Work With Me
Visiting countries across the globe has taught me a lot about people, cultures and about life at large. This led me to share my experiences with others through social media and later, my blog.
Within a few months, not only did my audience feel inspired by my journeys, but constant interaction with them led me to look for opportunities to answer their queries and help them plan their holidays. Right from helping lone travellers to groups of bag packers, to getting invited by business schools to share how I adroitly balance my passion for travel and my full time job as a marketeer, to being a part of various talk shows, to inspiring people across age groups to follow their dreams ,I felt humbled at every given opportunity.
My passion has made me ready to collaborate with brands, corporates and other content creators who would like to use my digital assets to reach out to newer audiences.
Here's what I can help with:

Brand Endorsement
Need a shoutout for your brand? Or do you want your brand to collaborate on my journeys and be a part of my travel experience? Reach out let's see what could be on the platter.

Destinations and Beyond
A tailor-made campaign to help create conversations around local and international destinations. I will help create content covering the story from an experiential perspective.

Traveller Meets
With miles of travel behind me, I look forward to sharing my experiences with others and inspire travellers to explore more. I also would love to address gatherings and traveller meets to discuss a variety of ideas and intelligence.

Reviews
Be it a homestay, a resort with an edge, a garage that opens its doors to travellers, a hotel that speaks of the spirit of the locale or a bistro that serves the choicest delicacies; if you need an honest review of your local business to be shared with travellers worldwide, I got you covered.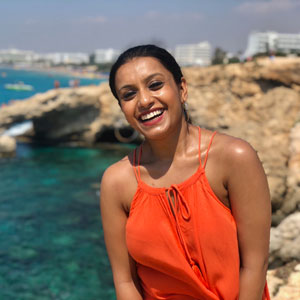 Hey there travel bugs! Glad you made it to my blog. The journey is going to be worth it—I promise.
I am a fearless, unguarded and fun loving traveller. The word 'cannot' doesn't often appear in my life's dictionary. I was bitten by the travel bug a long, long time ago and it has taken me to more than 60 countries and countless destinations ever since. A born networker—I have met and made a gazillion friends across the world and the experiences so far, has more often than not, left me speechless. The more I travel, the more I realise that how much there is left to travel.
So hop on and be a part of my explorations and adventure tales right here on Travel Chatter.
Subscribe to my Newsletter