The Dubai Shopping Festival You Absolutely Shouldn't Miss Out On!
The legendary Dubai Shopping Festival 2022 is described as a connoisseur's paradise, a shopaholic's dream, a family's delight, and a child's fantasy. The DSF is a month-long spectacle with a wide range of activities to engage and entertain. So if you plan a trip to Dubai, this festival is a great reason to plan your trip around.
The Dubai Shopping Festival is the Middle East's most prominent shopping festival with an amazing entertainment spectacle. Everything that you want is offered at drastically reduced prices during the festival. Shopping in Dubai is not limited to Dubai Festival City Mall; it includes local hangout spots and flea markets. During the season, discounts can reach up to 75%!
The great DSF attracts people from all over the world, and if you're a shopaholic like me, you'll want to get ready to explore the event.
Get your tickets today, or you might miss out on the fantastic experience. DSF's wonderful shopping experience is bound to be bigger and more exciting than ever! It is a great time to enjoy the excellent shopping, art, and culture dekko with your family and friends. In addition, there will be various family activities and live shows across Dubai throughout the event.
In Dubai, where does the extravaganza take place?
The DFS is a festival that celebrates the spirit of shopping and spending time together. The fest is in Dubai wide, and here are some attractions you can consider planning a trip to:
Markets include Global Village

Al Rigga Street

Dubai Festival City Mall

Night Souk

Al Fahidi For Gold Souk

The Layali Dubai Concert

Promenade at Dubai Festival City

DSF Desert Camp

Asianet Film Awards

Al Seef Street

Mall of the Emirates

Deira City Centre

Ibn Battuta Mall

Festival Waterfront Centre

Lamcy Plaza

Dragon Mart

Mercato Shopping Mall

Lulu Village
What To Get At The Dubai Shopping Festival 2022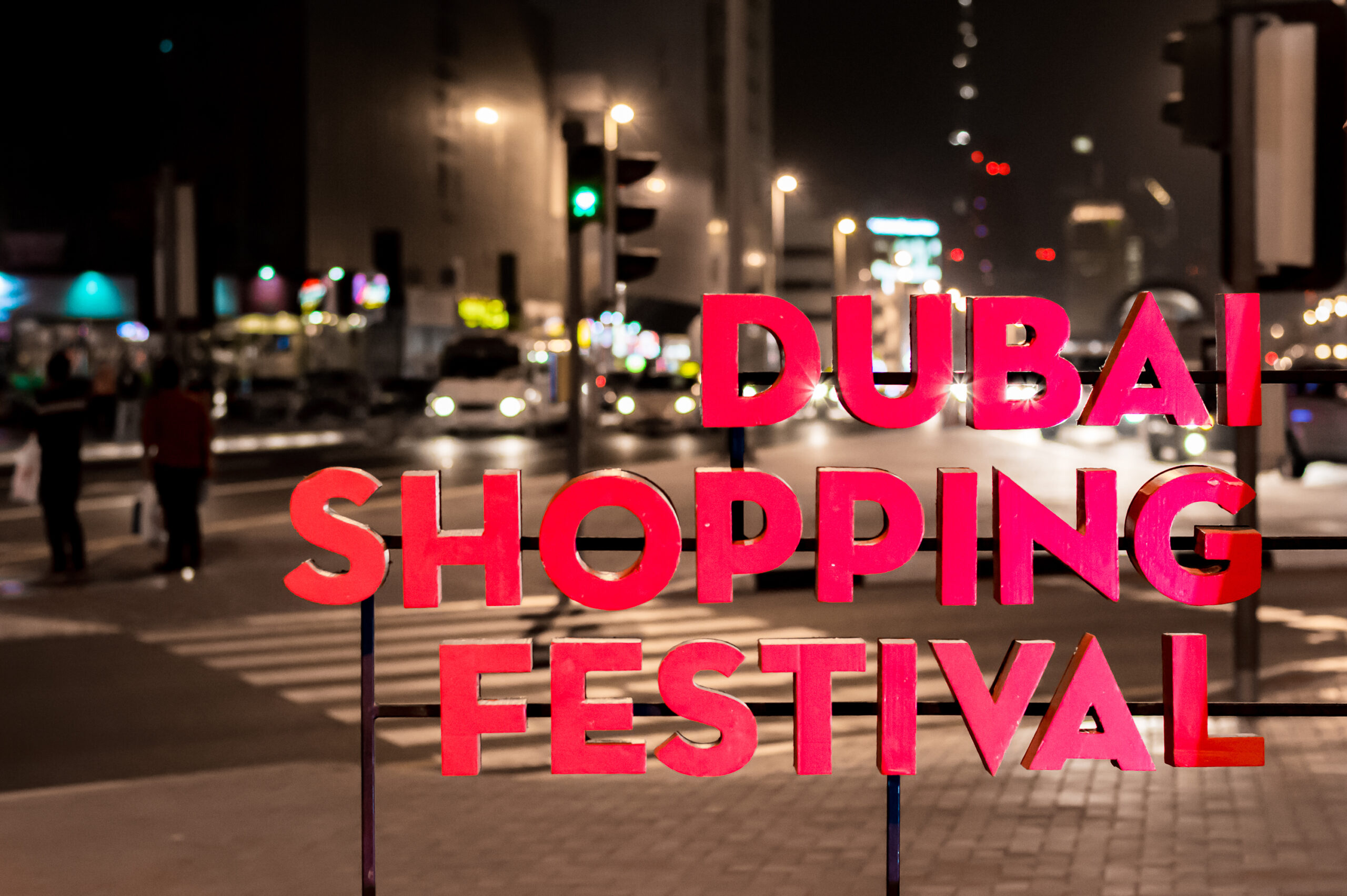 With massive discounts and a plethora of options to choose from, rest assured that all your Wishlist is coming to life! The fest is celebrated around Christmas and New Year usually, and here's a list of products you should discover during the shopping spree.
Apparels

Cosmetics and Perfumes

Gold

Watches

Jackets and bags made of leather

Gadgets for the Home

Dry fruits and spices
Best things to do in Dubai – Shopping Edition

1. Clothes
If you're looking for designer clothing, be ready to get spoiled for the choices available here. The DSF will surprise you with its wide range of options to pick from. You can find your favorite denim labels for sultry party clothing — Jack & Jones, BOGGI, Christian Louboutin, Verri, Rodeo Drive, Armani, Billionaire, Bebe, Burberry, Prada – the festival has it all! (nearly)
2. Gold Jewelry
Intricate designs, high-quality materials, and low prices are just a few of the reasons why DSF is a great place to buy gold jewelry. The jewelry here ranges from contemporary designs to modern art. Other jewelry pieces to look at will be diamonds, stones, and precious metals.
3. Cosmetics and Perfumes
Bvlgari, De Beers, Chanel, Burberry, and other high-end cosmetic brands are available, all of which are duty-free. Look for DSF discounts to get a better deal on your favorite scents! The range of cosmetics is extensive, and you can find shades and lines of cosmetics.
4. Timepieces
Diamond-encrusted timepieces are a pipe dream, and at the Dubai Shopping Fest, you can pick your favorites from a wide range of collections. For rock-bottom prices, you can expect to find timepieces from brands like Cartier, Rado, ICW, Michael Kors, and Burberry.
5. Leather Jackets and Bags
The nation is known for producing high-quality leather. So stock up on one-of-a-kind and stylish leather goods from Sharief, Jashanmal, Condotti, Burberry, or Prada. If you are someone who enjoys collecting labels and is looking to expand your wardrobe, this is your place to explore and shop!
6. Interior Design
Go straight to Carpet Oasis, where a plethora of brightly colored carpets fills every carpet expectation you could be having! This is a great opportunity to renovate your living space. In addition, some of these stores during the fest offer great discounts ranging from 50% to 75%! This is one of the top items to purchase during the Dubai Festival in 2022.
7. Gizmos
Dubai is always attracting technology enthusiasts all around the world. Best brands and latest items are offered at lowered and discounted costs, including Apple, Sony, Bose, Vertu, Cross Gold, Acer, and Fujitsu. If you're a gadget lover, these DSF deals are must grabs.
8. Dry Fruits & Exotic Spices
Known for its exotic range of spices and dry fruits availability, the DSF is an amazing opportunity to explore new flavors and discover middle-eastern spices. It's a great way to expand your knowledge and pantry.
2022 Dubai Shopping Festival Tips
To stay up to date on the latest offers and deals, download the Dubai Shopping Festival app

Go shopping early in the morning to avoid crowds and rush later. After all, we don't want to miss out on that incredible Jimmy Choo sale!

Try on clothing items before purchasing to avoid later exchanges and returns

Know what will be found ahead of time. Before you roll, do your homework

Take advantage of the sale but do make wise purchases

If all of the shopping wears you out, a massage at one of Dubai's spas can help you unwind

To save even more, use a credit/debit card that offers instant cashback and reward points

Feel free to ask locals for recommendations, as they may know where the best places to buy products are

In addition to shopping, you can go on a desert safari, enjoy a day at Ski Dubai, and visit the Dubai Aquarium and Underwater Zoo
Best things to do in Dubai 2022
There are various things to do at the DSF 2022
If you're planning on attending the Dubai festival, you'll find that there's a lot more to do than just shop. Check it out!
Shopping for gold

A trip to the supermarket

Concerts in the flesh

Fireworks at the Carnival
More Things to Look Forward at the Dubai Shopping Festival 2022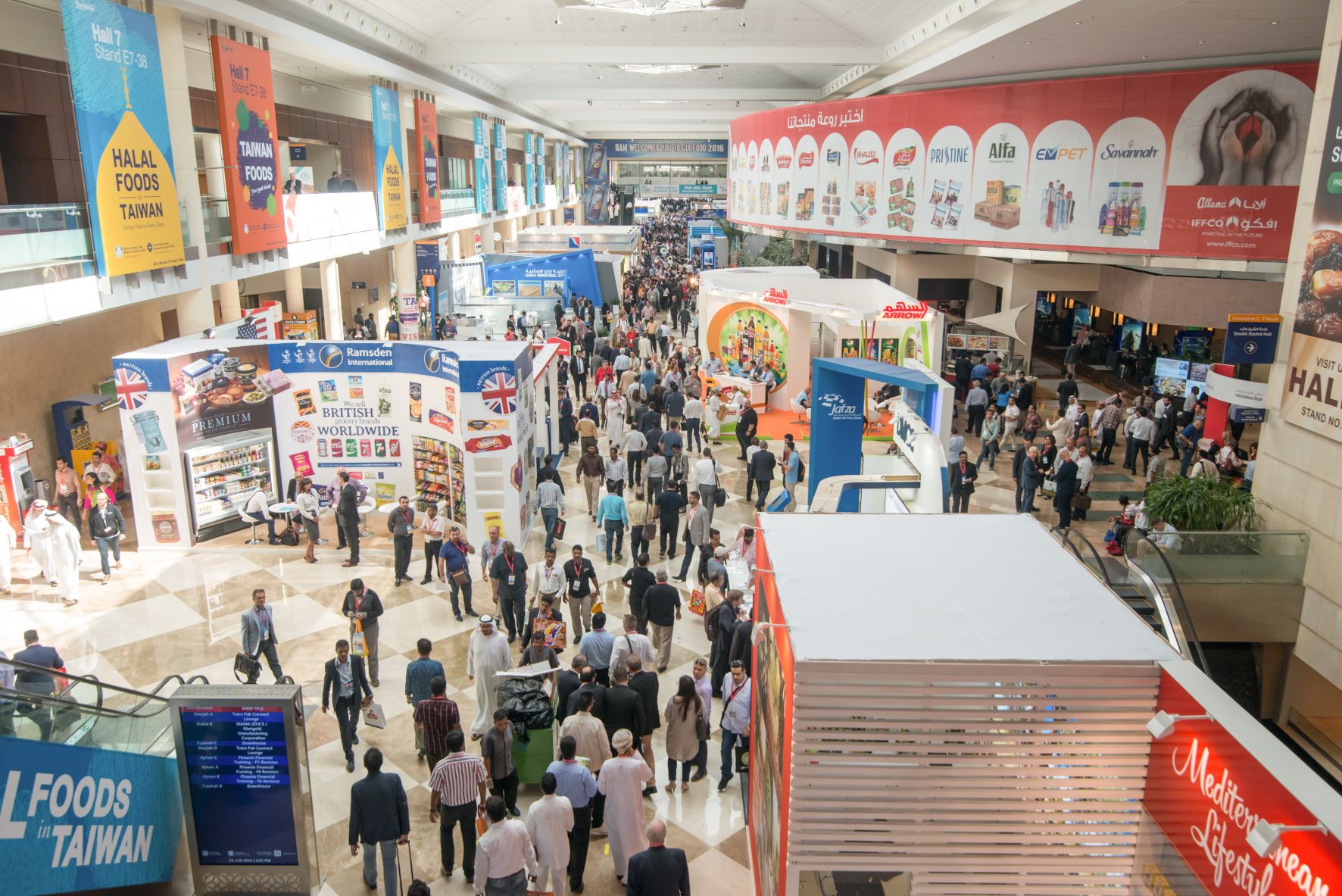 1
Skiing is number one.
Skiing is one of the best things to do in Dubai. The Ski Dubai offers ziplining, snowboarding, skiing, and a penguin encounter at the first of its type. The stunning renovation of Dubai Festival City Mall's iconic skating rink into a 'fashion on ice' runway is also on display. If you don't like shopping, you may go to one of Dubai's theme parks.
Where: Dubai Ski Resort
2. Oh, My Gold!
Purchasing gold is a wise investment, which is why you should take advantage of the Dubai Shopping Festival gold deals. It is one of the great commodities and among the best things to do in Dubai. Purchasing gold has never been easier, thanks to
Dubai's simple and tax-free rule

Deira Gold Souk is the location
3. Take a Food Trip
Some people enjoy shopping, while others enjoy indulging in eating. If you fall into the latter category, DSF has things in store for you. It's the time of year when most restaurants offer unique dining experiences. Enjoy delicacies cooked by some of the world's most renowned chefs.
4. Go to live performances
The fest is a delight for music enthusiasts, whether they enjoy jazz or traditional Arabic music. With many concerts to keep the entertainment going, feel free to dance to the beats of your favorite musicians and make the most of your evening. Dubai's nightlife is fantastic!
5. Carnival mood that only gets bigger!
Celebrity appearances, live music, delectable Dubai food sampling, juggling acts, and more are among the festival's highlights. There are also vibrant flash mobs and hearty Raffle drawings. If you're traveling with children, there are a variety of entertaining activities to keep them engaged. The kids can also meet Pokémon, Casper, and Tarzan, among other cartoon characters.
6. Fireworks
The vivid and eye-catching fireworks are a highlight of the DSF. The annual tradition is a captivating experience. If you're looking for a thrilling experience, go on a desert safari and dune bashing.
How Do I Get to Dubai?
Are you looking forward to becoming a part of DSF 2022? Do you want to know how to get to Dubai? Then, take a look at the information below:
By Air: Flying is the most convenient way to go to Dubai from India. SpiceJet, Air India, Jet Airways, Emirates, Fly Dubai, and Indigo, Kuwait are just a few international airlines that fly to Dubai. Fly Dubai, a domestic flight, is also an option
By Road: There are various ways to get to Dubai, including metro, bus, taxi, and hired cab. In Dubai, bus travel is comparatively less expensive
By Train: Within the United Arab Emirates, the Emirates Express connects Emirate countries and will take you to Dubai
Dubai Tourism has just introduced visa-on-arrival for Indians. The visa costs INR 1,924/- and is valid for 14 days (100 Dirham). This visa is also extendable.
Dubai Shopping Fest Brings Your Wishlist to Life!
The Dubai Shopping Festival 2022 promises to be a once-in-a-lifetime experience that will leave you with more than just luggage full of your favorite items but also fond memories. It's a very luxurious holiday that's simple to arrange. So plan a visit to the Dubai Shopping Festival and experience the best things to do in Dubai while getting some fantastic deals!
The Ultimate Travel Guide to Dubai has all the information you need to plan a holiday in Dubai, from where to go, what to do and what to eat. Do check it out.
Thanks for reading this. If you liked what you read, please leave me a comment below.
You could also follow me on Instagram Facebook to stay updated about my travel adventures worldwide.
Frequently Asked Questions (FAQs) About Shopping in Dubai
1. What makes the DSF unique?
The Dubai shopping experience is unique and something everyone should experience at least once in their lifestyle. It has everything from clothes to spices to interior decoration pieces for the house rework you have planned!
2. What can I purchase in Dubai?
Perfumes, chocolates, dates, gold jewelry, electrical gadgets, and anything else you want! The discounts are massive, and you can find really good deals!
3. What are the cheapest things to buy in Dubai?
Dates, chocolates, electronic gadgets, pashmina shawls, and other inexpensive stuff can be found in Dubai.
4. Is it worthwhile to attend the Dubai Shopping Festival?
Yes, the Dubai shopping extravaganza is well worth the money. If you enjoy fireworks and enjoy shopping, this is an event you should not miss.
5. What should you buy during the Dubai Shopping Festival?
Jewelry, perfumes, watches, purses, dry fruits, and gadgets are among the finest items to buy during the DSF, as you can usually acquire the best of the products at really affordable prices.
6. What were your thoughts on the Dubai Shopping Festival?
The opinions on the Dubai Shopping Festival vary from person to person. The variety and reasonable costs will undoubtedly appeal to a shopper. Also, if you want to see Dubai in all of its beauty, this is the best time to go. However, if you're seeking a quiet shopping experience, you'll find it a tad congested since people from all over the world go to Dubai to shop.
7. What kind of stores can you find at the Dubai Shopping Festival?
DSF is held at the Dubai Mall, Mall of the Emirates, Dubai Outlet Mall, Dubai Gold Souk, and Boxpark, among other locations. It is highly recommended to download the DSF app to help navigate and plan through the fest.