Kerala Tourism denotes the state as "God's own country," and while I could have taken it as another smart marketing agency at work, my recent trip to Kerala made me experience this feeling at close quarters. The lush green surroundings, the lagoons (or backwaters as they are usually called), the beautiful houseboats, the ferries to and fro, the Jewish artifacts, and even the aromatic incense and herbs that one could buy along the way- all of them made Kerala such a therapeutic and spiritual experience all in all. This blog is all about Travel Chatter – 5 Best Things To Do In Kerala.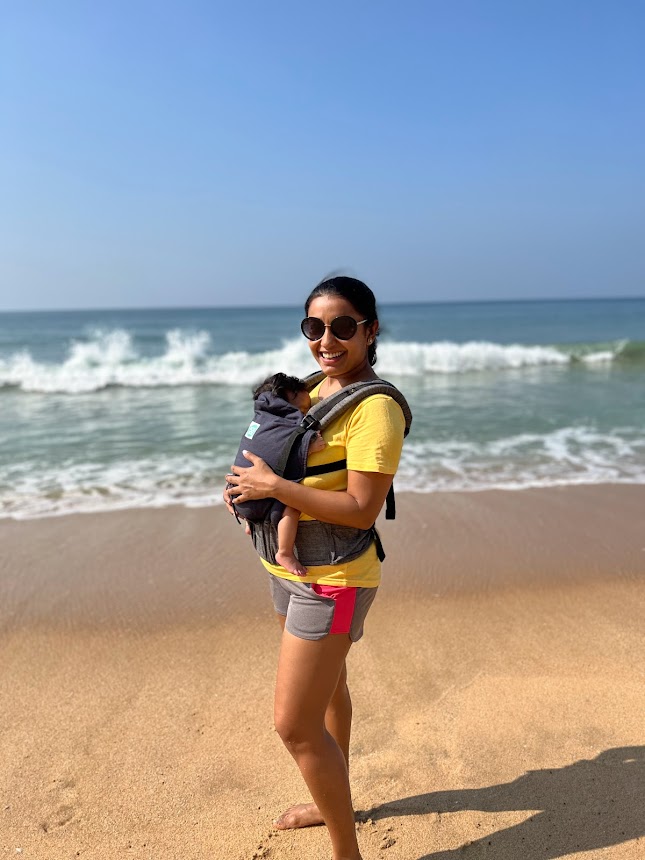 And while this trip was amazing in itself, what made it even more special was that it was my daughter's first trip ever. Surprisingly, the little one was exceptionally calm throughout the travel and even seemed to have loved the greenery. I am glad she is picking this up already because I have big plans for some mommy-daughter trip in the future!
In this blog, I will be talking about the best things to do in Kerala. Since this is more of a travelogue for me than a travel blog, the information here would also include the major Kerala tourist attractions. Also, from my experience, while many people may say that the best time to visit Kerala is usually around late October or November, we visited around 25th December. We were absolutely charmed by the beautiful places in Kerala. We stayed for ten days and visited Kovalam, Trivandrum, Varkala, Thekkady & Munnar.
So, without further ado, let's get on with the best things to do in Kerala as per your one and only Travel Chatter!
The 5 Best Things to do in Kerala
1. Stay in the best hotels!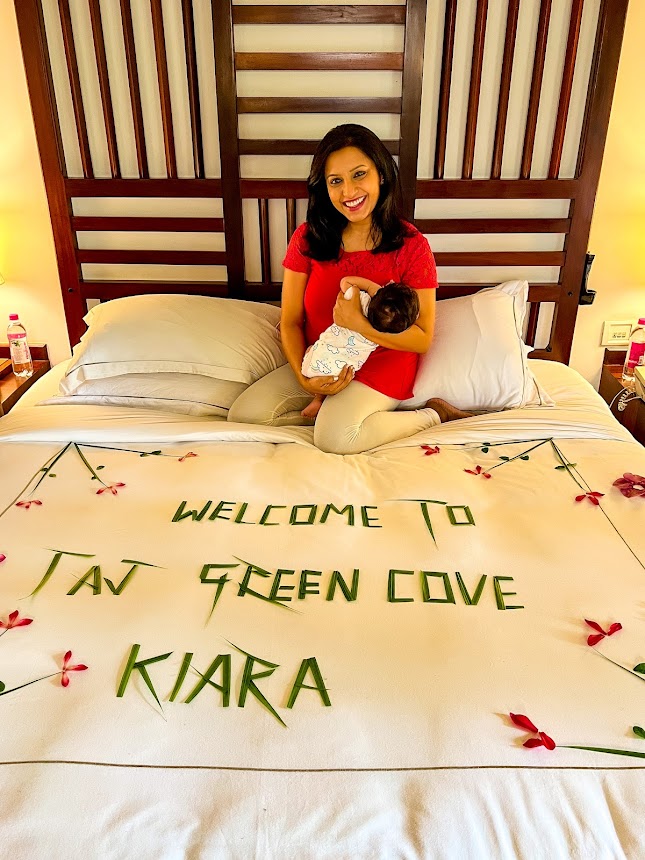 While I understand that your stay will depend on your budget and your overall itinerary, I would suggest that you always take a hotel closer to the Indian Ocean or any of the lagoons. You simply cannot take a hotel anywhere close to a waterbody if you really want to enjoy being in Kerala. There are plenty of budget hotels available too. We stayed in Taj Kovalam, and the resort is simply out of the world. It won't be too much of an exaggeration to suggest that staying at least a day in the Taj should be on your list of best things to do in Kerala.
Talking about our stay in specific, we stayed in Taj for three nights and we got upgraded to the Presidential Suite. We had a private pool in our villa which we thoroughly enjoyed and our baby's nanny also got complete privacy with a full floor to herself. Add to this, the free massages, the delicious food, and the impeccable hospitality that we got there. The room was fantastic, and guess what, the hotel had its own backwaters too! I really couldn't have enough of this place.
The best way to reach Kovalam is by arriving at Trivandrum airport and then renting a car that drives you to Taj Kovalam in 1.5 hours.
2. Rent a Two-wheeler and ride around in Varkala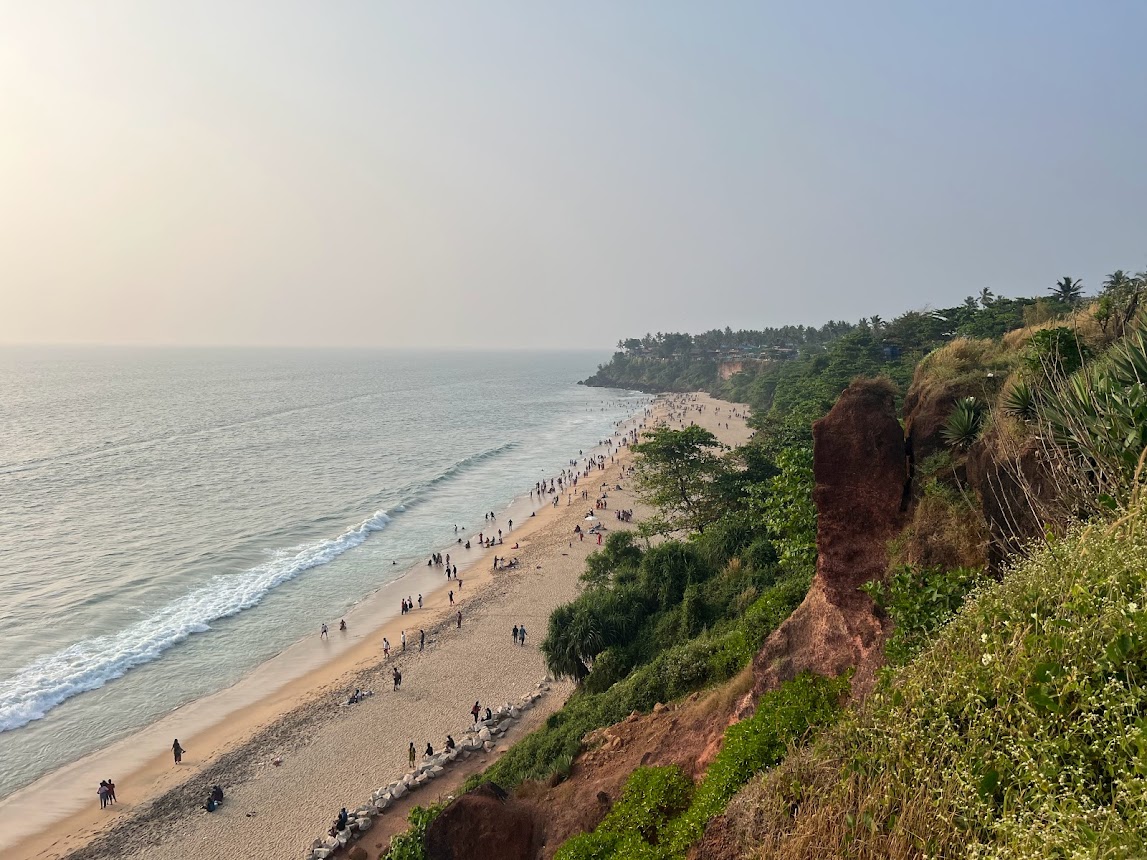 We had a fantastic time at Taj and in all honesty, did not want to leave but then, we aren't traveling about exploring new places. So, we moved on and our next stop was to explore Trivandrum and Varkala. We visited Trivandrum first and then drove to Varkala where we spent the next two nights. Kerala is beautiful in general but the beauty in and around Varkala is breathtaking.
The reason why it is featured on my best things to do in Kerala list is that this place is absolutely blithesome when explored on a two-wheeler. There are innumerable places where you can just sit and bask in the natural beauty of this palm-clad region. Some of the notable Kerala tourist attractions are the Varkala Cliff and the Jana Swaminarayan Temple which is close to the cliff itself. The Jana Swaminarayan Temple is one of the best tourist places in Kerala for people with religious inclinations.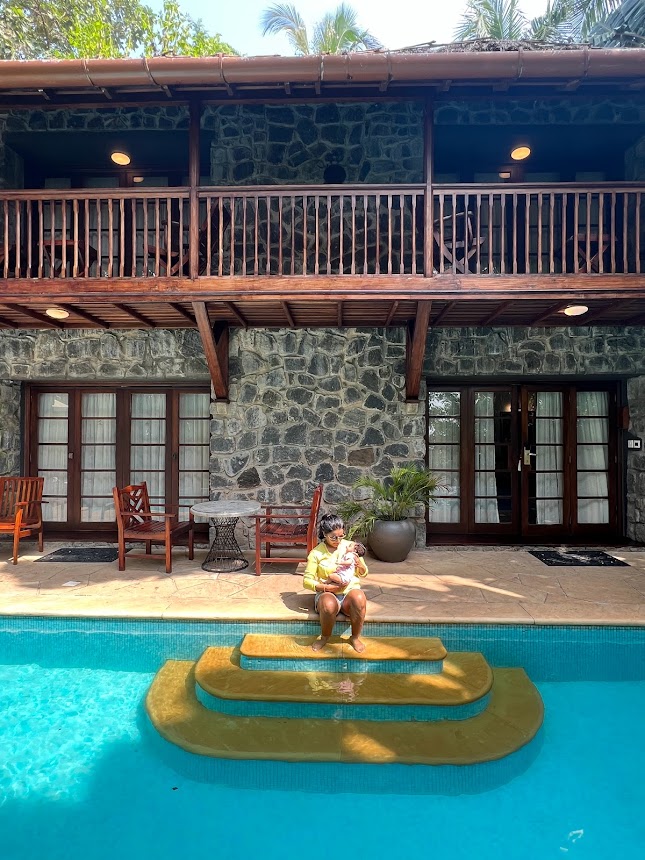 Varkala has a number of great cafes and hotels too. We stayed at The Cliff Stories which had an absolutely amazing view of the Indian Ocean. In addition to this, it was far away from the usual tourist attractions and hence made for a quiet and peaceful stay too. For those of you who aren't really planning to stay in Varkala for long, do make a point to visit at least the Cafe Del Mar and the Cafe Abba. Try out their delicacies and you'll know exactly whyKeralarecommending them.
3. Visit the Periyar National Reserve
This has to be on your list of the best things to do in Kerala without fail. Periyar was one of the biggest thinkers of his time and his teachings/philosophies make sense even to date. The National Reserve is named after him. Periyar National Reserve is in Thekkady, which is roughly a five-six hour drive from Varkala. We stayed at the Cardamom County Resort here.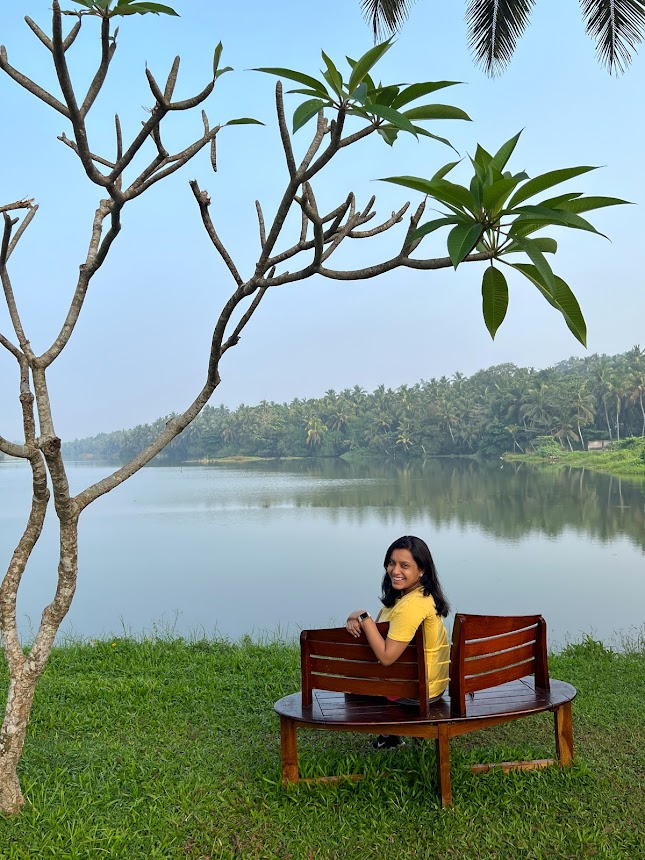 By the way, the Periyar National Park has a three-hour early morning trek too which makes for one of the best tourist attractions in Kerala. The trek costs INR 1400 for 4 people and a local guide will accompany you too. Taking in the fresh air and admiring all the lush greenery in the morning is totally blissful. We had our fill of local food here and bought multiple local spices as well- something that Thekkady is well known for.
4. Enjoy the Tea plantations in Munnar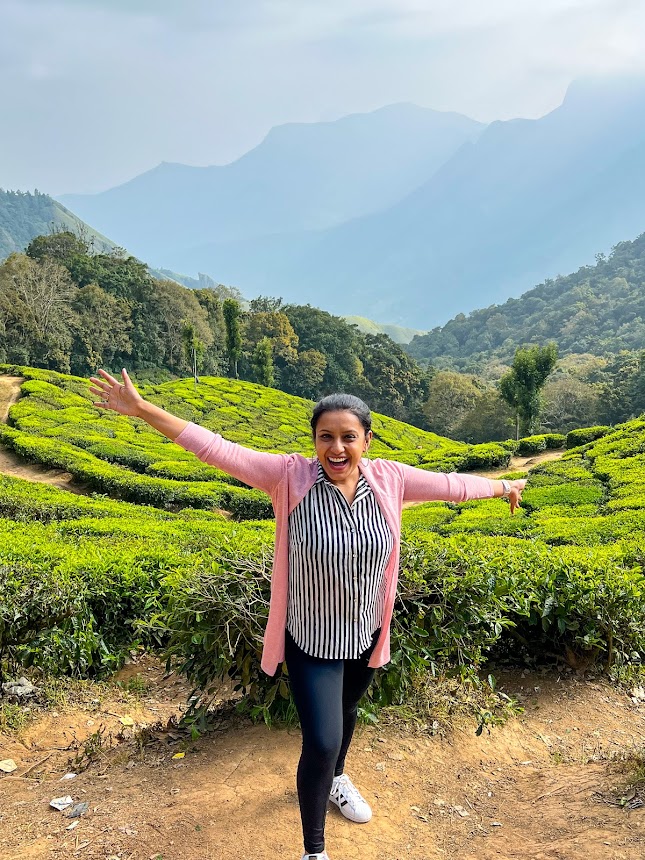 Your trip to Kerala cannot be complete without a trip to Munnar. Munnar makes for a three-hour drive from Thekkady and believe me when I say this- the entire journey is a treat for your eyes. Given the geography of Munnar, we chose to stay close to the mountains. Hence, we rented an Airbnb that faced the mountains directly and was roughly 15km from the city center.
We spent a lot of time indoors here and rented a car. The cost came out to be around Rs 3000 for 9 sightseeing spots in a day. The last spot was called the Top Station and it was the most beautiful. The view was breathtaking and in that cold weather having a plate of Maggi was awesome. We also visited the nearby waterfalls which were very pretty.
5. Enjoy local food in Kerala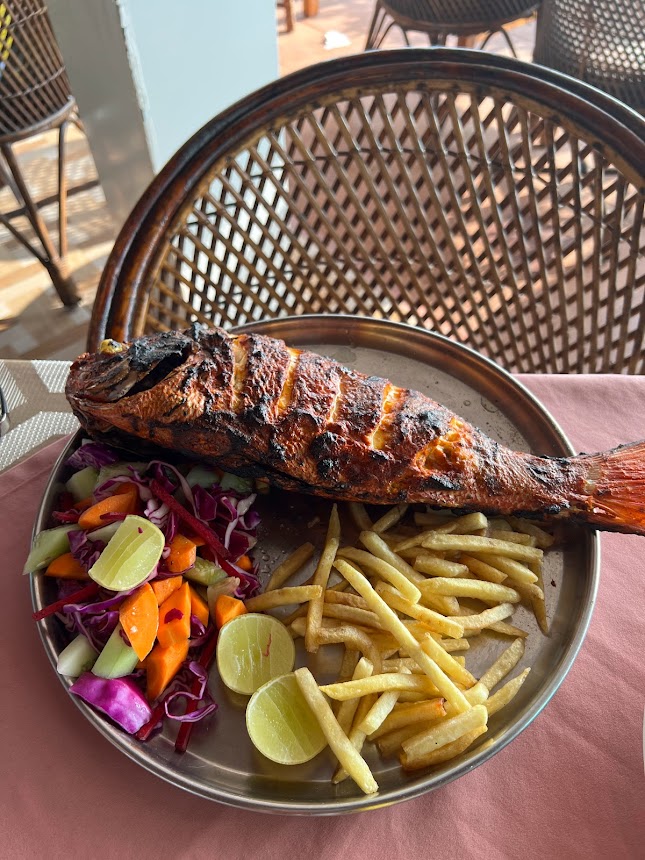 Kerala is all about super delicious food. While people who love seafood are going to have a feast there, even the vegetarians have a wide variety of dishes to choose from. Coconut is a primary ingredient in everything that they make – it's a must-have. The Sadhya which is their local delicacy served on a banana leaf is to die for.
There were a lot of other things as well that we did in Kerala. However, there are just so many details to share, and hence, I will be coming up with another blog on the best things to do in Kerala – area-wise. Stay tuned for that.
Planning a trip near Kerala? Goa is a place worth visiting, read about it here. Craving for adventure that refreshes your memory? Here's a trip guide to Mahabaleshwar here
Thanks for reading this. If you liked what you read, please leave me a comment below.
You could also follow me on Instagram, Facebook to stay updated about my travel adventures around the world
Also answer a few questions below that you can use for quick reference.
FAQs: The Best Things to do in Kerala and More
What are some of the best places to visit in Kerala?
Kerala is a picturesque place full of natural marvels. It is known for its culture, its people, and of course the literacy rate. Some of the major Kerala tourist attractions are found in the cities of Alappuzha, Kochi, Varkala, Wayanad, Munnar, Thekkady, and Trivandrum.
What is the best honeymoon destination in Kerala?
The ideal place to visit in Kerala as a honeymoon destination would be Kumarakom. The backwaters here are amazing, and Vembanad Lake is one of the best places to visit in Kerala. Other than this, Munnar is a pretty common destination too.
When is the best time to go to Kerala?
Kerala has severely humid summers and has seriously wet monsoons. The best time to visit Kerala would thus be in winters starting from September and till March.
What are the places from where we can shop during the Kerala trip?
One of the best things to do in Kerala is to shop locally and explore the beautiful Bubble Silk sarees. Having said that, here are the best places to shop when in Kerala:
Spice market of Kochi

Mattupetty Dam market, Munnar

Mattancherry Spice Market, Cochin

Local town market of Munnar

Sarwar market, Trivandrum

Broadway street market, Kochi

Connemara Market, Trivandrum
What should be the minimum duration required to visit Kerala
As per my experience, you should have at least seven days if you are looking at exploring Kerala well. In case you are looking at a happy and relaxing family time, you can extend it up to 2 weeks or so.
Which are the major airports in Kerala if one has to travel by air?
There are three major airports in Kerala.
Cochin International Airport Limited, Nedumbassery – CIAL (IATA: COK)

Trivandrum International Airport, Vallakkadavu (IATA: TRV)

Calicut International Airport, Karipur (IATA: CCJ)