Tourists and travelers had long known Jaipur as the Pink City since 1876, when the city was painted in a pink color to welcome Queen Victoria's husband, Prince Albert. Since then, Jaipur has been known as the pink city worldwide. The vibrant colors of its buildings, the rich heritage, and palaces have been a trademark. This makes it a popular place to visit, and there are lots of things to do in Jaipur!
There are magnificent palaces, renowned UNESCO World Heritage Sites, bustling local markets, and breathtaking scenery. Jaipur is a must-visit if you plan a list of things to do in Rajasthan. With so many things to see and do, Jaipur is well-deserving of its place on any traveler's itinerary through the region.
This blog explores 11 locations you need to visit when in Jaipur!
11 Fun Things to Do in Jaipur – Places to Be!
1. The Nahargarh Fort Hike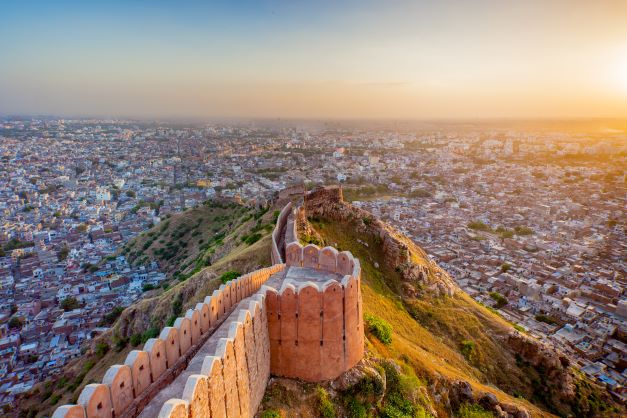 The ascent to the Nahargarh Fort from the Aravalli Hills is an exhilarating experience. Every Jaipur adventurer bucket list should include a hike up to Nahargarh Fort. This is one of the best things to do in Jaipur for youngsters.
2. Amer Fort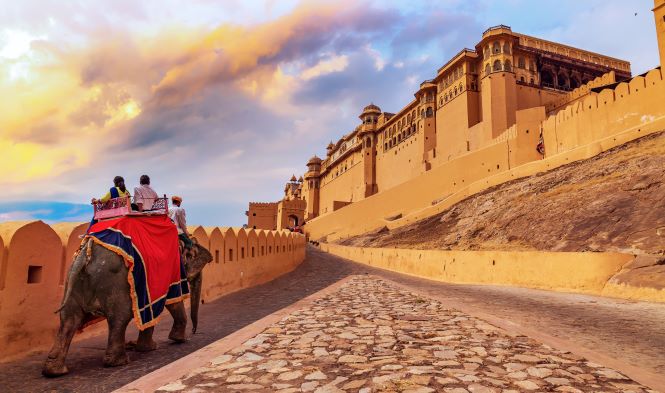 Jaipur's most popular tourist attraction, the Amer Fort, is a must-see place when you visit Jaipur. The fort's construction began in the last years of the 16th century under Raja Man Singh, the local ruler, and took decades to complete. To the north of Jaipur, a small town called Amer is located a few miles away from the modern city center.
Amer Fort is the most impressive structure in the region, offering a breathtaking view of Jaipur from its perch on top of a hill. The peaceful Lake Maota is located at the fort's base. You can find intricate designs and artistic flair all around the walls. Visiting the defense should be on your list of things to do in Rajasthan.
3. City Palace
After Maharaja Sawai Jai Singh II decided to move his court from Amber to Jaipur, the City Palace was built in the heart of the city's Old City to be his adobe. Protected by massive walls, the palace of Jaipur is a fairy-tale-like structure that is more extravagant and enchanting than you might expect.
Jaipur's City Palace is more than a desert-colored palace—it's an expansive complex of buildings that overlooks the city and Lake Palace. Rajasthani and Mughal architecture can be found throughout the property.
The Chandra Mahal, an elegant building with curving eaves and domed rooftops, is a residence. There is a distinct style for each of the seven tales. The first floor is free to visit, but a private tour is required to see the rest of the museum, which I would recommend as it is such a lovely experience.
4. Jantar Mantar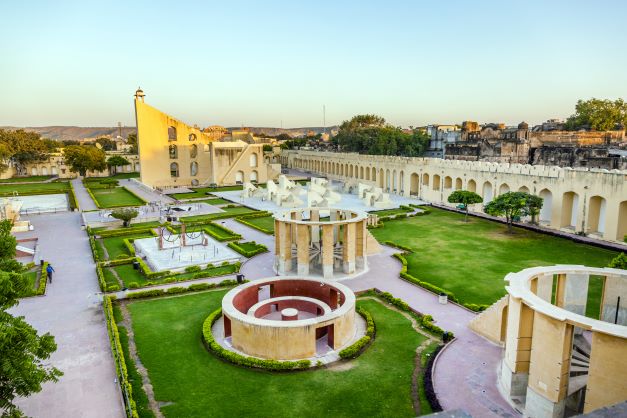 At first glance, Jantar Mantar appears to be a collection of large-scale abstract sculptures. However, this is far from the case. Jai Singh II, the ruler of the Rajputs, began collecting astronomical instruments nearly 300 years ago, and this is not an art gallery.
At the UNESCO World Heritage Site, each approximately 20 buildings has a specific function. In particular, striking is the observatory's massive sundial (also known as Samrat Yantra). Its 27-meter shadow is so precise that it can measure time to the nearest two seconds.
Additionally, a shadow cast by a metal plate suspended above a sunken bowl-like structure tracks the passage of time in the complex Jai Prakash installation. Other instruments at the observatory can monitor stars and even predict eclipses.
If you want to understand how Jantar Mantar works, you should hire a private guide, which is recommended as this is truly one of the top things to do in Jaipur for youngsters!
5. Johari Bazaar
The Johari Bazaar is a great place to take a break from the forts, palaces, and history. If you're planning a trip to Jaipur and want to get a taste of the local culture, I recommend visiting this place.
The stalls and shops in Johari Bazaar are always crowded and noisy, and you can find goods from all over Rajasthan for sale. A great place to buy souvenirs, but be sure to haggle for the best price.
6. Hawa Mahal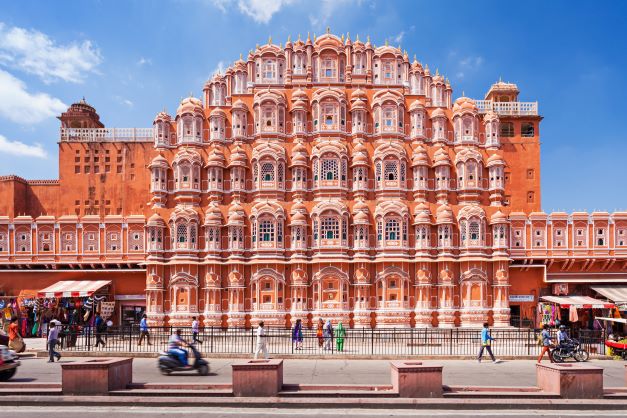 Hawa Mahal is an architectural marvel of passages and balconies facing the main thoroughfare of old Jaipur. It is located adjacent to Jantar Mantar and on the opposite side of the City Palace.
When it was first constructed, it served as an observation point for processions traveling along the road below because women from the royal family were not permitted to be seen in public at the time.
Everything from trinkets and glass bangles to carpets and home decor items can be found in the bazaar outside of the Hawa Mahal. Definitely worth a visit for the shopaholic who is on the lookout for unique goods.
7. A Hot Air Balloon Ride
The hot air balloon ride in Jaipur is an additional reason to visit the city and enjoy the fun activities it has to offer.
Near Jamnalal Bajaj Road, you can enjoy this ride. The tour covers a wide range of the city's landmarks. It is truly memorable and one of the best things to do in Jaipur for couples.
The price per person is around INR 7500-12,000.
8. Albert Hall Museum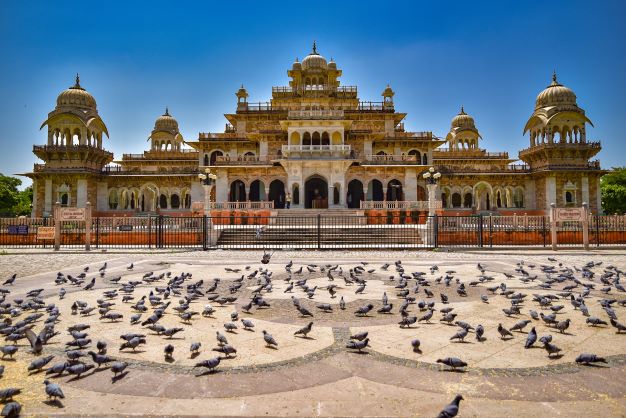 In Rajasthan, the Albert Hall Museum is the state's oldest museum, and it houses a vast collection of art and historical artifacts. So it's worth going just for the Egyptian mummy. Still, you'll also want to check out the fascinating permanent exhibits that include miniature paintings, costumes from the 18th century, and a unique collection of 19th-century clay figures showing off various yoga poses.
At night, the museum's exterior is illuminated by multicolored lights, making it even more enticing and one of the top best things to do in Jaipur at night.
9. Jal Mahal
It's easy to believe that the Jal Mahal is a mirage after just one glance. However, when viewed from across the city, the serene palace appears to float on the still waters of Man Sagar Lake.
The Water Palace has four additional levels, all submerged, despite its appearance. That may change in the future, but tourists are currently not allowed to visit the site. Instead, entrepreneurs allegedly want to turn the dilapidated building into a high-end restaurant.
For the time being, content yourself with admiring the palace's splendor from afar. Then, at night, when it's fully illuminated, it casts a warm, golden glow on the water.
10. Take a Culinary Tour
The best Rajasthani cuisine can be found in any Jaipur eatery, small or large, or even on a street vendor. The famous Rajasthani Thali is a must-have. Jaipur's best-known dish, Dal Baati Churma, is a tourist attraction in and of itself!
11. The Jaipur Zoo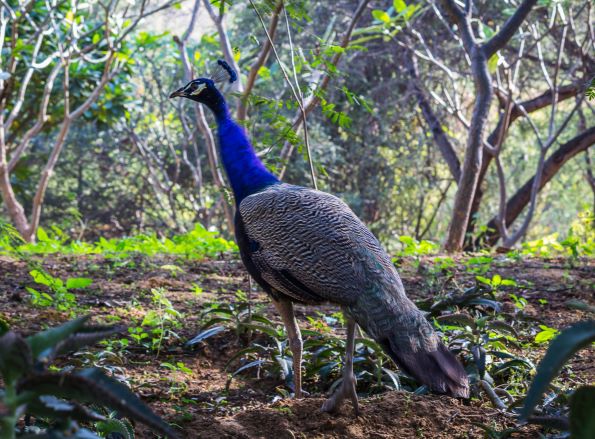 The Jaipur Zoo, right across the street from Albert Hall, is a great place to take the kids. While your family enjoys some much-needed time together, you'll be able to see a variety of animals, birds, and reptiles in the beautiful gardens. Zoo animals such as lions, panthers, tigers, and deer are common sights. If you're traveling with children, this is one of the best things to do in Jaipur for youngsters.
Jaipur has something for everyone, from architecture and cuisine to science and wildlife. As a result, no matter what age group you fall into, Jaipur is a must-see.
Looking for a fun and fantastic getaway? Things to do in Goa | An Unlocked Getaway: The Socially Distant Things to do in Goa. Or plan a food-loaded trip to 12 Best Places to Visit in New Delhi for foodies.
Thanks for reading this. If you liked what you read, please leave me a comment below.
You could also follow me on Instagram Facebook to stay updated about my travel adventures worldwide.
FAQs
What is the best time to visit Jaipur?
Jaipur is best experienced between October and March when occasional showers bathe the city's streets, and the cool temperatures make it possible to explore the city.
What type of climate can be expected in Jaipur?
The climate in Jaipur ranges from the post-monsoon charm and scorching sun to cooler and pleasant winters.
Is Jaipur safe?
The locals are extremely helpful in Jaipur, making it a great tourist destination. Nevertheless, petty thefts and scams are also common in this city, as they are in many others. So take care of your belongings while visiting the busy bazaars of Jaipur.