10 reasons why you should visit Malta – (my 60th country)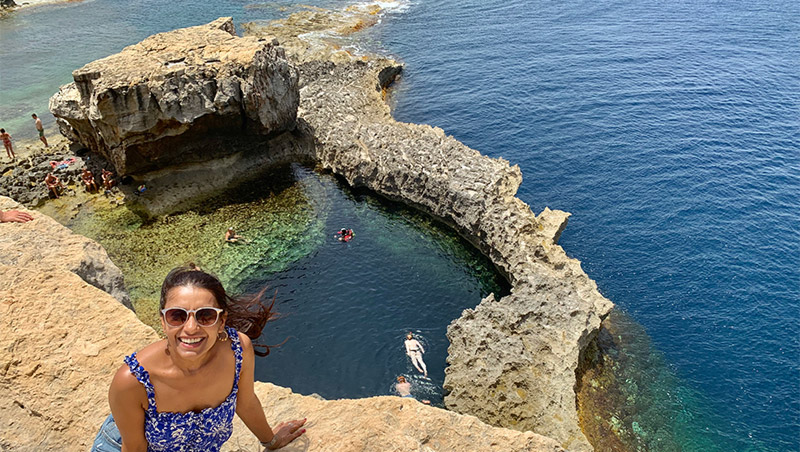 A breathtaking archipelago in the center of the Mediterranean that has withstood turbulent history of occupations by Napoleon, the Romans, the Byzantines, and the Arabs, not to mention the bombings by the Axis powers during World War II. Malta emerged a victorious and autonomous country in the 1960s with a George Cross awarded by Britain for her bravery. As fascinating as the history is, Malta was extra special to me as it marked yet another large milestone in my expeditions – my 60th country and being hosted by the tourism of Malta was really an honor.
The place was bustling with tourist attractions and of course tourists. While I was on a comparatively longer trip to this place, in this blog, I will list out the best places to visit in Malta and also some things to do in Malta that you definitely should not miss out on, no matter how short your trip is.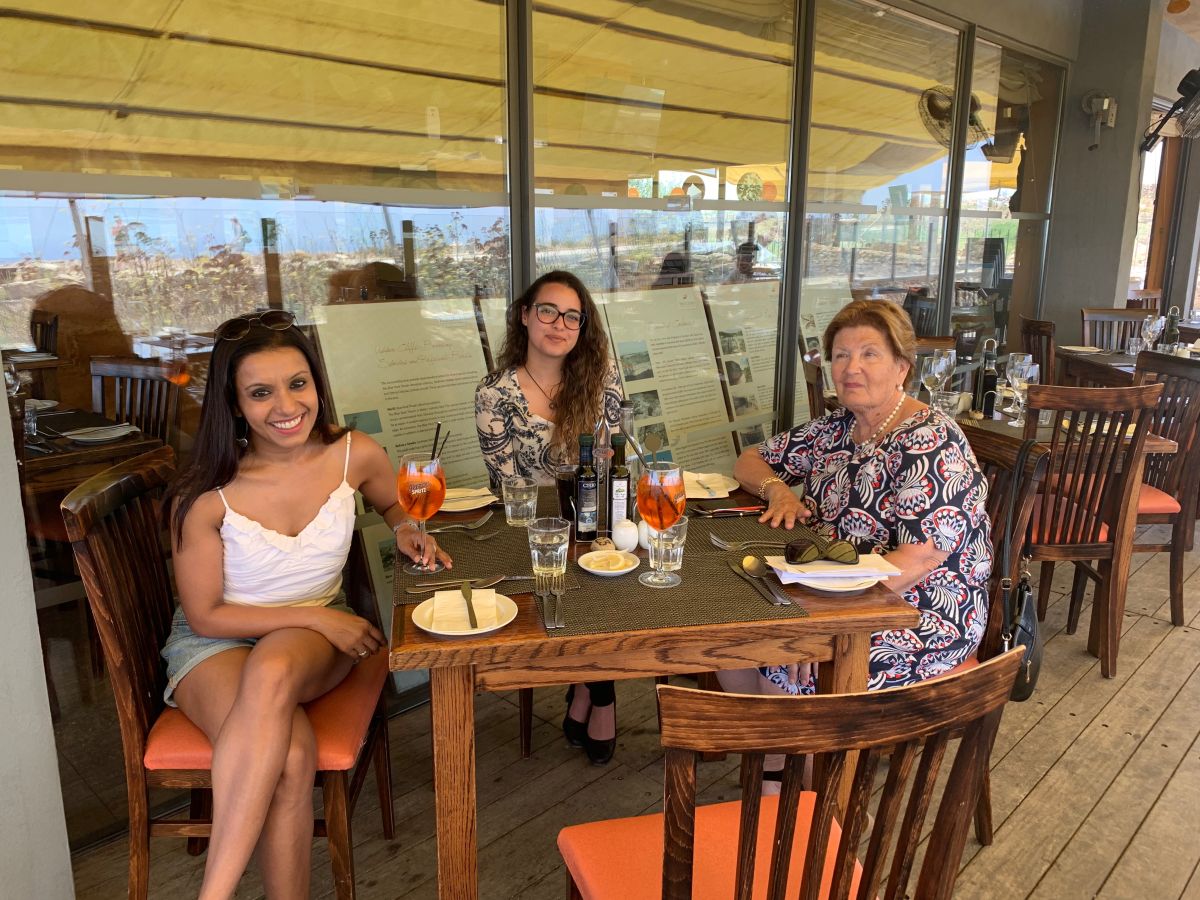 1. Admiring the Doors​
Now, Malta is a beautiful place to be in but one extra special thing to do in Malta is to look at and appreciate the beautiful doors and facades! Sharing some pics below!
Now, you tell me, aren't they beautiful?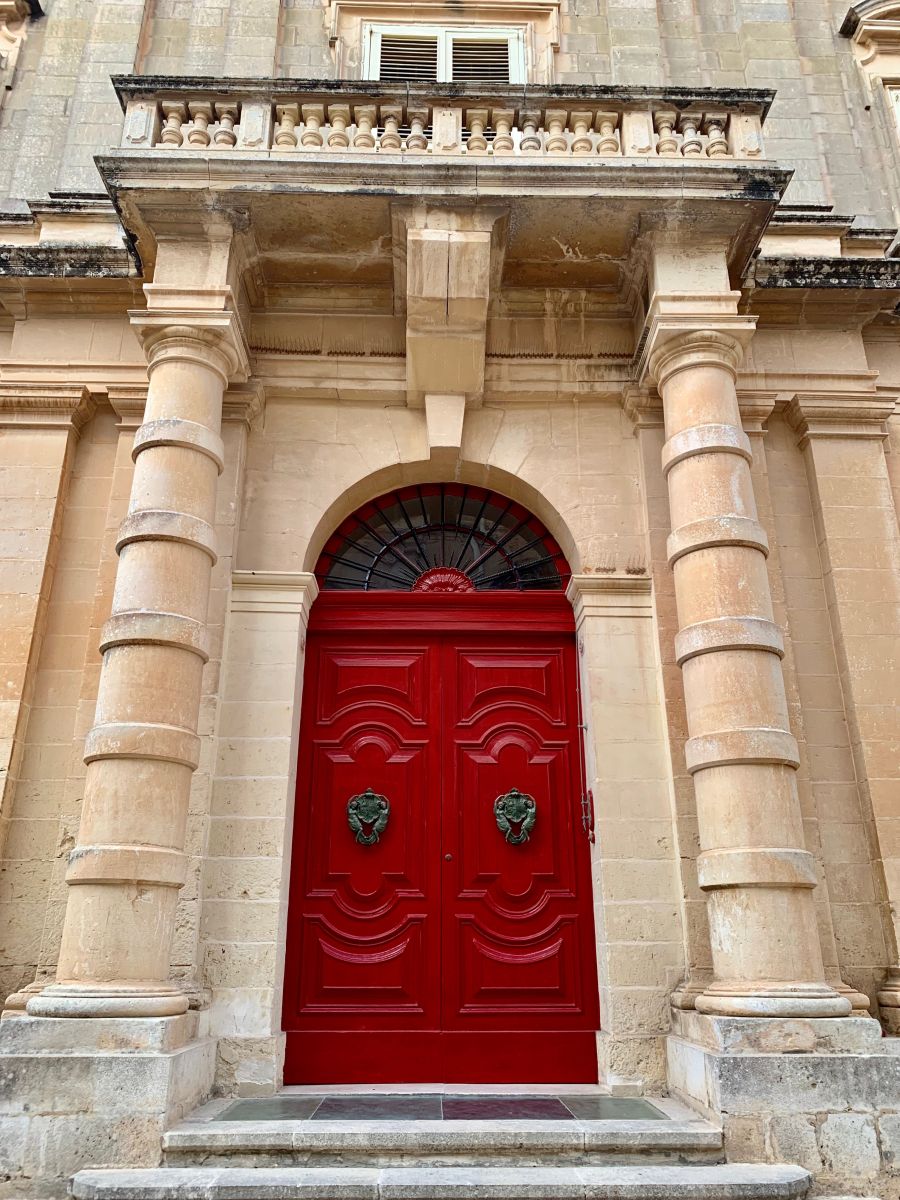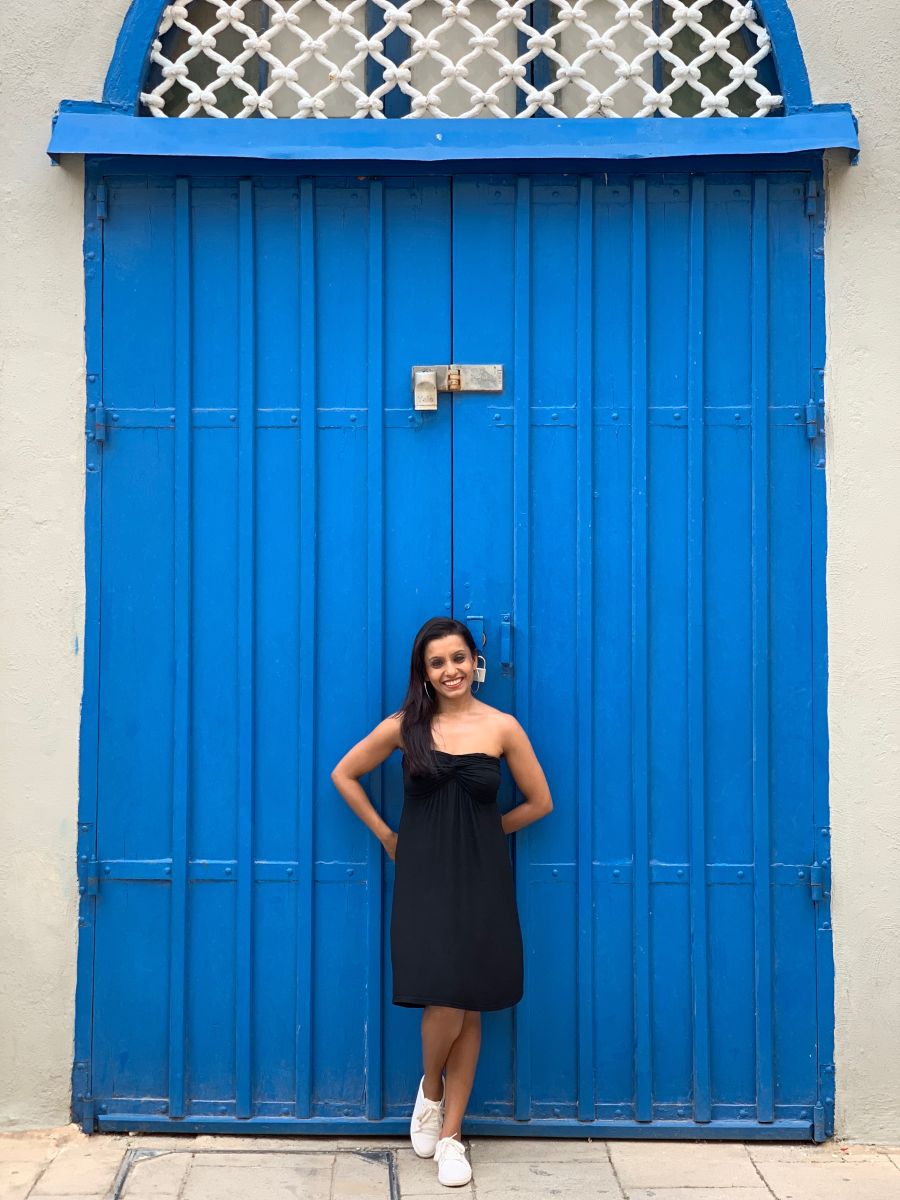 2. Exploring Valletta Malta
Secondly, in the list of things to do will be exploring Valletta Malta. The city of Valletta is very charming and has everything one can ask for; natural pools, limestone arches, natural fortresses – why would one want to be here? Comprising the upper & lower Barakka Gardens, the steep roads bejeweled with beautiful balconies, the Blue Grotto where the cobalt waters put you in a state of calm instantly. Visiting the Dingli Cliffs makes for one of the not to miss things to do in Valetta Malta. The reason is that here, the sky truly greets the sea along with a spectacular view, the prehistorics at Ghar Dalam, crystal clear and the azuring St Peters Pool and the glorious sandy beaches of Golden Bay, this city will steal your hearts.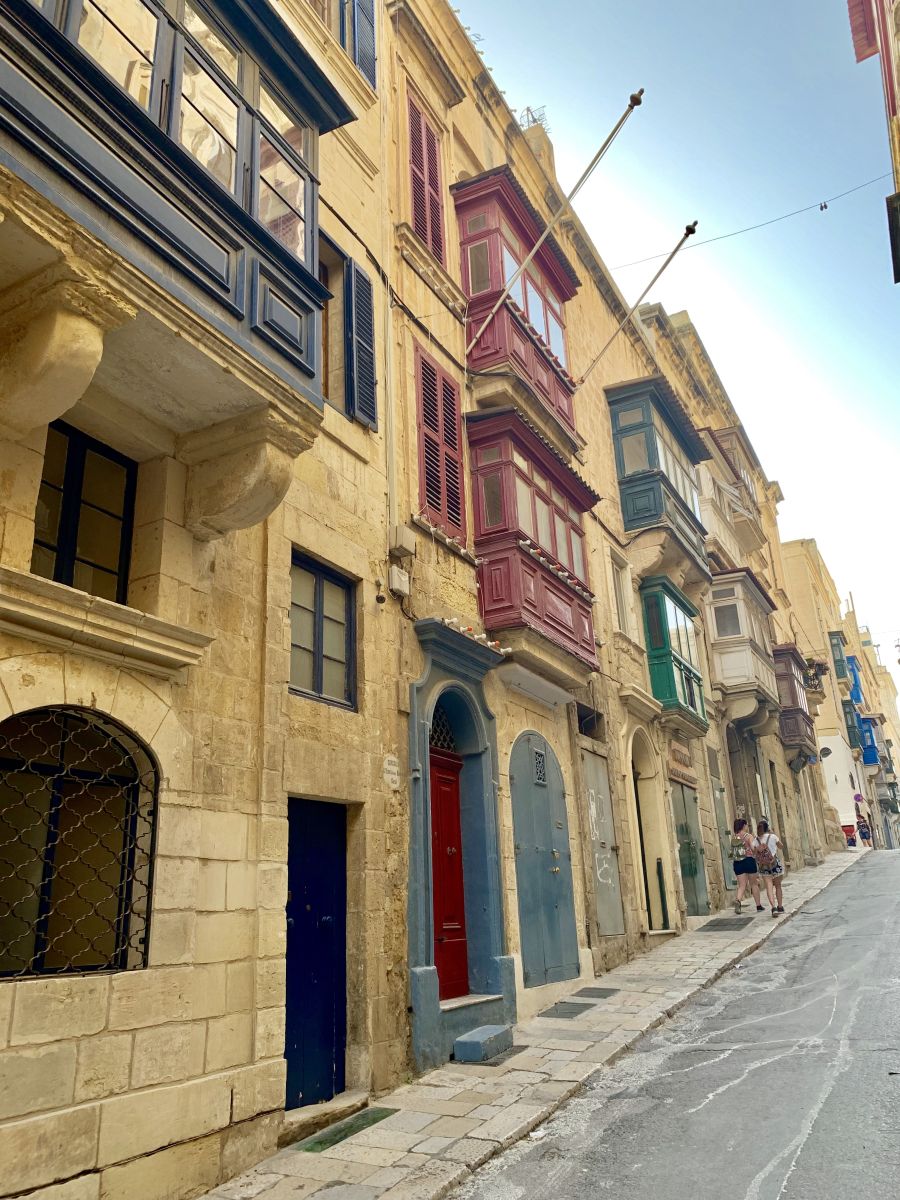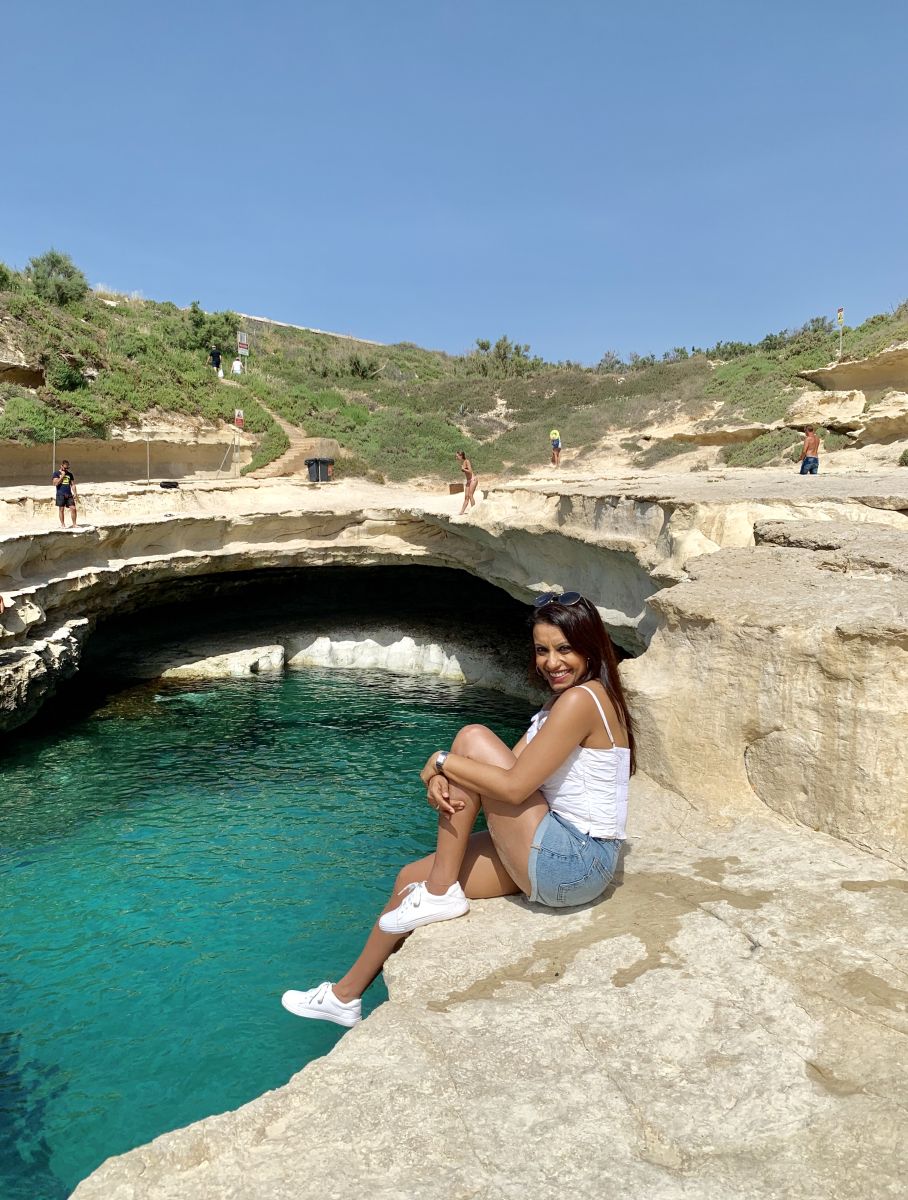 3. Mdina – one of the major tourist Attractions
Also known as the silent city, it is definitely one of the best places to visit in Malta. This ancient walled city should definitely be Walk around the super gorgeous walkways and eat at the Fontanella Tea Garden. This was one of my favorite places in Valletta.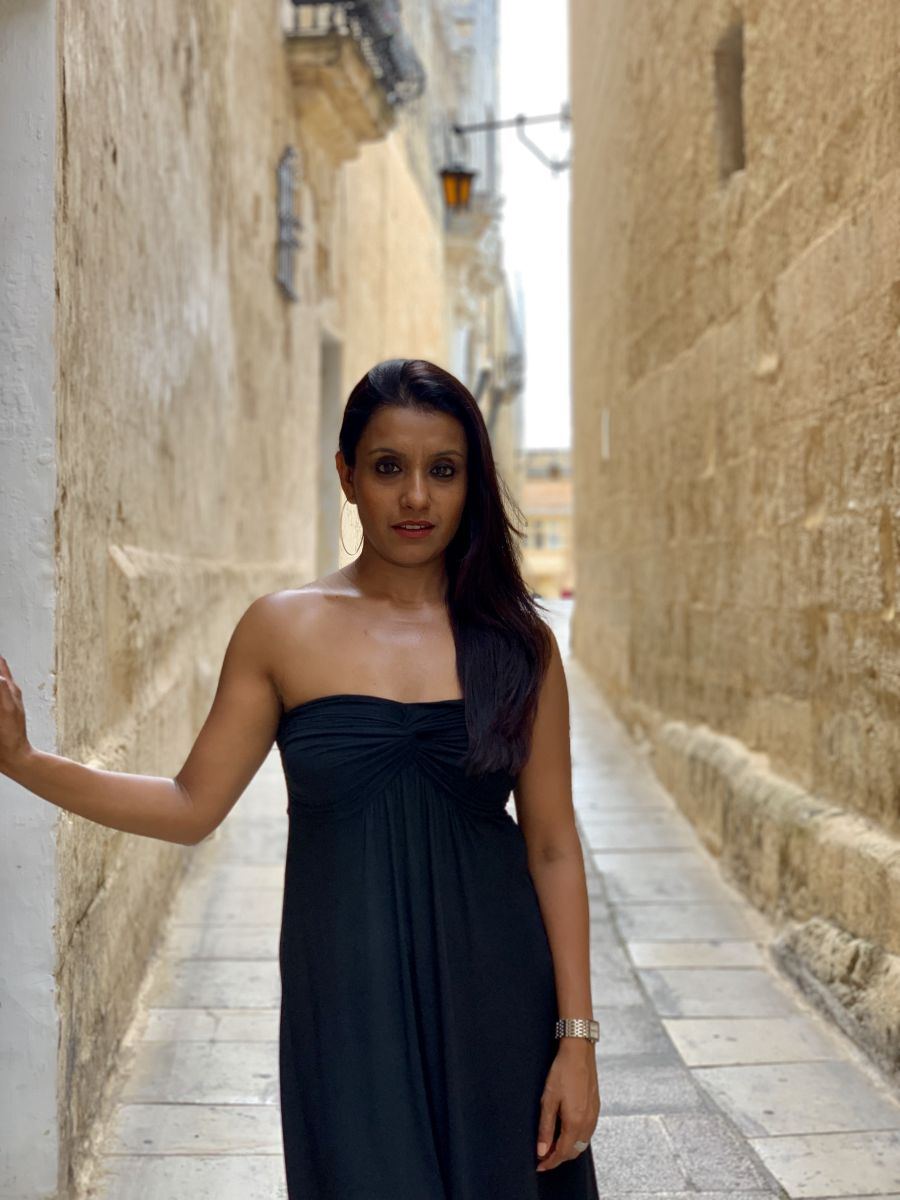 My favorite place in Valletta – Mdina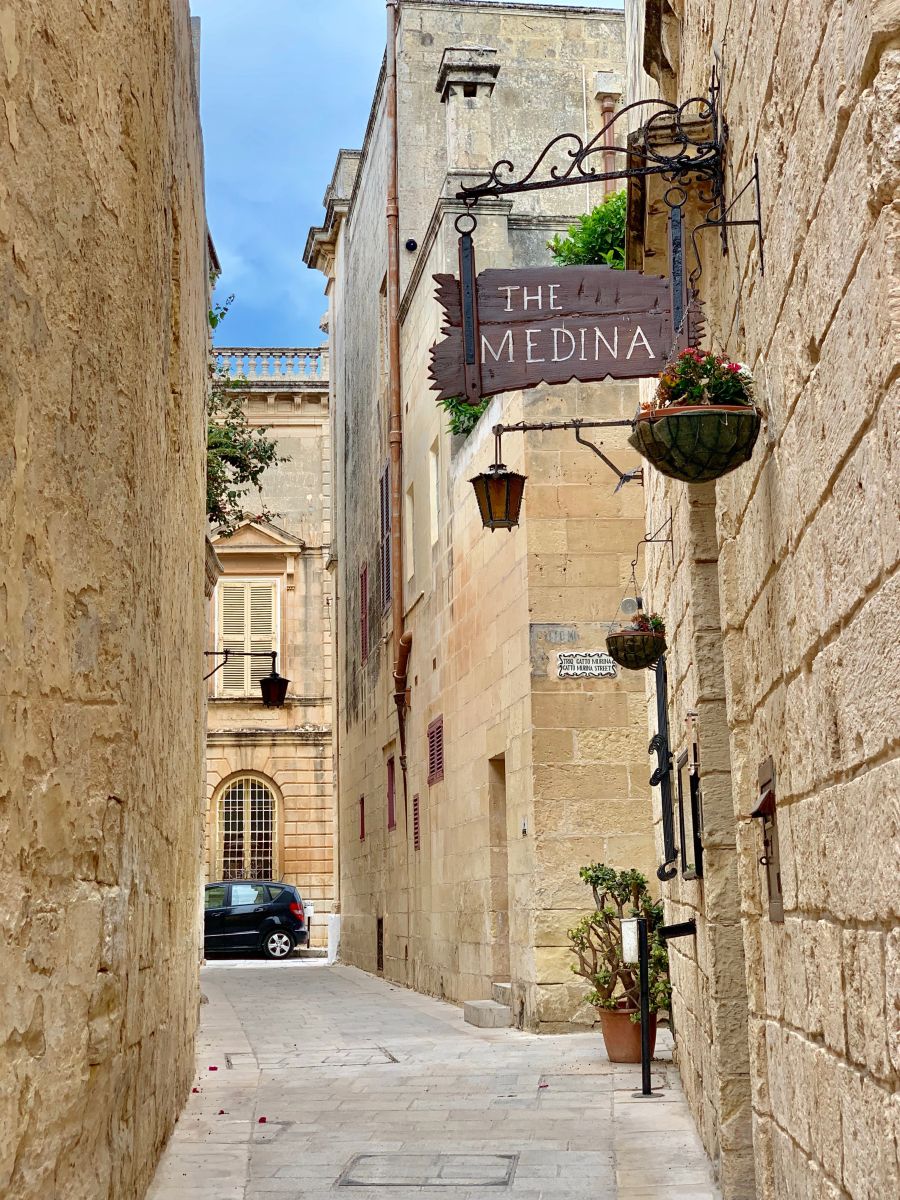 4. Traditional Maltese food
Now, what to do in Malta when you are thinking of good food? Well, traditional Maltese food is absolutely delicious. Comprising a rabbit stew, Lampuki Pie which is basically a fish pie, and Kapunata which is a version of ratatouille is a must-try. Besides Mquaret – a traditional Maltese date pastry is trend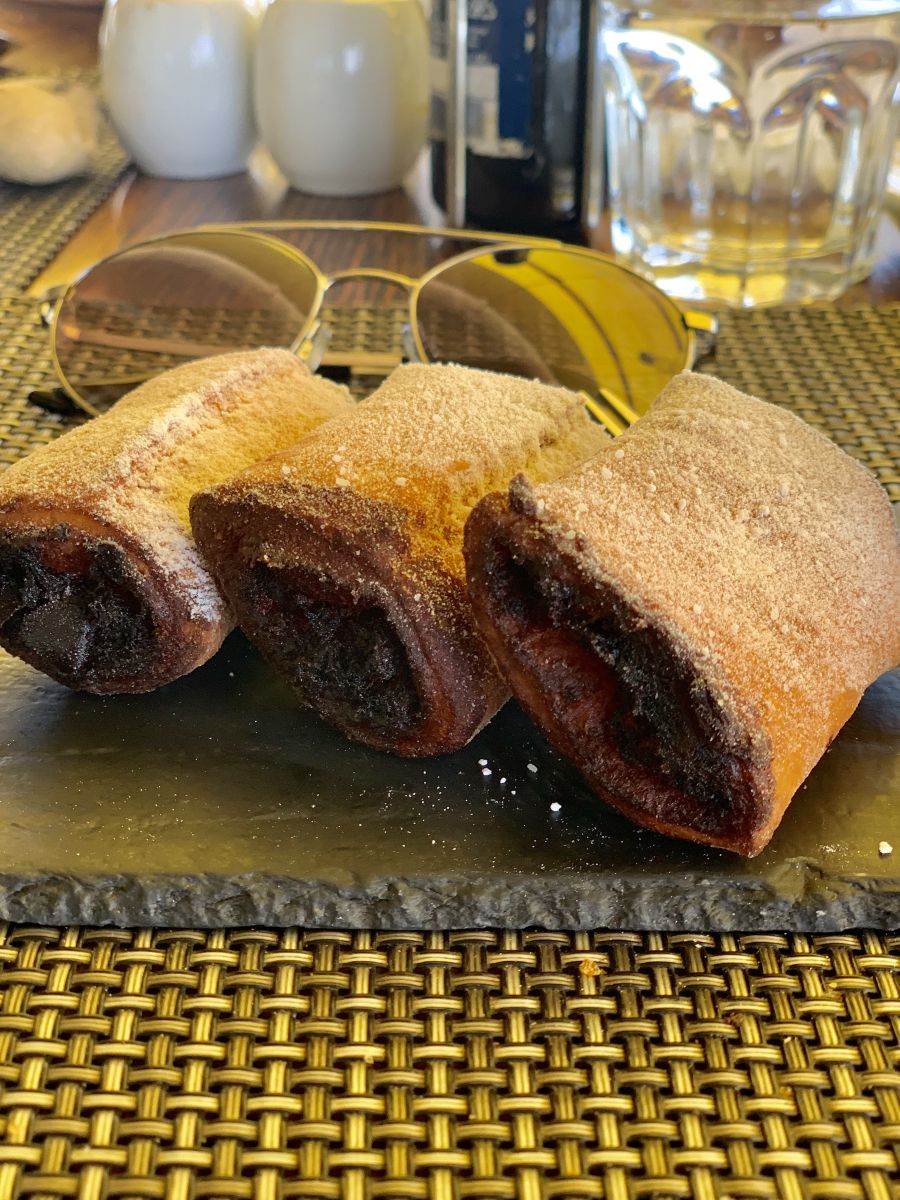 The traditional Maltese Date Pastry
Also Read:- Places to visit in Georgia
5. The blue hole in Dwerja Bay
The blue hole in Dwerja Bay is another one on my list of things to see in Malta. It is situated in the sister island of Gozo is something you probably would have never seen before – it's a deep sinkhole that has a beautiful archway or underwater window that leads you from the hole to the open sea. It's also one of the best dive sites in Malta. It's absolutely stunning and swimming in the blue waters is an unmatchable experience that you will ever have. So, make sure it is definitely on your list of things to do in Malta too!
The mysterious Blue Hole – my favourite in Malta
6. The hidden caves of Xlendi bay
They make for one of the best places to visit. Situated on the southwestern coast of Gozo, it is a small tourist attraction that was once a fishing village. It's a beautiful place to walk around and soak up the sun. Needless to say the seafood here mustn't be given a miss. Also Tal Nixta, a cave off Ramla bay makes for one of the greatest places to visit. So, make sure it is included in your list of things to do in Malta too!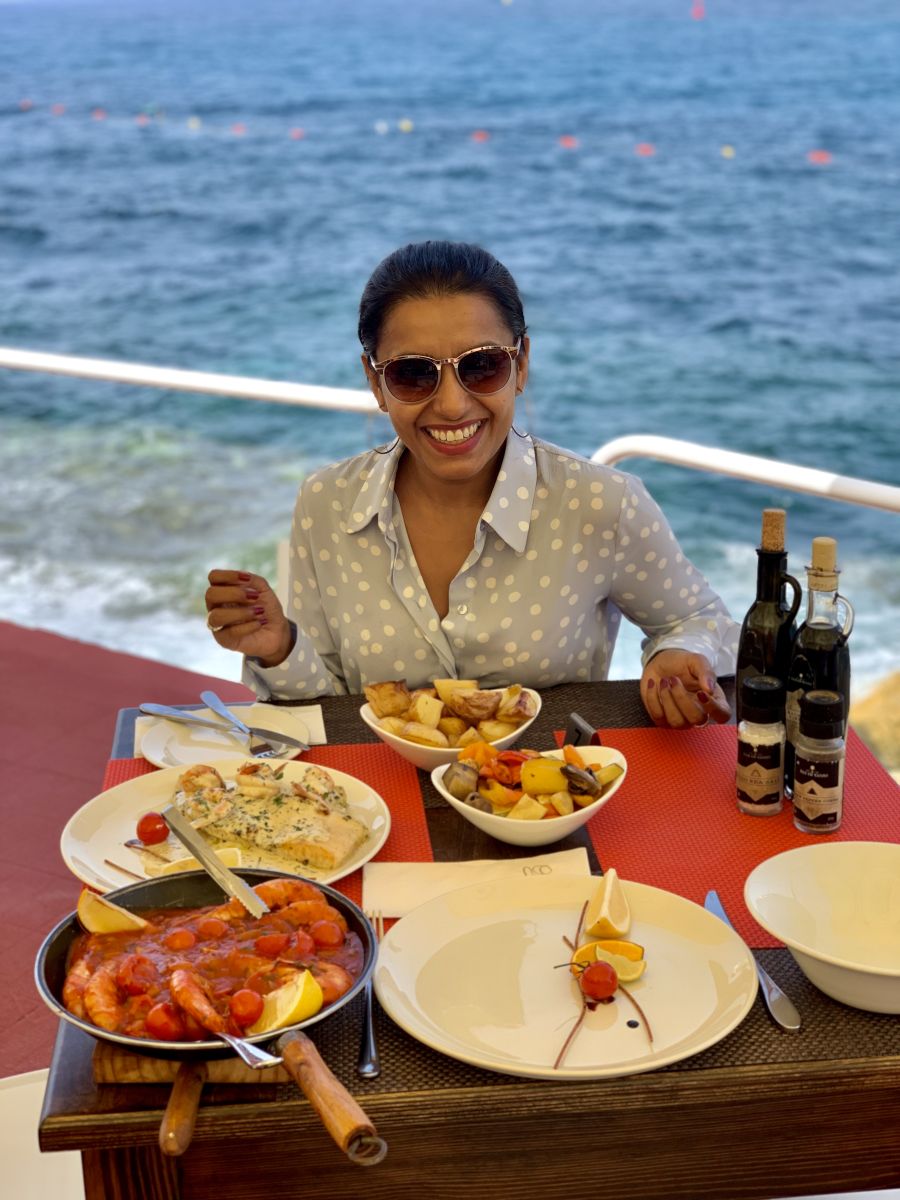 The delicious seafood at Otters in Gozo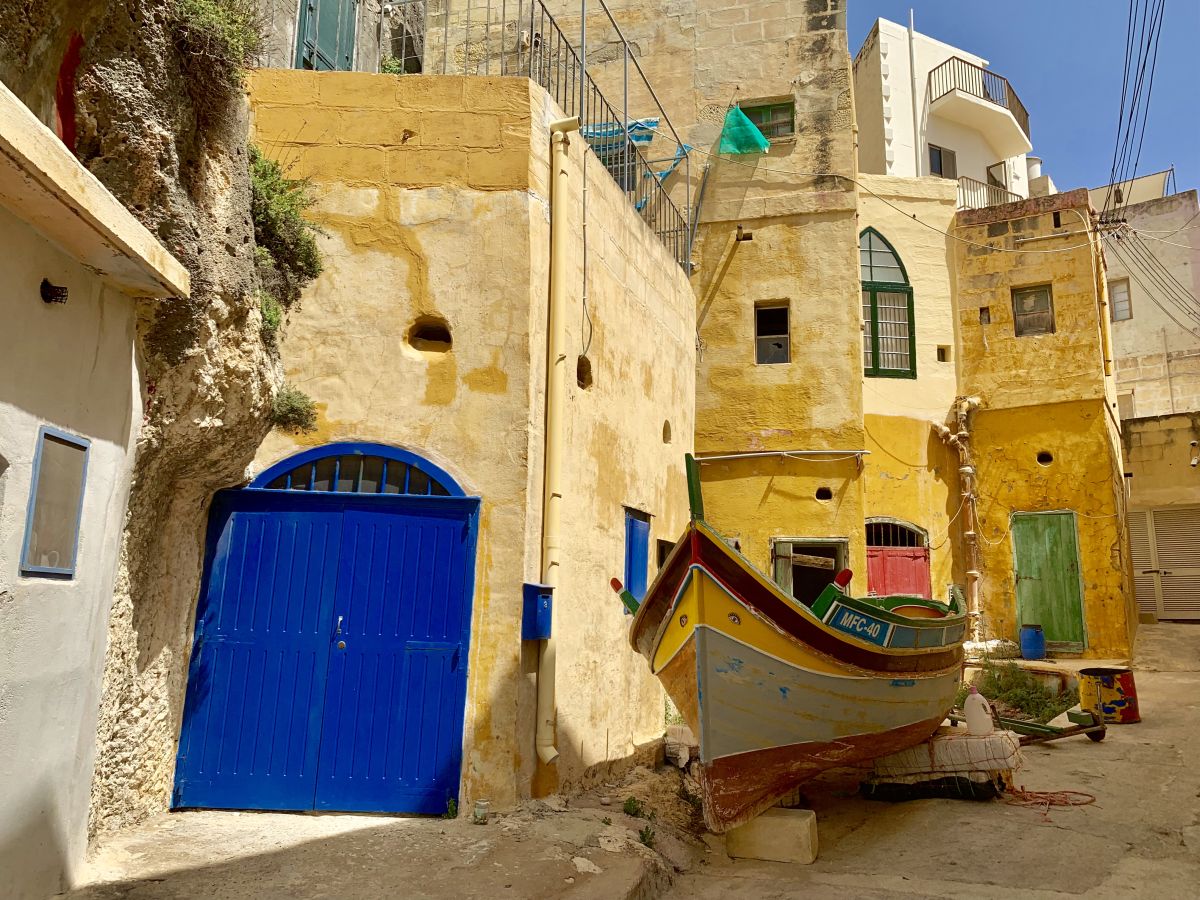 A picture perfect house in Xlendi bay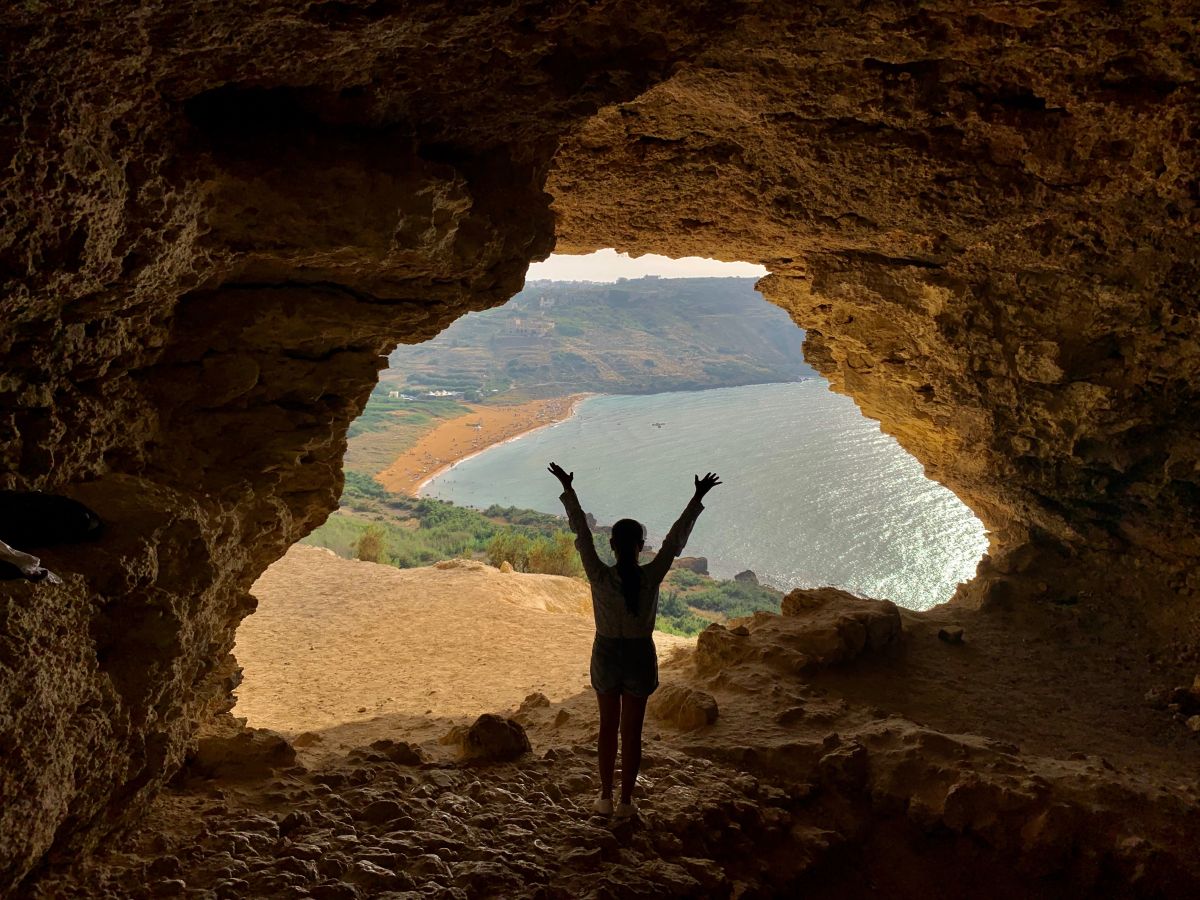 7. Comino Island
It is a small island located between Malta and Gozo is a perfect place to hike and camp. So if you are a camper, make sure you include this one in your list of things to do in Malta. Dotted with deep caves, rugged cliffs and full of sandy beaches, you may want to hop on to this island to soak up more sun and experience the tranquility. The Blue Lagoon here is the most beautiful place that you will want to visit – probably the bluest you have ever seen. Do not miss drinking the Pina Colada there. Comino island is just a short ferry ride from Valletta.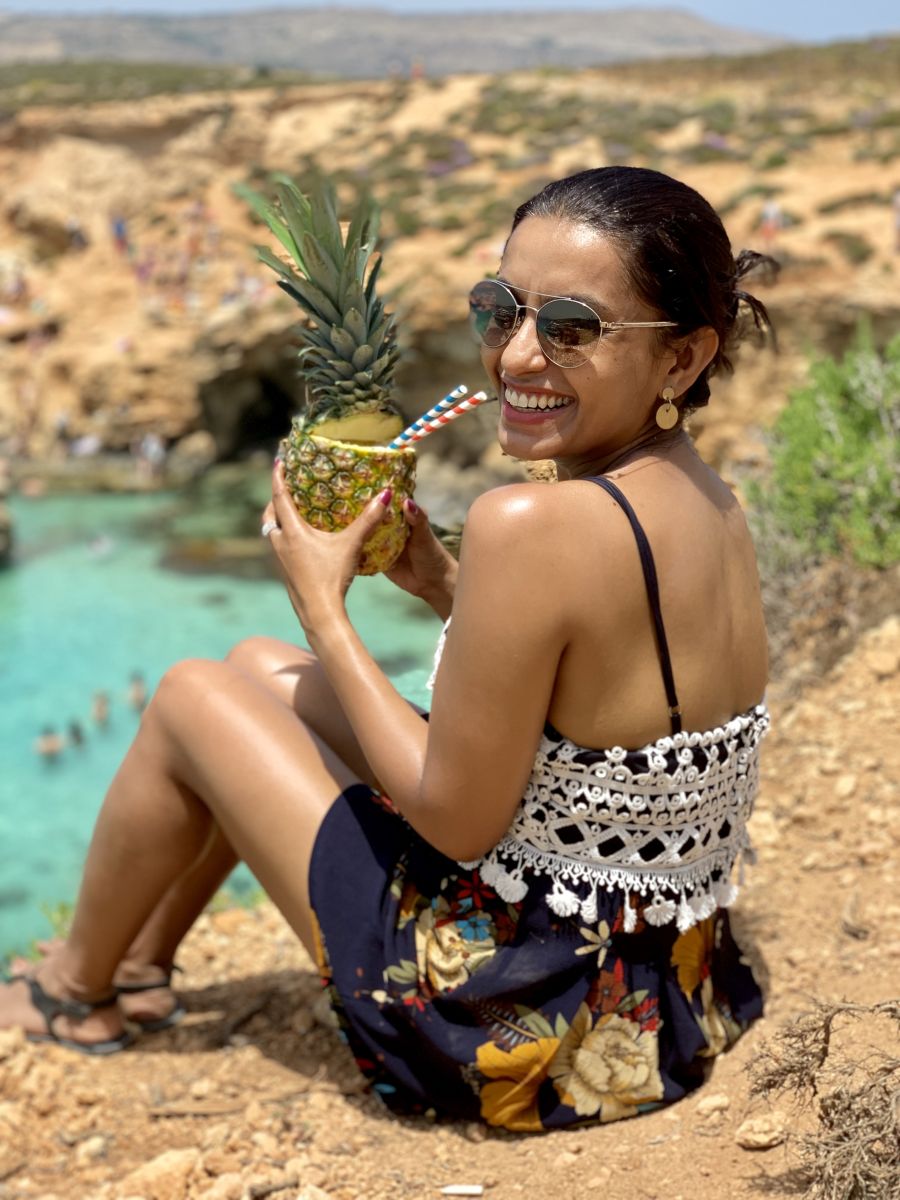 8. The nightlife in Malta
Surprisingly enough, Malta makes for a great tourist attraction. The vibe is such that it will keep you up all night and still wanting for more – head to Paceville. This island always has some or the other festivals celebrated all year around. While we were there, there was the Abode festival, and Malta Tourism had arranged VIP passes for us for their beach party and the party at the Villa.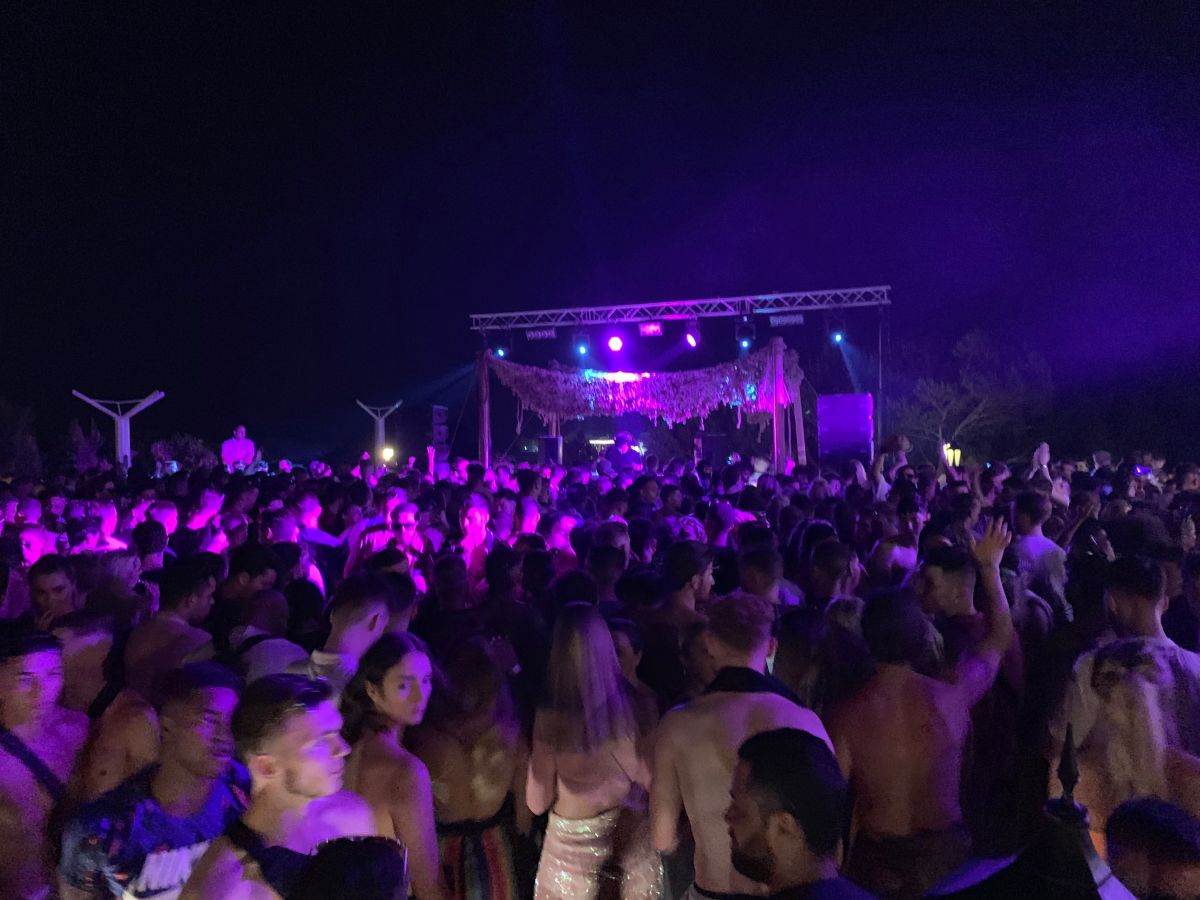 The crazy super energetic nightlife in Malta
9. Visiting the Popeye Village
Now, if you are someone who has loved Popeye the sailor man, the Popeye Village should definitely be on your list of things to see in Malta. Ever since the 80s musical production of Popeye was set in the islands, this place has been bustling with tourists as there are loads of fun things to do for every age.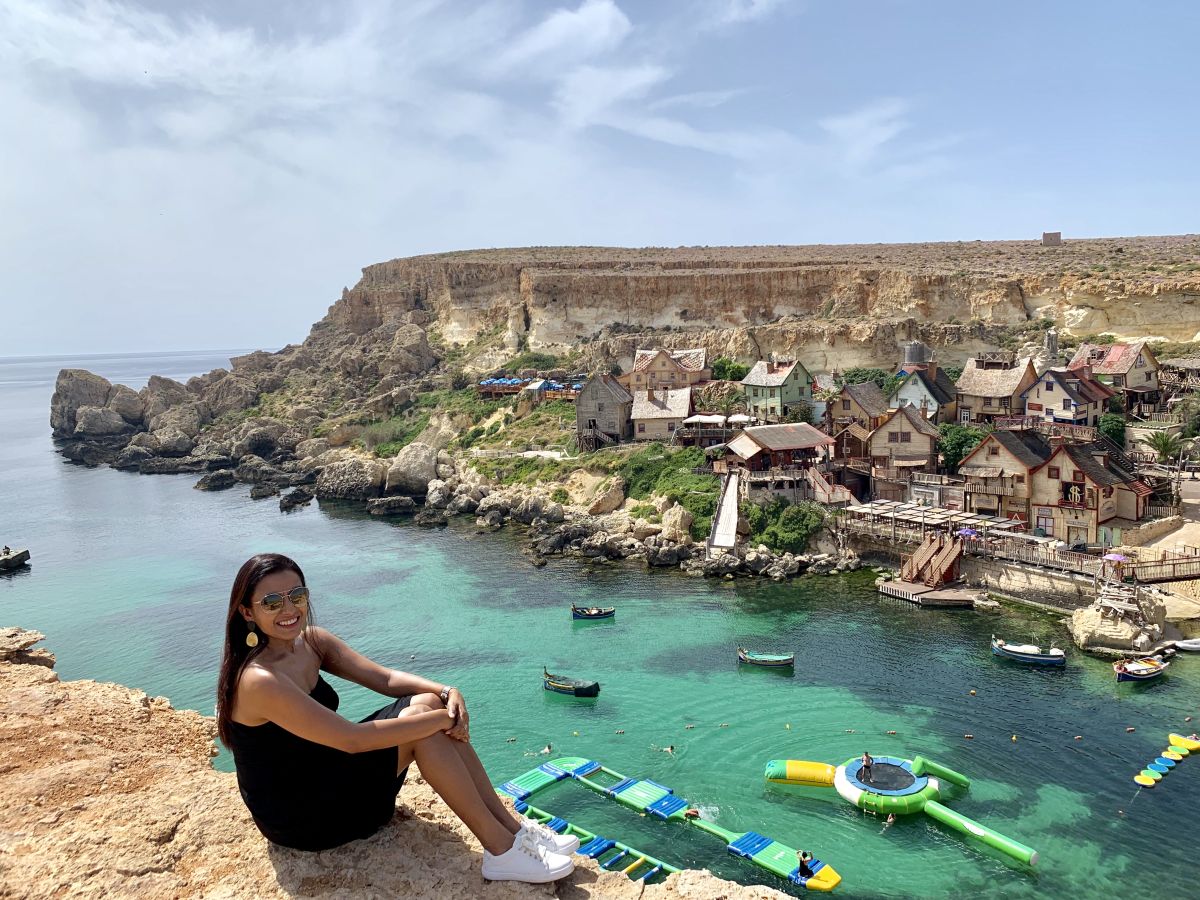 The Gorgeous Popeye village
10. The Breathtaking Sunsets
Another one thing on your list of things to see in Malta is the sunset while you are lazing in the infinity pool on a hill! When you have a combination of an infinity pool and a hill, need you anything more for a perfect sunset? I am thinking – not! The sunset at Cafe Del Mar and a dip in its infinity pool with some lovely cocktails is another must do.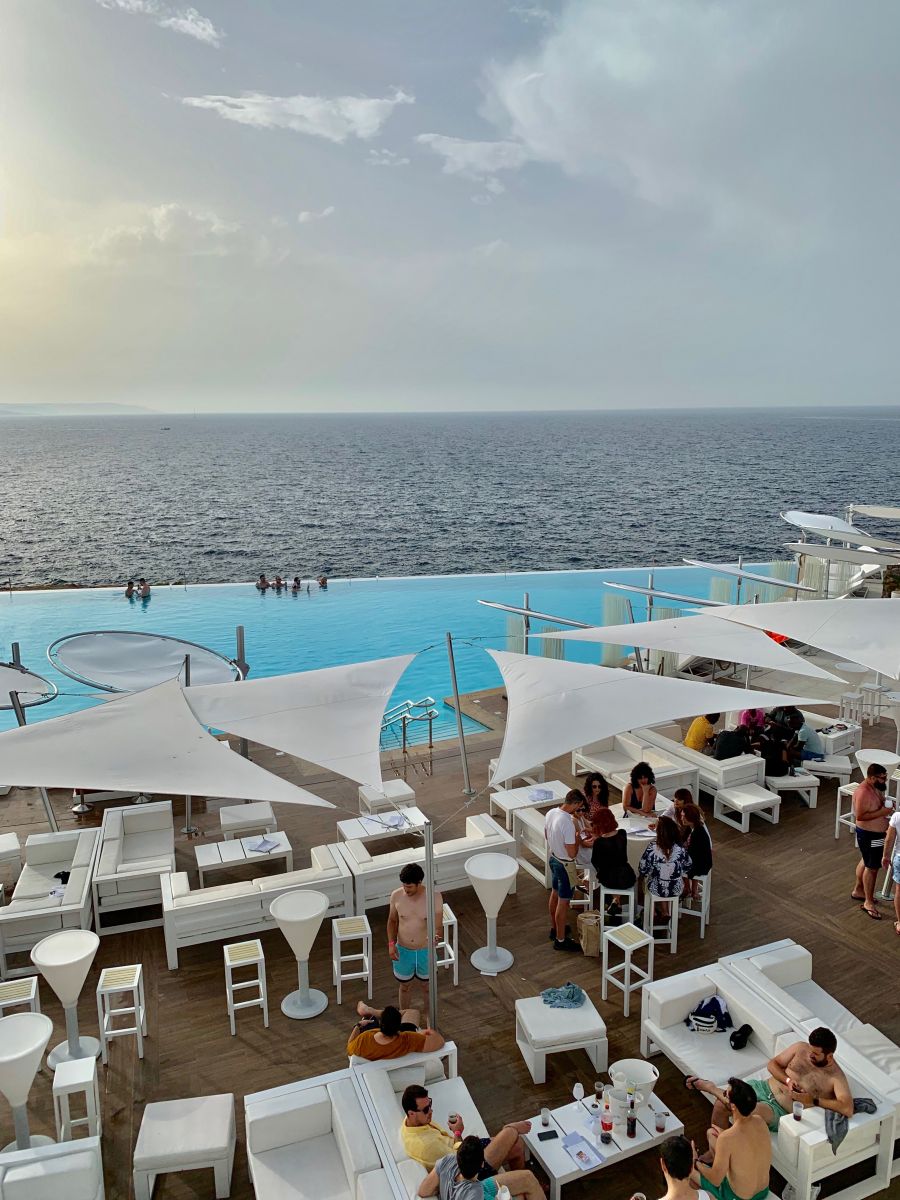 ​We spent 6 lovely days in Malta and me being the beach lover that I am, I could hardly wait to land in this country. Michaella, Arthur, Anna from Malta Tourism planned the entire trip for us and also spent an entire day with us talking about the beautiful parts of Malta & Valletta city- the capital of this island nation
So, folks, this was from my list of Best of Malta! Hope you enjoyed reading it and if you plan to Visit Malta, do catch up with me on my Instagram handle for a quick chat!
Also Read:- Things to do in Copenhagen, Denmark
FAQ About Things to do in Malta
Where is Malta situated?
Malta is located in the middle of the Mediterranean sea. Its coordinates are roughly 93 km south of Sicily, Italy.
What are some of the locations that you would call the best of Malta when it comes to tourist resorts?
The best of Malta's tourist resorts can be found in St Julian's St Paul's Bay, Qawra, Bigubba, Marsaxlokk, and Mellieha
What is the Best time to Visit Malta?.
Malta has a classic Mediterranean climate with hot summers and mild winters. The best times to visit would be starting April till September
Will I be able to experience the best of Malta even if I know only English?
Yes, totally! English and Maltese are the official languages of Malta.
What are Malta's citizens called?
They are definitely not called Maltesers! They are simply called Malteste. And if you are in Gozo, then the people will be Gozitans and not Maltese
Should I Undertake any vaccinations before I visit Malta?
Nopes! No terms and conditions like that!
Do I need Travel Insurance before I visit Malta?
You should,for that matter always have travel insurance, no matter where you visit! The same stands true for Malta as well.
And, try and take the insurance from your home country itself for that will cover all your travels! In case you are a European citizen, your native travel insurance will hold for Malta as well.
Can one drink local supply water in Malta?
Yes, absolutely! It is completely clean and safe and if it isn't then it will come with a warning sign!
How late do bars and nightclubs open?
Let's say, that it is midnight for most. Some can open until the wee hours of the mornings as well.
What side of the road should one drive in Malta?
Malta, like Britain, is a left-hand drive nation. So,if you are Indian, you will have to change your driving habits and drive accordingly!
What is the usual speed limit in Malta?
80km/hour is the usual speed limit on open roads and 50 km/hour is the speed limit for cities. This might vary in some areas so be on the lookout for any specific roadside instructions.
What is the emergency number for Malta?
The emergency number for Malta is 112- the same as it is in India!
What would be the dialing code for Malta?
The dialing code for Malta is +356.
What kind of electrical adapter should I take along?
Type G will work for most locations.
Is tipping necessary in Malta?
Yes, and if you do not, then you will not be taken as someone who is polite. The usual tipping amount is 10% of the bill and if you really like the services then feel free to tip better!
Is Malta truly LGBTQ friendly?
Yes, it is and it was like this way before the world was!
What would be the best beaches to visit in Malta?
In my opinion, the best beaches would be Golden Bay, Pretty Bay, Riviera Bay, Paradise Bay, Mellieha Bay, and Ramla Bay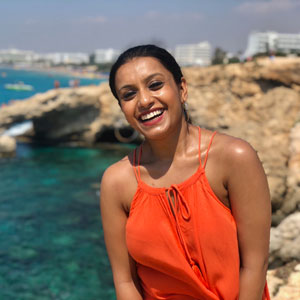 Hey there travel bugs! Glad you made it to my blog. The journey is going to be worth it—I promise.
I am a fearless, unguarded and fun loving traveller. The word 'cannot' doesn't often appear in my life's dictionary. I was bitten by the travel bug a long, long time ago and it has taken me to more than 70 countries and countless destinations ever since. A born networker—I have met and made a gazillion friends across the world and the experiences so far, has more often than not, left me speechless. The more I travel, the more I realise that how much there is left to travel.
So hop on and be a part of my explorations and adventure tales right here on Travel Chatter.
Subscribe to my Newsletter