Delhi, as they say, belongs to the people with a heart (Dilli dilwalo ki). The city is known for its vivid and food-loving culture & is full of amazing restaurants and mouthwatering cuisine options to pick from. This blog is all about 12 Best Places to Visit in New Delhi for Food Lovers!
A major reason for the cross-cultural significance found in food here is because of the city's rich history. Almost every major empire or dynasty once had its roots in Delhi. The town was once the center of trade & a lot of people from across the country moved and decided to settle here. The capital state of India speaks of rich heritage bound with family legacies tied together for eternity. These people brought their own culture and cuisines along. Thus, every nook and corner of the capital city is full of delicacies that reflect flavor and specialty of its own.
With so many options available, deciding which ones you should try first can get overwhelming. And Delhi food shouldn't be something you miss out on! This is where Travel Chatter can help! This blog talks about the top 12 places of interest for food lovers in Delhi!. So fasten your seatbelts (or taste buds!)… there's so much to explore!
Places to visit in New Delhi
1. Chache Di Hatti in Kamla Nagar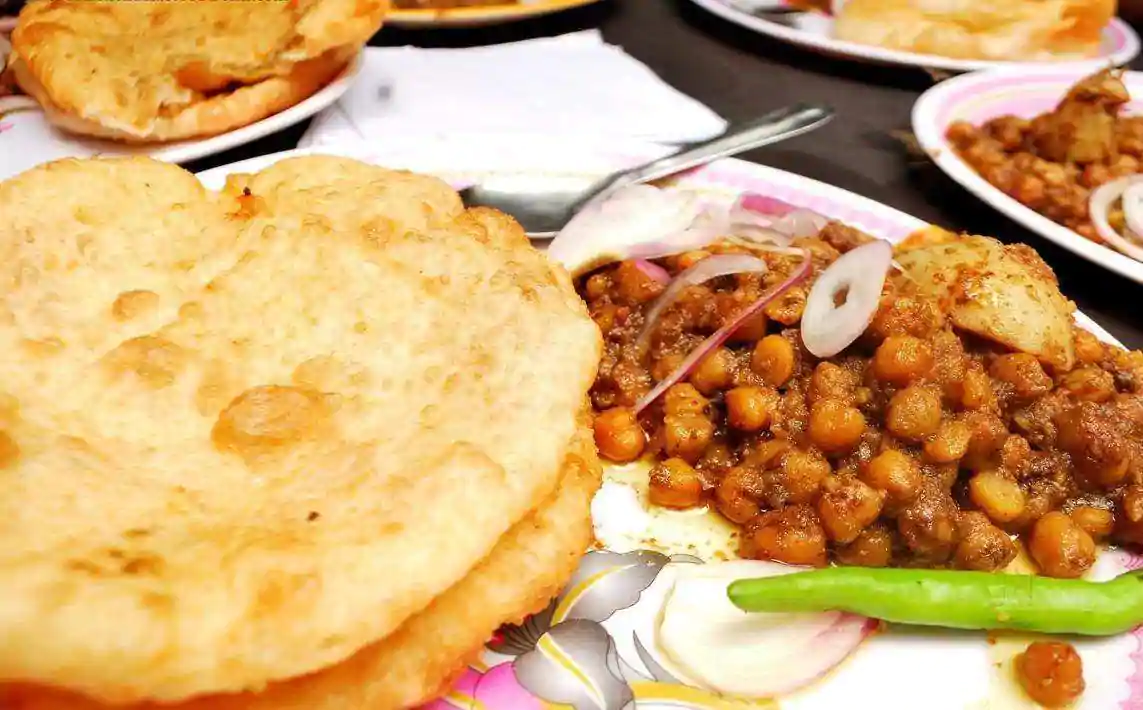 Chache di Hatti is one of the oldest and the most famous restaurants in Delhi, popular for their Chole Bhature. If you love Chole Bhature, this place is a must-visit in New Delhi. However, to be served here, one must wait long (sometimes up to an hour). So make a beeline for one of the best lunch places in Delhi since it sells out in the blink of an eye every day!
2. Juneja's Amar Colony Market in Lajpat Nagar
Juneja's is a small shop tucked away in the bustling Amar Colony Market area. It is easily identified by the masses queuing for an evening cup of tea and hot snack staples like samosa, gol gappas, and chaat.
Their warq-laden barfis are a must-try along with a range of other sweets that are just as mouthwatering! This food joint is great for evening snacks, a casual get-together, or just an evening where you want to explore the city's delicacies!
3. Prince Paan in Greater Kailash area
If you are a paan-lover or just looking to try something different, Prince Paan is a must-visit. They offer a variety of paan flavors, including butterscotch, strawberry, and even paan ki chaat. Their range is exotic and a place to visit in New Delhi. They even sell Gol Gappe made with mineral water for the health-conscious! The nimbu masala paan, a crowd favorite, is an explosion of flavors you shouldn't miss out on. It's also popular for being a fun hangout spot for couples.
4. Atul Chat in the Rajouri Garden area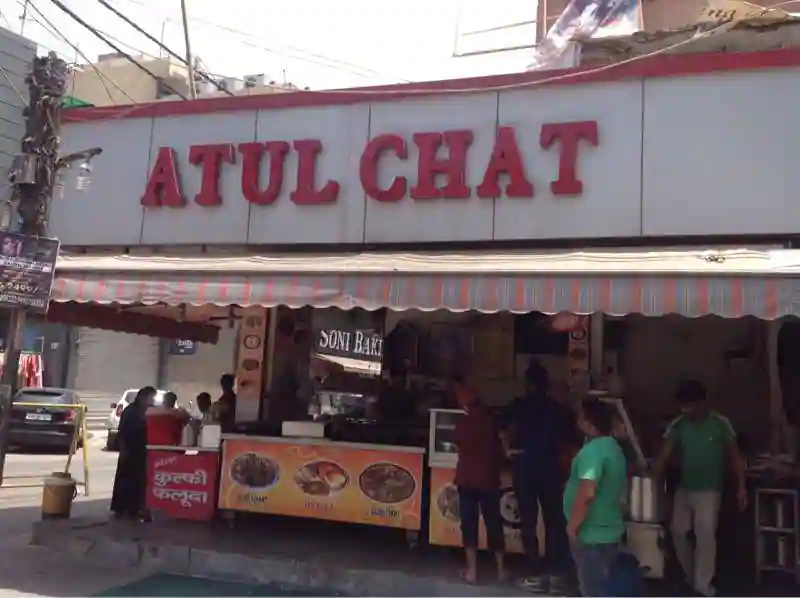 This place is iconic, and what was ages ago, a run-of-the-mill shop nestled away in the shopper's lanes of Rajouri Garden Market is now one of the most significant places to visit in New Delhi for street food. It has been a part of Delhi's heritage for ages now. While the aloo chaat and tikki are the most popular dishes, Atul Chaat's gol gappas and the wide variety of chaat is a must-try. Since its inception decades ago, the food of this no-frills cafe has left a mark of its own. Visit this well-known Delhi street food eatery for a quick, economic, and delicious bite.
5. Roshan ki Kulfi in Karol Bagh Shopping area
Karol Bagh marketplace isn't complete without a traditional meal at Roshan ki Kulfi. However, there are no prizes for guessing the outlet's specialty: kulfi-faluda. The dessert item is exceptionally refreshing, especially during Delhi's sweltering heat. This spot offers a variety of fresh and delicious kulfis made with premium ingredients. It's a must-visit if you want to try authentic kulfis in New Delhi!
6. Shukla Pan Shop/Odeon in Connaught Place
Located just across the Odeon theatre in Connaught Place, Shukla Pan Shop is possibly the only venue competing with Prince paan. The chuski pan is the restaurant's most popular item. The fun part? The paan is stuffed into your mouth with loads of syrupy ice to give you probably the most enjoyable brain freeze ever. This unique way of serving paan makes it one of the best places to visit in New Delhi. The popular paan shop also offers diet paan for those who want to enjoy paan without worrying about calories!
7. Chaina Ram Sindhi Confectioners in Chandni Chowk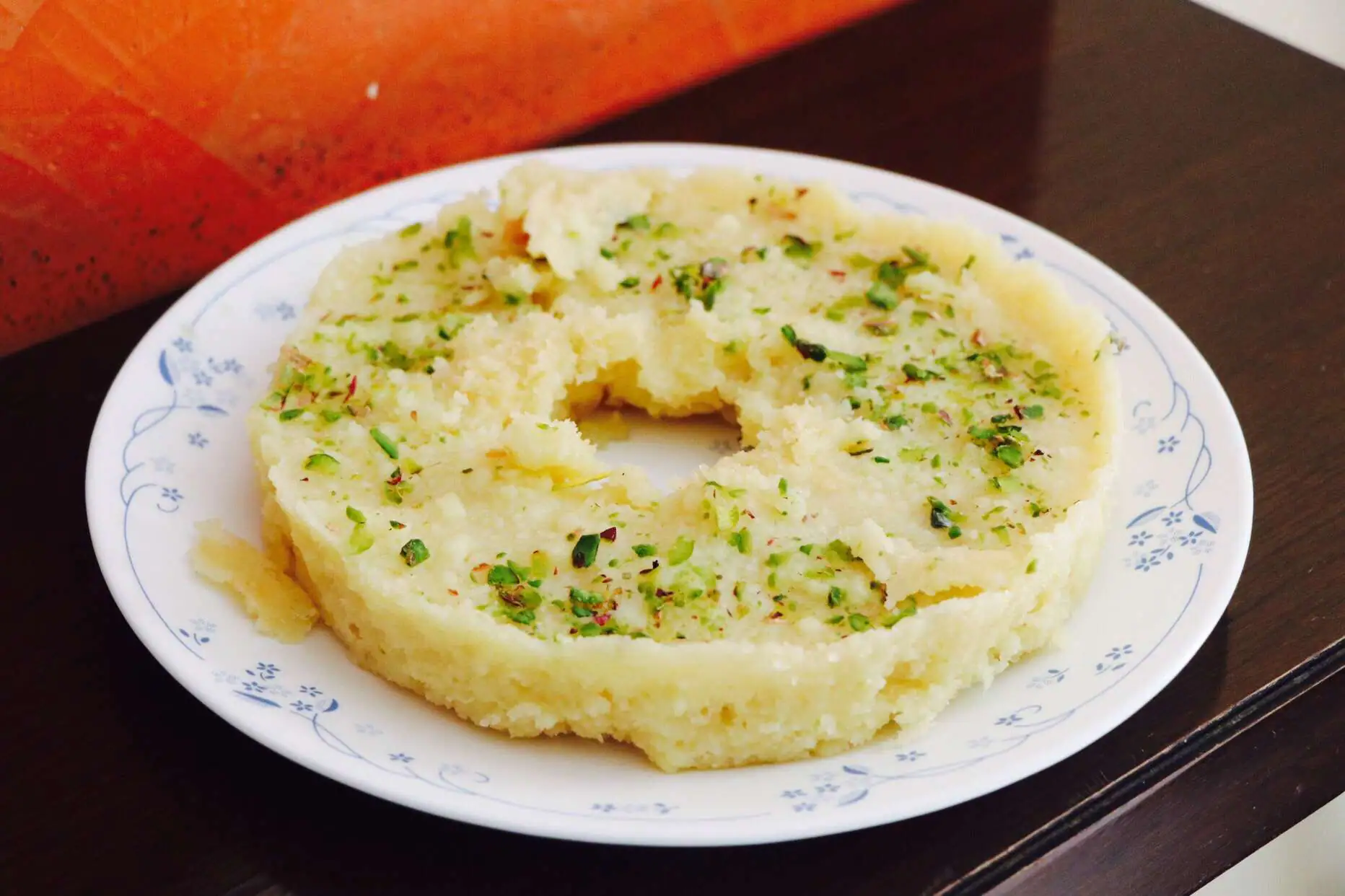 Chaina Ram is a well-known Delhi street food shop that never disappoints with its range of mind-blowing sweets. They are so popular many major national newspapers have covered their tale of taking sweets in New Delhi to the next level!. But, while every mithai here is spectacular, the Karachi Halwa is the crown treasure. Stuffed with dry fruits and enclosed in an amber-colored cube of sugar and cornflour, it's a hug in itself! Their iconic Karachi Halwa puts them on the list of places to visit in New Delhi.
8.Spice Aangan, SDA Market
With service that is faster than the speed of light while remaining uncompromising in quality and super cost-effective, Spice Aangan leaves Shawarma lovers awestruck! As one of the best places to visit in New Delhi for all Shwarma lovers. The shawarma is loaded with slow-cooked meat that has been seasoned just right, a mayonnaise and green chutney combination that never overpowers the overall flavor of the wrap; this warp is a hug everyone needs!
If you love Shwarma, this is truly one of the best dinner places in Delhi that you must visit.
9. Moolchand in Parathewala, under the Moolchand Flyover
In many parts of the Indian subcontinent, paratha is a popular unleavened flatbread is considered a staple food enjoyed with meals. This staple Indian bread is pretty popular in Delhi, and Moolchand in the famous Parathewala area is popular for its fully crispy and all-day available parathas! So if you have been craving soul food, this is your place to visit in New Delhi for freshly hand-made Indian bread.
10. Khandani Pakode Wala from Sarojini Nagar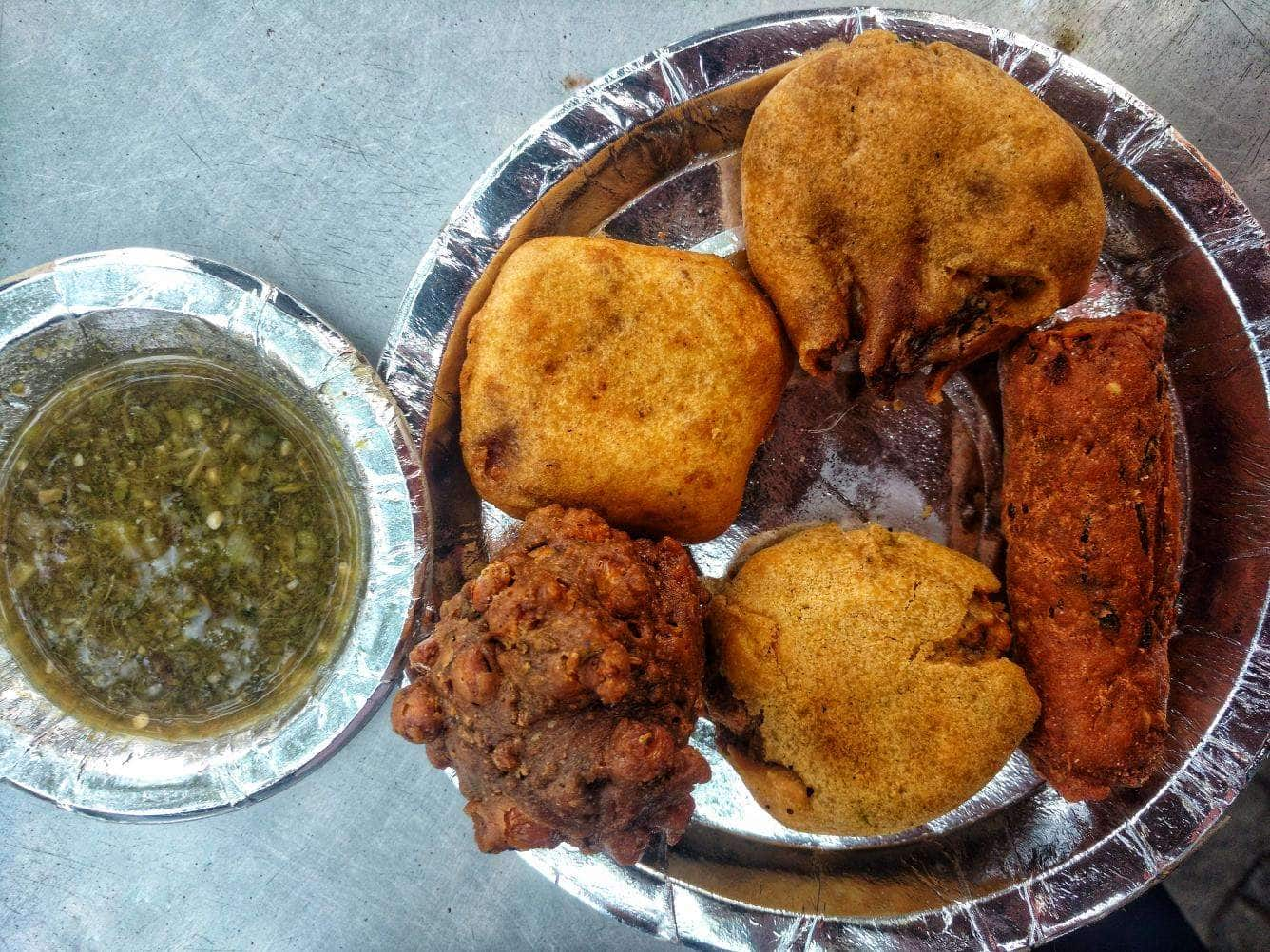 Khadani Pakodewala is a popular go-to place for crunchy, filing, and fresh pakoras (fritters). Their range is extensive, and with exotic finds like lotus stem fritters, this is a place you should go when craving not-so-common snacks. Traditional fritters are available, including paneer (Indian cottage cheese) and vegetable pakoras, including potato, baby corn, cauliflower, and onion pakoras, sold fresh throughout the day.
11. Sitaram Diwan Chand in Paharganj is number eleven.
Paharganj's streets are popular with budget travelers and city people for leather goods, cafes, and Sitaram Diwan Chand's chole bhature; their only menu item is worth trying. The bhature are fresh, and chole is made using traditional Indian spices. Ideal meal of a group get-together, this place has maintained the authenticity of its menu for years now.
12. Laxman Dhaba in Qutab Industrial Area
Because of its proximity to the college campus, the Laxman Dhaba (also known as the IIFT Dhaba) is one of the best places to eat in Delhi for non-vegetarians. The kadhai chicken and keema parathas are the most popular dishes at this Delhi street food joint. The flavors are authentic to Delhi, and rest assured every item on the list is pocket-friendly.
Create your own Delhi diaries!
Delhi never fails to disappoint with its wide range of food choices available. With a never-ending list of food spots, you can explore, there's always something cooking in Delhi. The food spots are functional throughout the day, and even if you are looking for breakfast places in Delhi, best dinner places in Delhi, best lunch places in Delhi, or best places for couples in Delhi, there's a place catering to your cravings all year round.
So, this was it for Delhi (for not). In another of my blogs, I have written about the best places to enjoy the street food in Pune and best things to do in varanasi ! Do check it out.
You could also follow me on Instagram Facebook to stay updated about my travel adventures worldwide.
Frequently Asked Questions
What are some of the best places to eat in Delhi to enjoy street food?
In Delhi, there are various options for street food, but the greatest is in the Old Delhi, Lajpat Nagar, and North Campus areas.
What are some of the best places for luxury dining in Delhi?
There are various good dining restaurants in Delhi; however, CP, Hauz Khas, GK, Old Delhi, and North Delhi are best. In addition, the 5-star hotels in Delhi have a lot to offer & are worth exploring.
What are the most popular foods in Delhi?
Chole bhature, gol gappe, pakora, parantha, faluda, rajma chawal, and momos are some of the foods you must try in Delhi.
What is Delhi's most prominent feature?
The city is noted for its diverse cultural and historical heritage. The Qutub Minar, Lal Qila, and Purana Qila are just a few of the city's historical landmarks.