Legos were our first introduction to building our own structures, and back then, many of us did imagine going to a Legoland for adventure. Well, it's 2022, and Legoland Dubai is the reality we all dreamt of as kids! This theme park has amazing rides, shows, and fun zones open for engagement and entertainment for kids and adults. The 3-million square feet theme park is home to around six special zones with bunches of thrilling activities. Read more about Top 10 Things to Do Near LEGOLAND Dubai.
The things to do in Legoland Dubai are seemingly never-ending. The six zones where you could spend time are Miniland, Factory, Kingdoms, LEGO City, Adventure, and Imagination. This park has more than forty immersive rides and sights that entice people. Almost all of the rides are stimulated through the toy building bricks of LEGO city. Some are Beetle Bounce, LEGO Studios 4D, Factory Tour, Junior Driving School, Police Headquarters, and Dragon's Apprentice. It is a great spot to set out all of your regular hustles apart.
There are close to 15000 LEGO structures made with 60 million blocks of LEGO. The maximum visited shopping points right here is Lego Friend's Shop, The Photo Shop, The Corner Shop, etc. The major drawback is that the park closes early, so it is best to plan ahead and reach the place early to enjoy all rides and areas of interest.
This blog explores 10 amazing things you can do in Dubai near Legoland! It is going to be a day full of enjoyment and fun. So read on before planning your trip!
Top 10 Things to Do Near LEGOLAND Dubai
1. The charm of Bollywood in Dubai's Bollywood Parks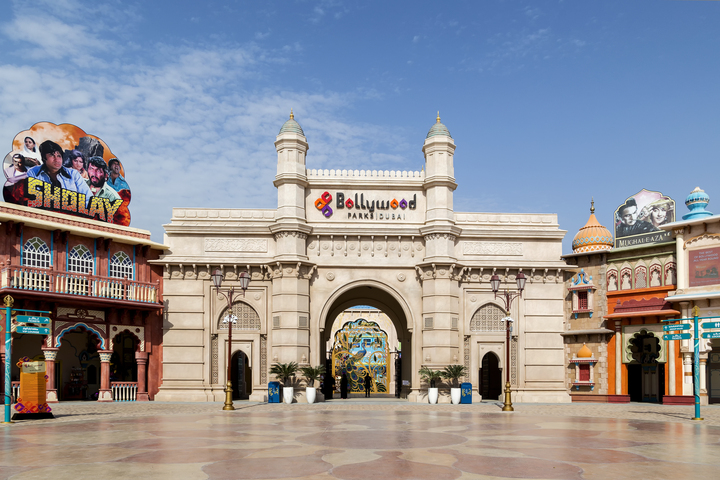 Located just 7 minutes away from Legoland park, this park is the world's first theme park devoted to Bollywood. This theme park offers exhilarating rides, heart-thumping, stay performances, and has mouth-watering food courts. Spread throughout Six zones, BOLLYWOOD PARKS™ Dubai offers loads of attractions.
From the world's tallest swing ride to wonderful attractions like the 4D Bollywood Experiences to live entertainment shows and a lot more, entertainment opportunities are endless. Bollywood Parks Dubai is the area to explore and enjoy together with your kids & friends.
3. Cool off at Legoland water park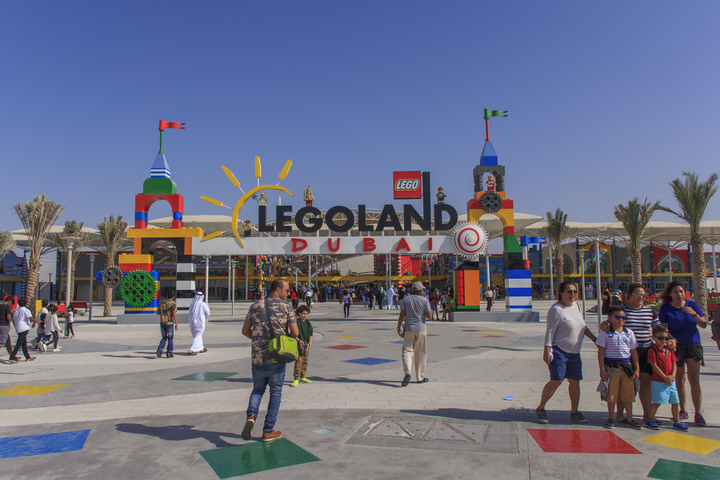 Have fun in the LEGO-themed water park designed specifically for a great time together. There's a separate play area for toddlers with
LEGO DUPLO rafts and slides designed specifically for added safety.
3. Experience some thrill at the Motion Gate Dubai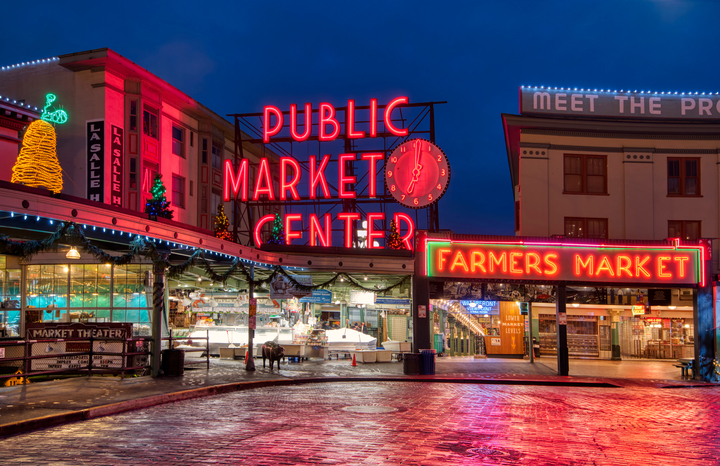 Located just 17 minutes away from Legoland, this is a must-go for fun-lovers who enjoy jaw-dropping shows, adrenaline-pumping rides, and endless film-themed fun! There are lots to explore, from gravity-defying rides like The Hunger Games` Capitol Bullet Train.
You may even battle for New York with the Ghostbusters, be part of the Zoosters at Madagascar: Discover the park's five themed zones, each directly out of the movies. In addition, there are ample food menu options available you can pick from!
4. Take a walk through time in the Riverland Dubai
Just 8 minutes away from Legoland, the park is an eating and retail vacation spot. Take a walk alongside the river, wherein four distinctive zones offer a charming glimpse into the best eras of our past, The French Village, Boardwalk, India Gate, and The Peninsula. These four vibrant districts are incredibly attractive and a place worth visiting in Dubai.
5. Shop your heart out at the outlet village, Dubai
If you're looking for hot deals on iconic fashion brands, this is it. The upscale fashion label is represented by an upscale Tuscan-style shopping mall with architecture inspired by the medieval hill town of San Gimignano. Luxury retail brands, including department stores and international restaurants, offer top brands at affordable prices, as well as easy access to Dubai's parks and resorts.
6. Laugh your heart out at the Laughter Factory
The Laughter Factory is the Middle East's longest-jogging comedy night, proudly making the GCC laugh since 1997. Thanks to a partnership with the UK's Comedy Store, The Laughter Factory hosts comedy shows from popular comedians as seen on UK TV shows.
With a popularity for exceptional and genuine talent, The Laughter Factory has been the stage for legends including Michael McIntyre, Jason Manford, Sean Hughes, Kevin Bridges, Russell Peters, Ed Byrne, Dara O'Brien, Ross Noble, and Frankie Boyle.
The Laughter Factory's dedication to comedy has been acknowledged by several publications, triumphing numerous accolades over its two-decade history, making it one of the top tourist attractions in Dubai.
Relax at the Banana Beach in Dubai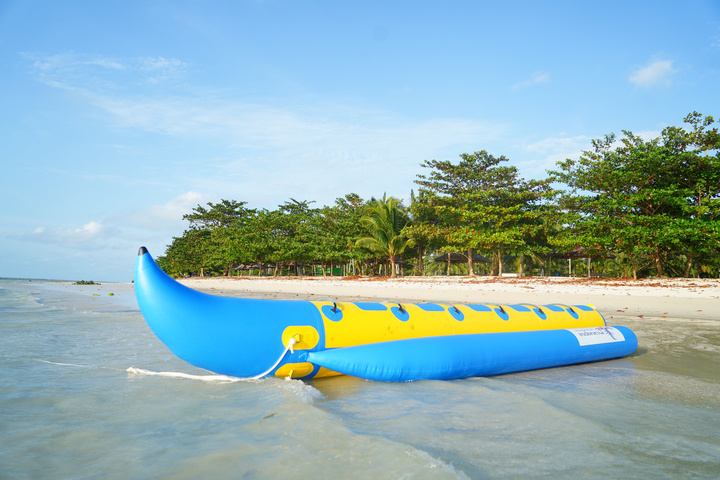 The beach is at a distance from Legoland Dubai and is ideal to end the day on a relaxed yet rejuvenated note. You can hire a chalet or a tent if you plan to spend time on the beach with family and friends. Hammocks are also available. Various food options are available on the beach itself, but you can bring your own food.
8. Rejuvenate at the Jasmine Spa in Dubai
.
Recharge and relax at the Jasmine Spa offers massage therapy sessions performed by highly skilled and trained European therapists. The quality of essential oils, scented candles, and even the massage beds are top-notch & kept clean for hygiene purposes.
In addition to spa treatments, you can also avail yourself jacuzzi, steam bath, and sauna are also available. The hammam bath is an excellent way to exfoliate and cleanse your skin and body & the spa offers an authentic hammam experience in Dubai.
9. Get fashionable at Bcbgmaxazria
The store is 9 minutes away from Legoland and offers everyday contemporary woman wear that is high-quality and uber fashionable. You can find the best fashion pieces here, and there's no limit on options available. So if you have been looking to add more attire to your wardrobe, this is the place to shop!
10. The duty-free shop.
The duty-free shop in Dubai sees many tourists take back home souvenirs. Located only 23 minutes from the park, the shop is full of articles you can take back home as a token of memory to your Dubai trip. The available range of items starts from fragrances, electronics, cosmetics, gold jewelry, tobacco and liquor, and other gift-worthy items.
Dubai beyond Legoland – A land to Explore and Relive!
The saga of adventures in the city of Dubai is endless. There's something for everyone, and Dubai never fails to disappoint. I hope some of these recommendations can help you make the most of a day spent in Legoland and find some activities after the park closes. Tell us your experience in Dubai in the comments below!
If you are planning a shopping trip, the Dubai Shopping Festival is the best time to visit Dubai. Not only you can enjoy a trip to LEGOLAND, but also shop for everything you ever wanted!
Thanks for reading this. If you liked what you read, please leave me a comment below.
You could also follow me on Instagram Facebook to stay updated about my travel adventures worldwide.
Frequently Asked Questions
Where can I purchase tickets for Legoland?
You can purchase tickets to Parks online or at the gate upon arrival.
Which is the perfect age for the theme park?
Both Parks are specifically designed for families with kids aged 2 – 12 years old. But anyone can enjoy them.
Do the parks have a baby care room?
Yes, the park offers a private area for nursing, changing tables, a play area, and a space for preparing baby food. These can be found at:
LEGOLAND Dubai Baby Care Center is located next to Fried Chicken Company

In LEGOLAND® Water Park, the Baby Care Centre is located next to First Aid