Why Cyprus should be your next beach destination?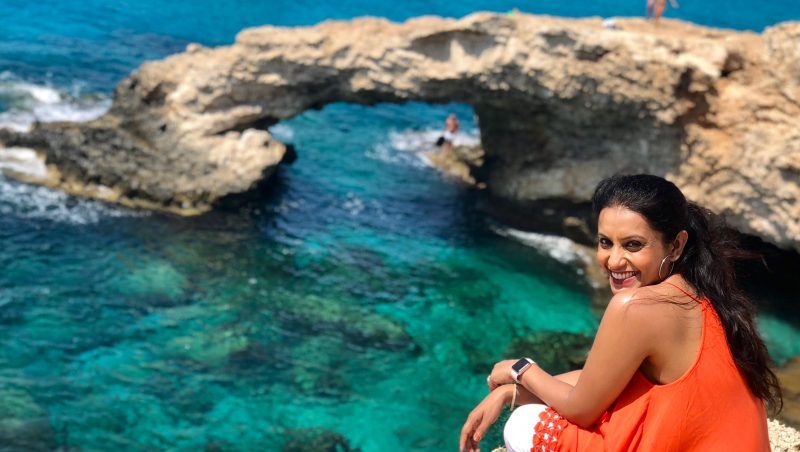 Cyprus has been an amazing experience and even after travelling to 51 countries it's been the most memorable one with a unique story of its own.
I have always believed in never ever giving up for all the things I really want in life.
My last trip to Cyprus was another big example of it. Click here to read the blog.
Ever wondered what kind of a place Cyprus is?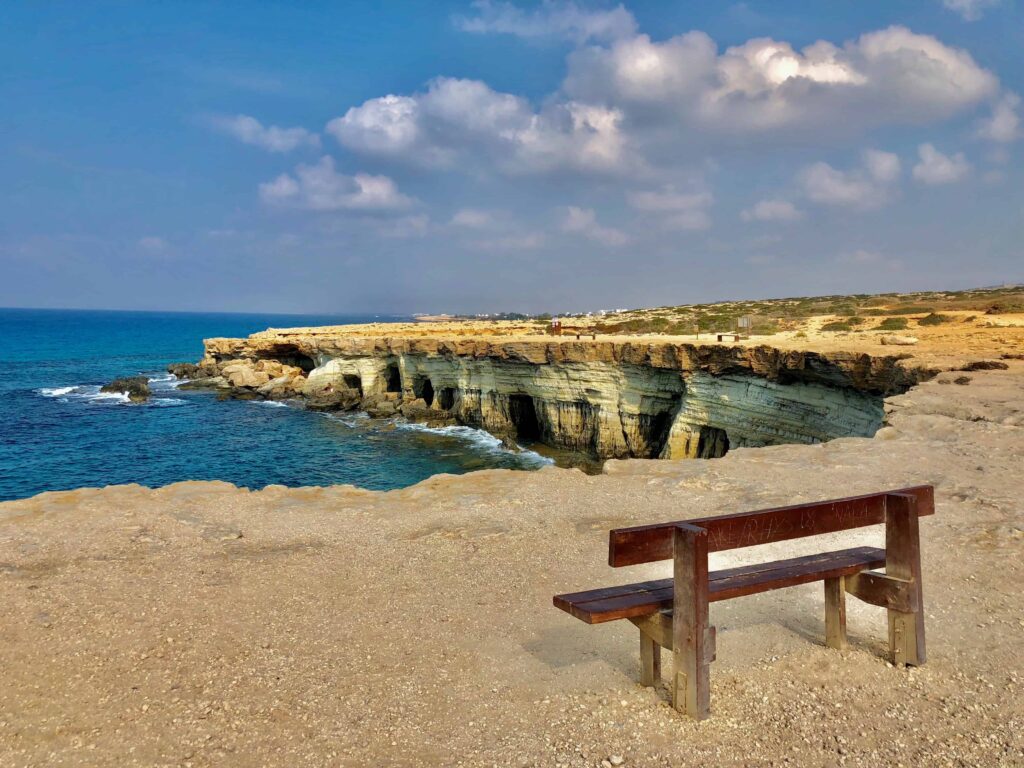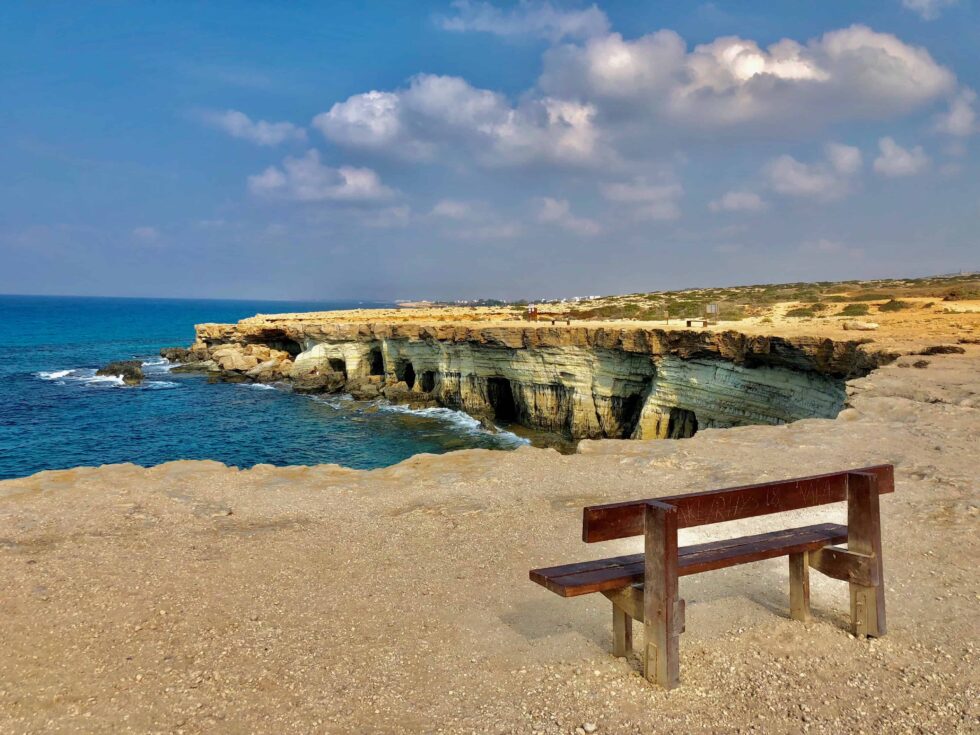 Cyprus is a gorgeous island and once you are there all you want to do is laze in the crystal clear waters of the beaches , party , eat , make merry and ofcourse go diving in the Mediterranean.Its the perfect place to spend a long weekend in.We spent around 5 days here mostly hopping in the stunning beaches of Ayia Napa.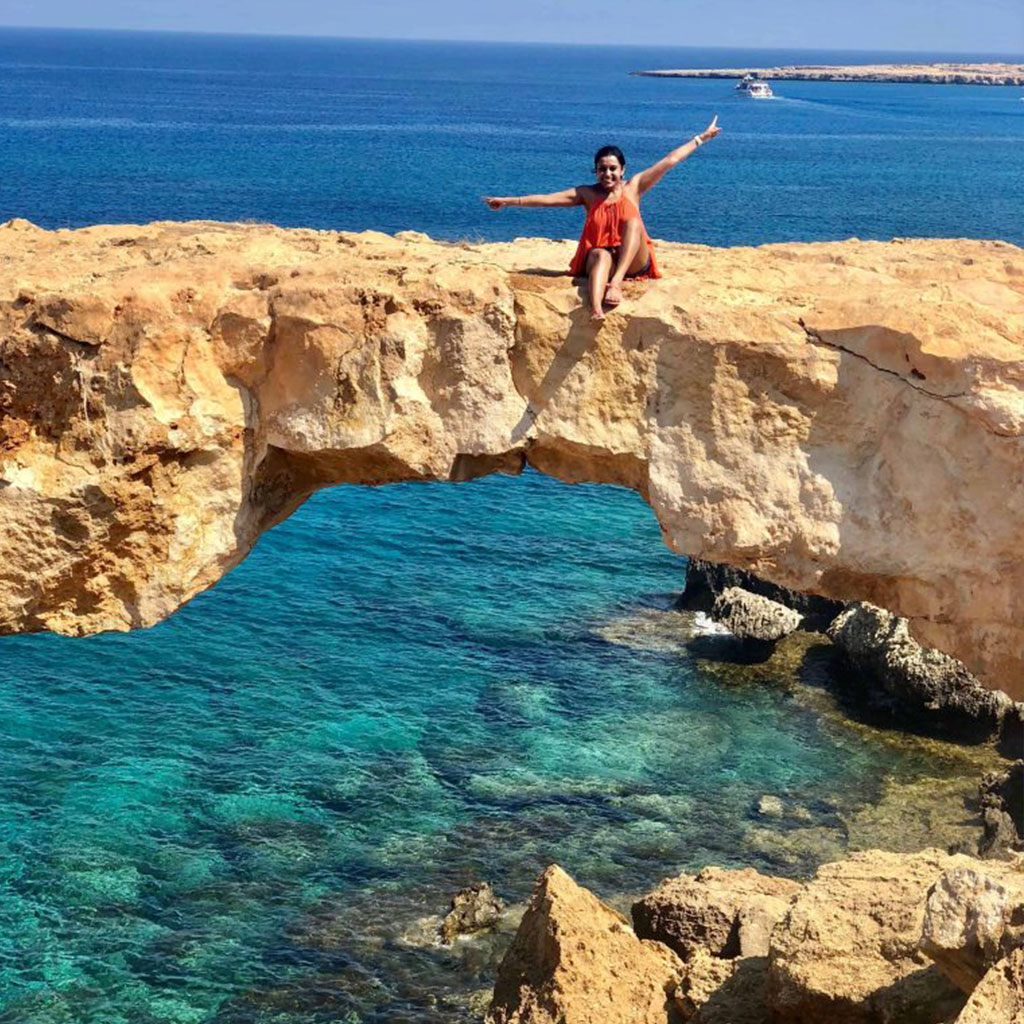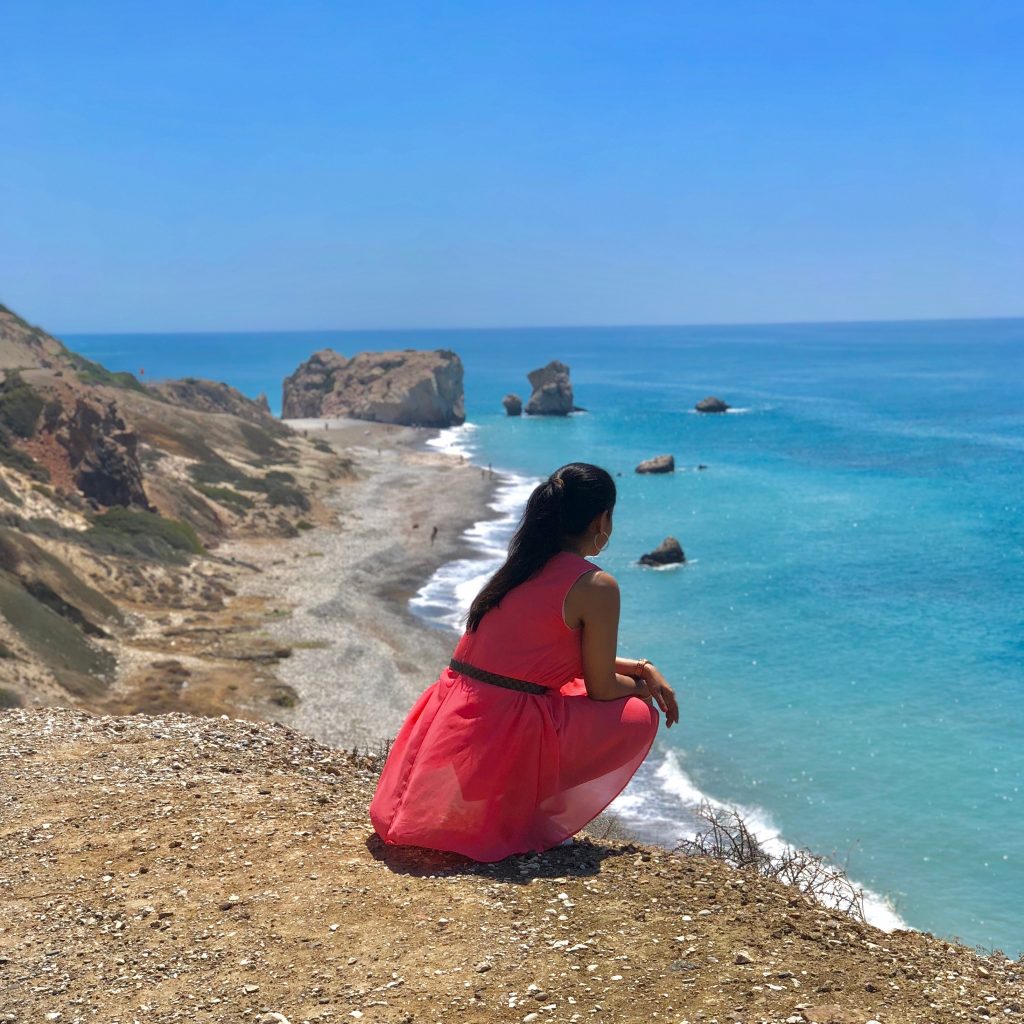 These a few things that I did while I was in this gorgeous island:
Fly Egypt Air and take a layover at Cairo..you can save quite a bit on your tickets this way.
We landed in Larnaca and rented a car at the airport for 5 days, a road trip is the best way to explore this island. (Rentals would cost you approximately 40 Euros per day ).We drove down the southern part of the island from Paphos to Ayia Napa and then spent 3 nights at the sea facing Bella Napa Hotel.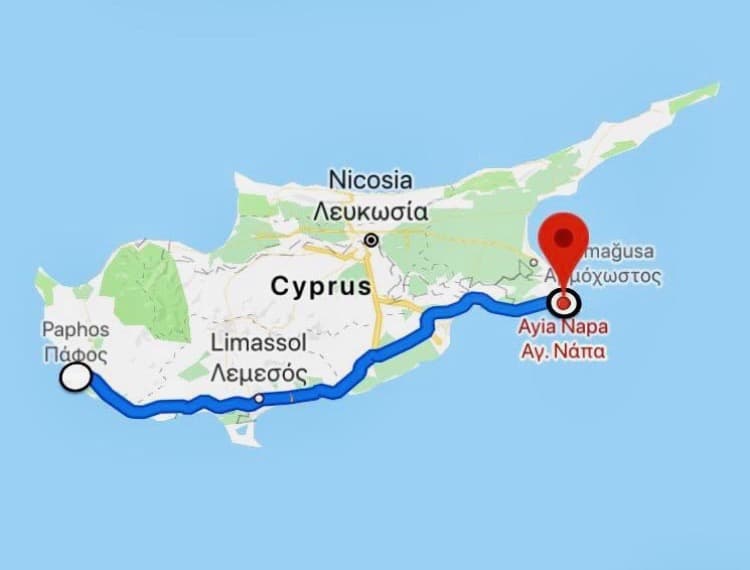 Paphos was very pretty with its alleys and beautiful houses by the marina..we spent half a day there visiting the castle & the marina and we also explored the clubs at night at Kennedy Square.Noir was a great place with good music & food.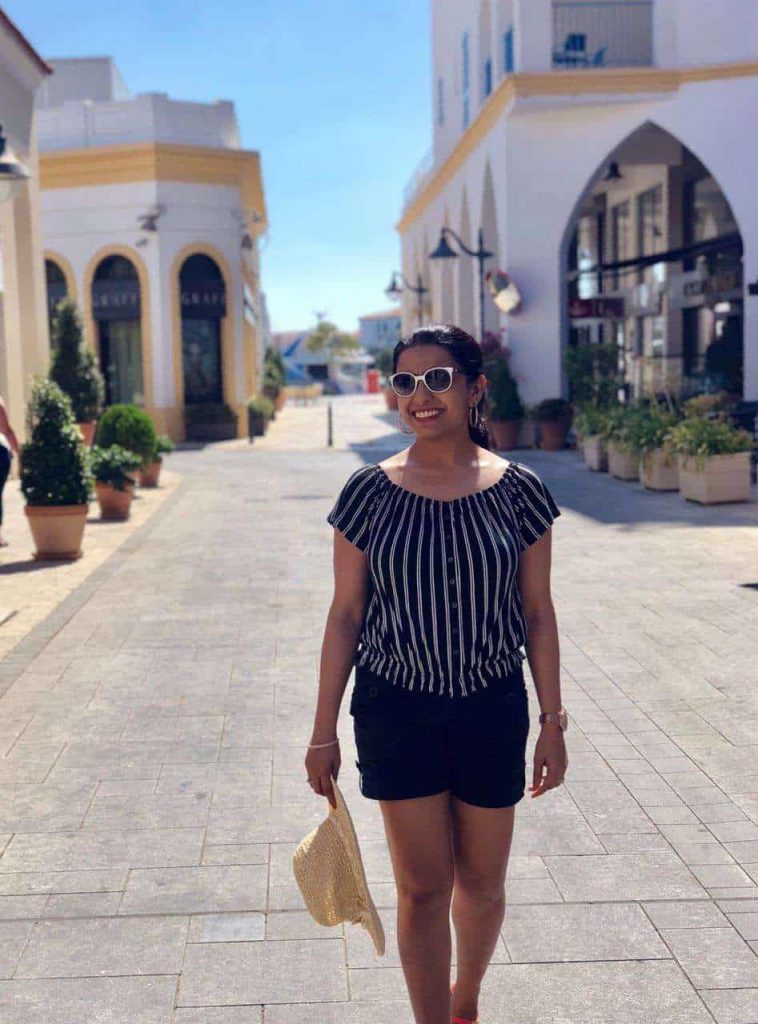 While driving down to Ayia Napa we stopped at Limassol for lunch and had the best meal of our trip in this restaurant which served authentic mouth-watering Cypriot cuisine at Kipriakon.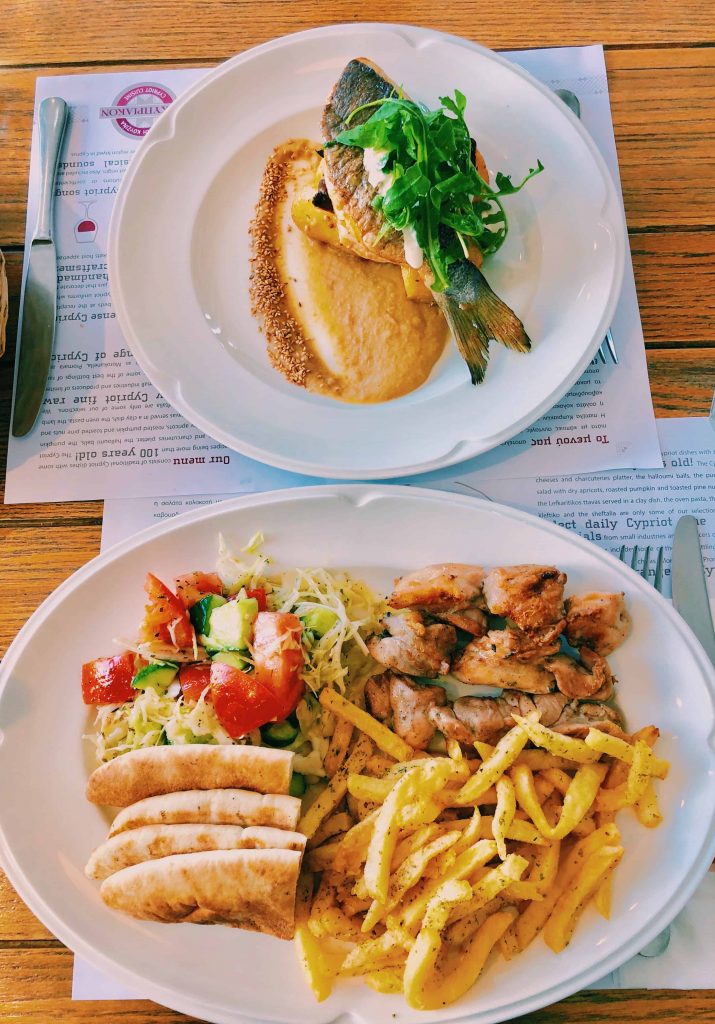 I highly recommend you'll to stop at Aphrodites rock for the great views of the dramatic coastline of Cyprus. This place was apparently the birthplace of Aphrodite(The god of fertility) and taking a dip in the sea here is supposed to make you fertile!So definitely give it a try.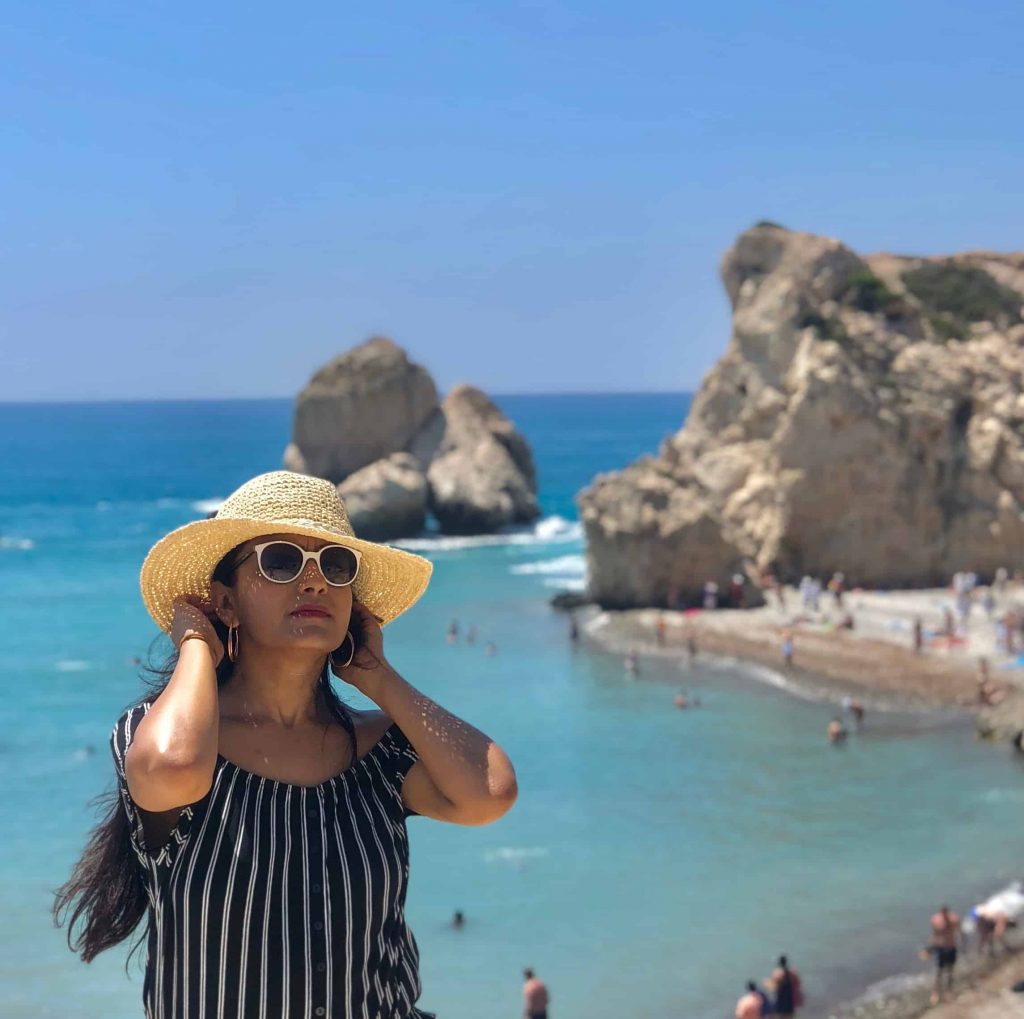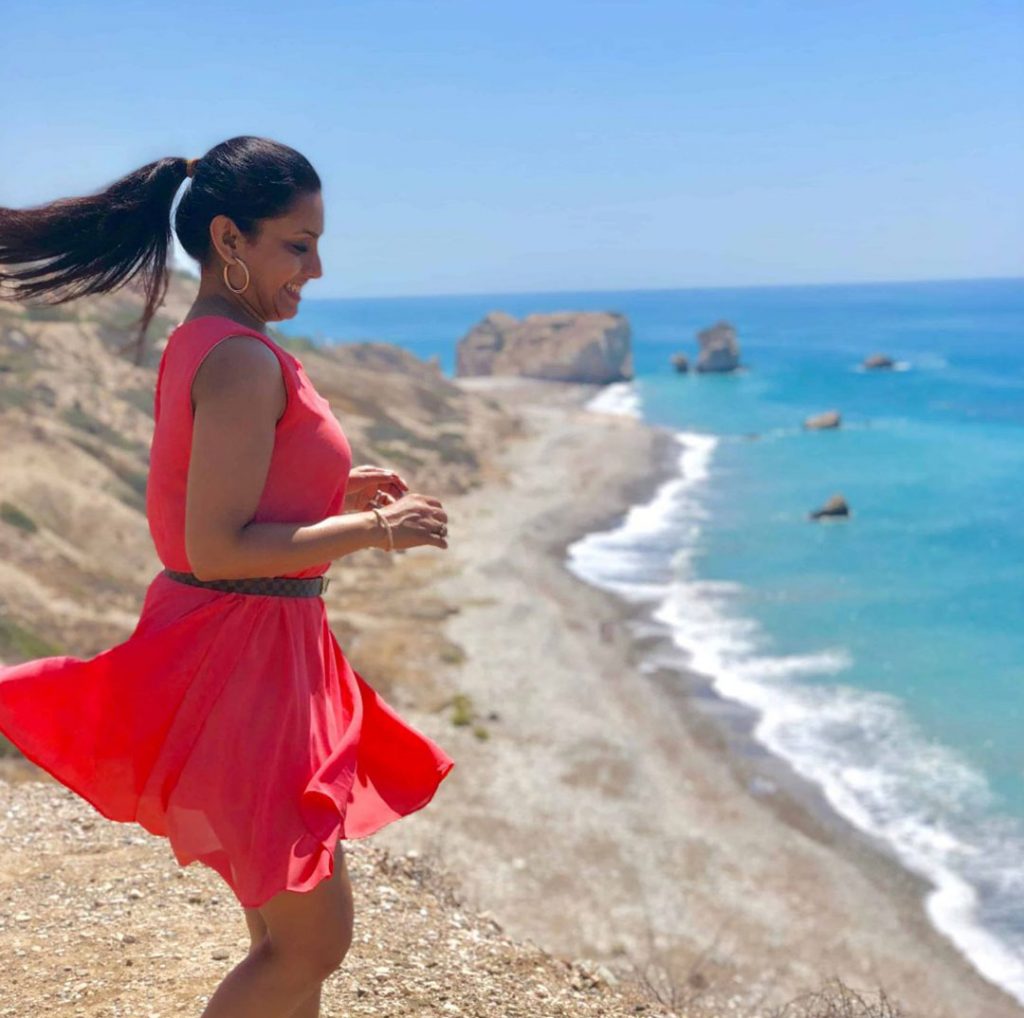 Once we reached Ayia Napa we parked ourselves at the hotel and next morning our beach hopping trip begun.
Cyprus has some amazing beaches – to name a beach you should not miss is Nissi Beach:
This beach is quite shallow and you can walk to a nearby island and jump from the cliffs into the sea
The foam party at Nissi beach bay bar is an absolute must do, people party like crazy here and you definitely don't want to miss it while you are there.
At night too, this city parties till 6am and some clubs you must visit are Senior Frogs, Encore, Caste Club & Red Square.
Konnos beach is also amazing to spend a day in and there is a café by the beach which serves really good burgers and fries and you definitely want to stop there for lunch.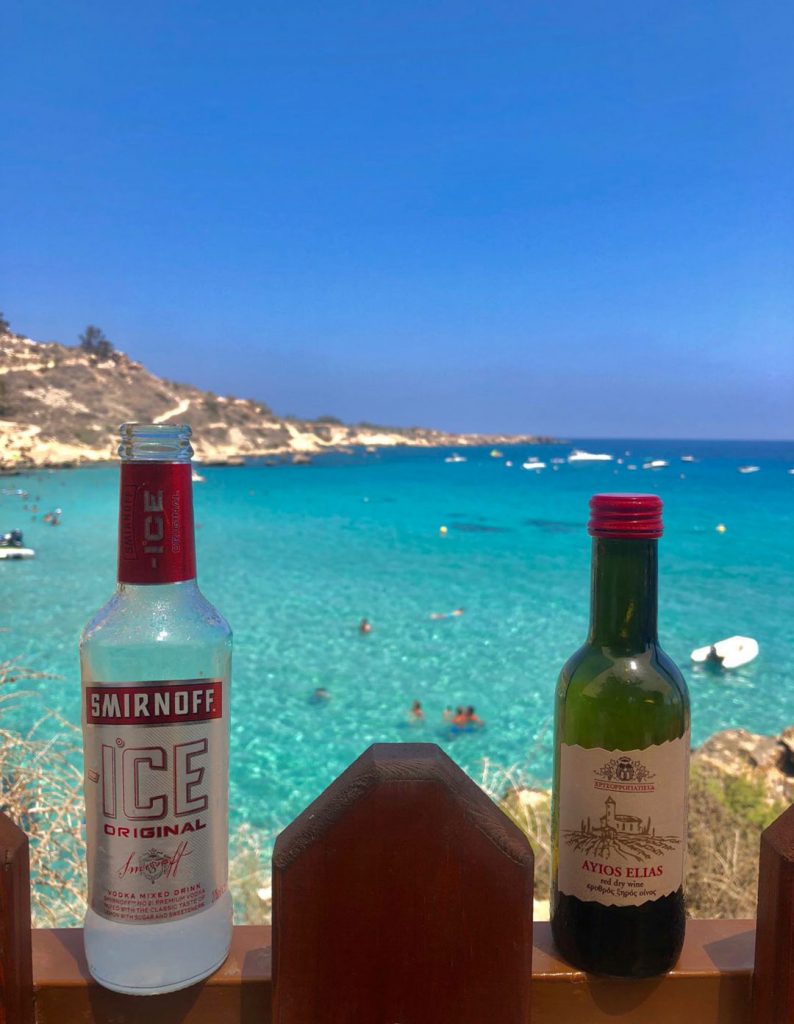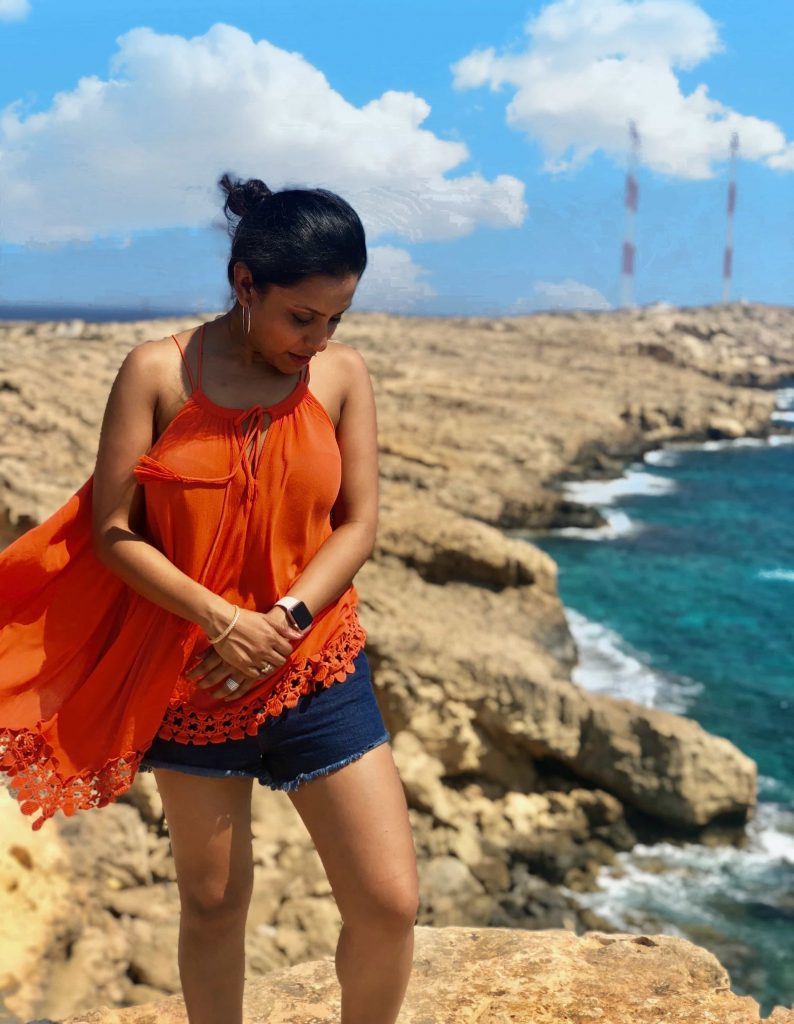 Some great restaurants to go to for delicious seafood are Vassos, Ocean Basket, Sage in Ayia Napa. We loved the food and the ambience here and highly recommend it.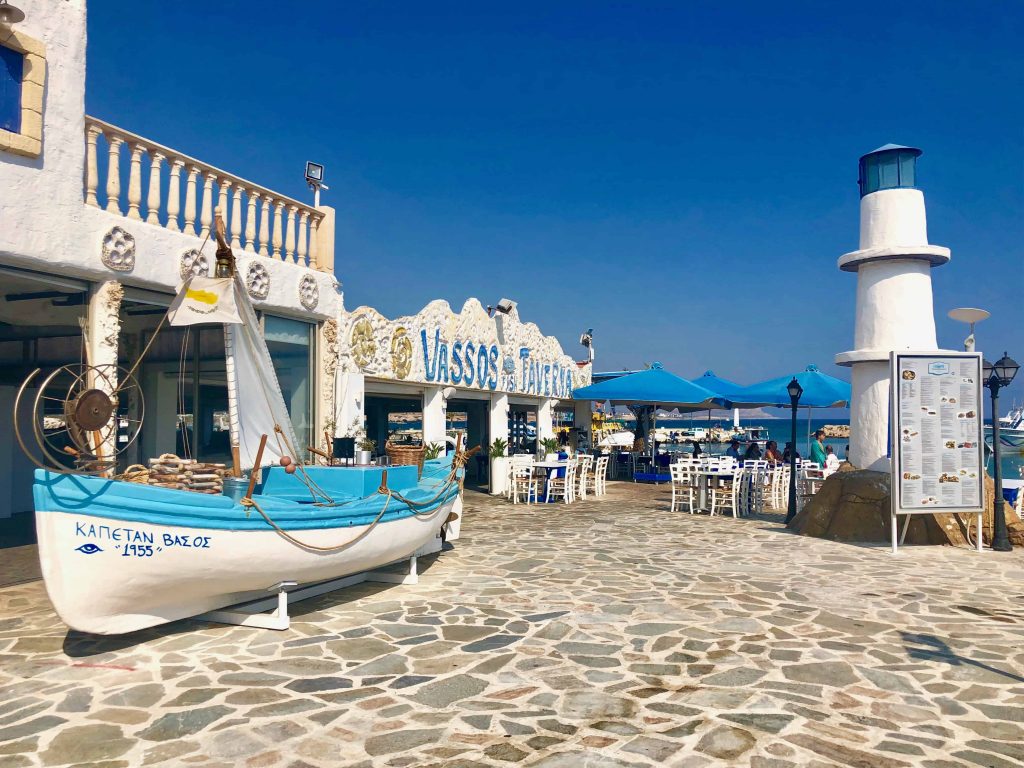 Cape Greko is one of the most beautiful places around Ayia Napa, the sea caves trail there is absolutely incredible.
You can drive to a spot where you can walk into these caves and take some amazing pictures. We went for a run one morning and landed up in one of these caves.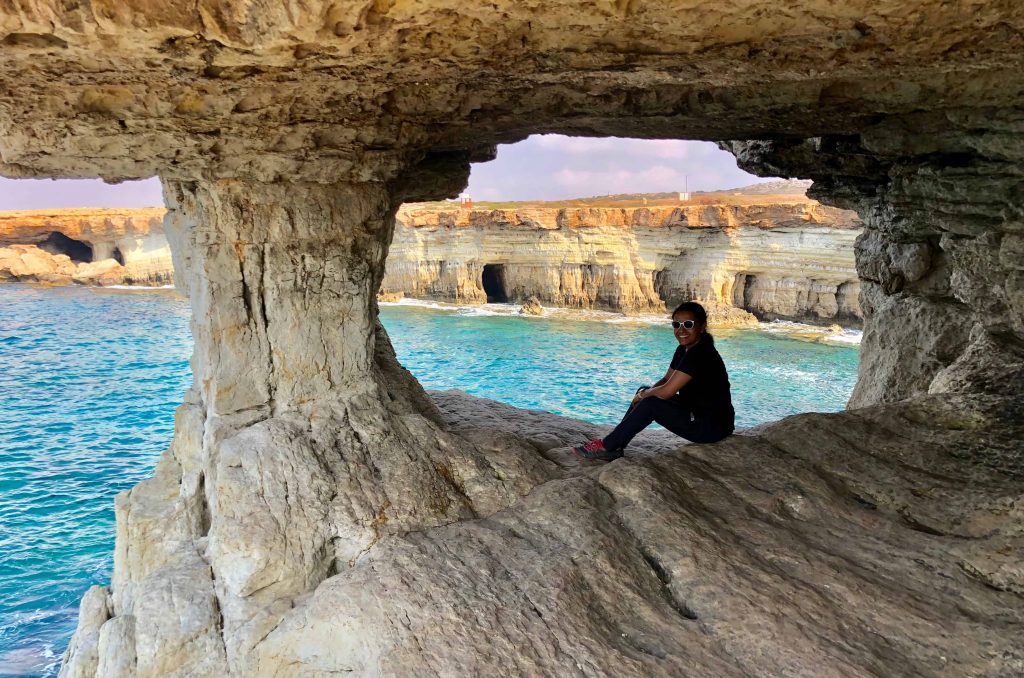 There is a spot here on a hilltop from where you can witness the most beautiful sunset in town. The drive to Blue Lagoon in Cape Greko is also a must do.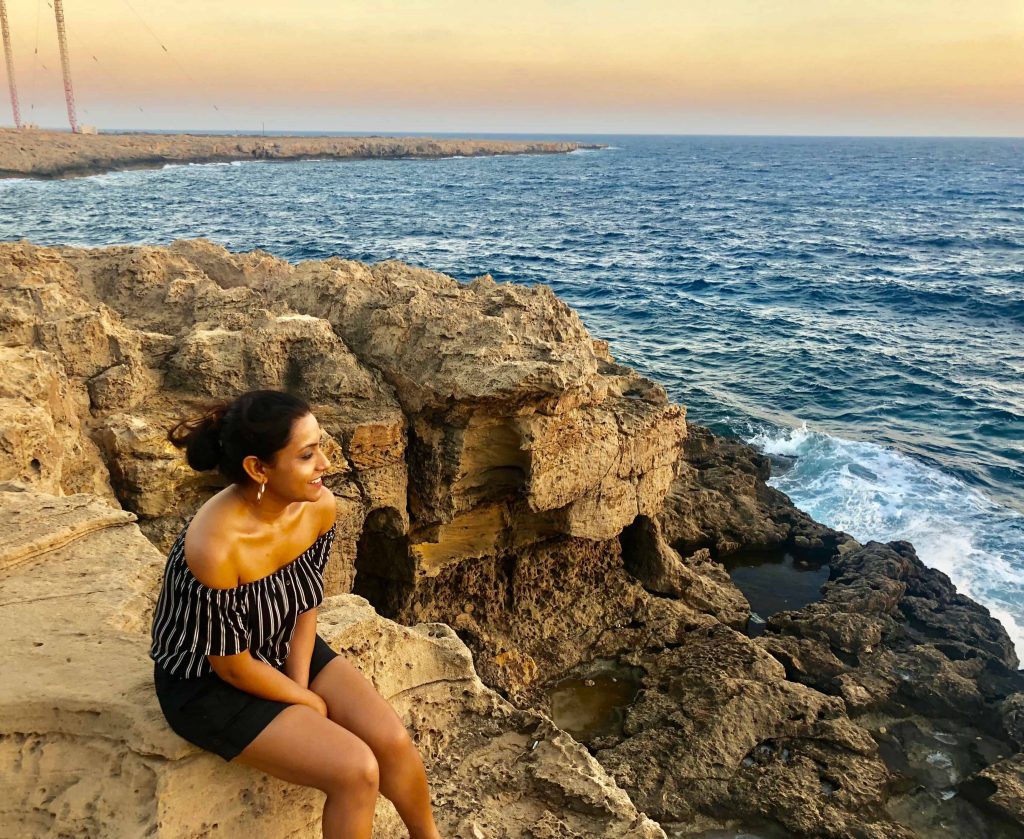 One of my favorite places was the Lovers bridge in Ayia Napa …legend has it that if you kiss your lover on this natural rock formation of a bridge and make a wish..it comes true. So definitely try it.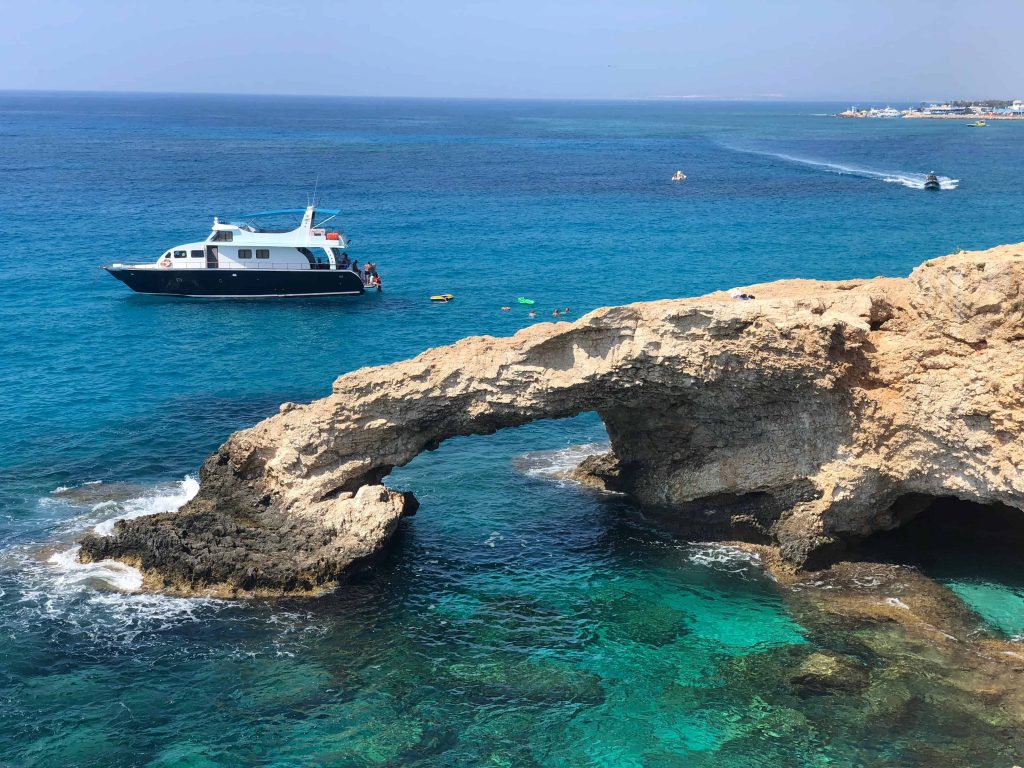 Last but not the least..you must try scuba diving in the Mediterranean at Green Bay. It was absolutely awesome to go diving in the Mediterranean where we landed up at a site which had lot of Greek statues on the sea bed including the friendly sea horse & the handsome man.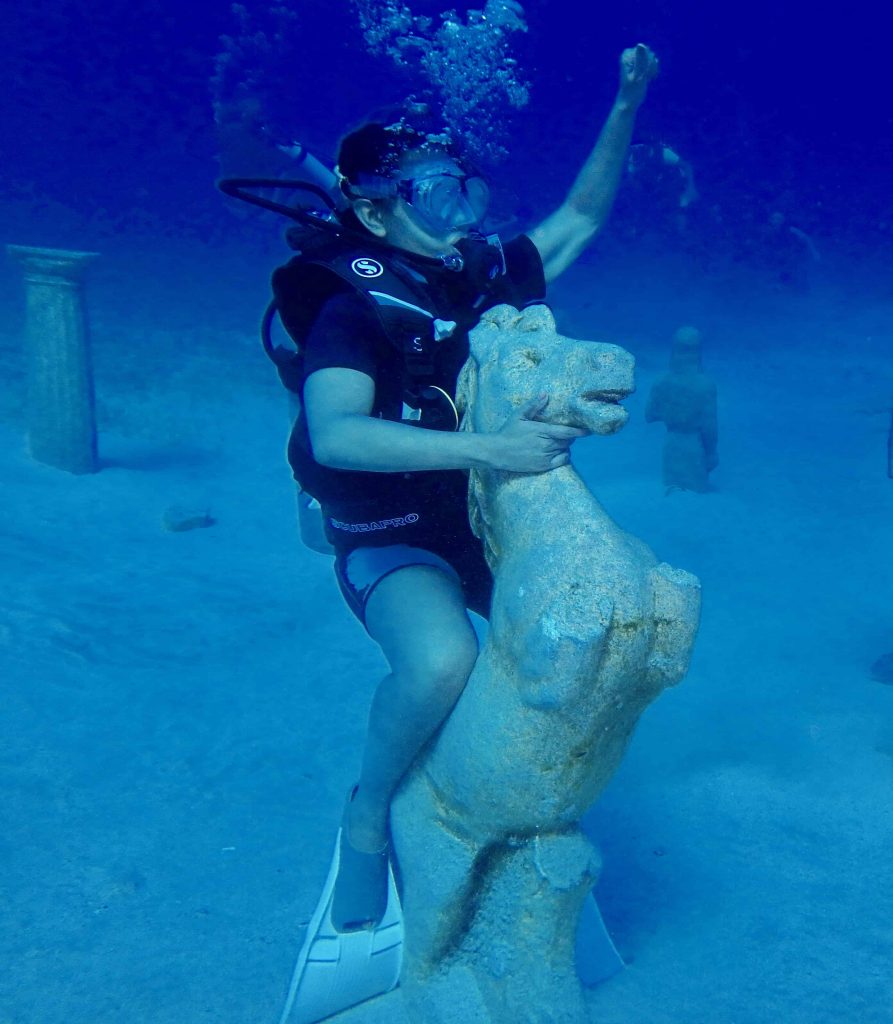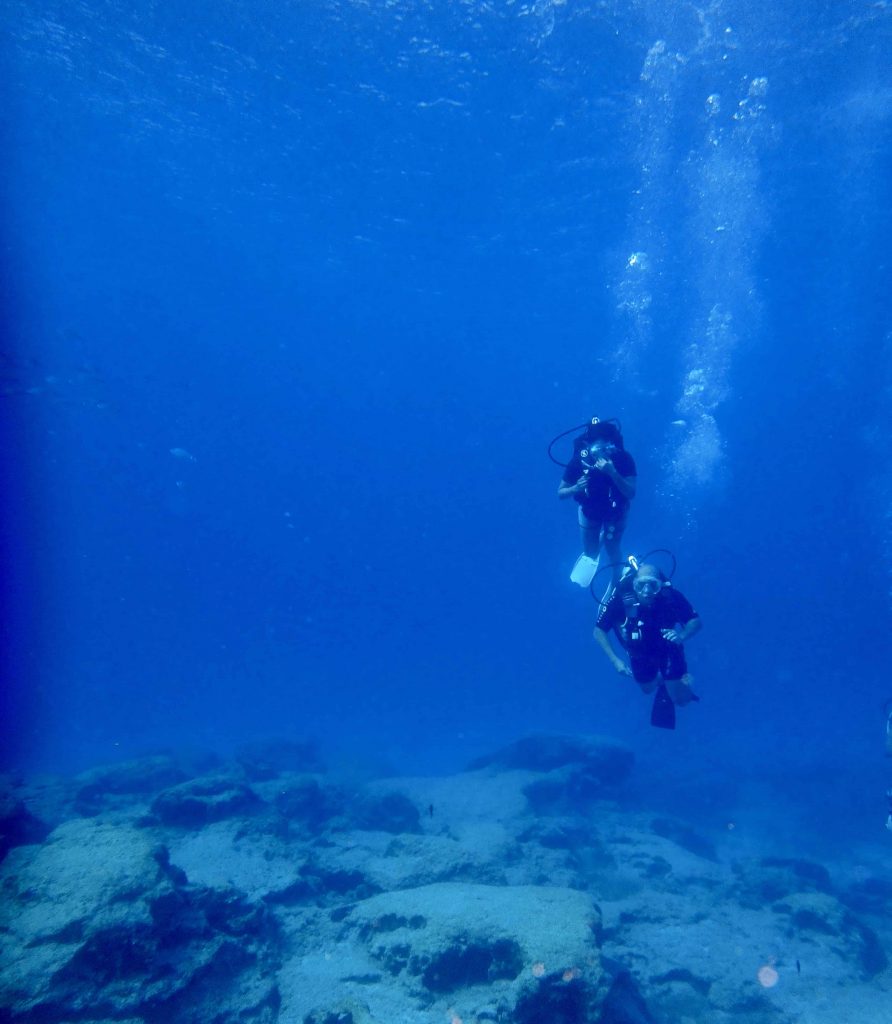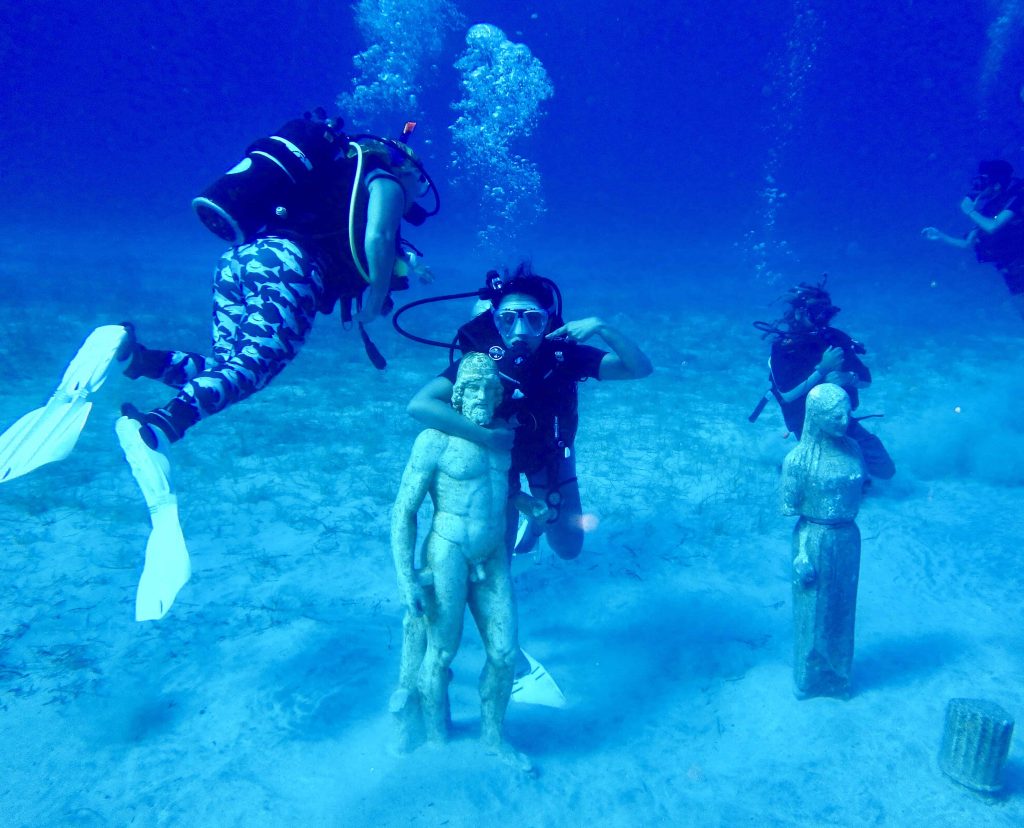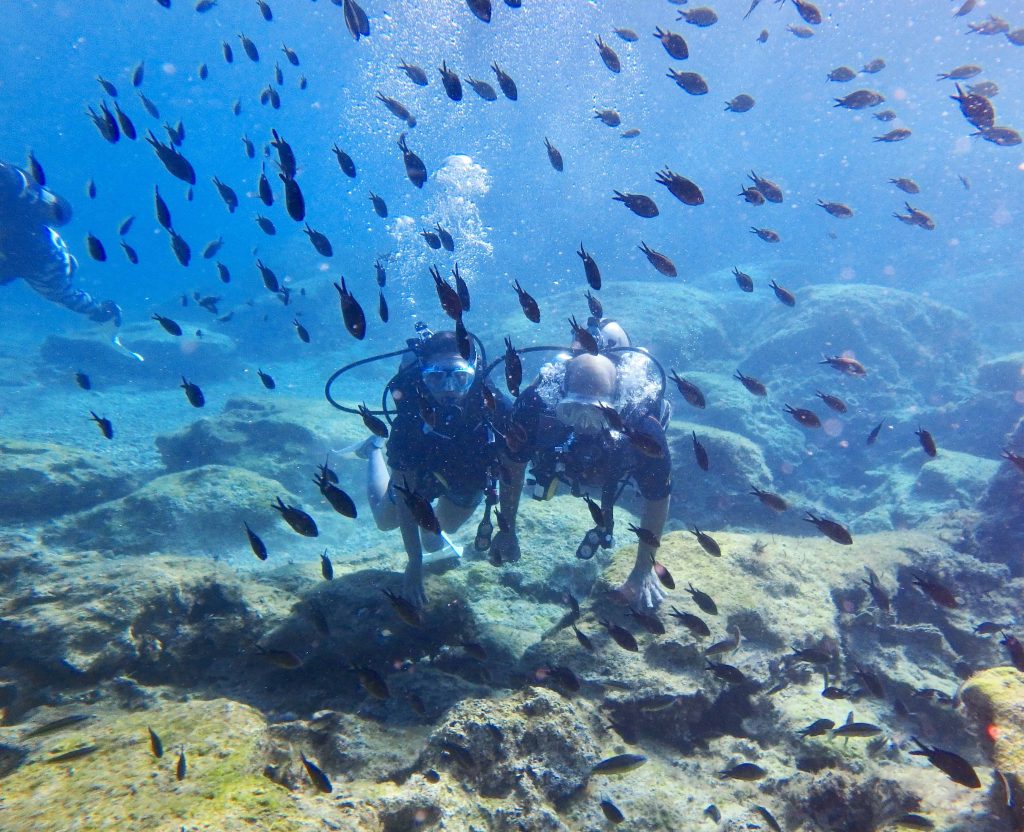 I really recommend everyone to visit this place at least once, it was an amazing experience for me and I can assure you it will be even better for you!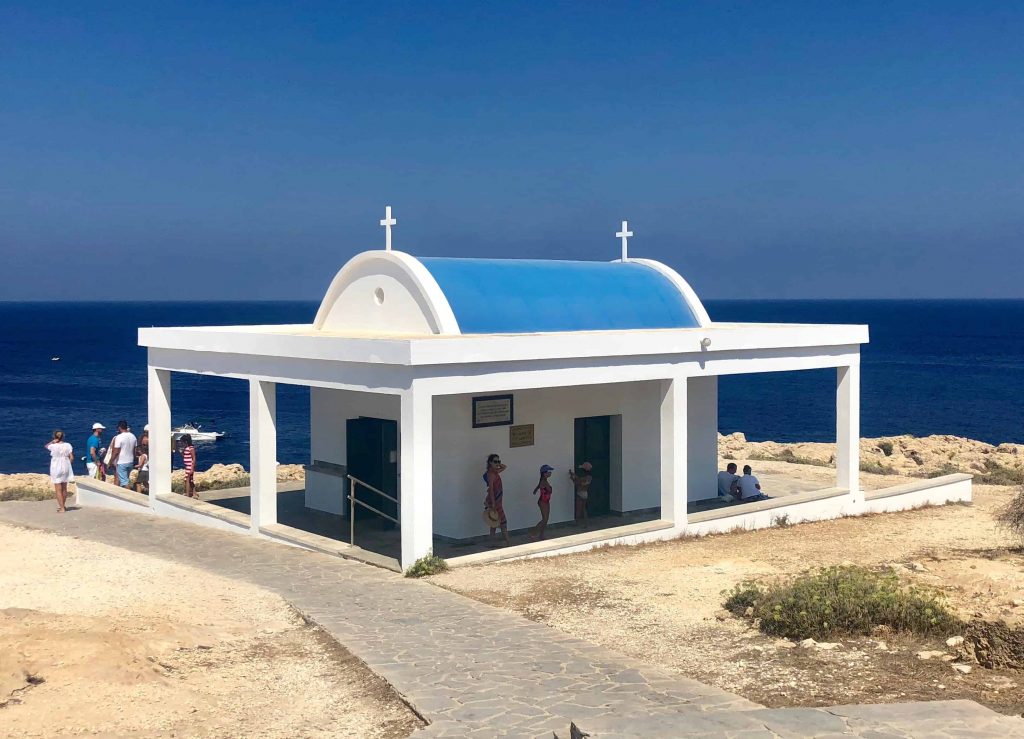 Planning a trip to Cyprus?
Do feel free to write to me at [email protected].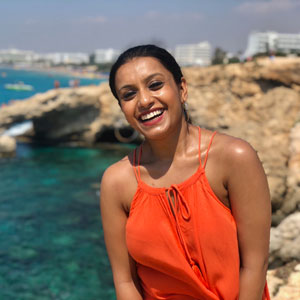 Hey there travel bugs! Glad you made it to my blog. The journey is going to be worth it—I promise.
I am a fearless, unguarded and fun loving traveller. The word 'cannot' doesn't often appear in my life's dictionary. I was bitten by the travel bug a long, long time ago and it has taken me to more than 70 countries and countless destinations ever since. A born networker—I have met and made a gazillion friends across the world and the experiences so far, has more often than not, left me speechless. The more I travel, the more I realise that how much there is left to travel.
So hop on and be a part of my explorations and adventure tales right here on Travel Chatter.
Subscribe to my Newsletter