A Monsoon Getaway to the Greens – Le Meridien, Mahabaleshwar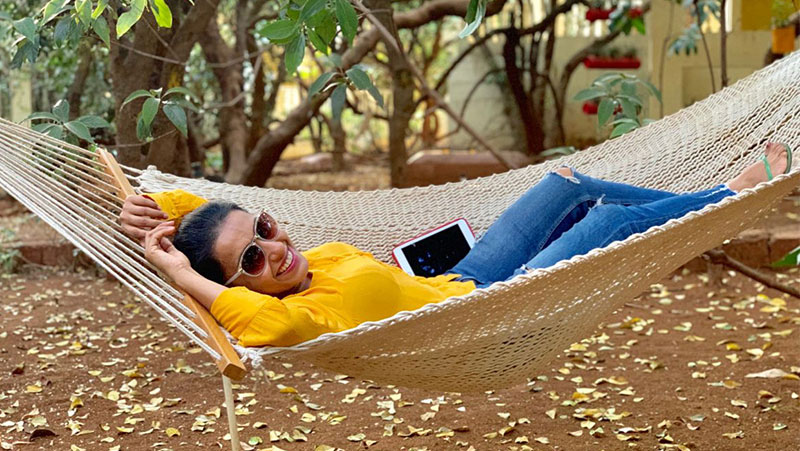 Keen on a fabulous, quiet and an exotic weekend getaway, not so far away from this hustling city? Look no farther than Le Meridien at Mahabaleshwar (located 19 kilometres before Panchgani) where I, along with my family, spent a fabulous weekend! Although this was my second time staying at this Mahabaleshwar resort, I loved every bit of it all over again. After a dreary day full of winding roads and traffic, the peacefulness in the resort was rather rewarding. Set right in the middle of a forest the resort is simply a haven to destress yourself. Built over thousands of acres, the resort took almost 10 years for completion. It has everything that one can need over a laid back weekend! Their hospitality was impeccable to say the least – literally nothing was left unturned to make their guests smile.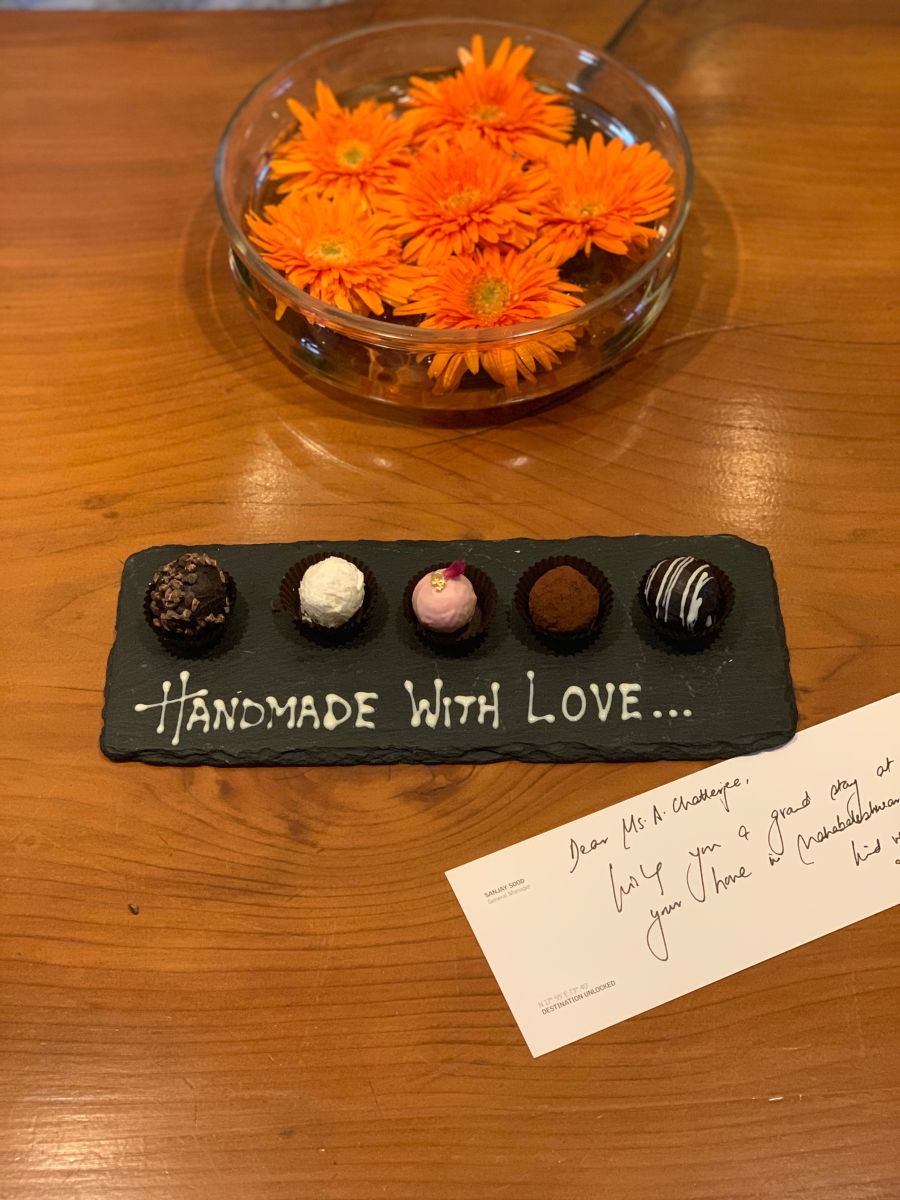 This was waiting for me in my room
Whether it was arranging for special dietary intakes, setting up in-room dining for my family or packing a take-away breakfast at 4am so we wouldn't be hungry on the drive back. We were pampered to the core.
We were accommodated in the Sanctuary Suite which happens to be one of the best suites they have on the estate and rightly so. The view from the balcony was breathtaking – the view from atop seemed as if we lay over a lush green, leafy carpet. It was green as far as we could gaze. And luckily the moon shone to the fullest that weekend and there couldn't have been a better view of a glistening forest bathed in moonlight. And to add to it, the Mahabaleshwar weather gods were moderately kind – as the evenings were very pleasant. Travel Chatter absolutely and highly recommends this villa (The Sanctuary Suite) for your next vacation. And for honeymooners, I have to say that this can count as one of the most romantic hotels you can find around Mumbai.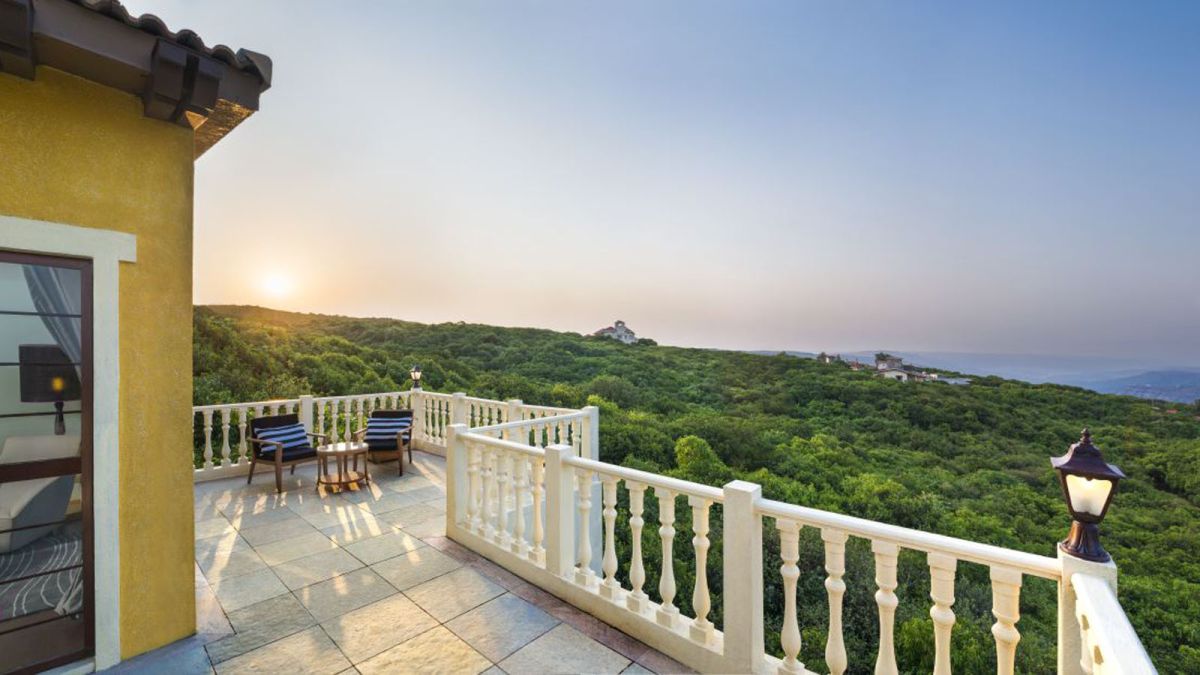 The green carpet from the Sanctuary Suite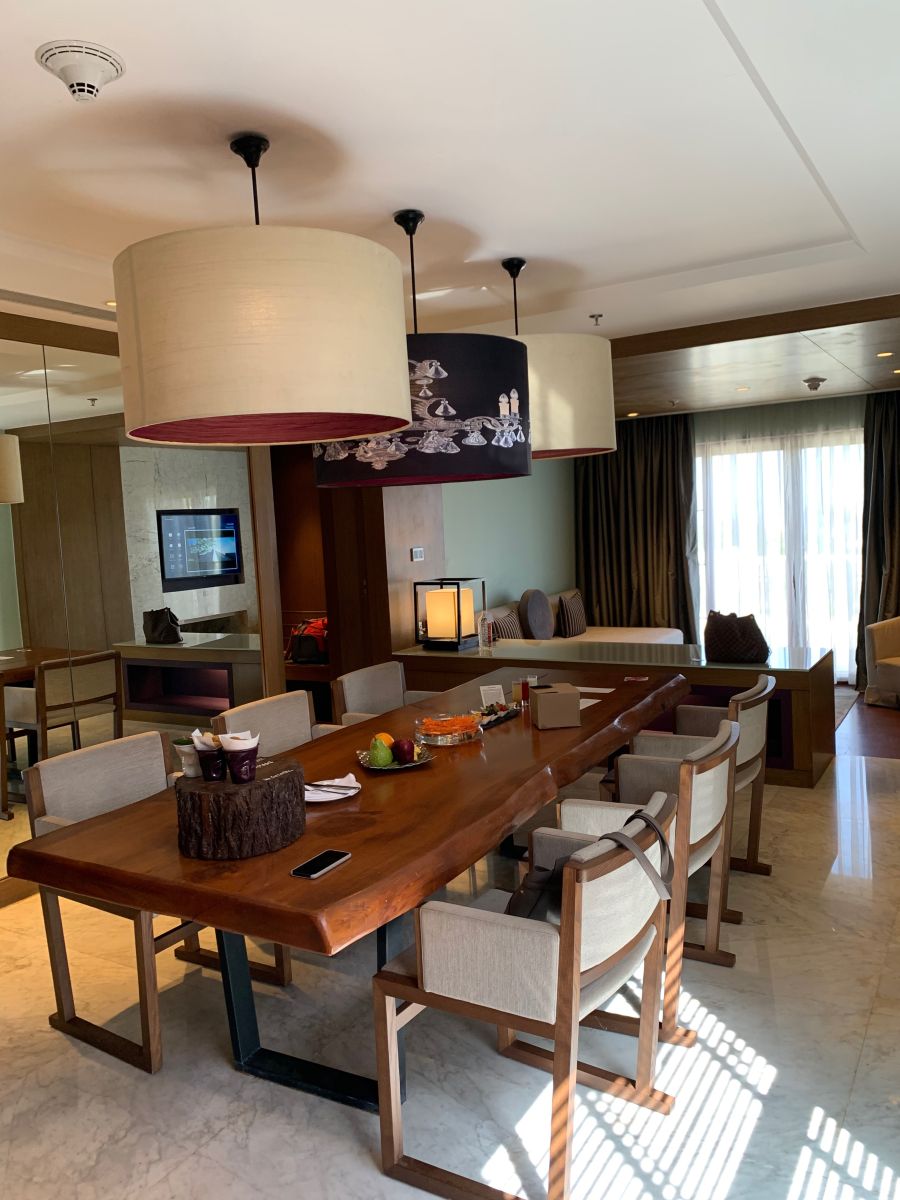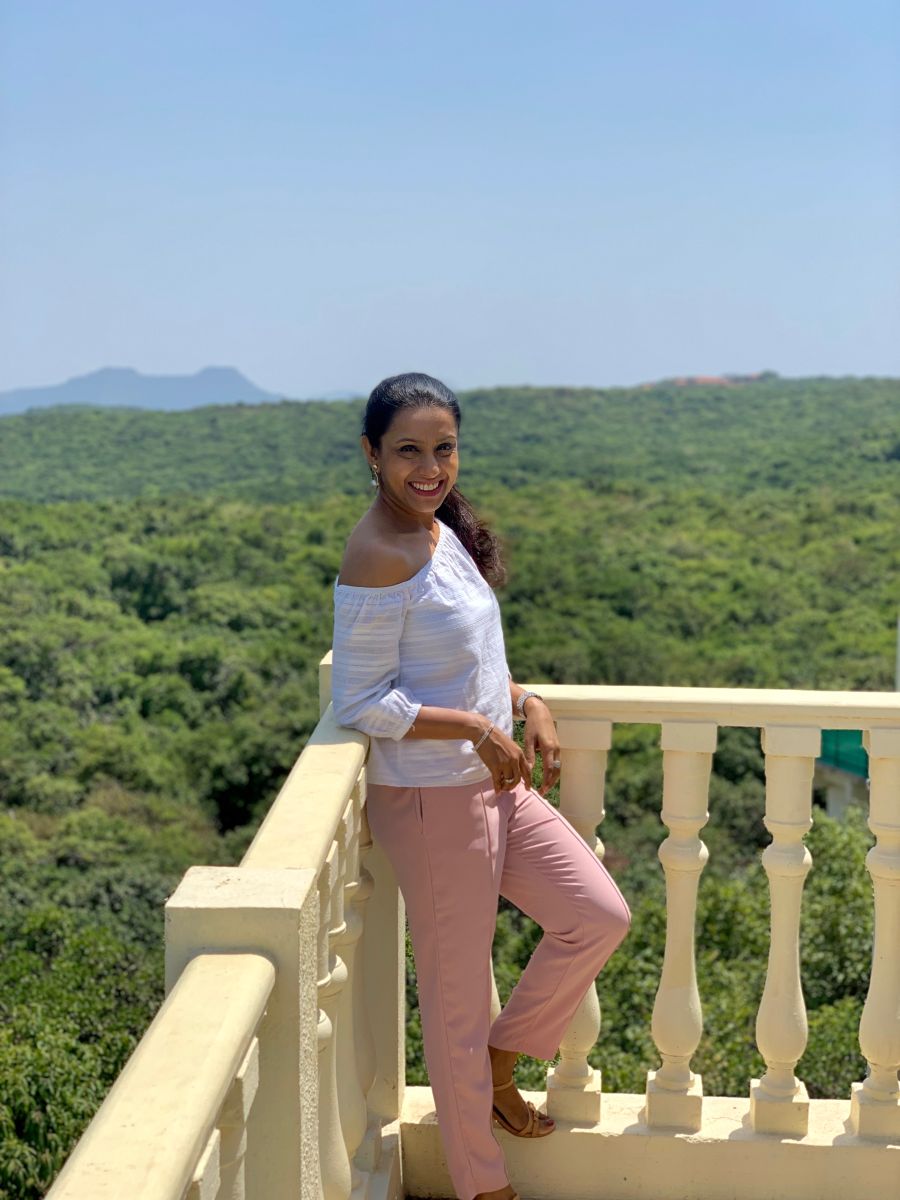 Taking in the spectacular view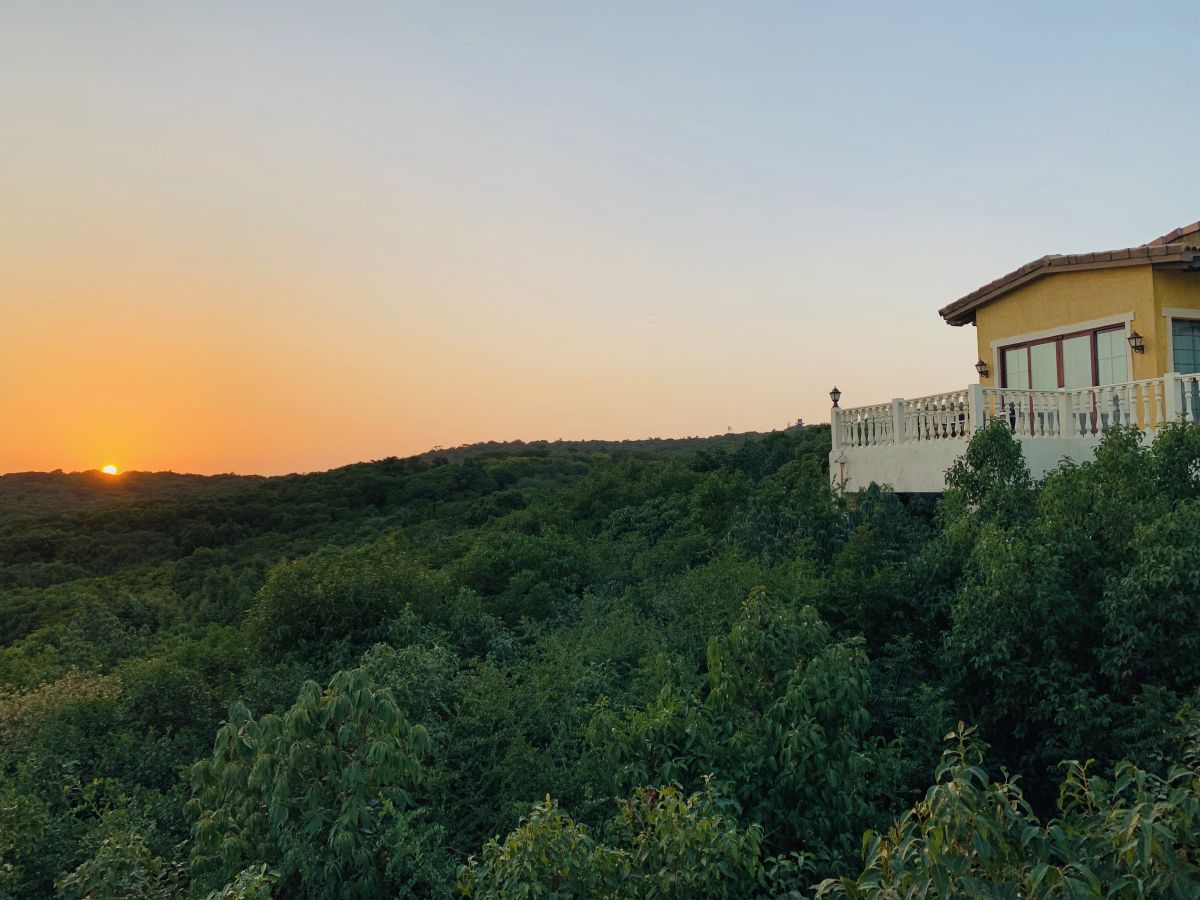 What are weekend getaways without a bit of gluttony? And how couldn't it? With the lavish spread they had laid out every morning, noon and night will keep your dietary restrictions at bay for sure! You name it and they had it, at The Latest Recipe.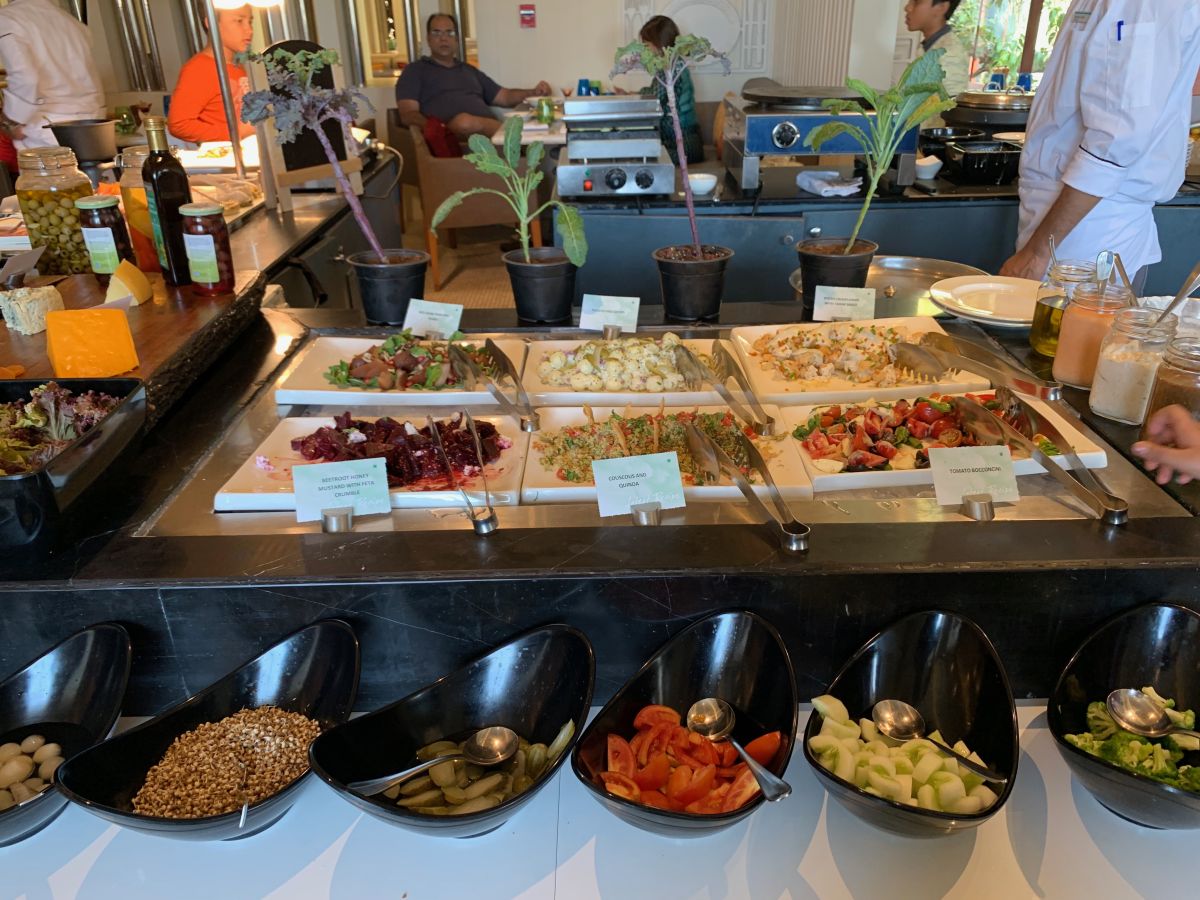 Thats where they fed you almost all day – it was literally a feast. You will easily spend the first 15 minutes just hovering over to decide where to start. ALERT! The dessert spread specially needs a mention – if you have a sweet tooth, you will not be able to resist. However, Travel Chatter highly recommends the Luchi and Chholaar daal (a quintessential Bengali meal) for breakfast & the yummy Appams with lamd stew (a mouth watering delicacies from Kerala, although some may debate, it originated in Srilanka) for lunch – these two were my personal favourites from the gigantic spread.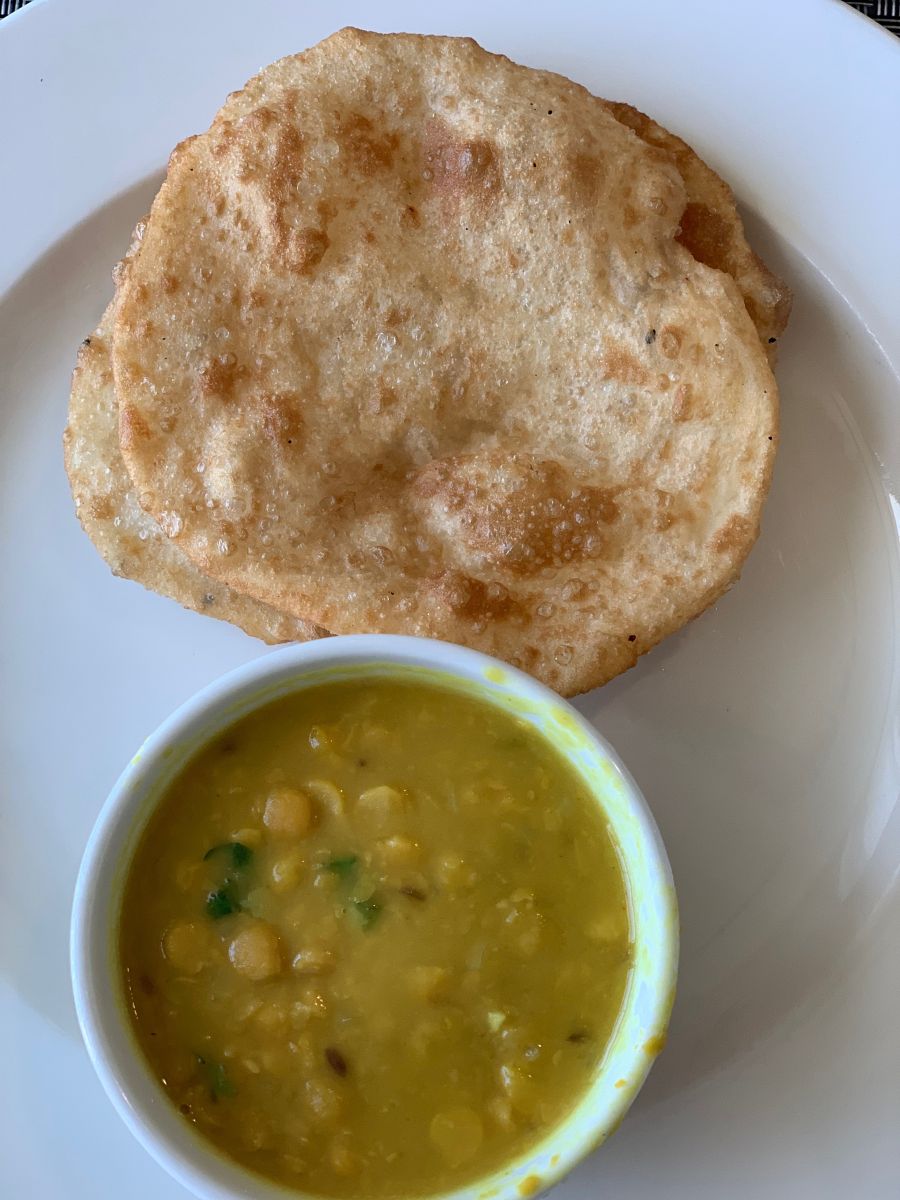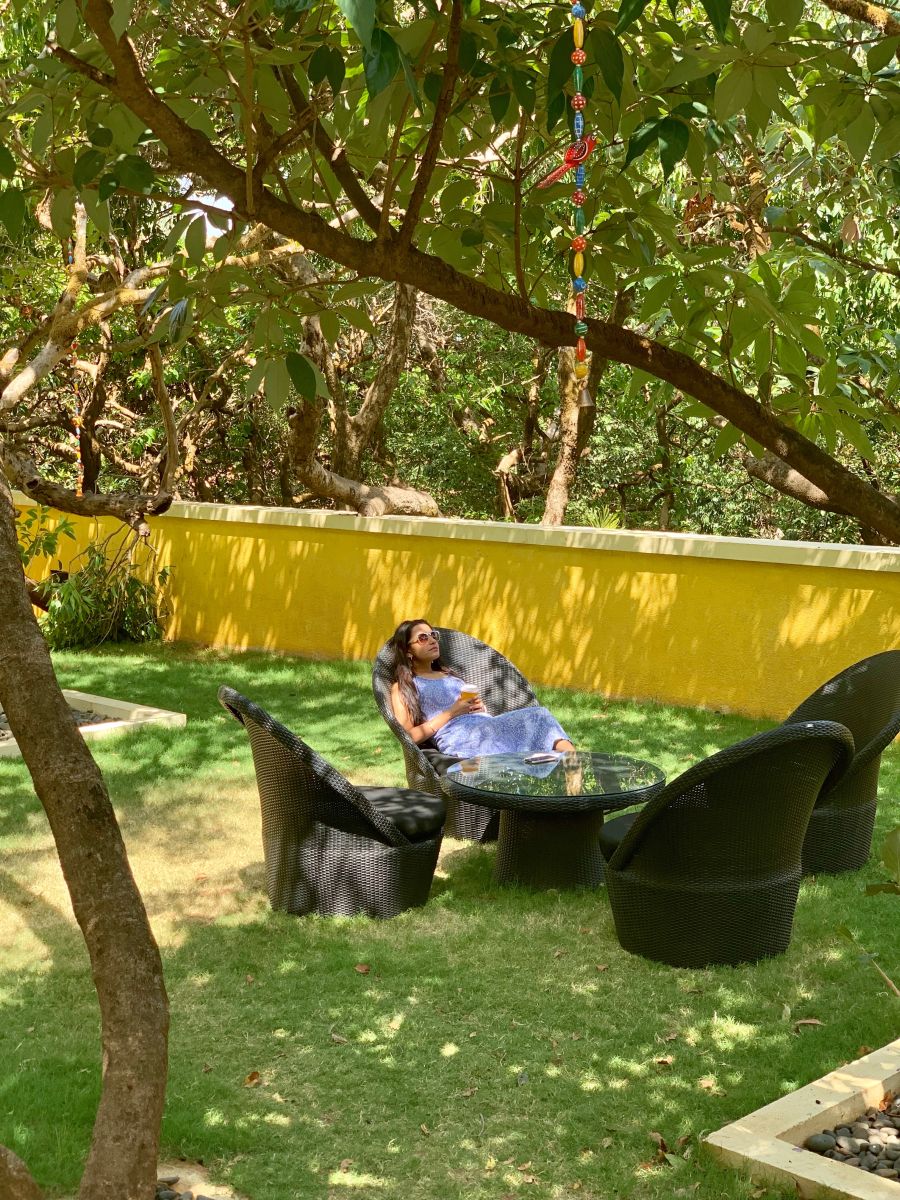 Sunbathing after a Sumptuous Breakfast
And for any special arrangements, the resort seemed usually happy to go out of their way to please. Chef Kiran Suvarna is the one man who might be able to make sure you get what your taste buds desire apart from being in charge of the spread and is always around to entertain you with his culinary anecdotes from around the world.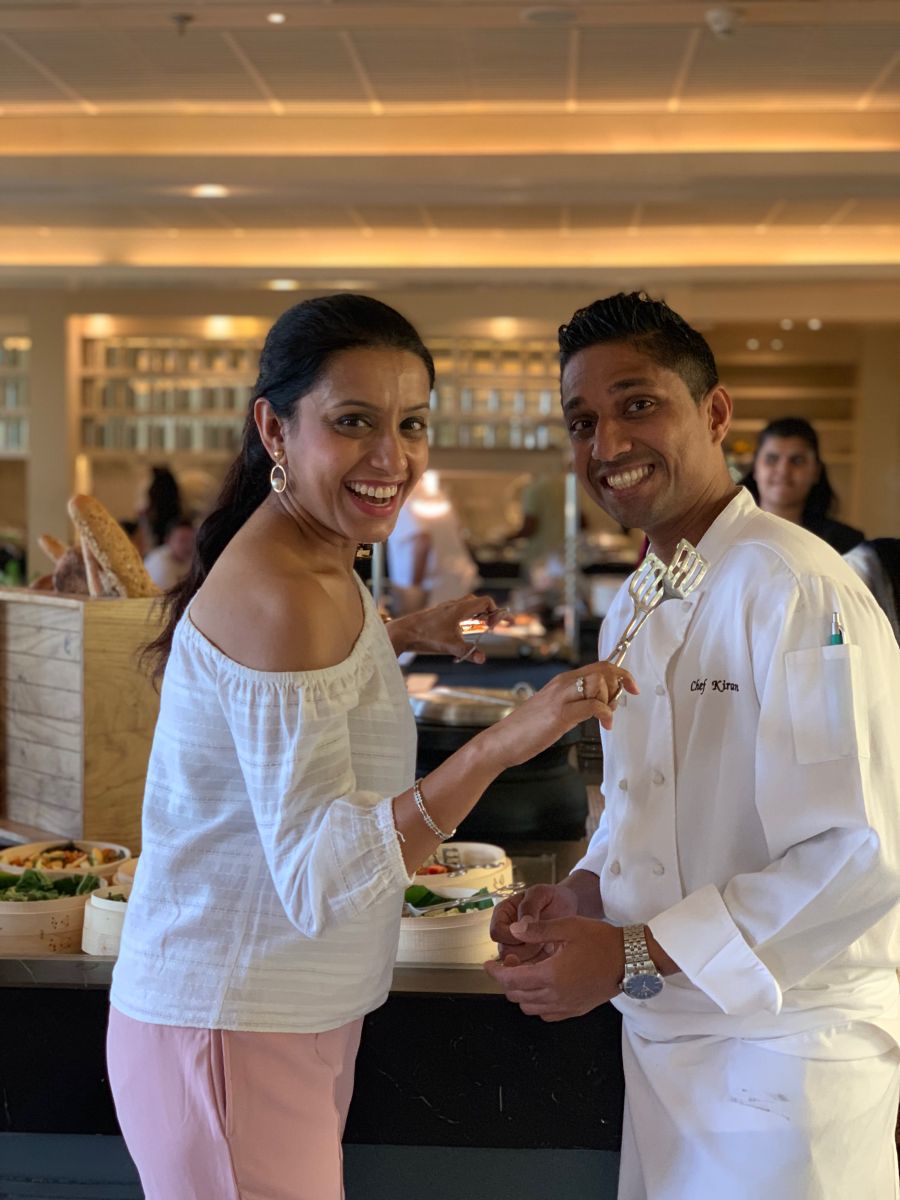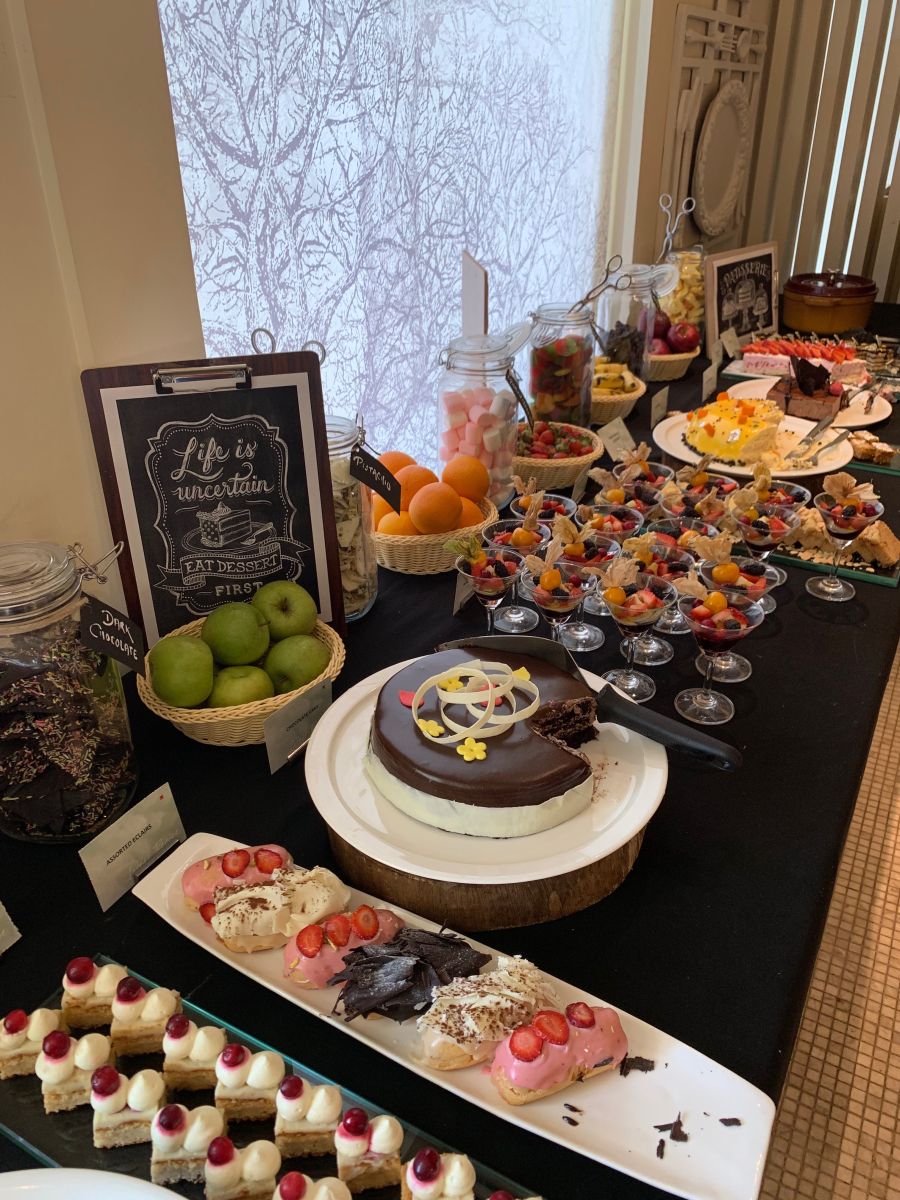 On our checking-in, to our surprise, we were extended an invitation to a cocktail party at the Longitude bar the same evening which we were happy to accept. On arrival, we were greeted with some 'oh-so-refreshing' Sangrias, choices of wines, and other liquors. The extremely hospitable bartenders made it quite an evening for us as we did not only stop at wine but got them to show us some of their 'mixing' magic! Try them out!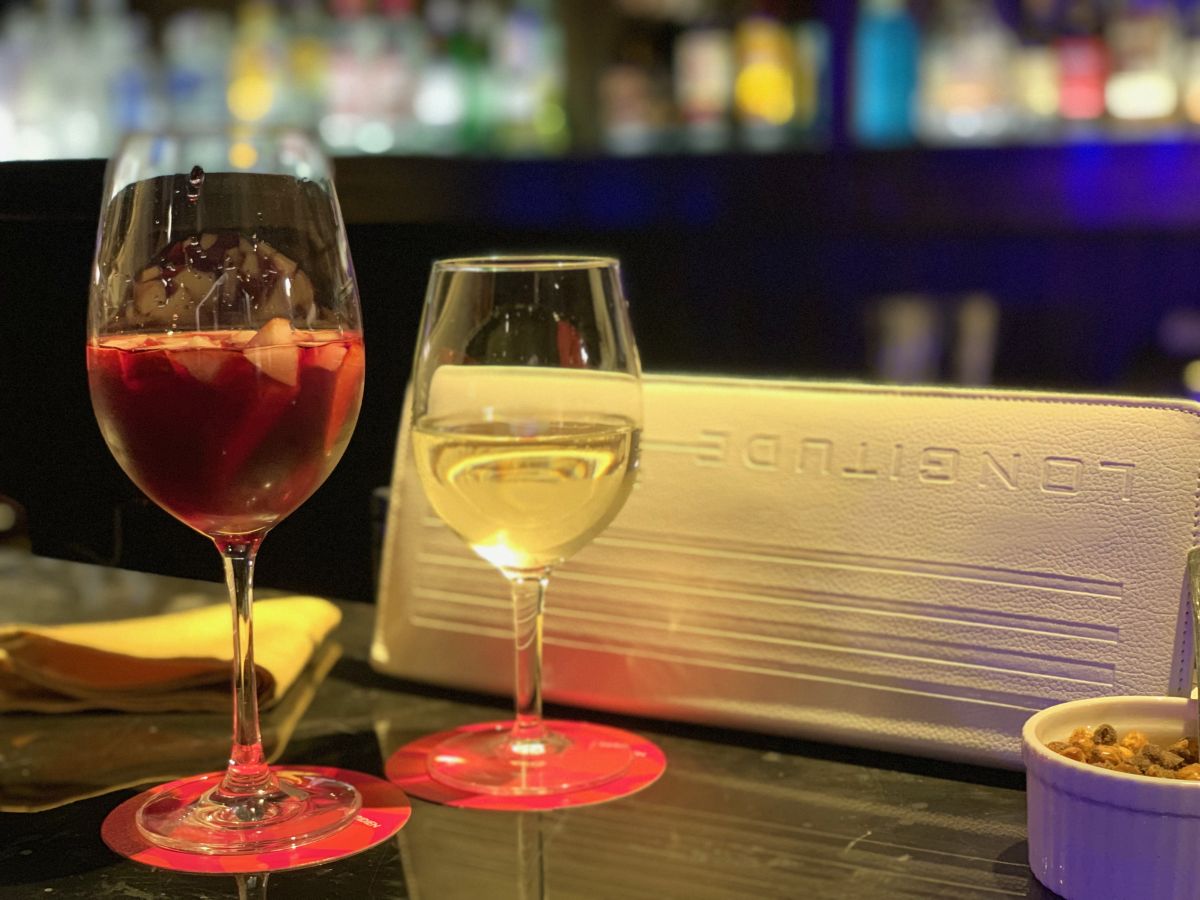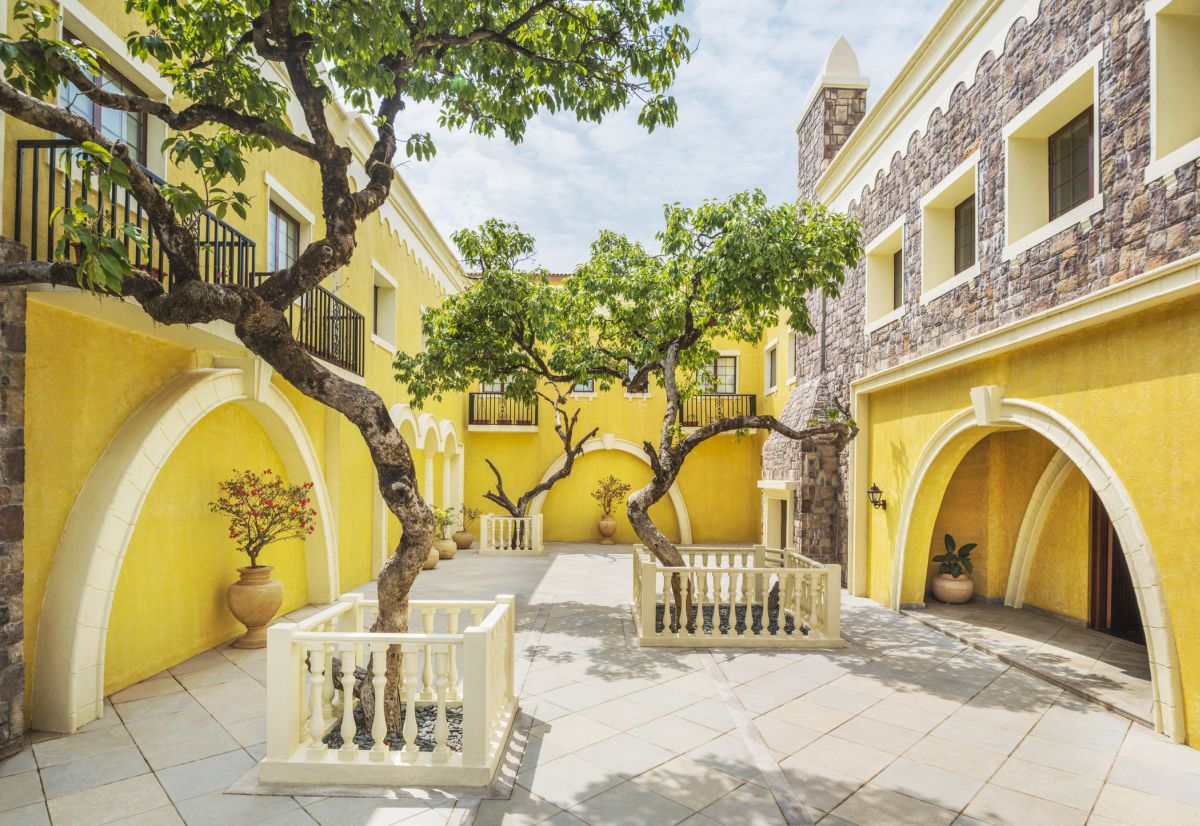 All the foodstuff aside, the resort arranged for a fabulous trek into the forest for us. It's about 3 km drive from the resort where the vehicle drops you along with your guide. At the trek we came across a magnificent view of the valley at a point known as Helen's Point. It's worth every step of that trek – which to say was fairly an easy one and I will highly recommend it. The hammocks which are spread across the resort got the better of us that afternoon and the lazy us, almost decided to skip the trek. Glad we ultimately made it. The Western Ghats truly encapsulates you at Helen's Point. This is one of the better Mahabaleshwar points that I have been to. There are many which are often hyped but this one is worth mentioning. Don't miss it – you will thank me later as you burn those calories from the delectable spread.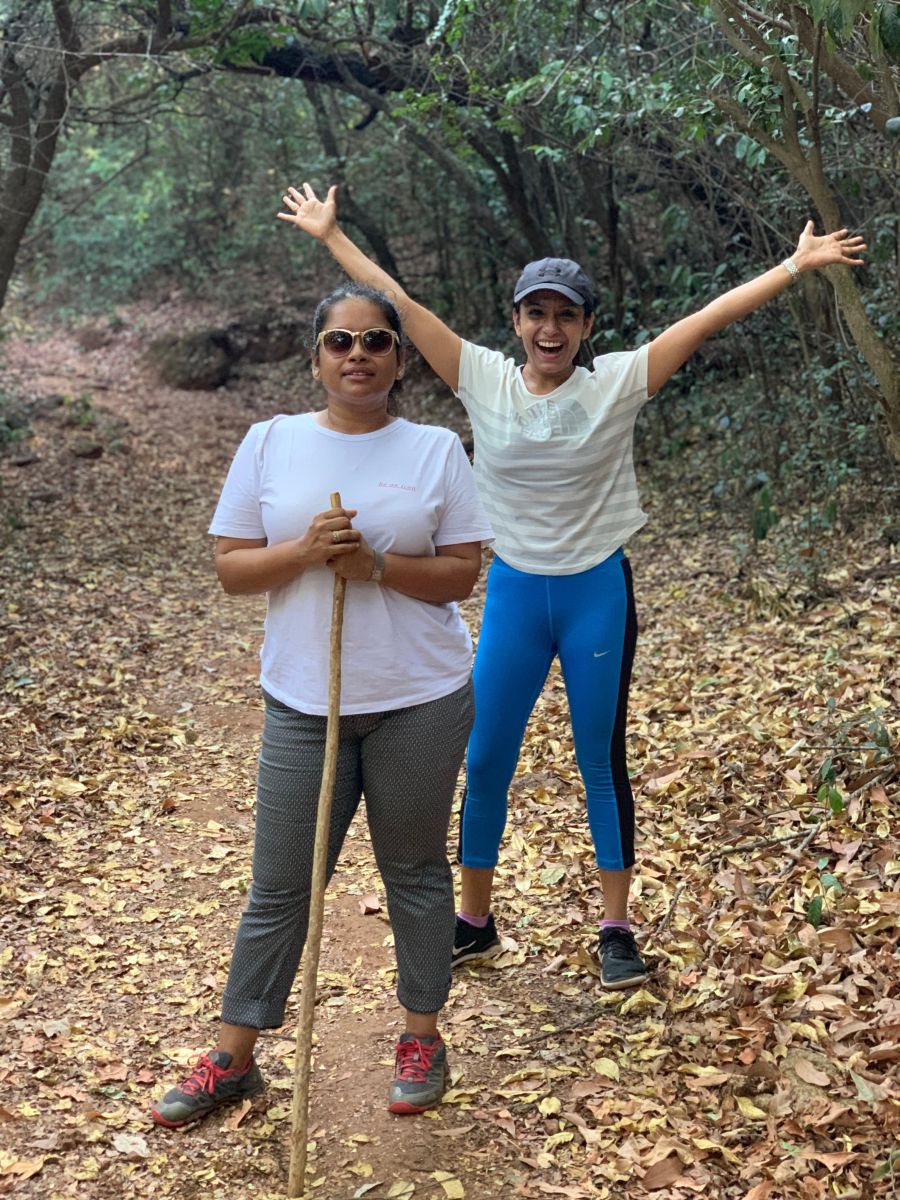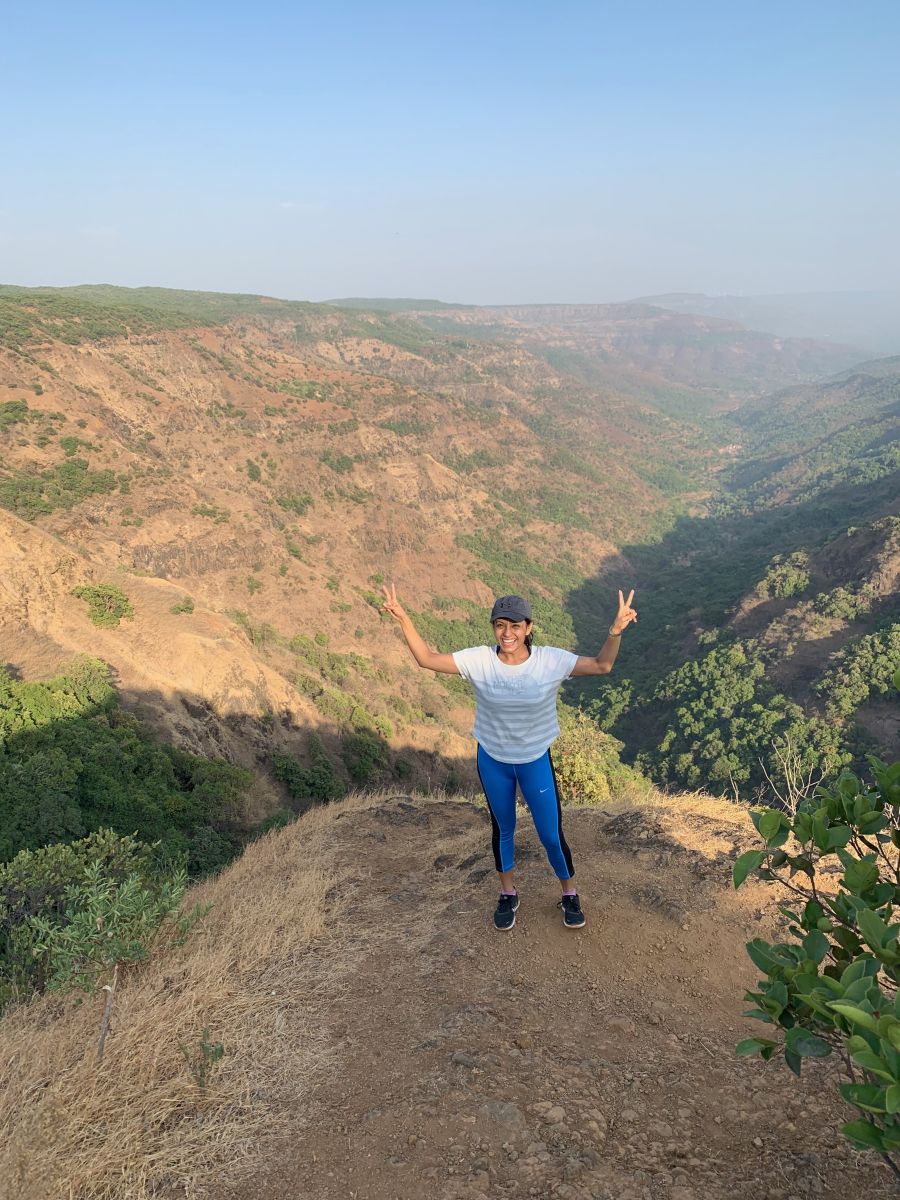 One of the nights over the weekend, the resort had set up a large screen wherein you could watch a movie under the starlit sky, lying on a hammock – I mean how often do you get to do that? Worth a mention that the weather played along – it was wonderful. The Longitude bar was right along the lawn and you could always hop over to catch on a few sips.
Last but not the least, I mustn't forget to mention their infinity swimming pool; which is heated so you can dip in at any time of the day or night. Watching the sun go down while in the pool over the valley is another experience that you simply cannot afford to miss. Sunset or sunrise, the view of the valley from the pool itself is quite enthralling. We didn't want to get out of that pool especially when we had ensured to wake up at 7am just so we could have the pool all to ourselves! We spent a good 4 hours in it!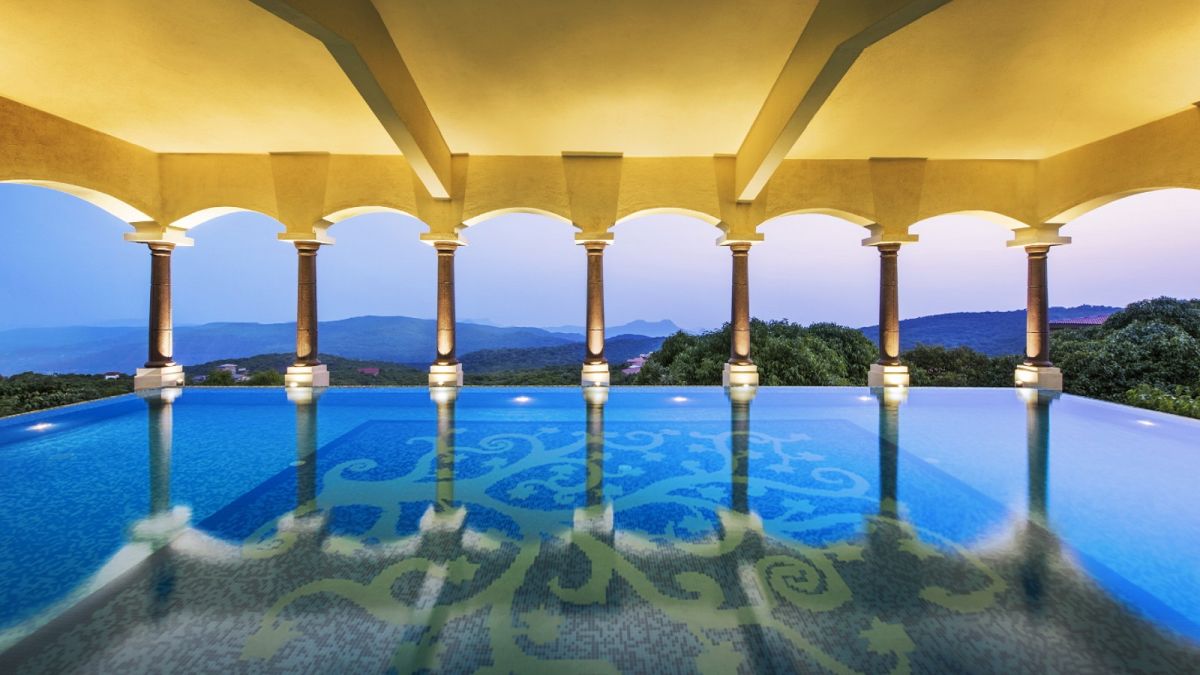 The USP of the Resort – This Infinity Pool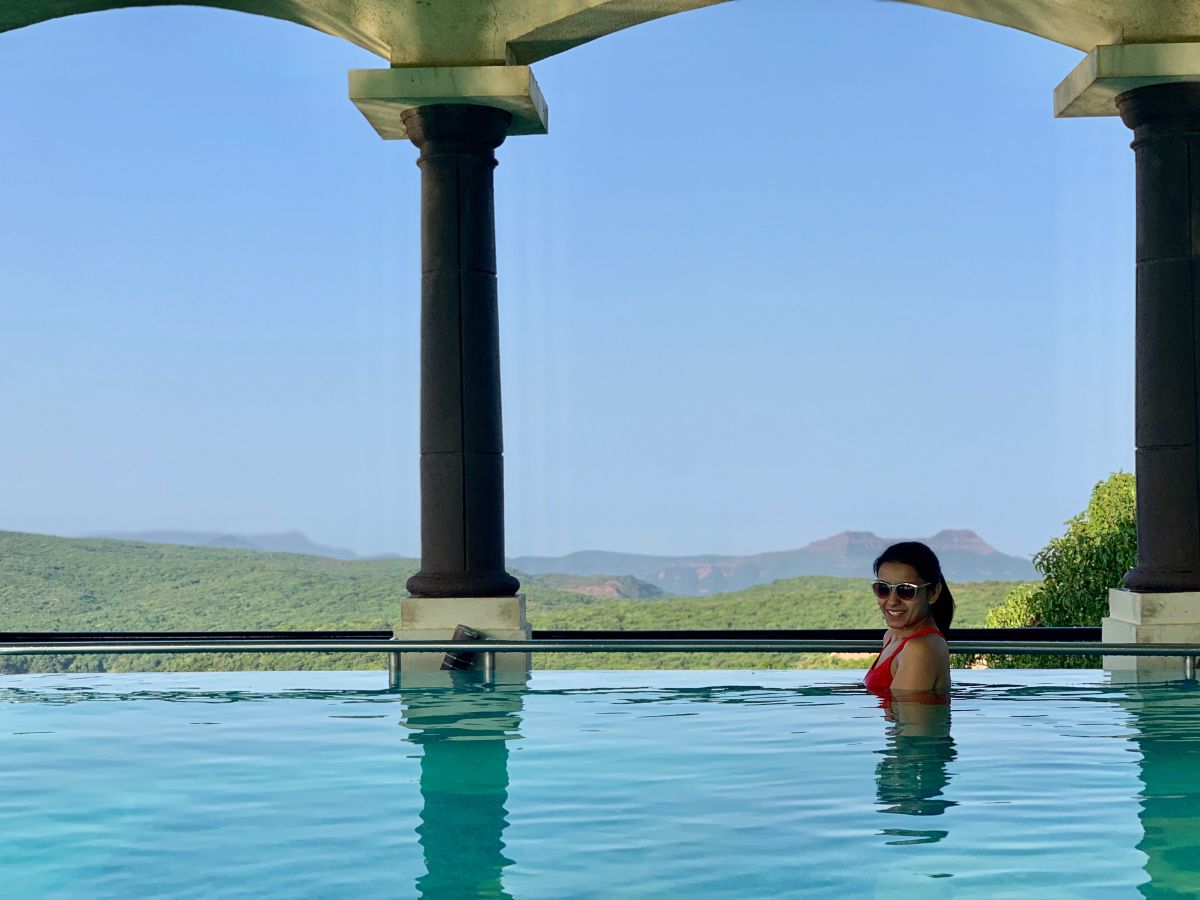 How I loved this heated pool!
To conclude, I have to say that the stay was perfect, and I can't wait to go back again! It was the smile on every face of the staff, their cordial attitude, their prudence and their warmth – I dont think a weekend gets better than this. Weekend destinations should be made of these! After all Mumbai to Mahabaleswhar is only a 4 hour drive – and if you enjoy long drives like I do, what are you waiting for?!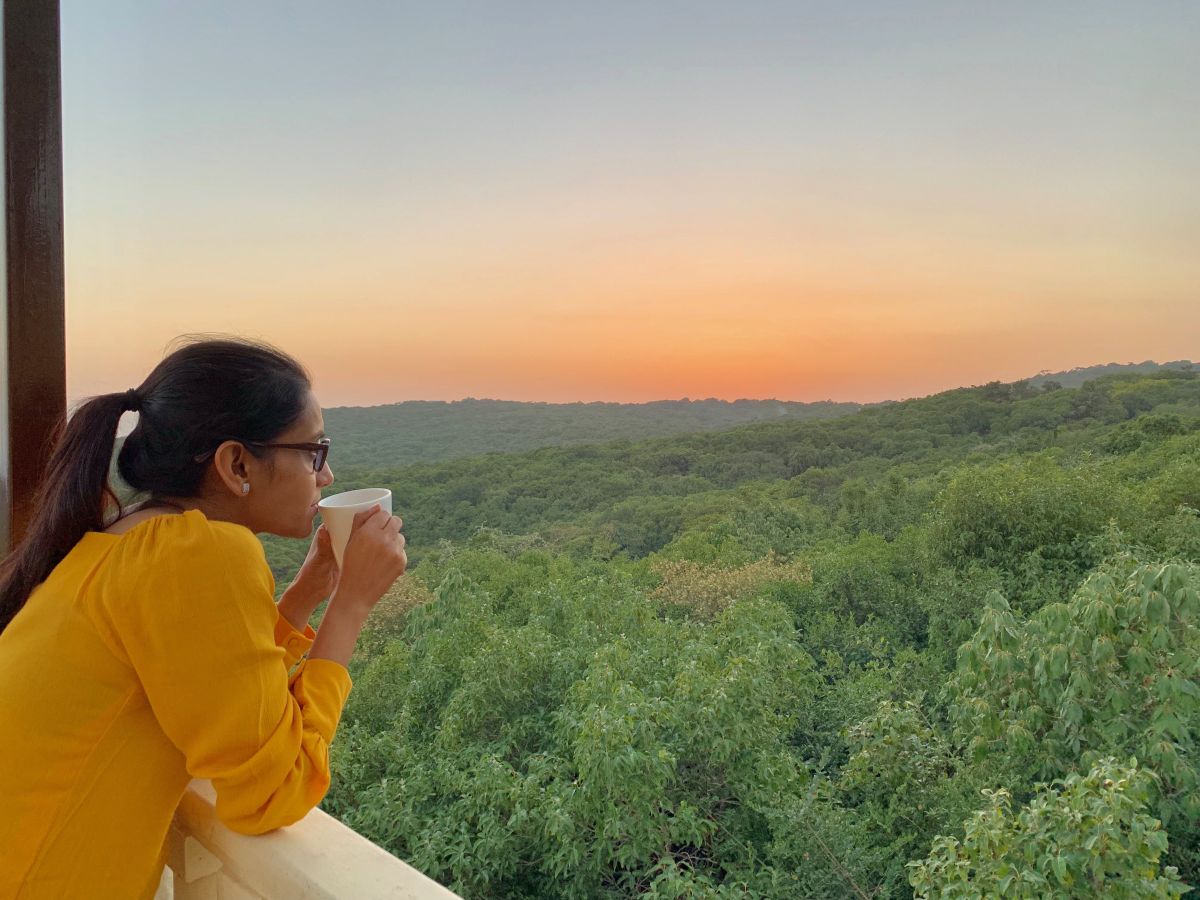 I could not have asked for a more relaxing weekend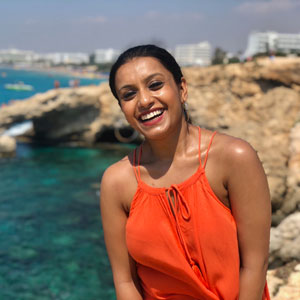 Hey there travel bugs! Glad you made it to my blog. The journey is going to be worth it—I promise.
I am a fearless, unguarded and fun loving traveller. The word 'cannot' doesn't often appear in my life's dictionary. I was bitten by the travel bug a long, long time ago and it has taken me to more than 70 countries and countless destinations ever since. A born networker—I have met and made a gazillion friends across the world and the experiences so far, has more often than not, left me speechless. The more I travel, the more I realise that how much there is left to travel.
So hop on and be a part of my explorations and adventure tales right here on Travel Chatter.
Subscribe to my Newsletter