10 reasons why you should visit Malta – (my 60th country)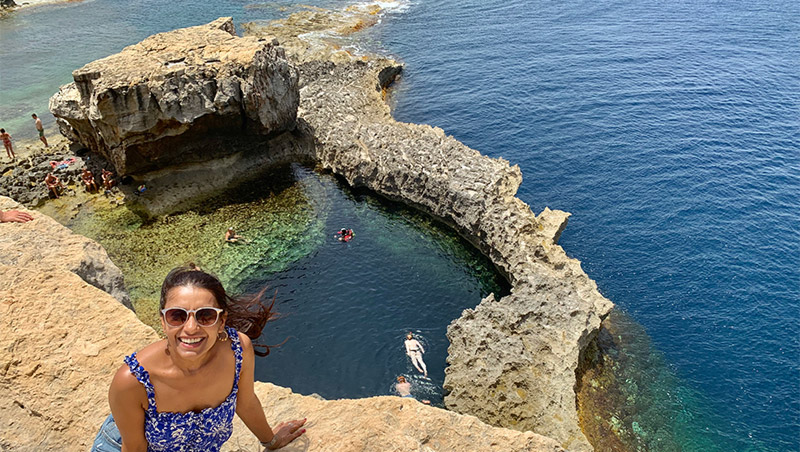 A breathtaking archipelago in the centre of the Mediterranean that has withstood turbulent history of occupations by Napoleon, the Romans, the Byzantines and the Arabs, not to mention the bombings by the Axis powers during World War II. Malta emerged a victorious and an autonomous country in the 1960s with a George Cross awarded by Britain for her bravery. As fascinating as the history is, Malta was extra special to me as it marked yet another large milestone in my expeditions – my 60th country and being hosted by the tourism of the Malta was really an honour.
We spent 6 lovely days in Malta and me being the beach lover that I am, I could hardly wait to land in this country. Michealla, Arthur, Anna from Malta Tourism planned the entire trip for us and also spent an entire day with us talking about the beautiful parts of Malta & Valletta city- the capital of this island nation.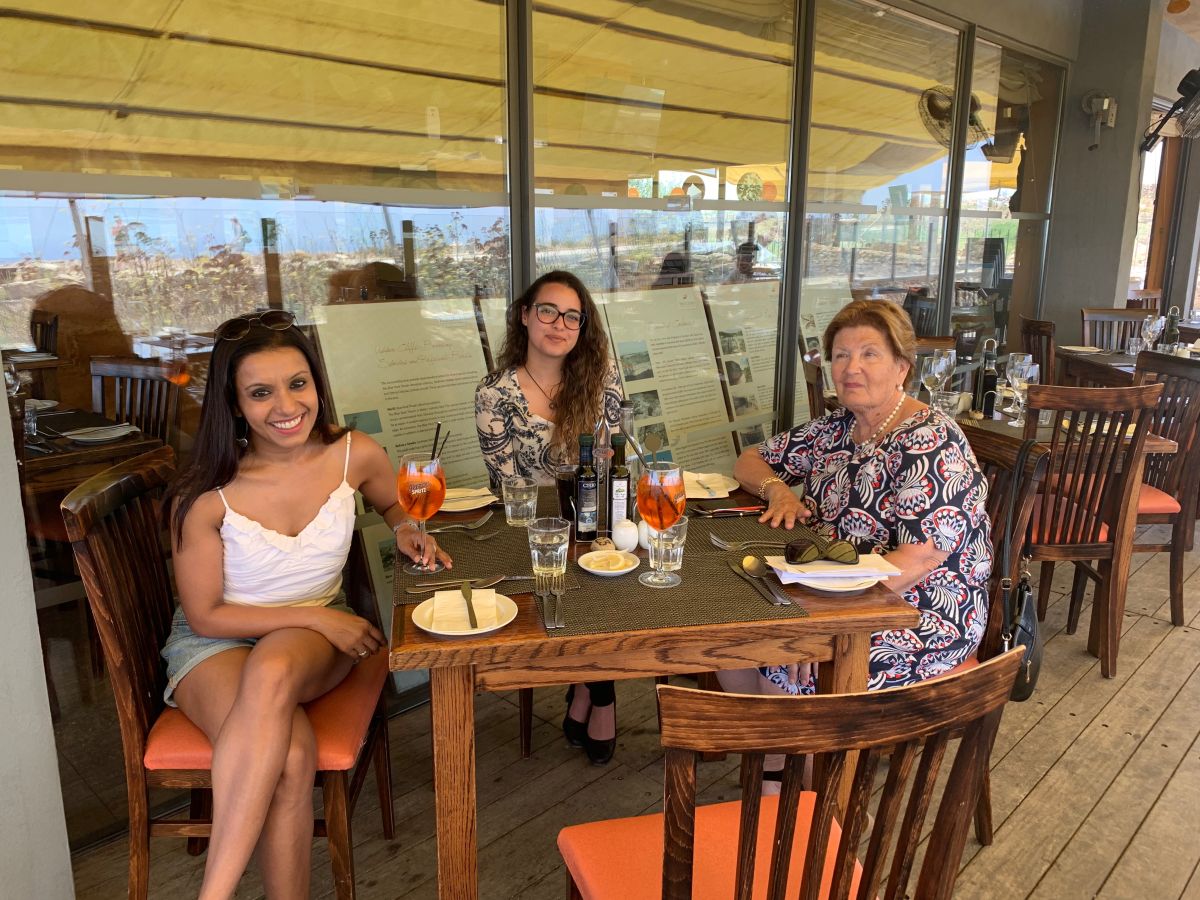 Here are a few reasons why you should put Malta on your bucket list and tick it off as soon as you can:
1. Malta has the most beautiful doors and facades that are most definitely photograph worthy – least to say.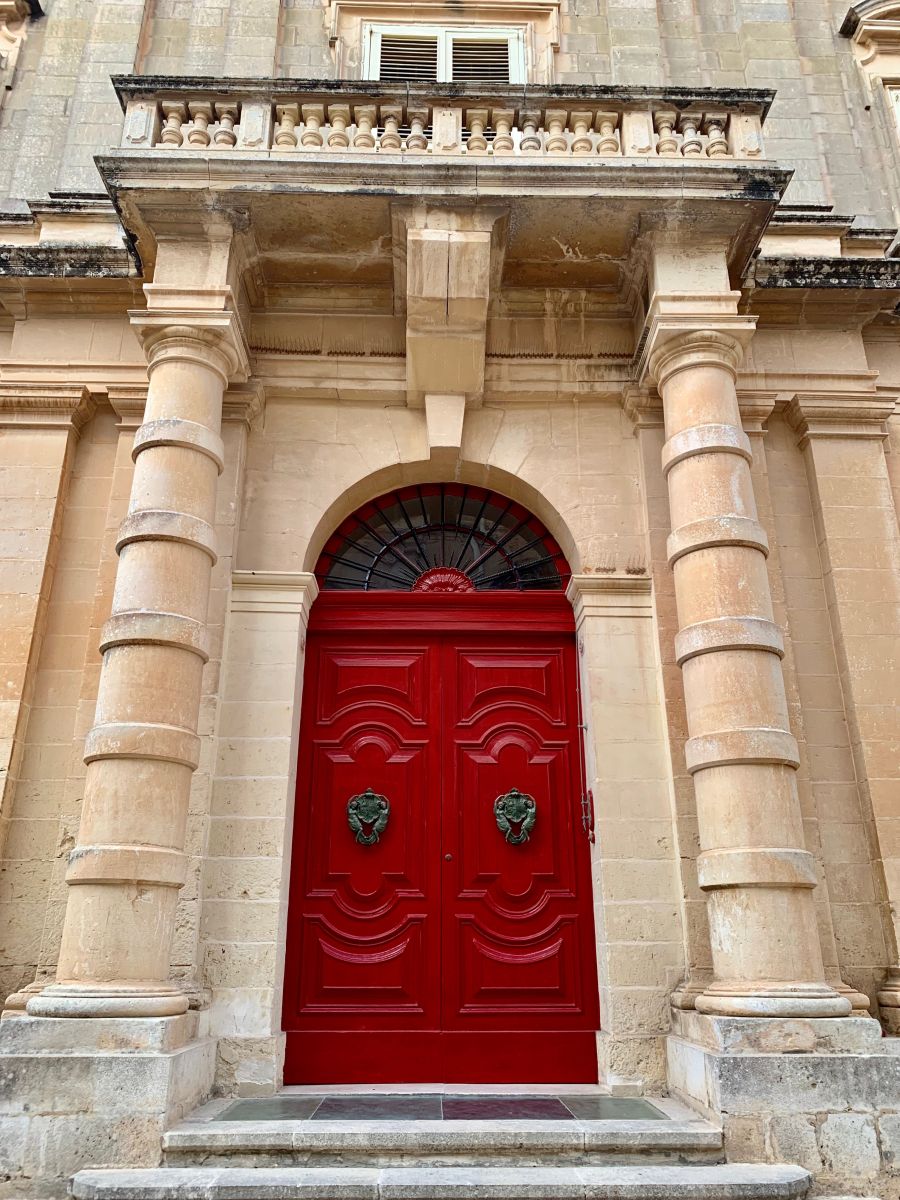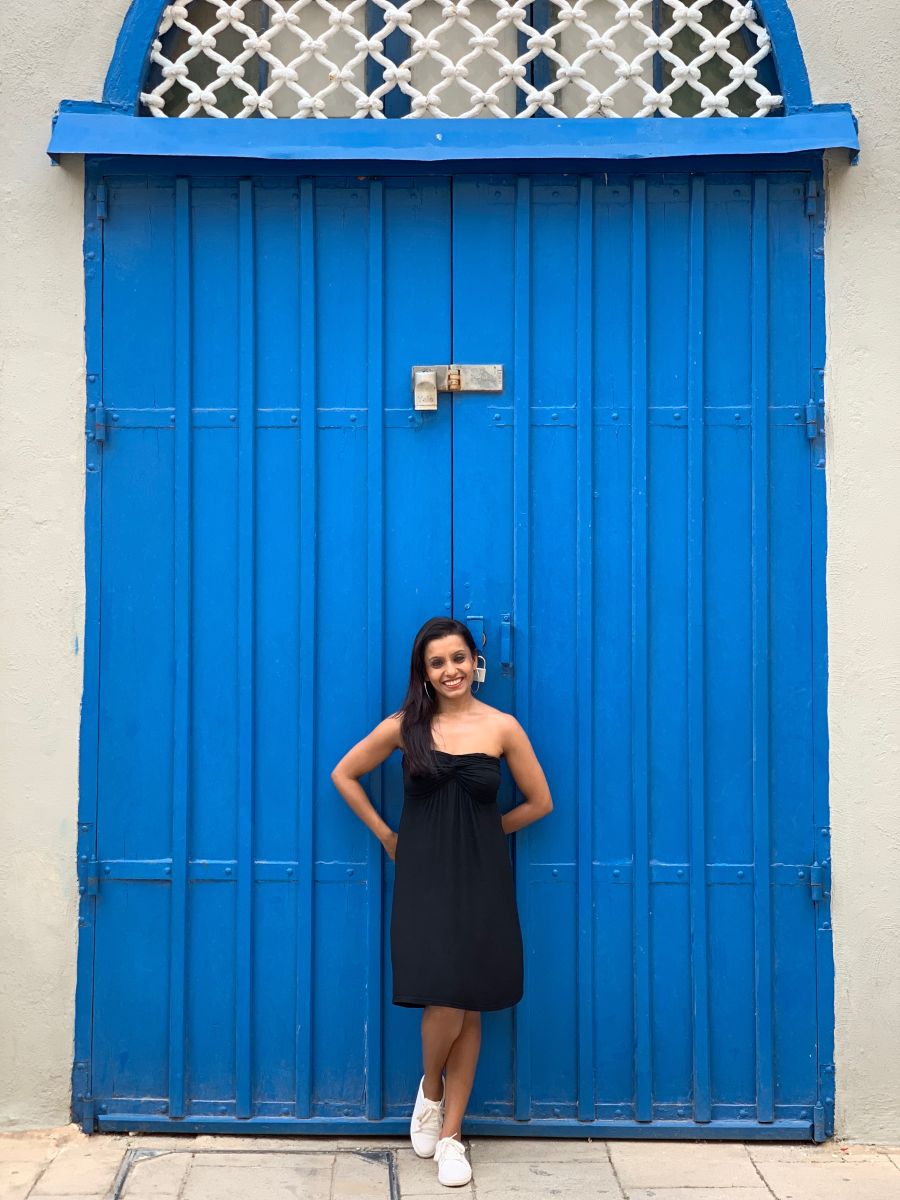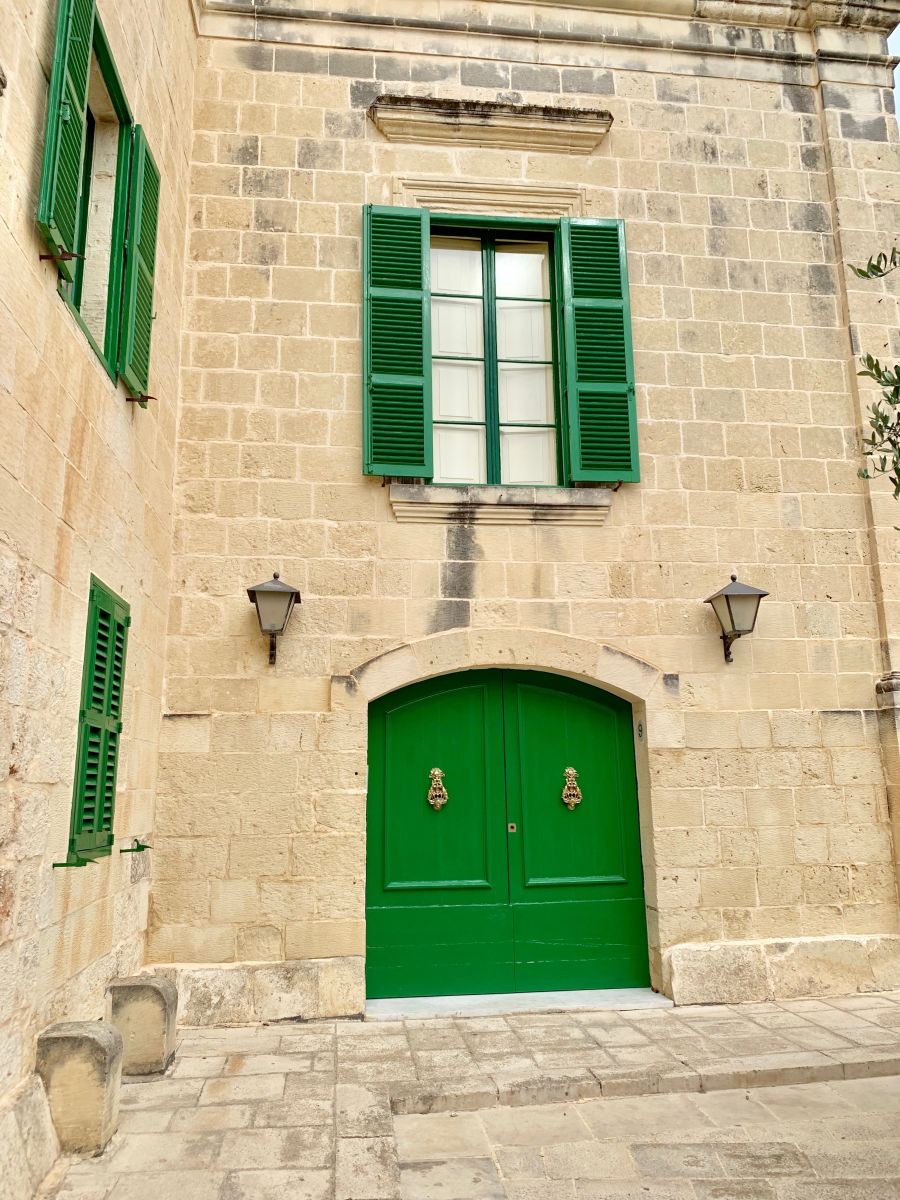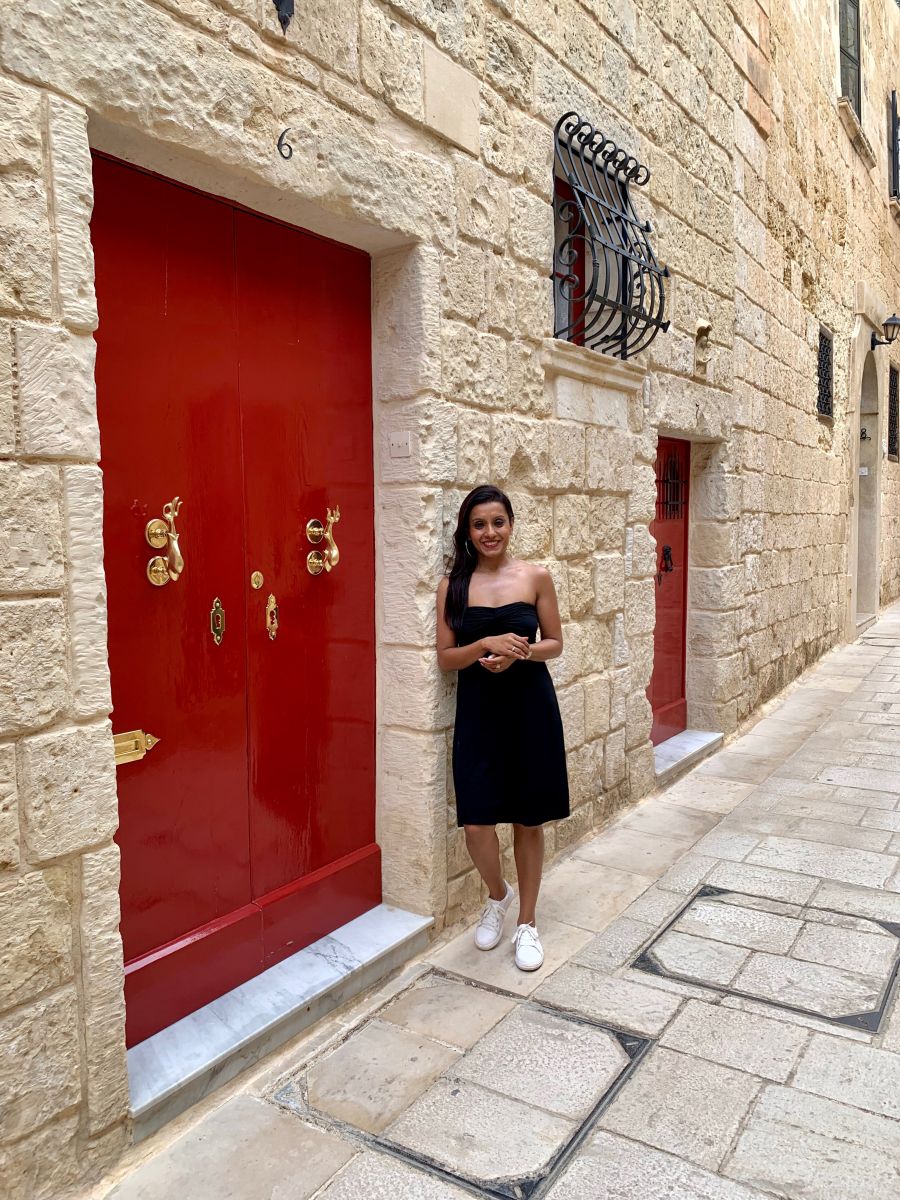 2. The city of Valletta is very charming and has everything one can ask for; natural pools, limestone arches, natural fortresses – why would one want to be here? Comprising of the upper & lower Barakka Gardens, the steep roads bejeweled with beautiful balconies, the Blue Grotto where the cobalt waters puts you in a state of calm instantly, Dingli Cliffs where the sky truly greets the sea along with a spectacular view, the prehistorics at Ghar Dalam, crystal clear and the azuring St Peters Pool and the glorious sandy beaches of Golden Bay, this city will steal your hearts.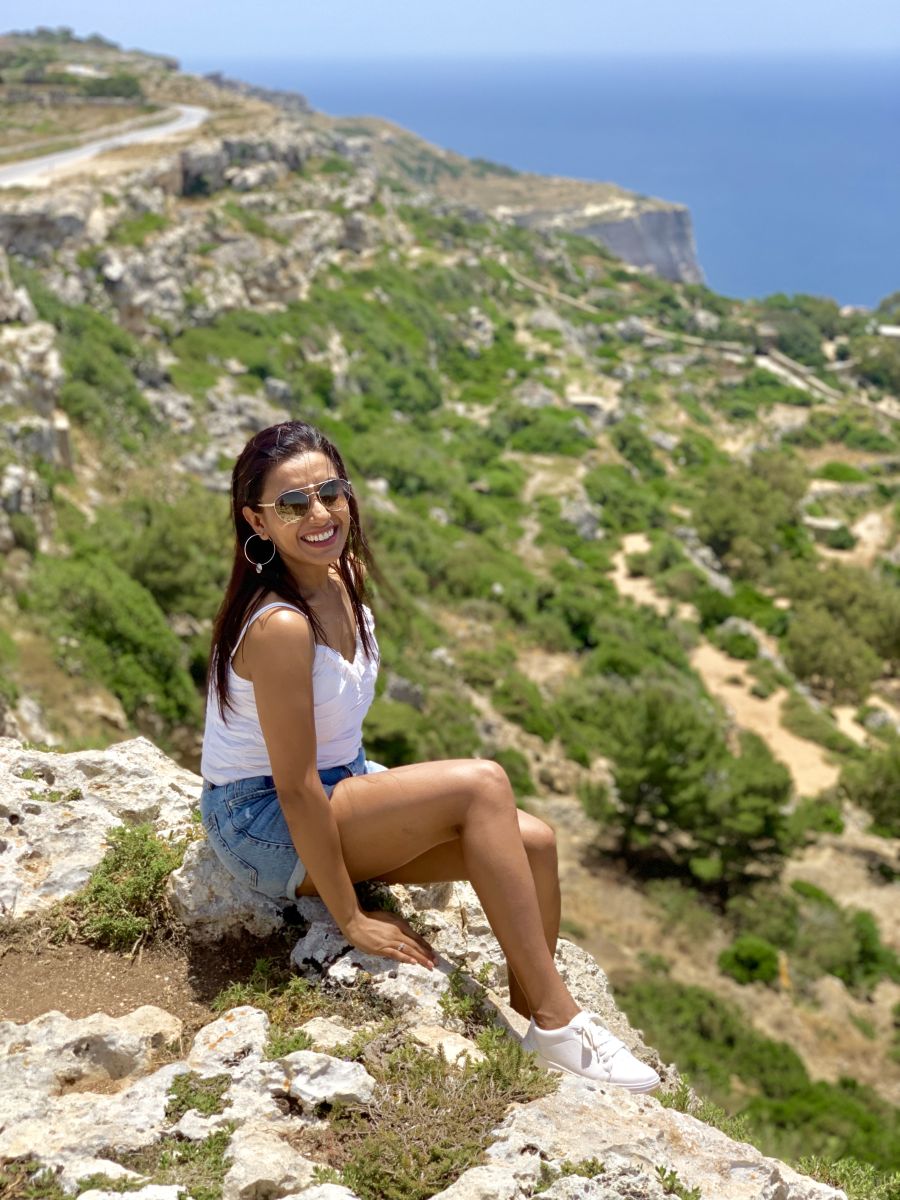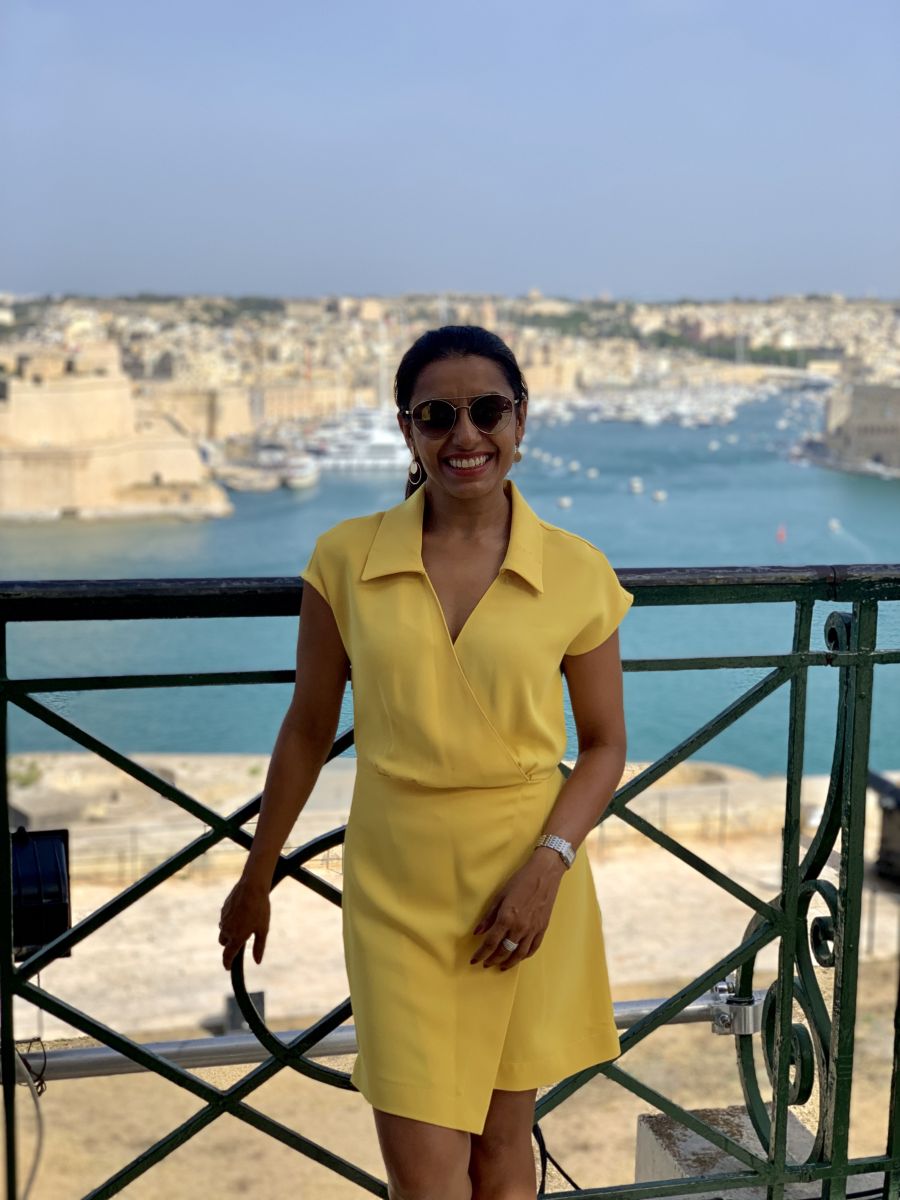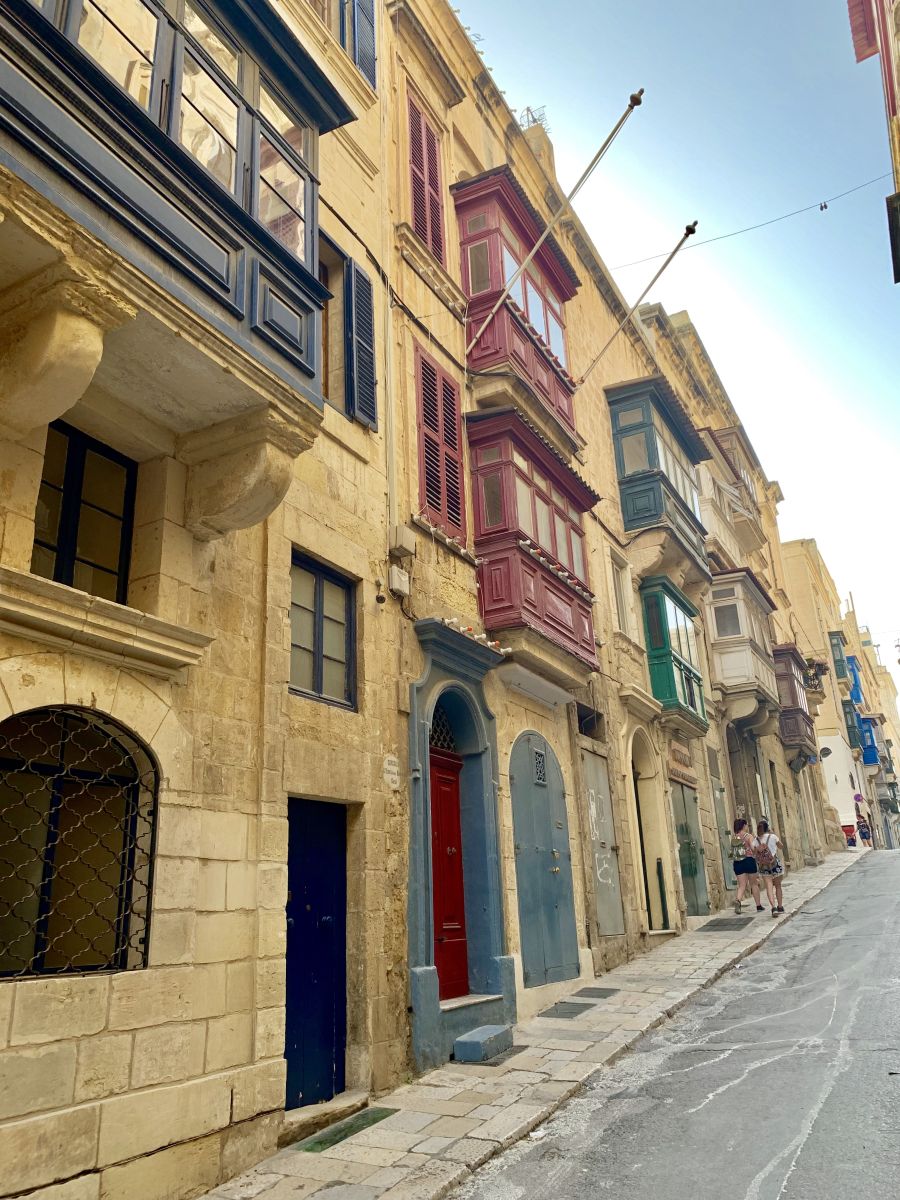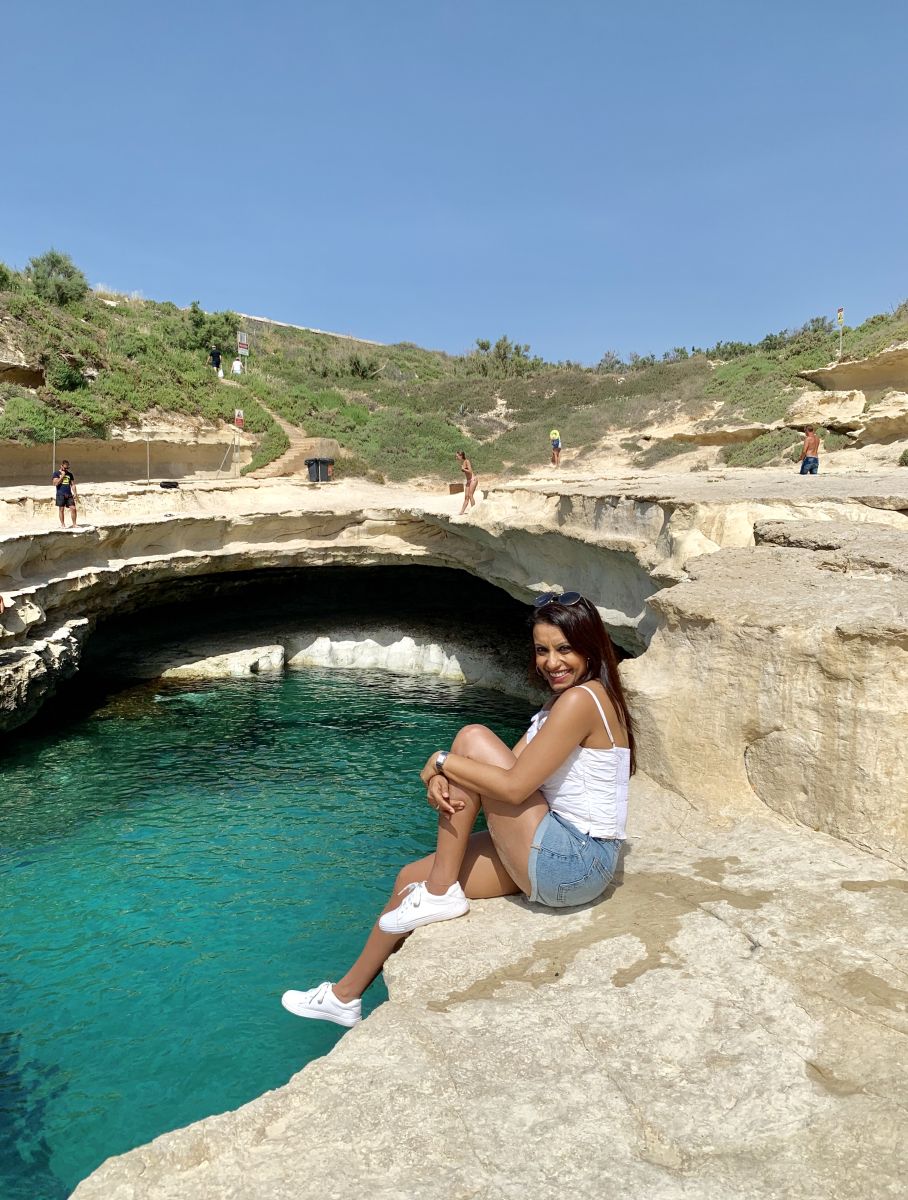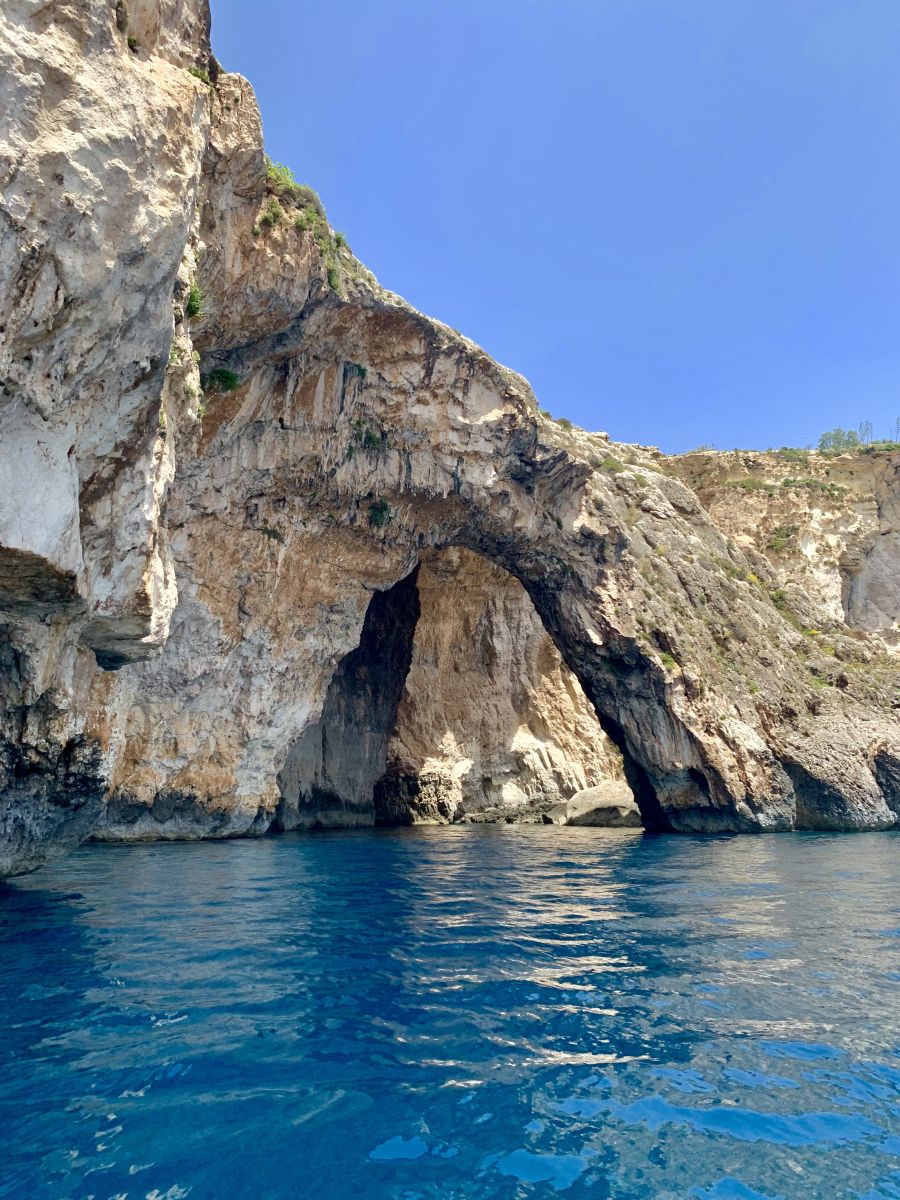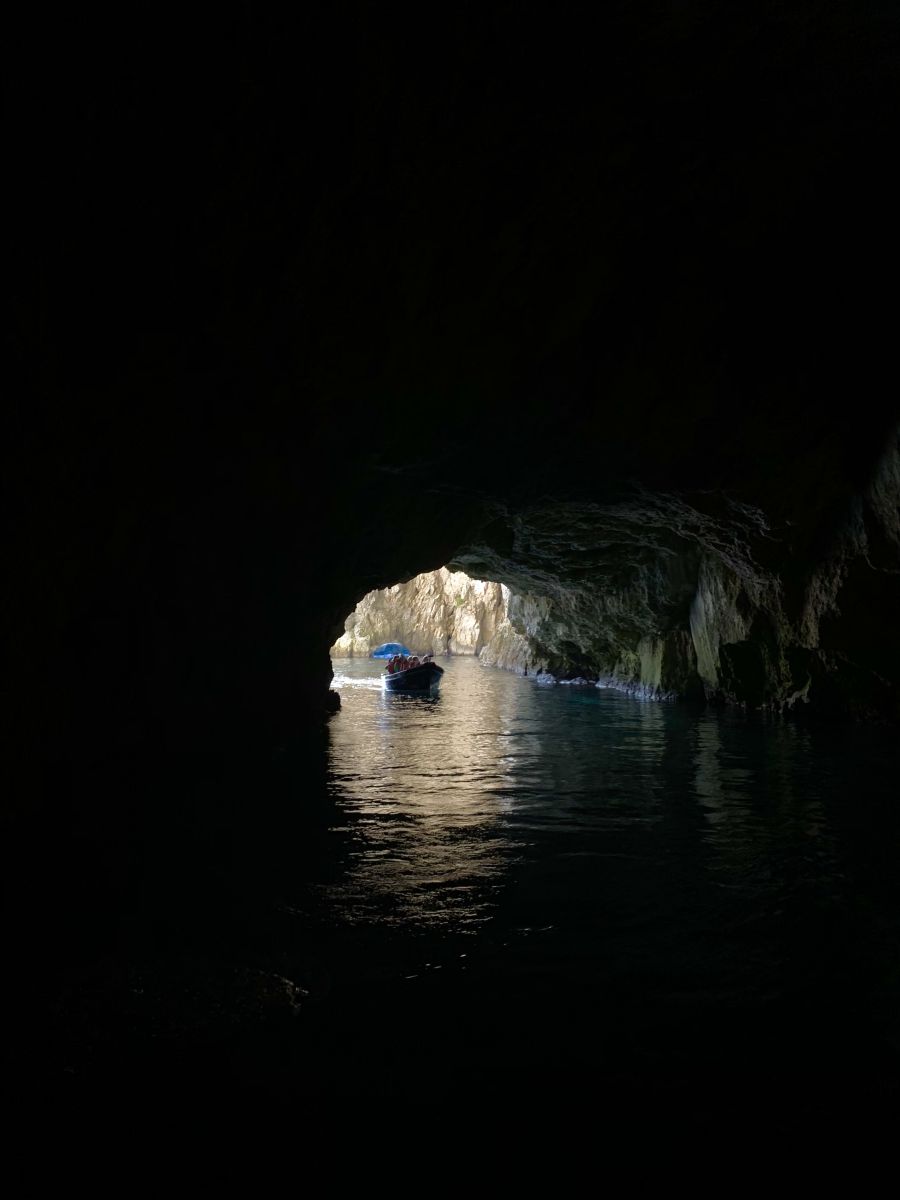 3. Mdina, also known as the Silent city in Valletta is extremely unique and is one of the most ancient walled cities in the world. Walk around the super gorgeous walkways and eat at the Fontanella Tea Garden.This was one of my favorite places in Valletta.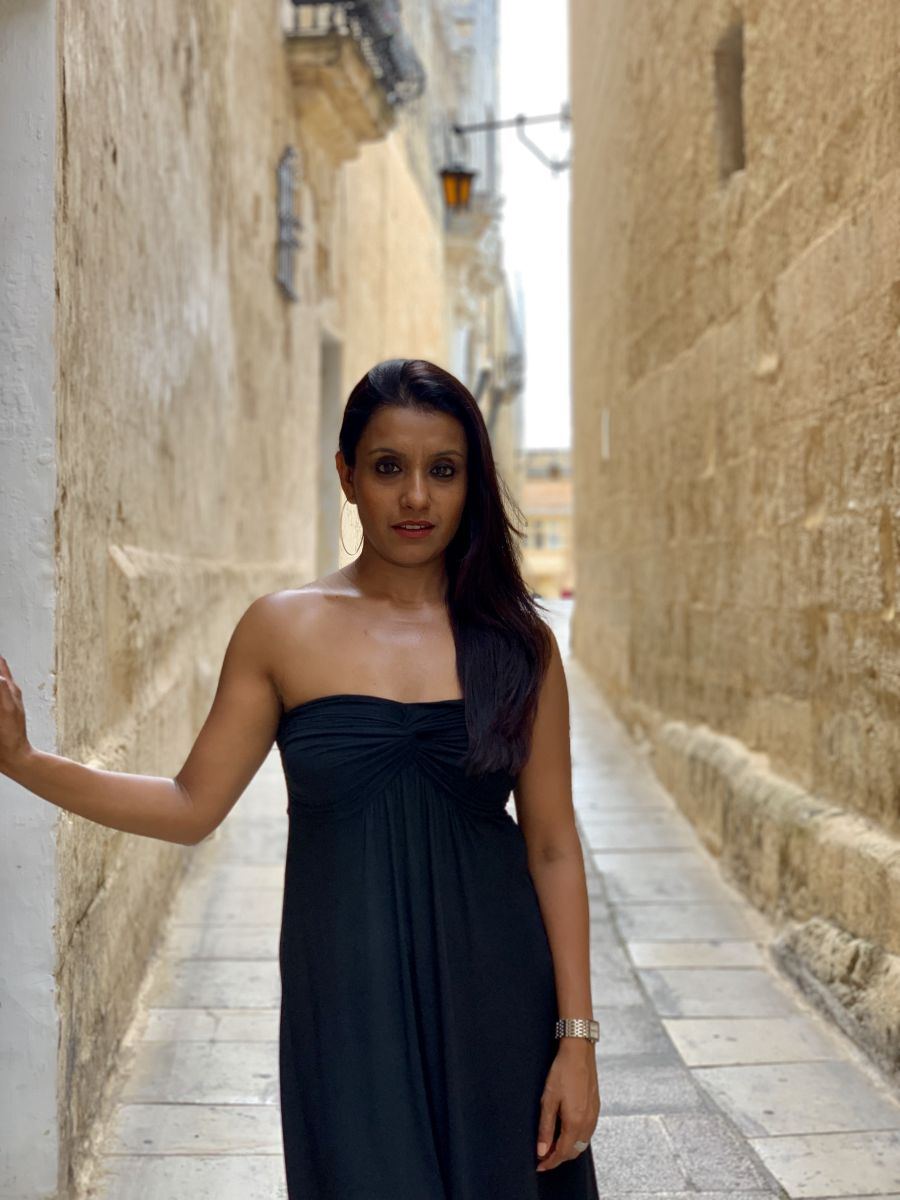 My favorite place in Valletta – Mdina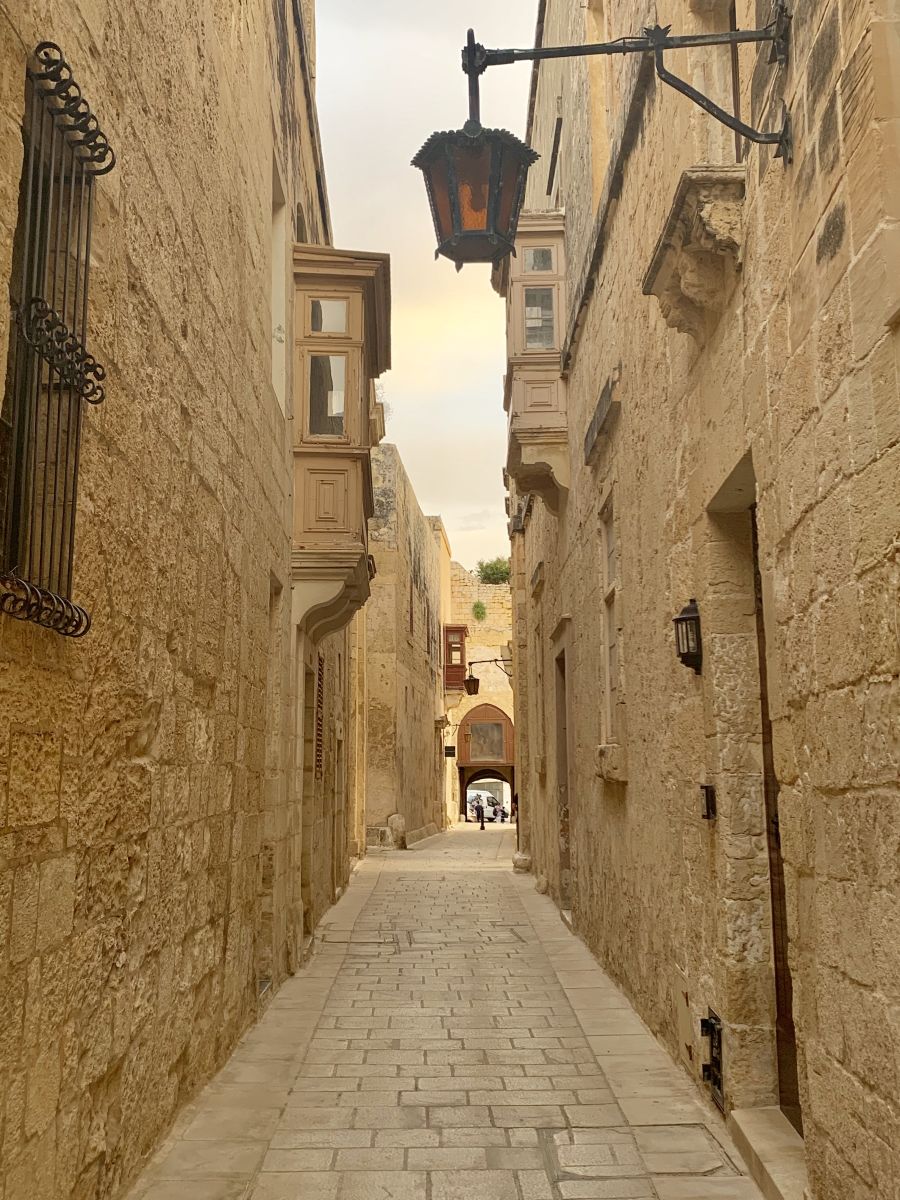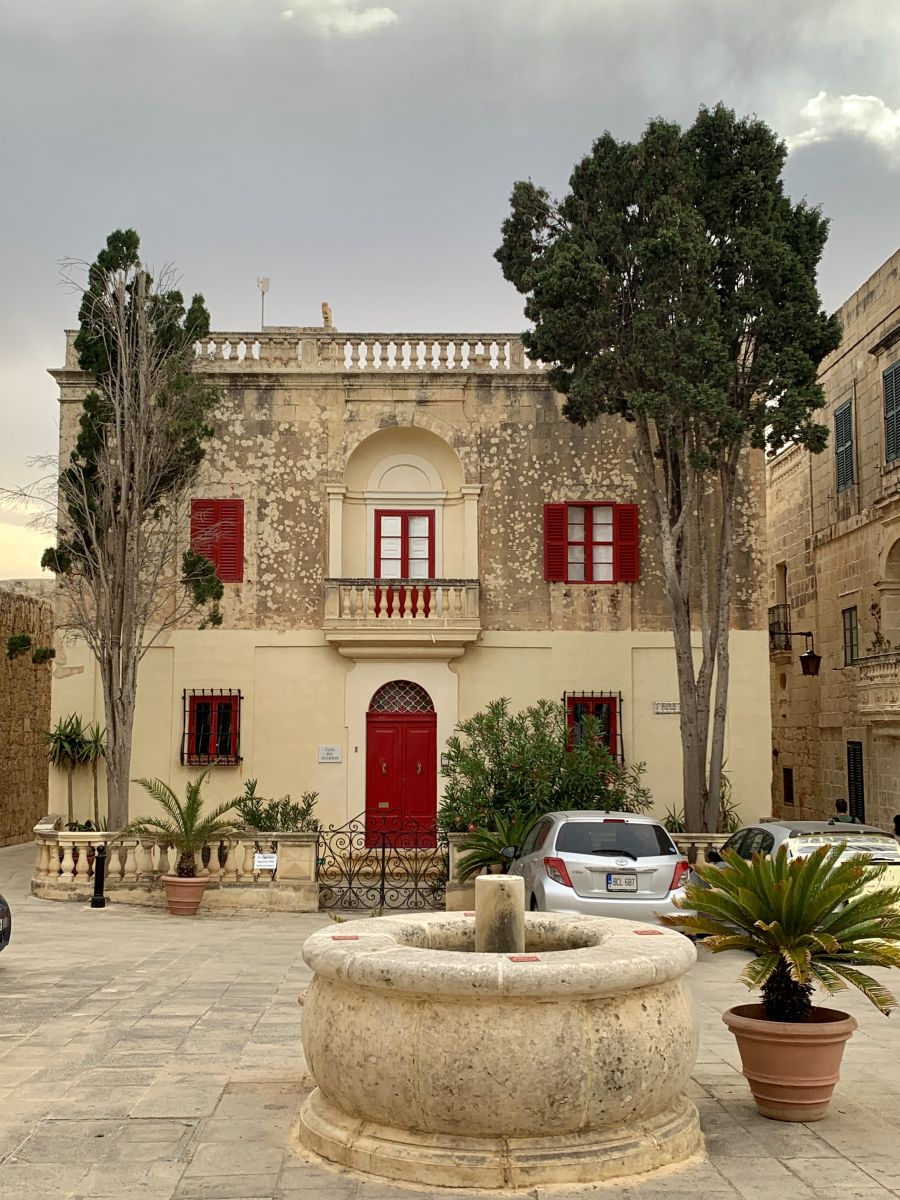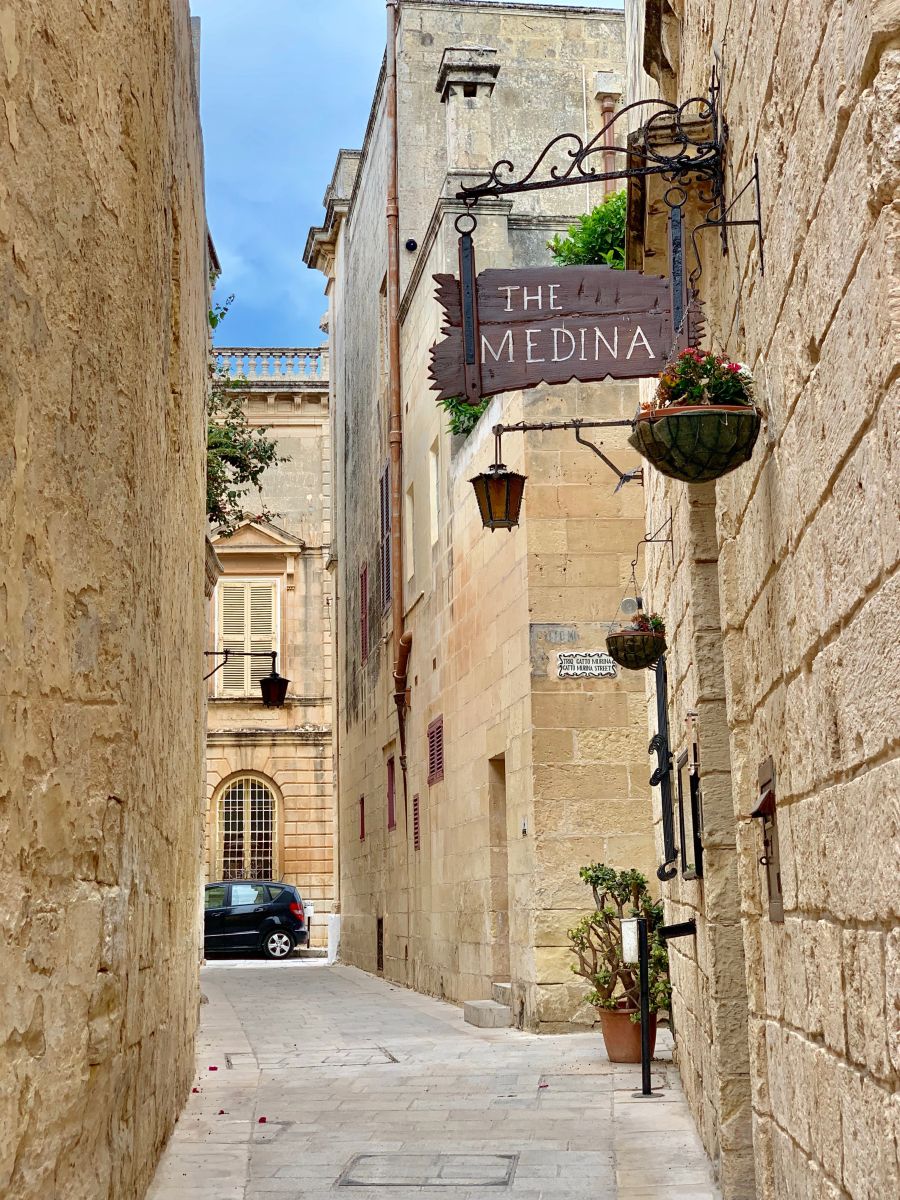 4. The traditional Maltese food is absolutely delicious. Comprising of a rabbit stew, Lampuki Pie which is basically a fish pie and Kapunata which is a version of a ratatouille are a must try. Besides Mquaret – a traditional maltese date pastry is very popular.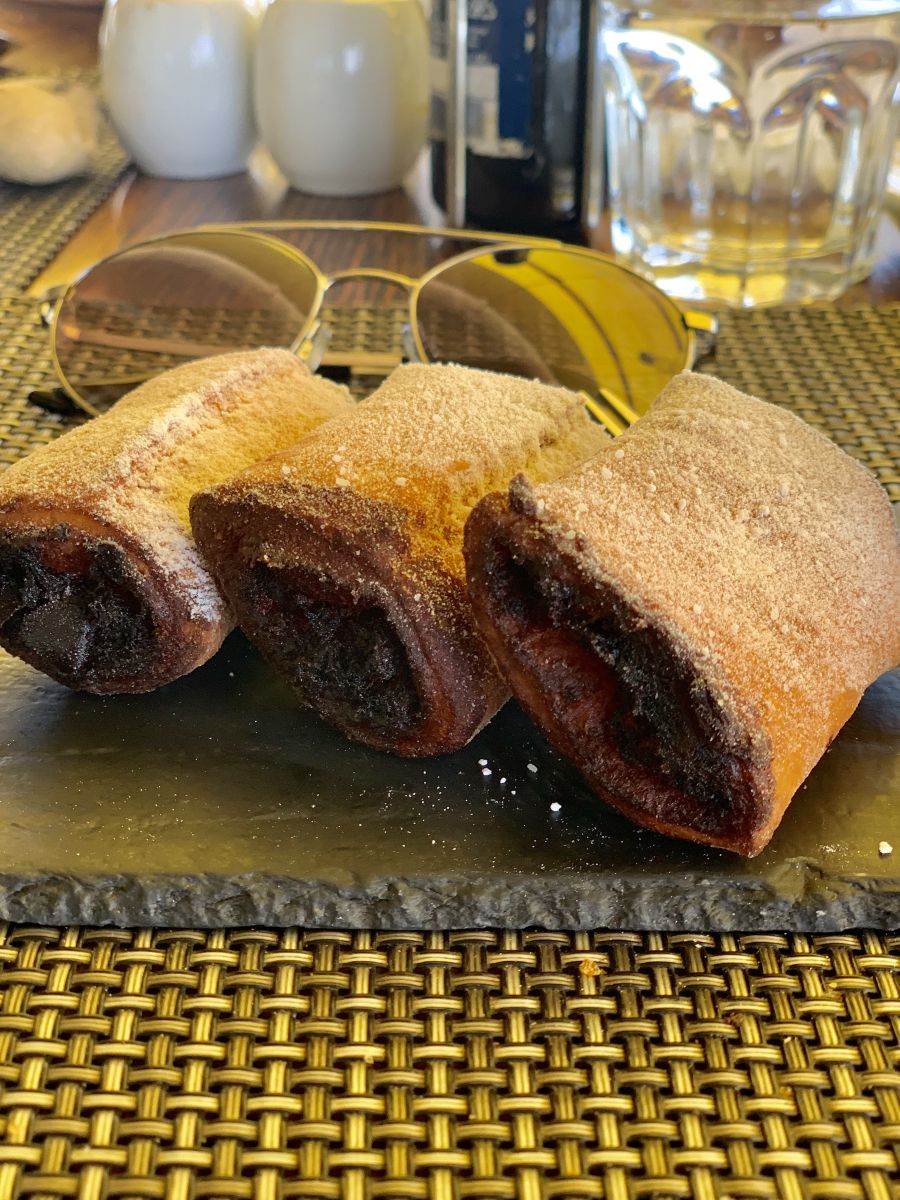 The traditional Maltese Date Pastry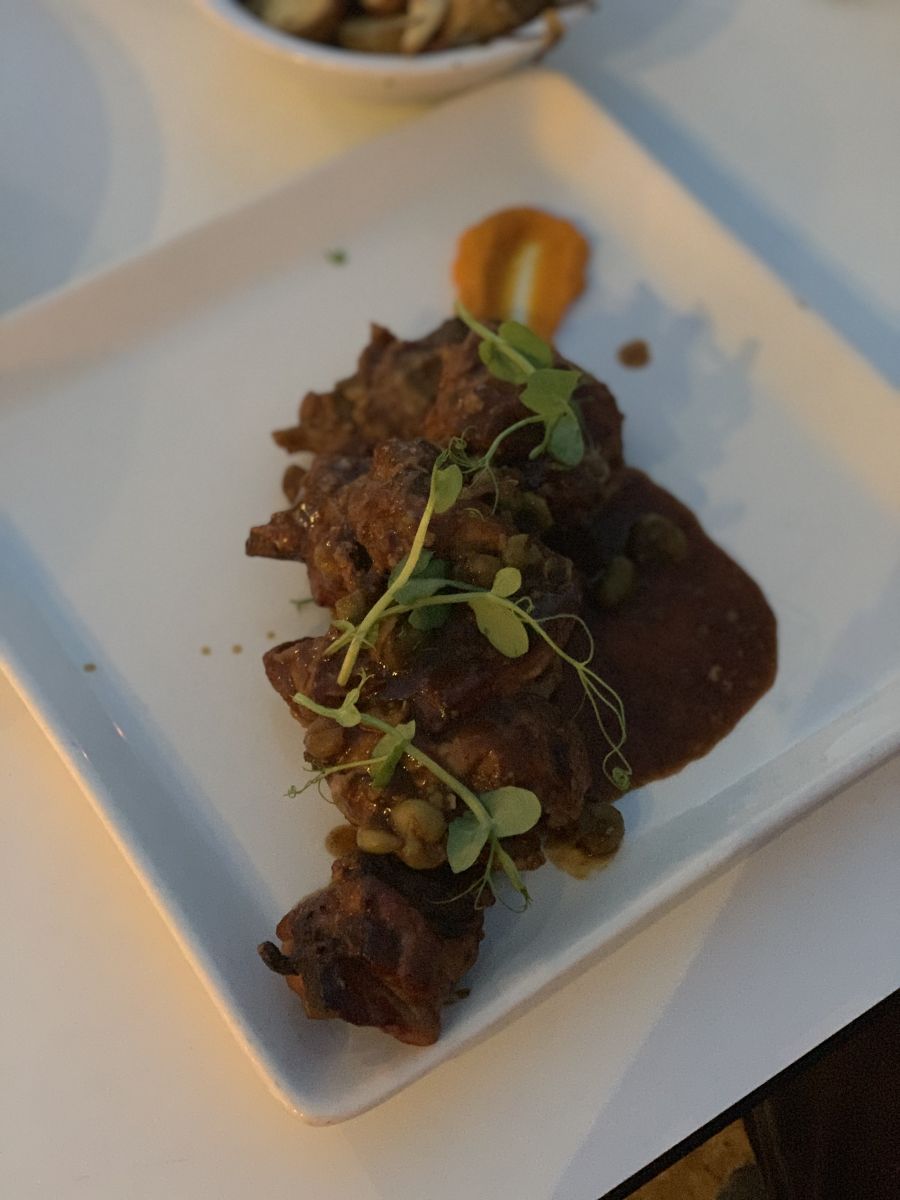 5. The blue hole in Dwerja Bay in the sister island of Gozo is something you probably would have never seen before – it's a deep sinkhole which has a beautiful archway or underwater window that leads you from the hole to the open sea. It's also one of the best dive sites in Malta. Its absolutely stunning and swimming in the blue waters is an unmatchable experience that you will ever have.
The mysterious Blue Hole – my favourite in Malta
6. The hidden caves of Xlendi bay on the southwest of Gozo is a small tourist resort destination which was once a fishing village. It's a beautiful place to walk around and soak up the sun. Needless to say the seafood here mustn't be given a miss. Also visit Tal Nixta, a cave off Ramla bay.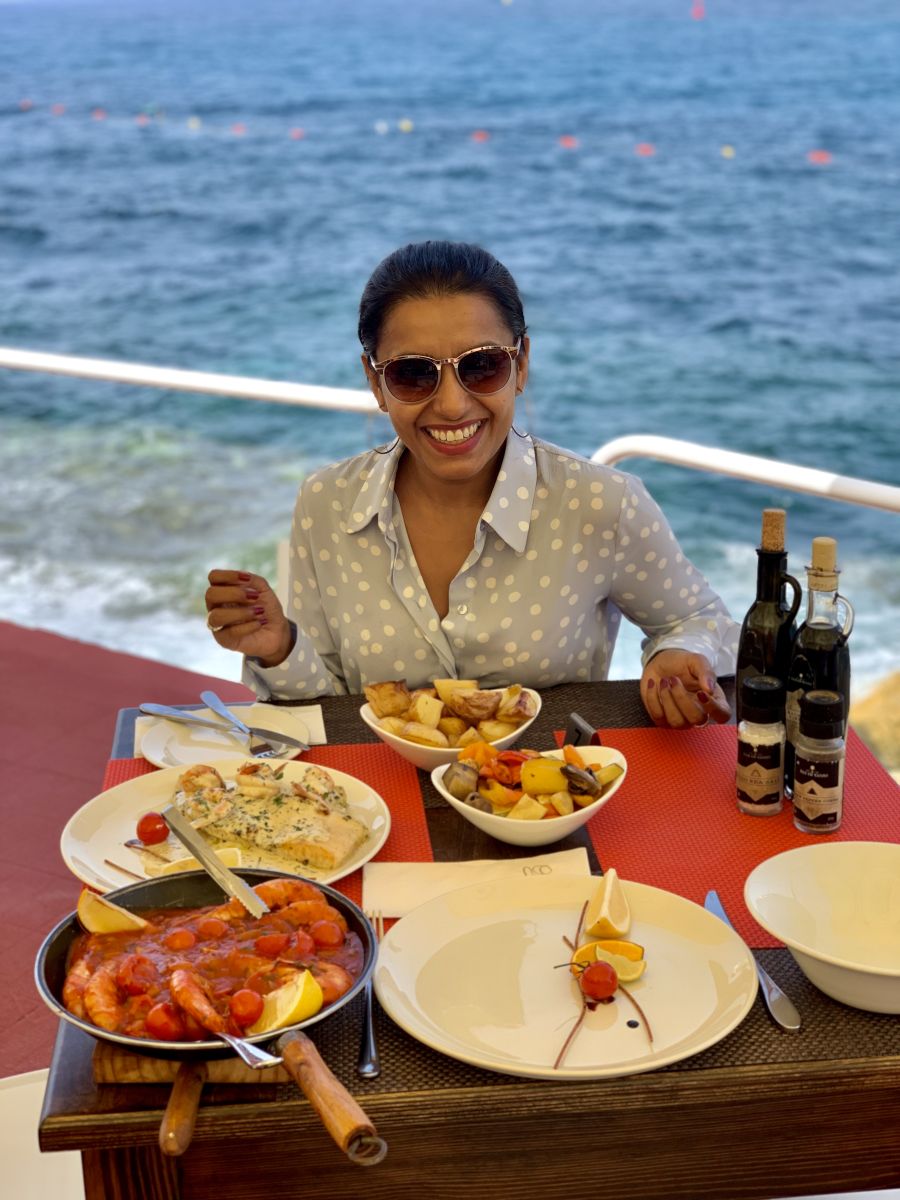 The delicious seafood at Otters in Gozo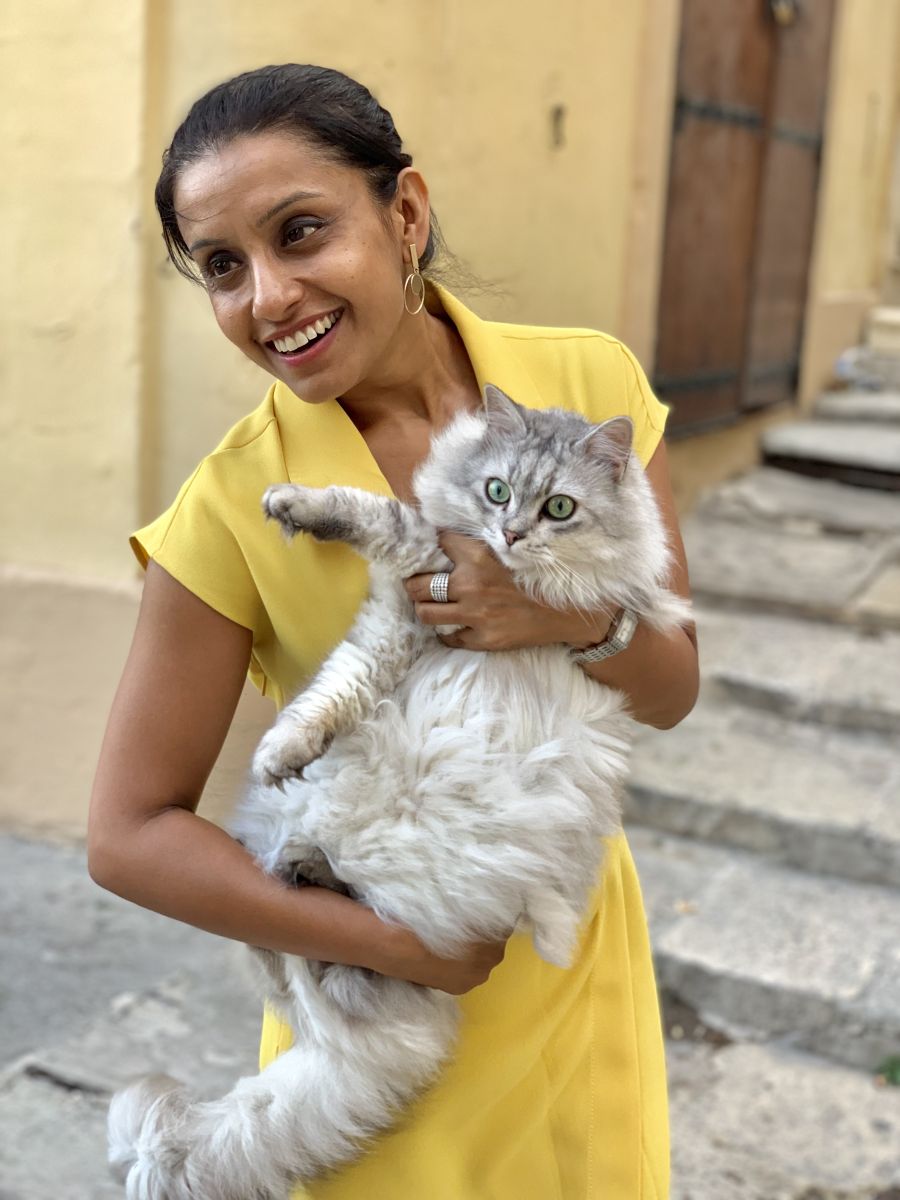 An angry cat in the streets of Gozo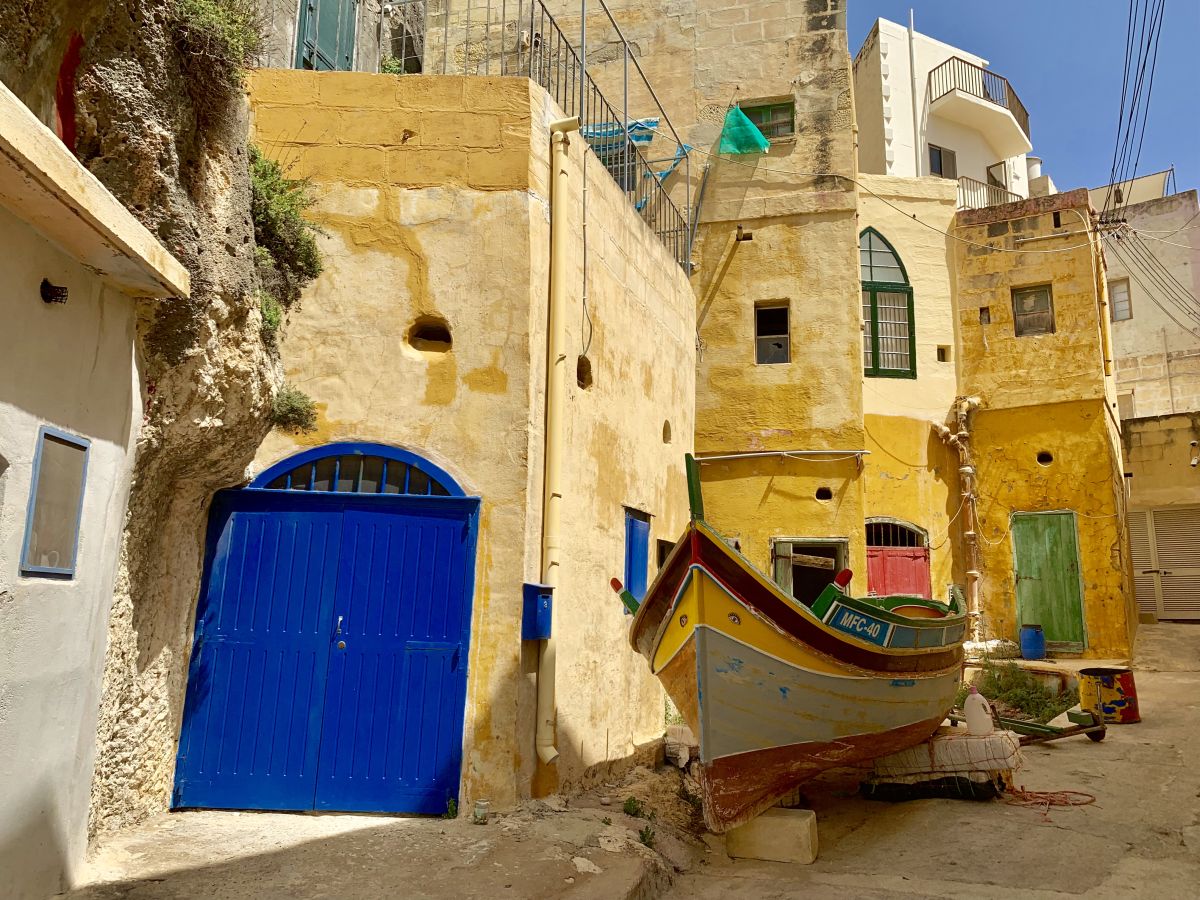 A picture perfect house in Xlendi bay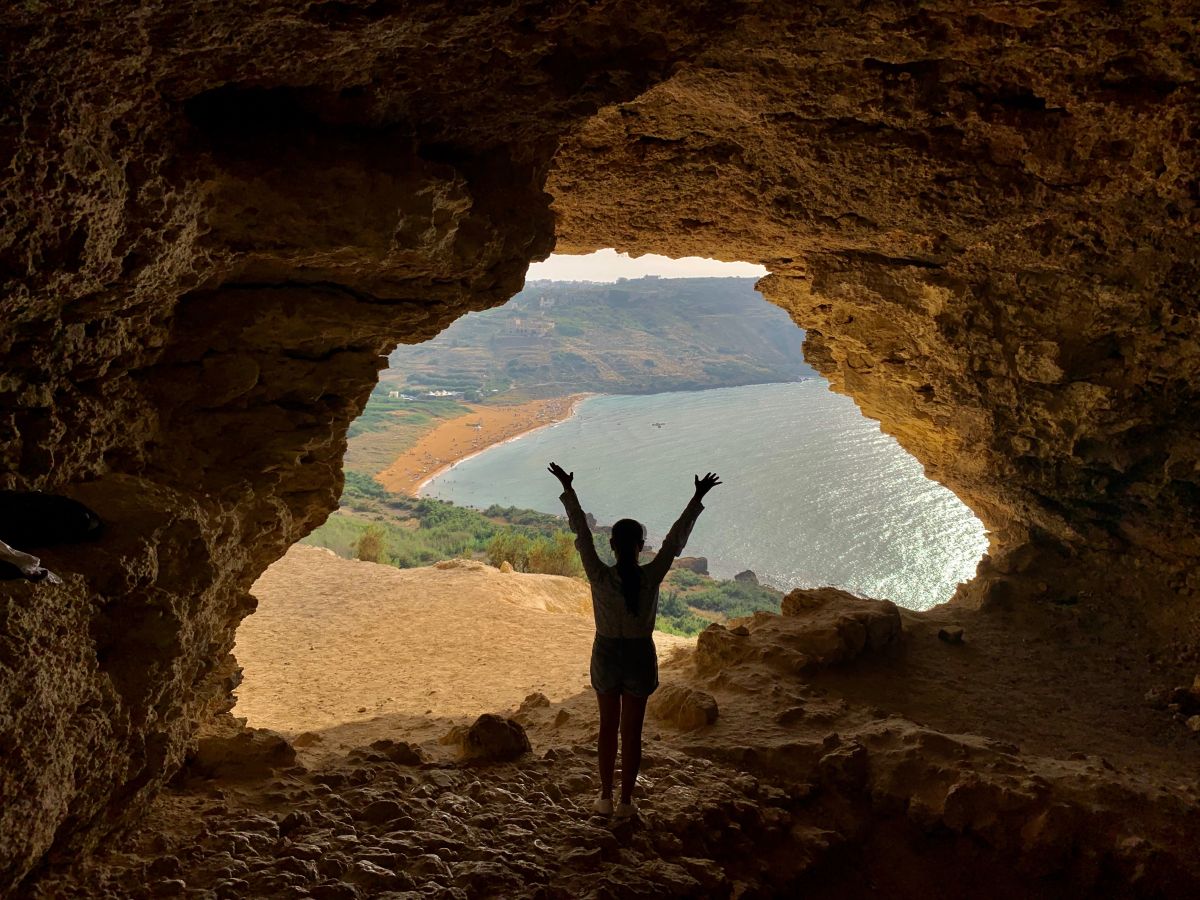 7. Comino Island is a small island located between Malta and Gozo is a perfect place to hike and camp. Dotted with deep caves, rugged cliffs and full of sandy beaches, you may want to hop on to this island to soak up more sun and experience the tranquility. The Blue Lagoon here is the most beautiful place that you will want to visit – probably the bluest you have ever seen. Do not miss drinking the Pinacolada there. Comino island is just a short ferry ride from Valletta.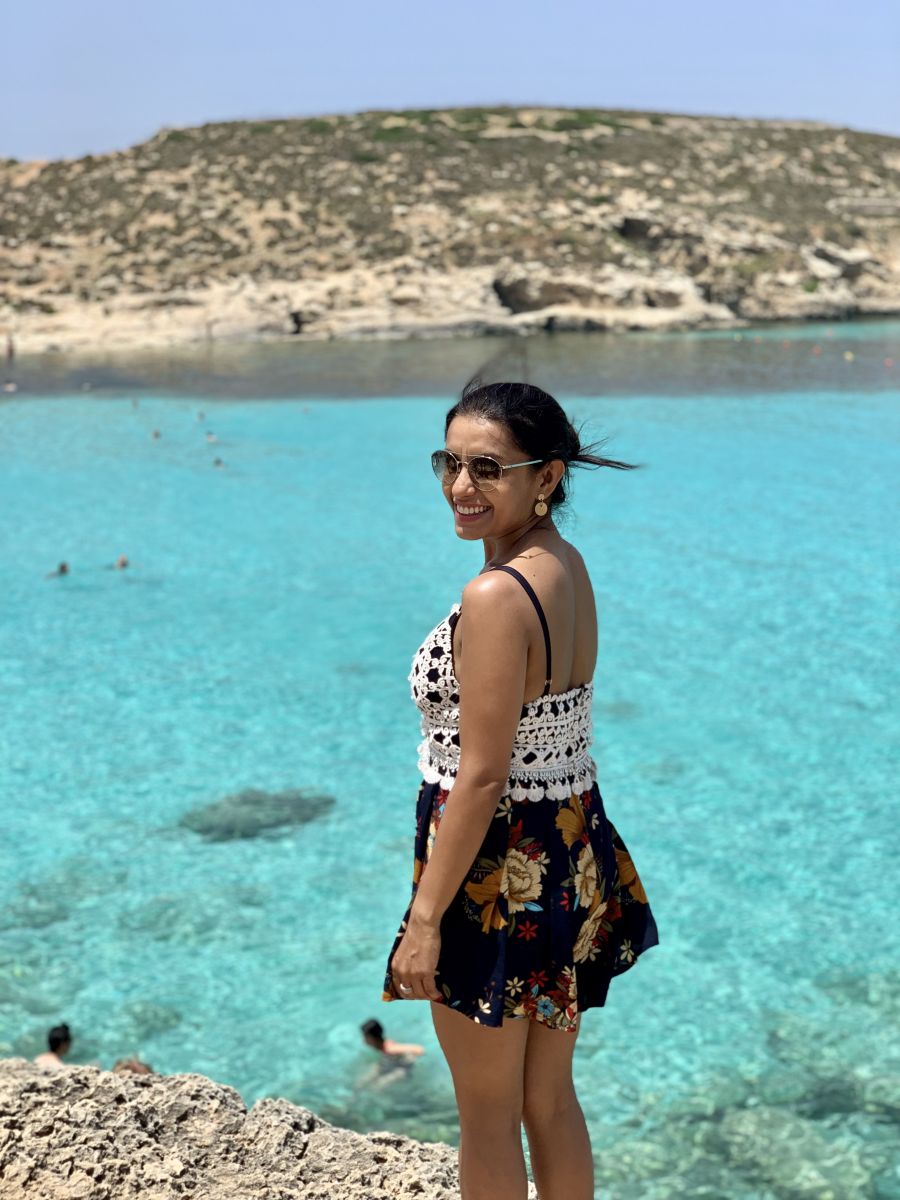 At the stunning Blue Lagoon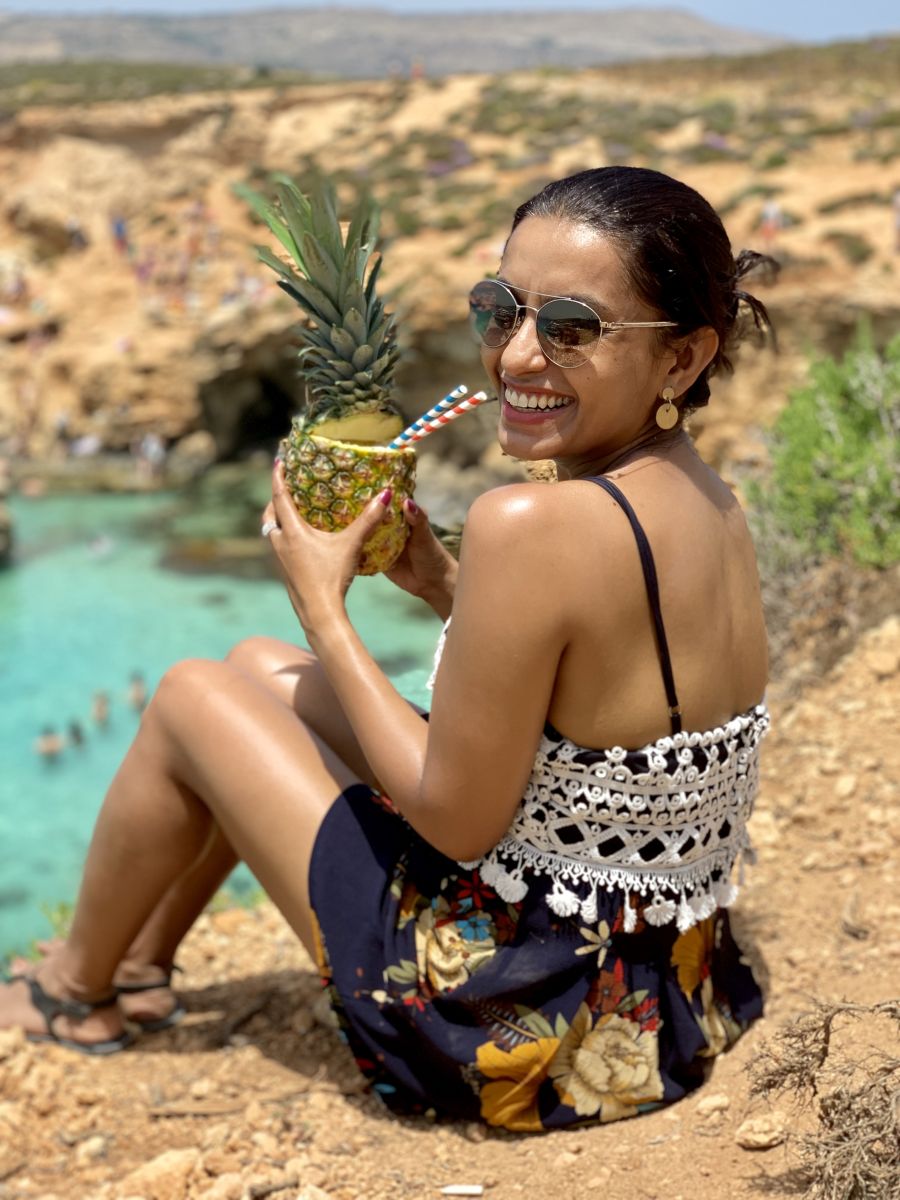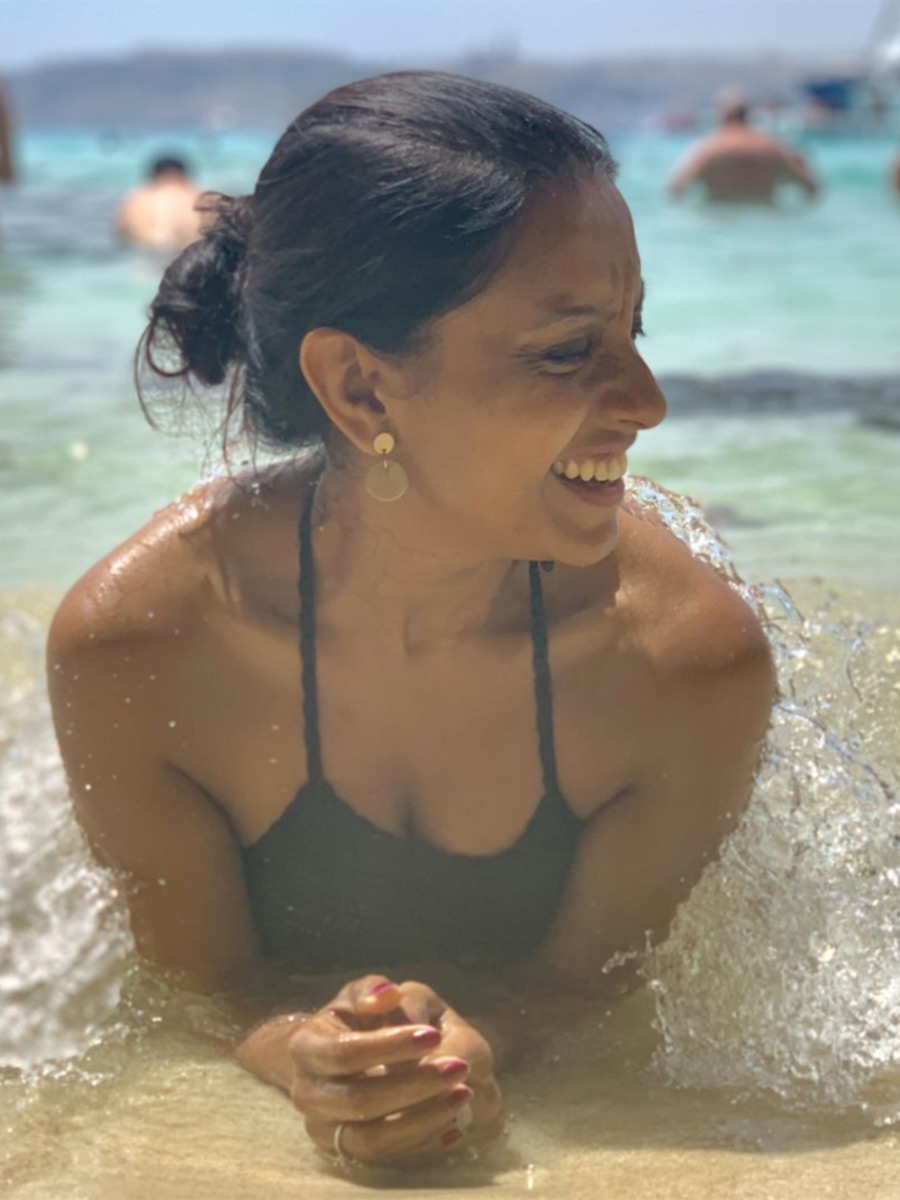 Getting hugged by the Blue Lagoon waves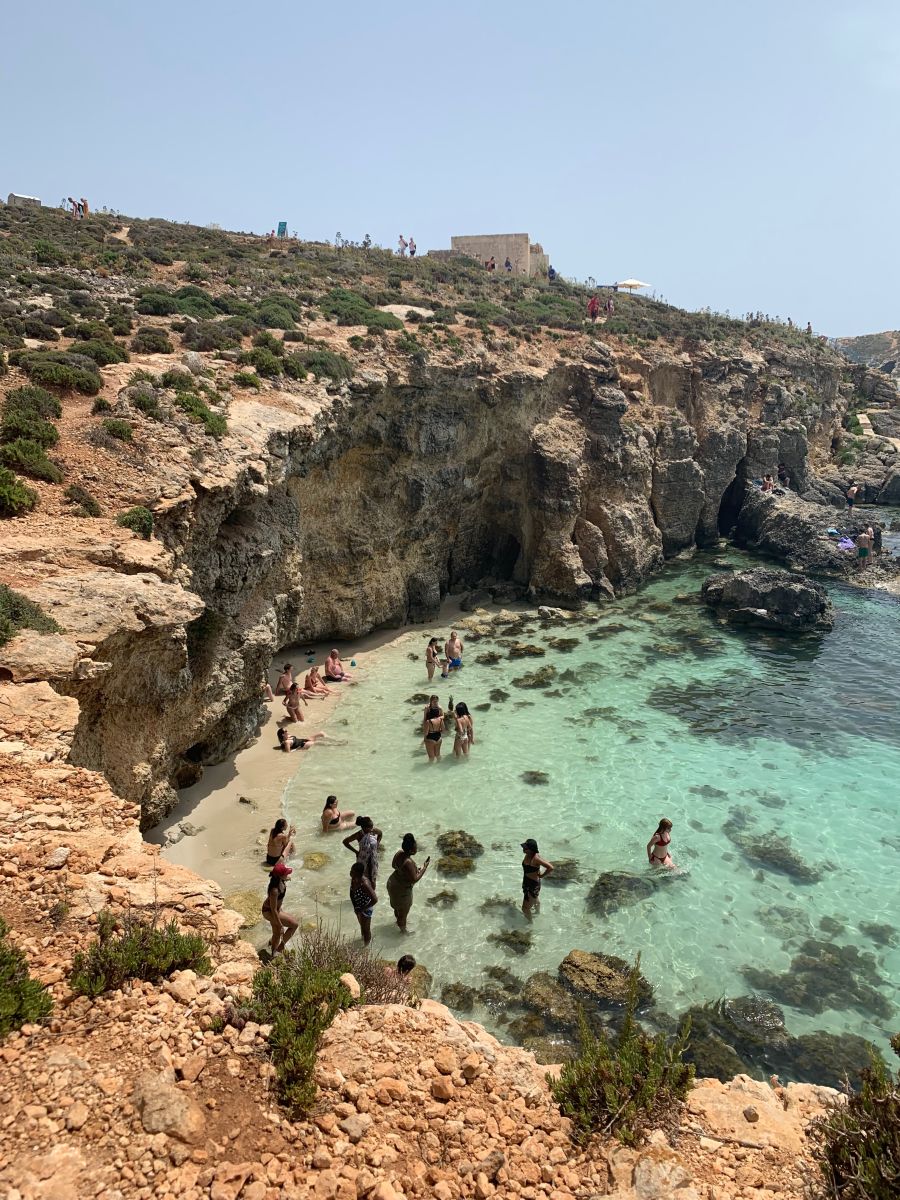 A dip in this lagoon is a must
8. The nightlife will keep you up all night and still wanting for more – head to Paceville. This island always has some or the other festivals celebrated all year around. While we were there, there was the Abode festival and Malta Tourism had arranged VIP passes for us for their beach party and the party at the Villa.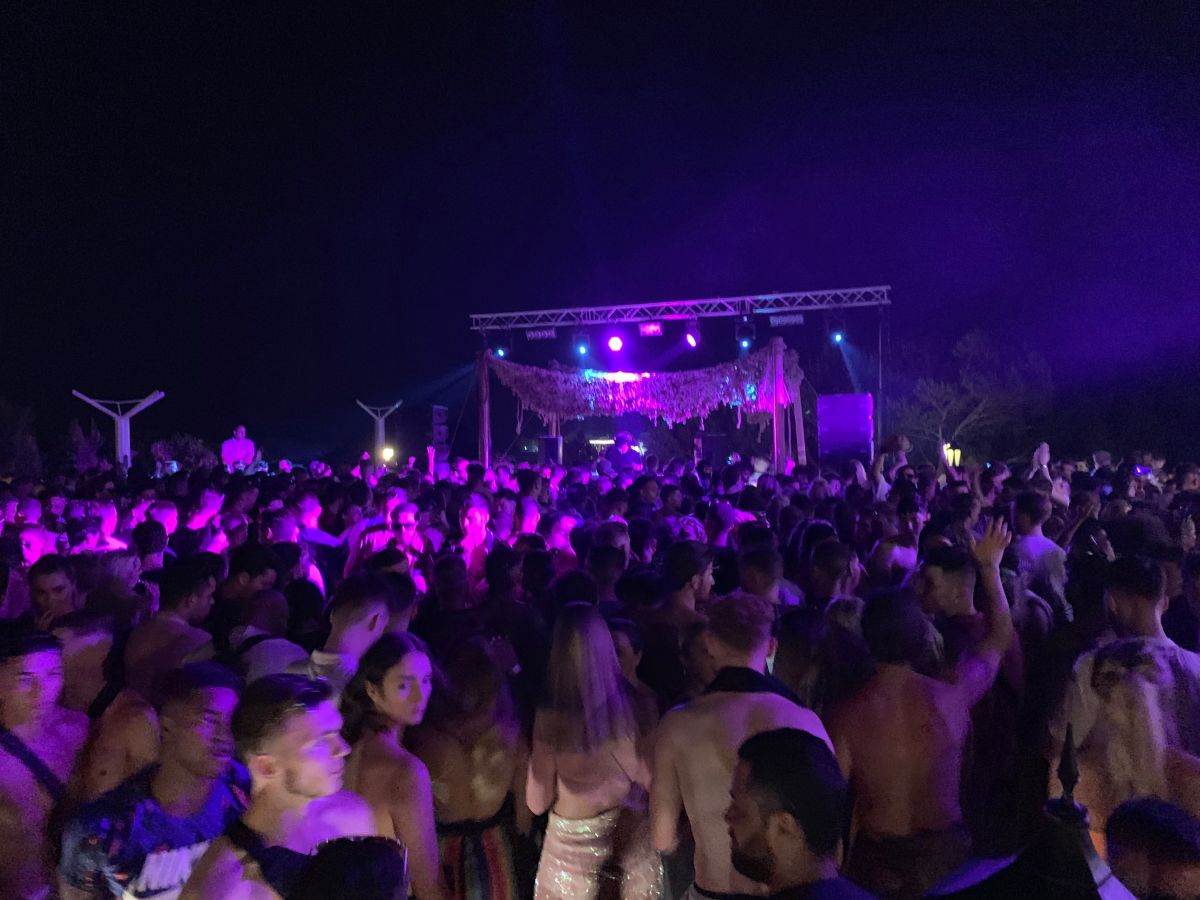 The crazy super energetic nightlife in Malta
9. Popeye Village – yes, you guessed it right, I am talking about the spinach loving sailor. Ever since the 80s musical production of Popeye was set in the islands, this place has been bustling with tourists as there are loads of fun things to do for every age.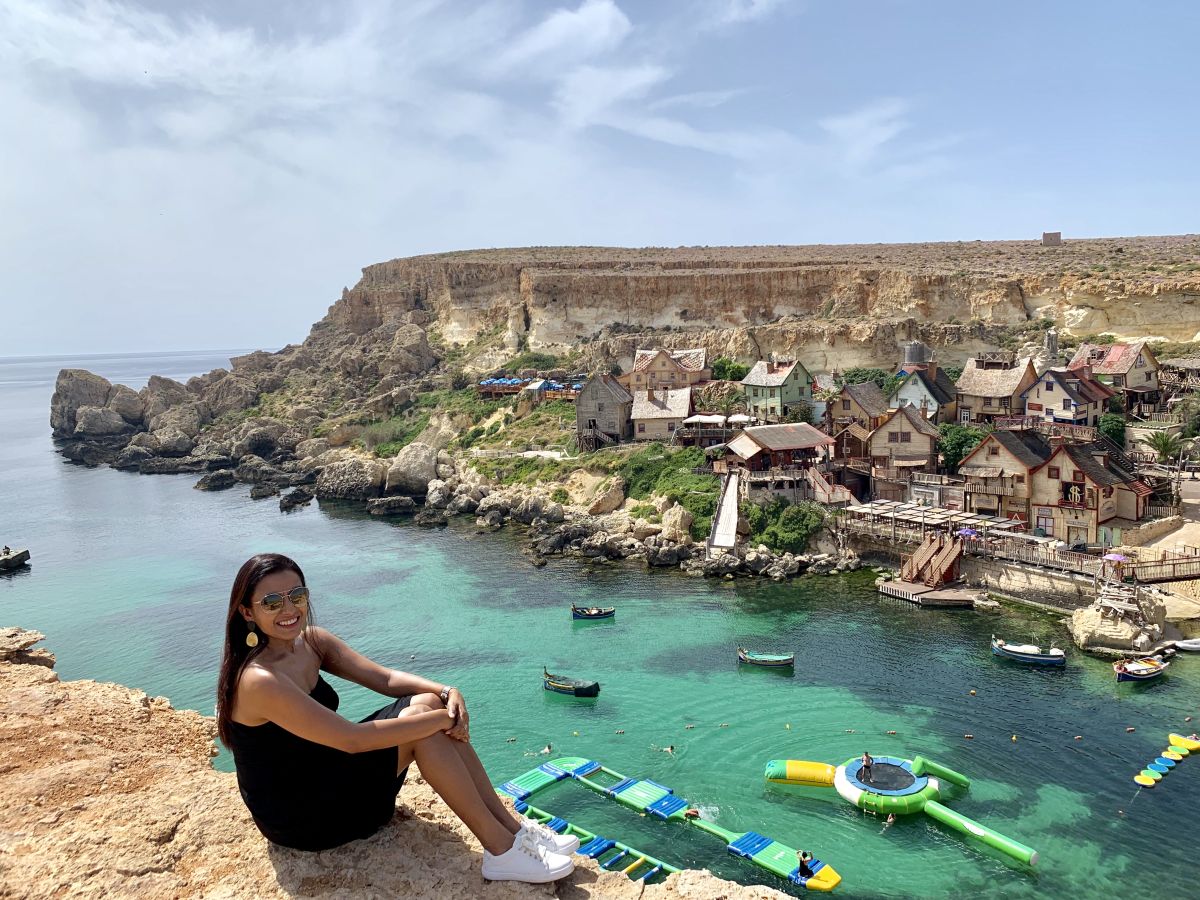 The Gorgeous Popeye village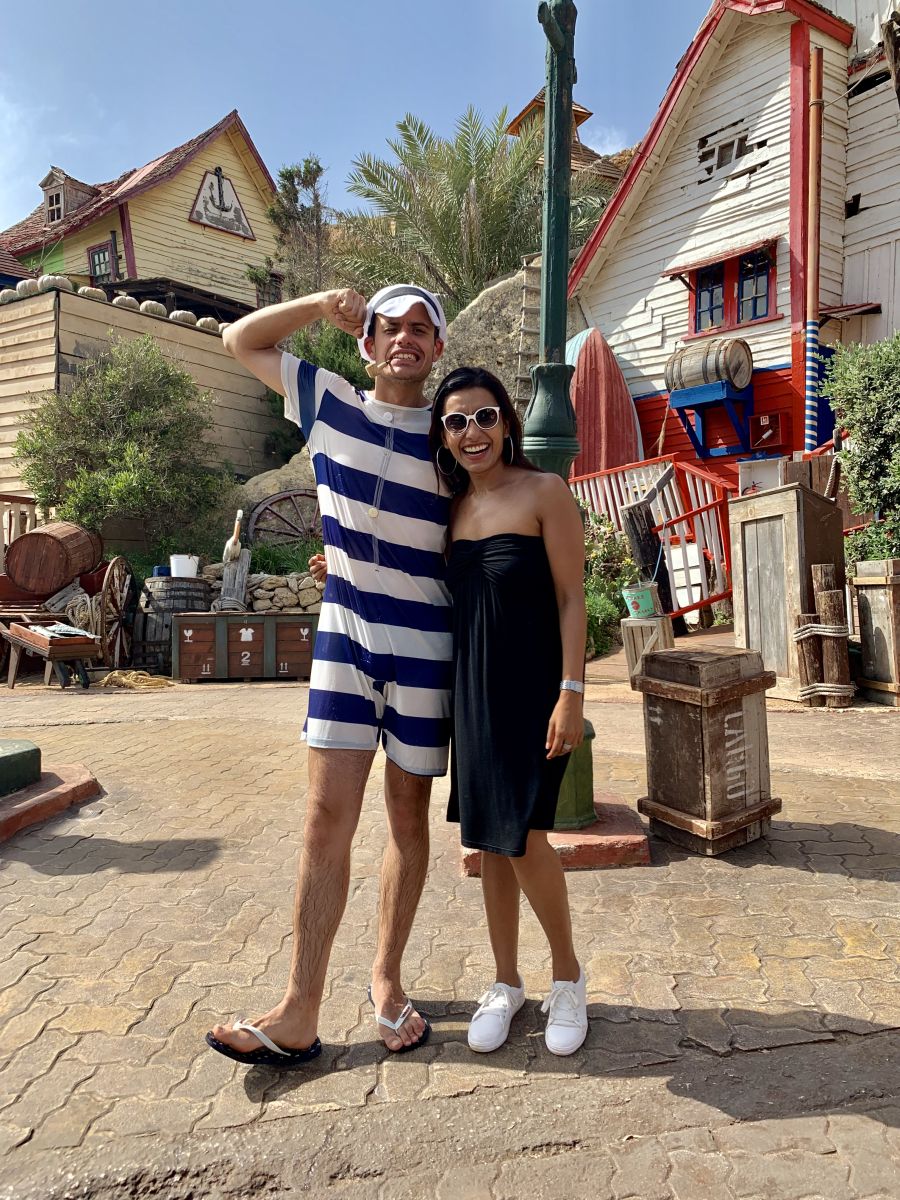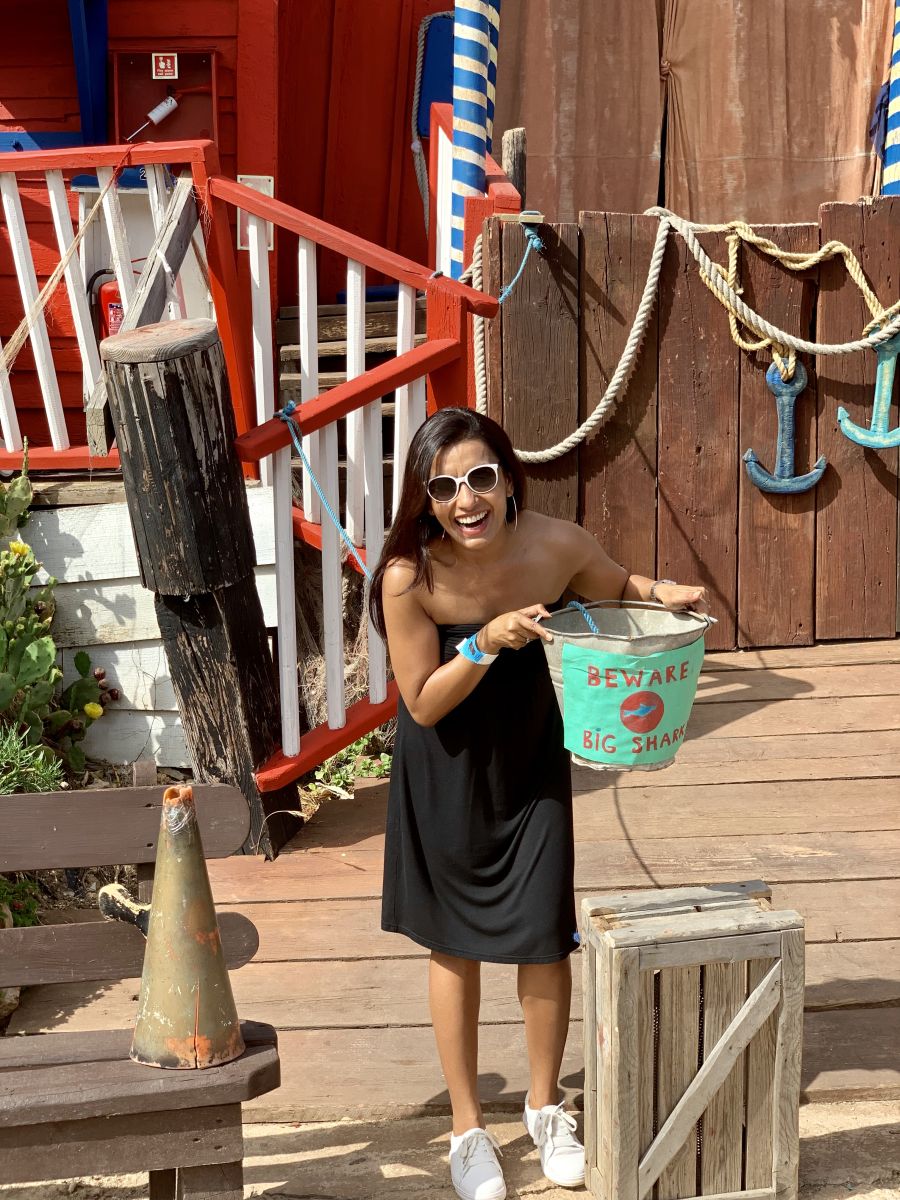 10. When you have a combination of an infinity pool and a highrise, need you anything more for a perfect sunset? I am thinking – not! The sunset at Cafe Del Mar and a dip in its infinity pool with some lovely cocktails is another must do.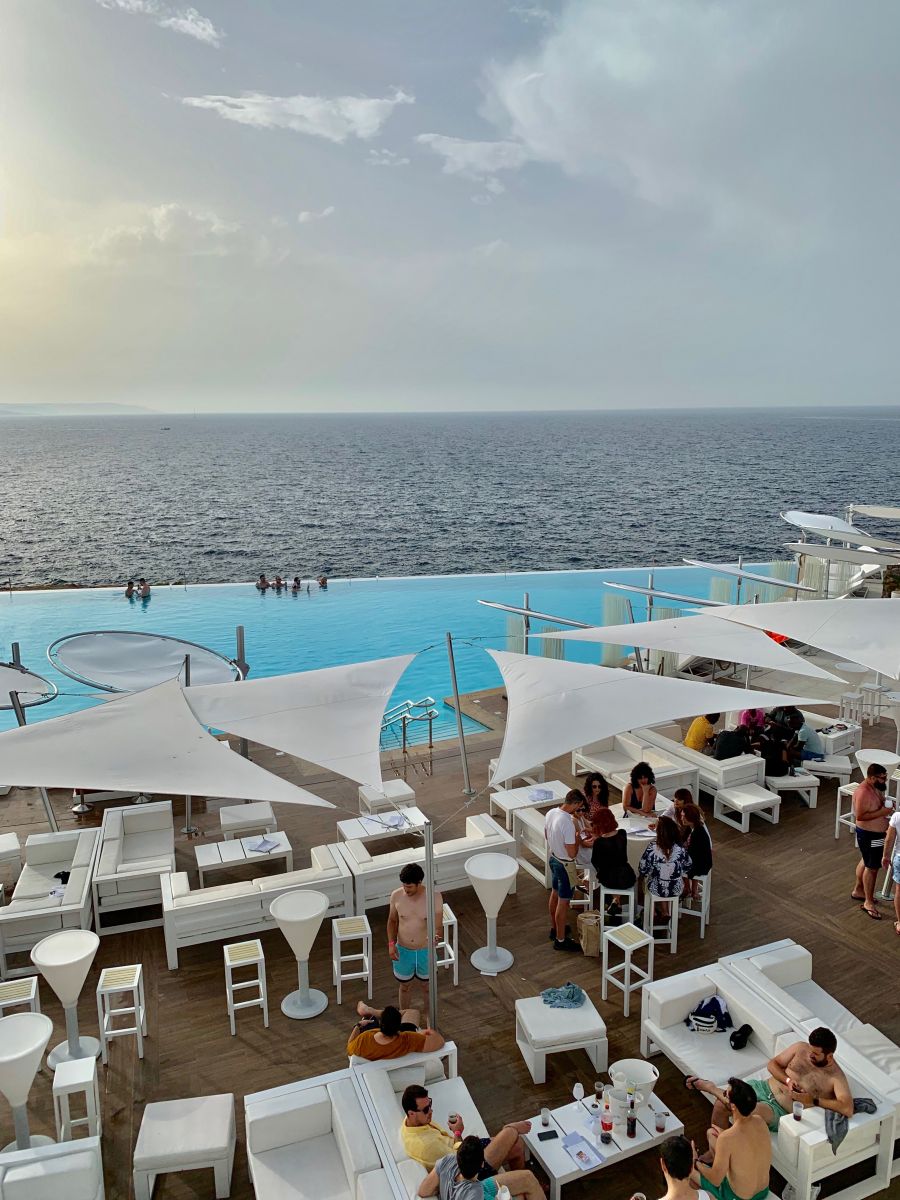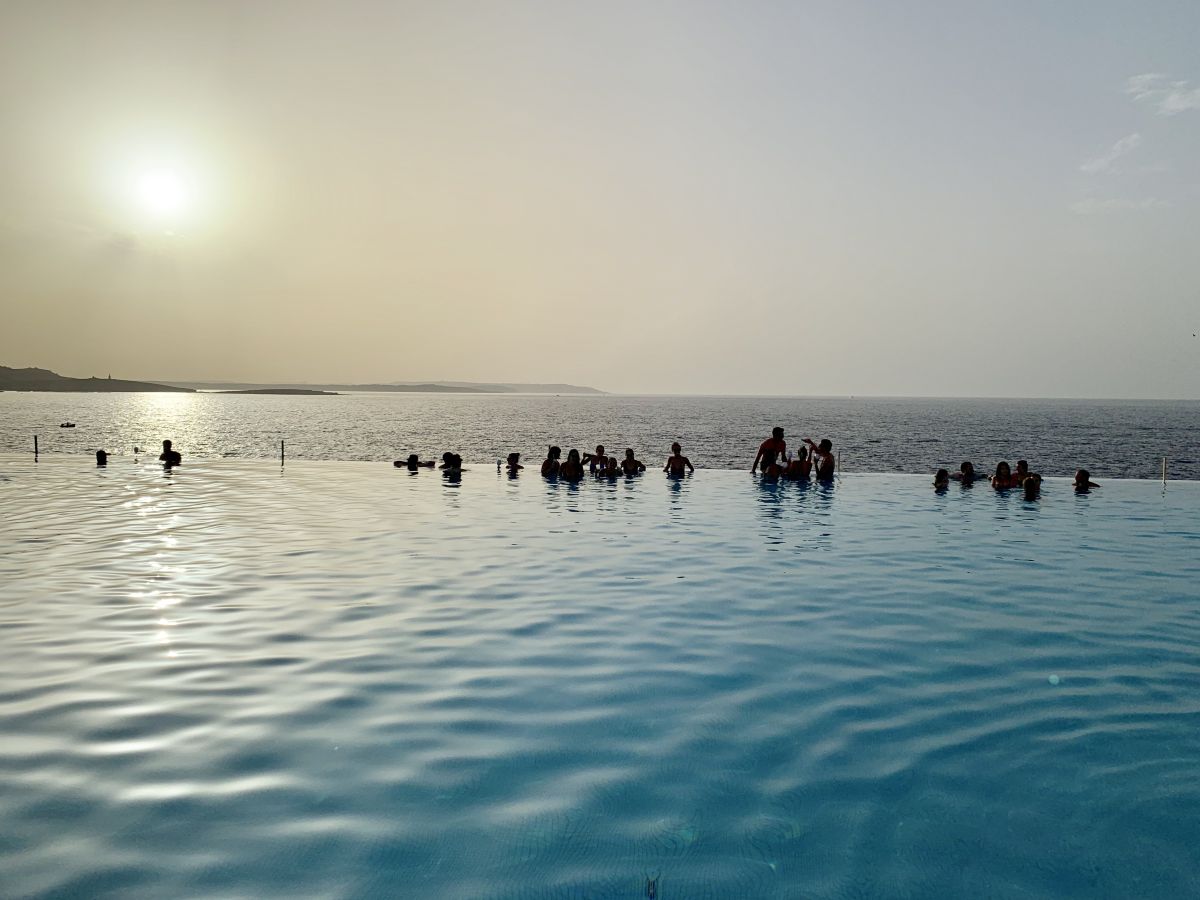 Our last sunset in Malta from this infinity pool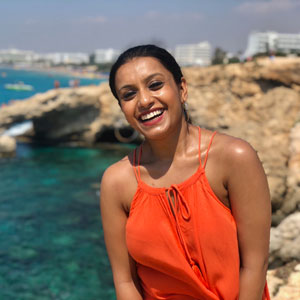 Hey there travel bugs! Glad you made it to my blog. The journey is going to be worth it—I promise.
I am a fearless, unguarded and fun loving traveller. The word 'cannot' doesn't often appear in my life's dictionary. I was bitten by the travel bug a long, long time ago and it has taken me to more than 60 countries and countless destinations ever since. A born networker—I have met and made a gazillion friends across the world and the experiences so far, has more often than not, left me speechless. The more I travel, the more I realise that how much there is left to travel.
So hop on and be a part of my explorations and adventure tales right here on Travel Chatter.
Subscribe to my Newsletter