San Francisco is a major tourist attraction and a cultural, commercial, and financial center. San Francisco has many activities and sites to visit, and there's no shortage of exciting things to do there. From enjoying outdoor dining in San Francisco at Palette Tea House experience to authentic Dim Sums for food lovers alike, things to do in San Franciso is a never-ending list! In addition, it's an ideal vacation place for families with children and the perfect getaway for a weekend with friends. San Francisco offers an experience unique to itself, and this blog explores places you should ABSOLUTELY visit when here.
15 Things to do in San Francisco – You cannot miss anything!
1. The majestic Golden Gate Bridge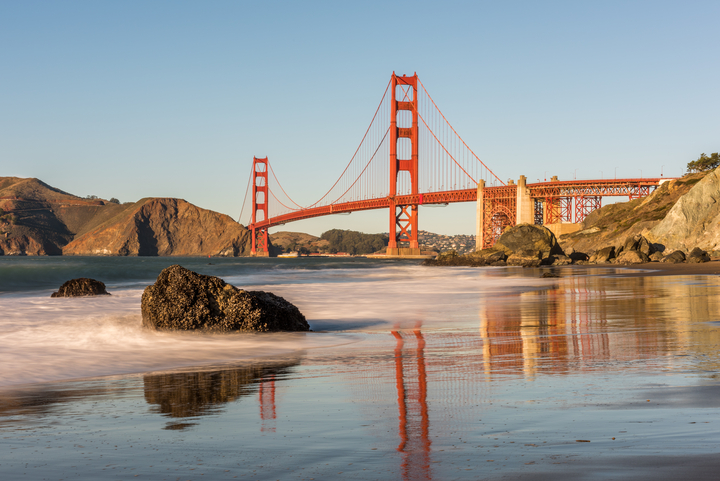 One of the world's modern wonders is the majestic and enchanting Golden Gate Bridge. Made of high-quality and strong steel, the bridge holds the record for receiving the most clicks of any bridge in the world. As a result, this spot is a popular tourist attraction in San Francisco.
If you have been looking for a lifetime of experience and amazing pictures for social media, this is your place! Pro tip: Be sure to be respectful of traffic rules when doing so.
2. Take a cable car ride
Go for one of the most iconic pastimes and ride one of the remaining three cable car lines to get a spectacular perspective of Nob Hill, Fisherman's Wharf, Russian Hill, and the Bay. Then, at the Cable Car Museum, learn about the history of cable cars. It is a fascinating spot for those who take much interest in the evolution of present-day means of transportation.
3. Relish a picnic experience at the Presidio
The best time to visit Presidio for a picnic is when the streets are lined with food stalls. In addition, free lawn games, yoga, live music, and other activities are organized between March and October. With magnificent cabanas lit by lanterns, fire pits, and drink service (especially during Thursdays), evenings here are truly a memory you will always cherish.
4. Have a great time in Union Square
Union Square is one of San Francisco's most popular areas, filled with high-end stores, hotels, cafes, galleries, and nightclubs. In addition, many live events are held here, and there is never a shortage of entertainment options in this region—one of Union Square's unique features.
5. Huānyíng to Chinatown
San Francisco's very own Chinatown is a place you shouldn't miss visiting. The authentic blend of spices from China and unique cooking methodology will take you to ancient China in every bite! Located on Grant Avenue, this place offers outdoor dining in San Francisco as you have never experienced before.
6. Meet a Jellyfish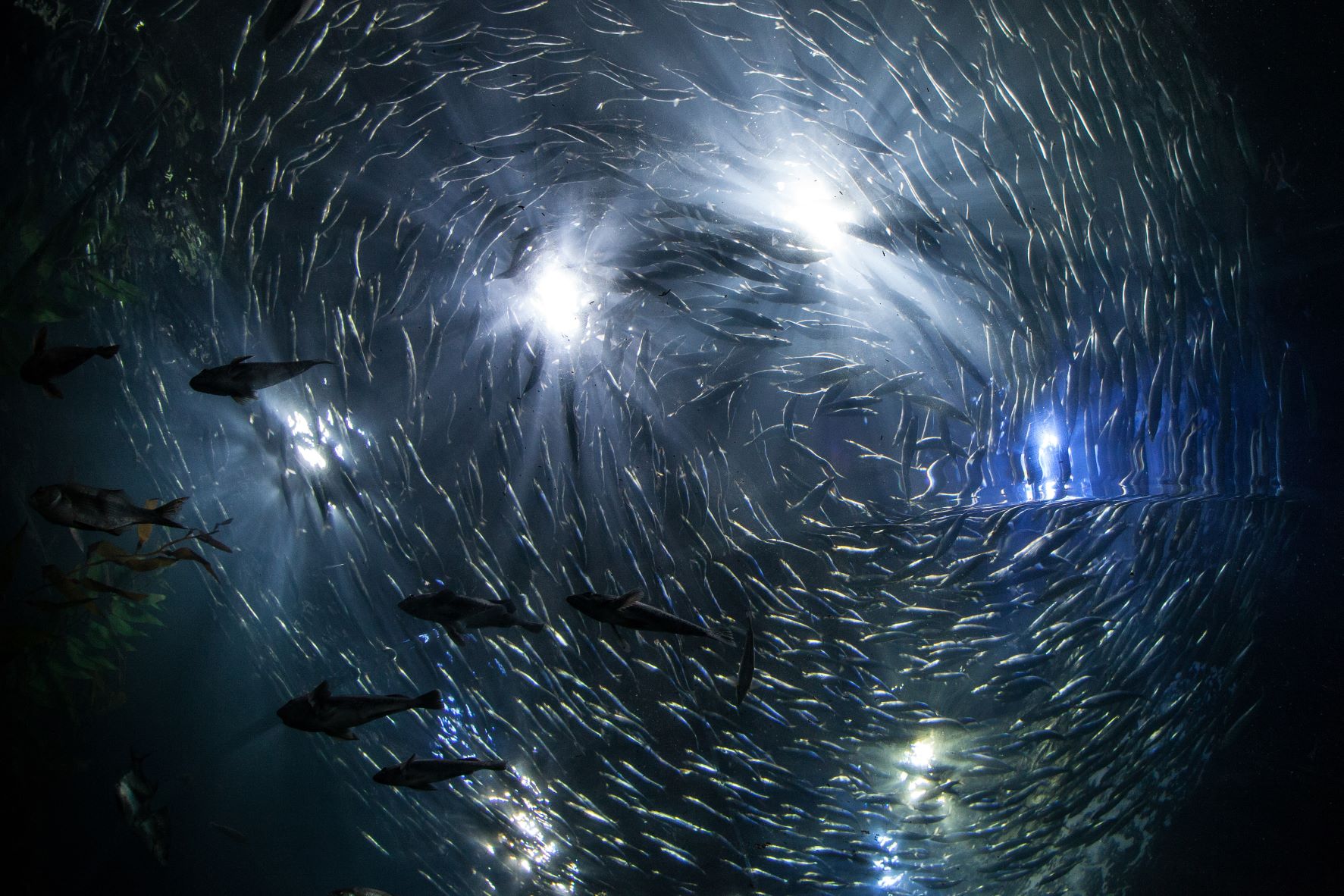 The Aquarium of the Bay is one of the cool things to do in San Francisco. With various aquatic lifestyles on display, this tourist attraction has more than ten thousand sea creatures on display! This is a great place to visit if marine life makes you curious. You can easily walk across the gallery and be surrounded by species of jellyfishes, fishes, and sea creatures!
7. The Alcatraz Island
Visiting this castle, which was converted into a military jail in the late 1800s, is one of the most popular things to do in San Francisco. Unfortunately, it was home to some of the 20th century's most notorious criminals. The spot is known for being spooky but indeed a place you should experience for sure. The tour is guided and safe.
8. Sing along to the music from The Sound Of Music
It all began about ten years ago with a completely different purpose and has become a legacy since then. There are regular sing-along sessions with fantastic live-action and Disney musicals (like The Little Mermaid and Frozen). This is your place if you are looking for enthralling entertainment after a rather tiring day.
9. Root for the Giants!
You must see a game at A and T Park, whether you are a baseball enthusiast or not. This is one of the most enjoyable San Francisco activities you can do to feel like a local. While watching the game, enjoy the much-famed garlic fries with craft beer and Ghiradelli choc-sundaes. This is a must-do San Francisco experience, no bargains here. Unfortunately, Giants games are almost always sold out, so get your tickets early.
10. The world-famous Neapolitan pizza
The world-famous pizza maker, Tony Gemignani, was the first American to win the World Champion Pizza Maker title held annually in Naples. It's a slice of life served hot and fresh every day. There are about ten different types of pizza served here, all of which are baked differently in separate ovens, making it one of the best restaurants in San Francisco for a pizza outing.
11. Ferry Building fresh food saga!
If you are a food enthusiast, this place calls out your name! It is amongst the most fun and unique experience you can have in San Francisco. With a wide selection of foods, including fresh fish, special cheese, and more, your tasting buds are going to be on cloud nine for the rest of the day!
12. Soak in some art
Visiting the San Francisco Museum of Modern Art is undoubtedly one of San Francisco's most desirable activities. This museum was the first to exhibit modern art, and it now has over 29,000 works of art on display, including paintings, photography, and sculptures.
13. Japan's oldest tea garden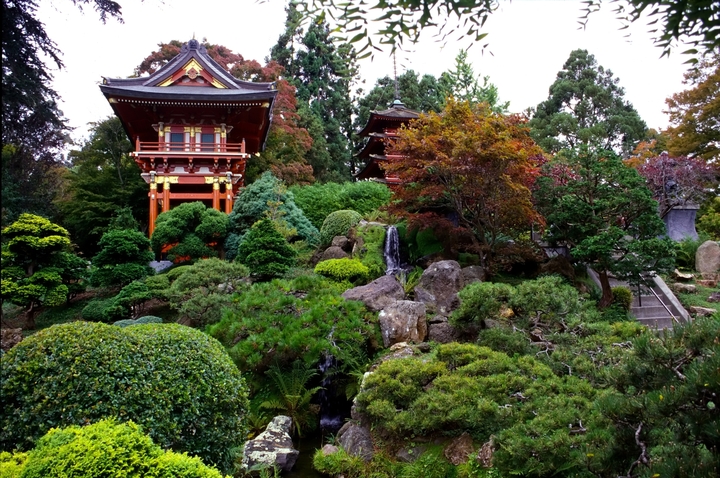 San Francisco's Japanese Tea Garden is the country's oldest public Japanese tea garden open for tea enthusiasts for an authentic tea-time experience. Tourists visit the parks to see the pagodas, stepping stones, arched bridges, and native Japanese plants. It is a refreshing experience as knowing about tea culture is always enigmatic on its own. This place also offers tea ceremonies the traditional Japanese way! Have a day when all you want to do is relax? Then it's time for a tea party here!
14. The Angel Beach
Angel Island is a fantastic spot to visit if you're wondering what to do in San Francisco. It is one of the most popular things to do near San Francisco. The beach can be reached by ferry from San Francisco. When here, expect to be surrounded by stunning taverns and cafes that offer mouthwatering food options.
15. Go for a walk along Ocean Beach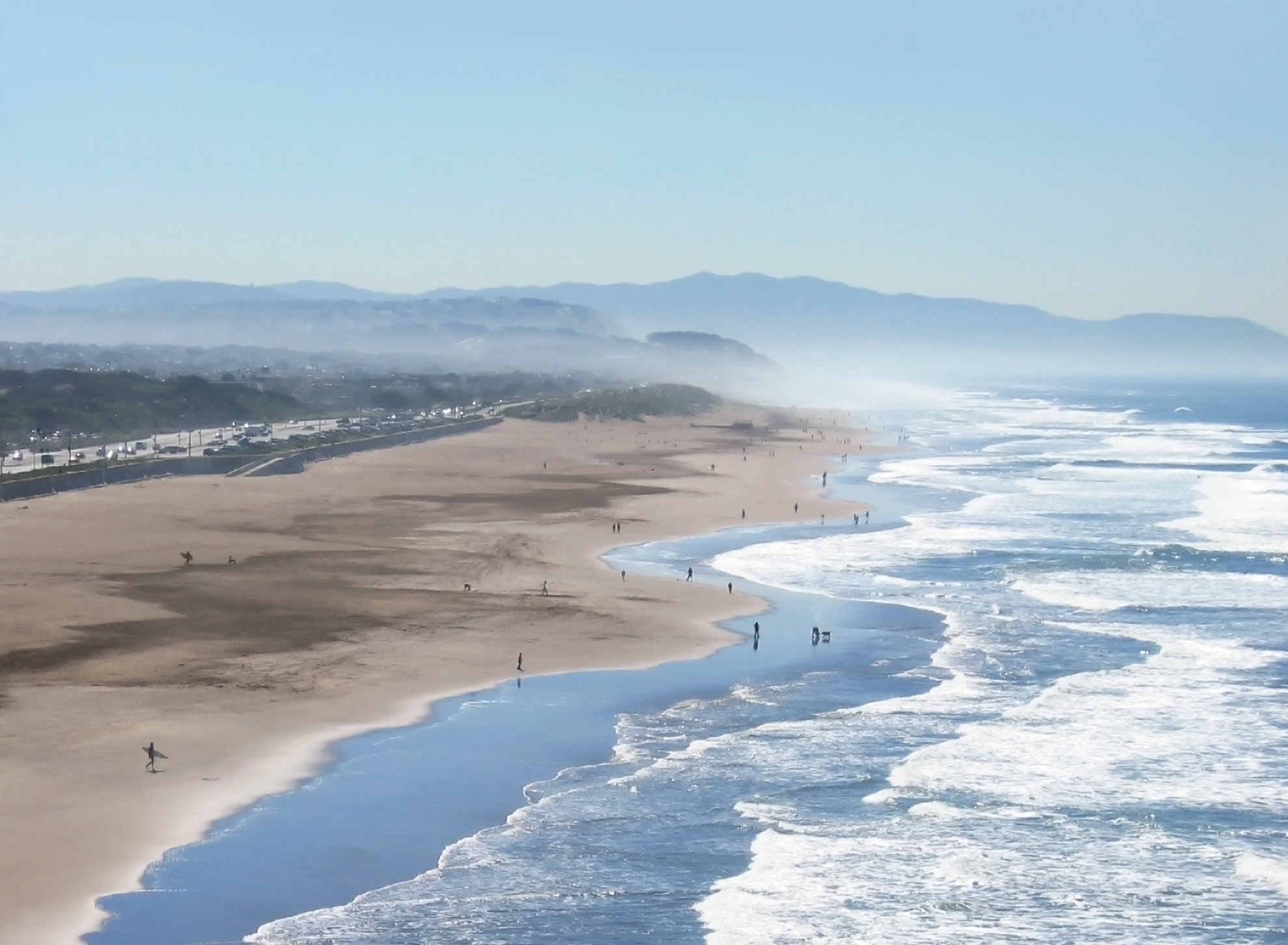 Walking along this beach is one of the most romantic things to do in San Francisco. It is usually less crowded most of the time, and you can soak up the goodness of Vitamin Sea without any interruptions. This place adds a lovely hint of spice to end a long day exploring San Francisco.
More than just a tourist attraction!
Home to tech giant Apple, San Francisco has more to offer than just being a name you have been to. With a refreshing take of weather and a plethora of places to visit, you must plan the trip to not only get cheap flight tickets to San Francisco but also have a stress-free experience. Have you been here? Comment your favorite hangout spots in the comments!
And if you are looking for your next destination after an San Francisco trip, Seattle tour is worth a trip for the exotic locations.
Thanks for reading this. If you liked what you read, please leave me a comment below.
Follow me on Instagram Facebook to stay updated about my travel adventures worldwide.
Frequently Asked Questions
What should I do today in San Francisco?
There are numerous things to do in San Francisco that may be done in a single day. Going across the Golden Gate Bridge, visiting the shoreline at Fisherman's Wharf, relaxing at Golden Gate Park, spending time in Union Square, and touring Chinatown are all must-do activities.
What should I make a point of seeing in San Francisco?
Watching the sunrise over the Golden Gate Bridge, sampling California wine, riding the manually operated cable car, trekking through the Giant Sequoia trees, and spending a day in Little Italy are just a few of the incredible things to do in San Francisco.
In San Francisco, what should I buy?
A cable car replica, Sourdough Bread, Alcatraz keepsakes, Jelly Belly chocolates, and Sausalito handicrafts are some of the most exceptional items to buy in San Francisco that visitors may spend their money on.
What can you do in San Francisco after dark?
Numerous night-time activities in San Francisco should not be missed while visiting the city. Seeing a theatre production, taking a night tour, taking a cruise, visiting Alcatraz, or taking a Segway tour are just a few of the critical activities to handle.
What can you do in three days in San Francisco?
These are just a few of the top things to do in San Francisco for three days. Visiting the Golden Gate Bridge, riding the cable car, being a tourist at Fisherman's Wharf, and exploring Chinatown are just a few of the prominent tourist attractions in San Francisco.
In San Francisco, what can you do for free?
Taking a drive down Lombard Street, taking a walking tour, watching the painted ladies, riding the cable cars, and walking across the Golden Gate Bridge are all free things to do in San Francisco.
So, what exactly are you waiting for? Whether you're traveling for the first time or the nth, there's plenty to see and do in San Francisco!