Finding Nemo in the Andamans!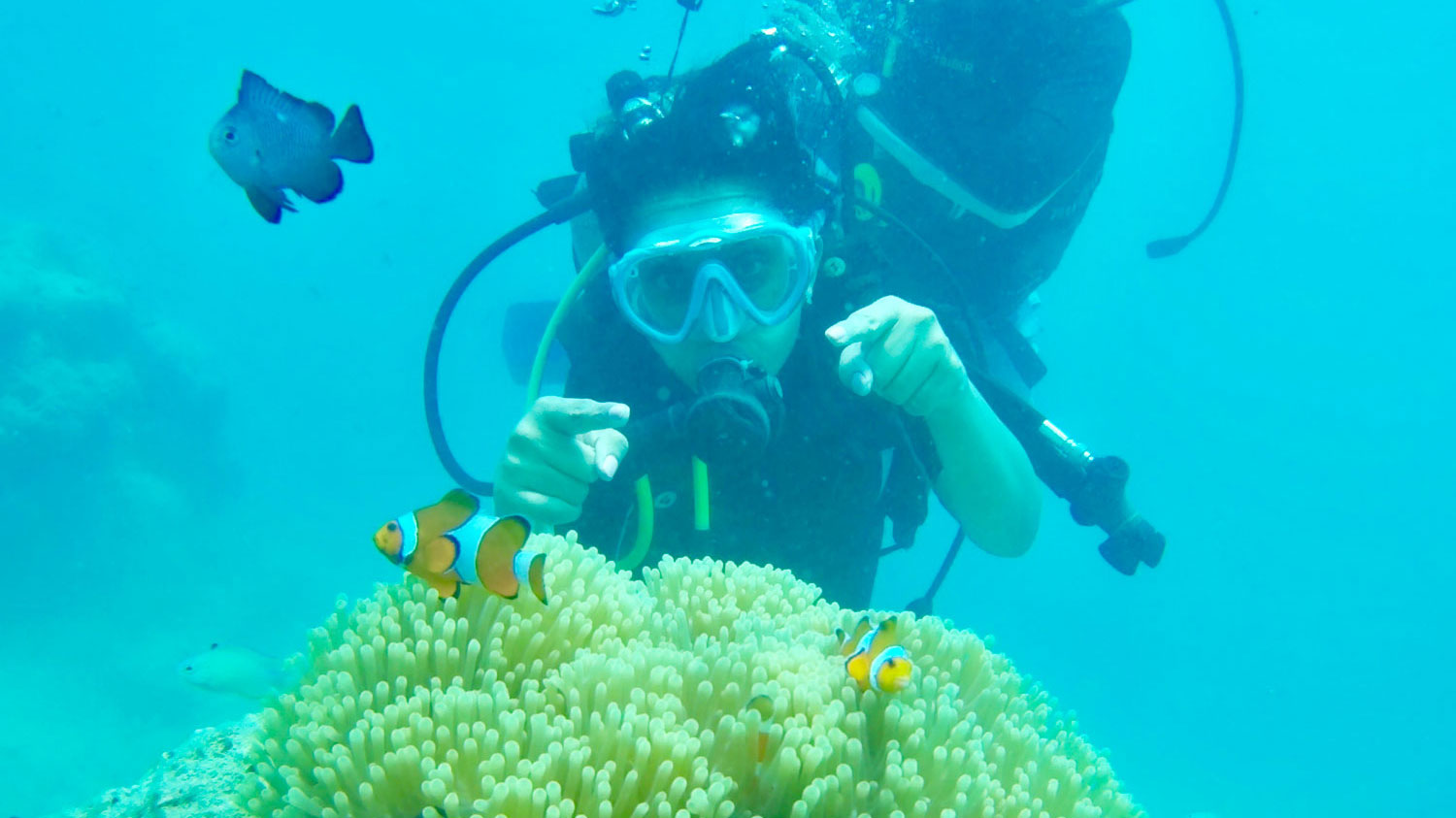 'Finding Nemo' has been one of my favourite films ever since I was a child. Being very attached to my parents myself (like most children), it was extra special to watch the bond between Nemo and his dad. These exceedingly cute orange-white striped clownfish, their soft coral home and the sheer variety of fauna in the deep sea were a few things that always stayed with me, and left me with a new fascination for marine life.
So, when the time came one day in March, I finally planned to take off for the Andaman Islands. This island has always been famous for being one of the best scuba diving sites in the world. Being an adrenaline junkie intent on indulging the curiosities of my inner child, my sole motive was to go diving and meet the real-life Nemo(s)!
We took a flight from Mumbai to Chennai and then to Port Blair. Once we reached Port Blair we did a half-day trip to Cellular Jail (Kaala Pani). This jail was known for its rigid solitary confinement strategy to isolate prisoners, as a means to break their spirits. It's rather bleak when you think of it, but if you enjoy history, you should definitely visit.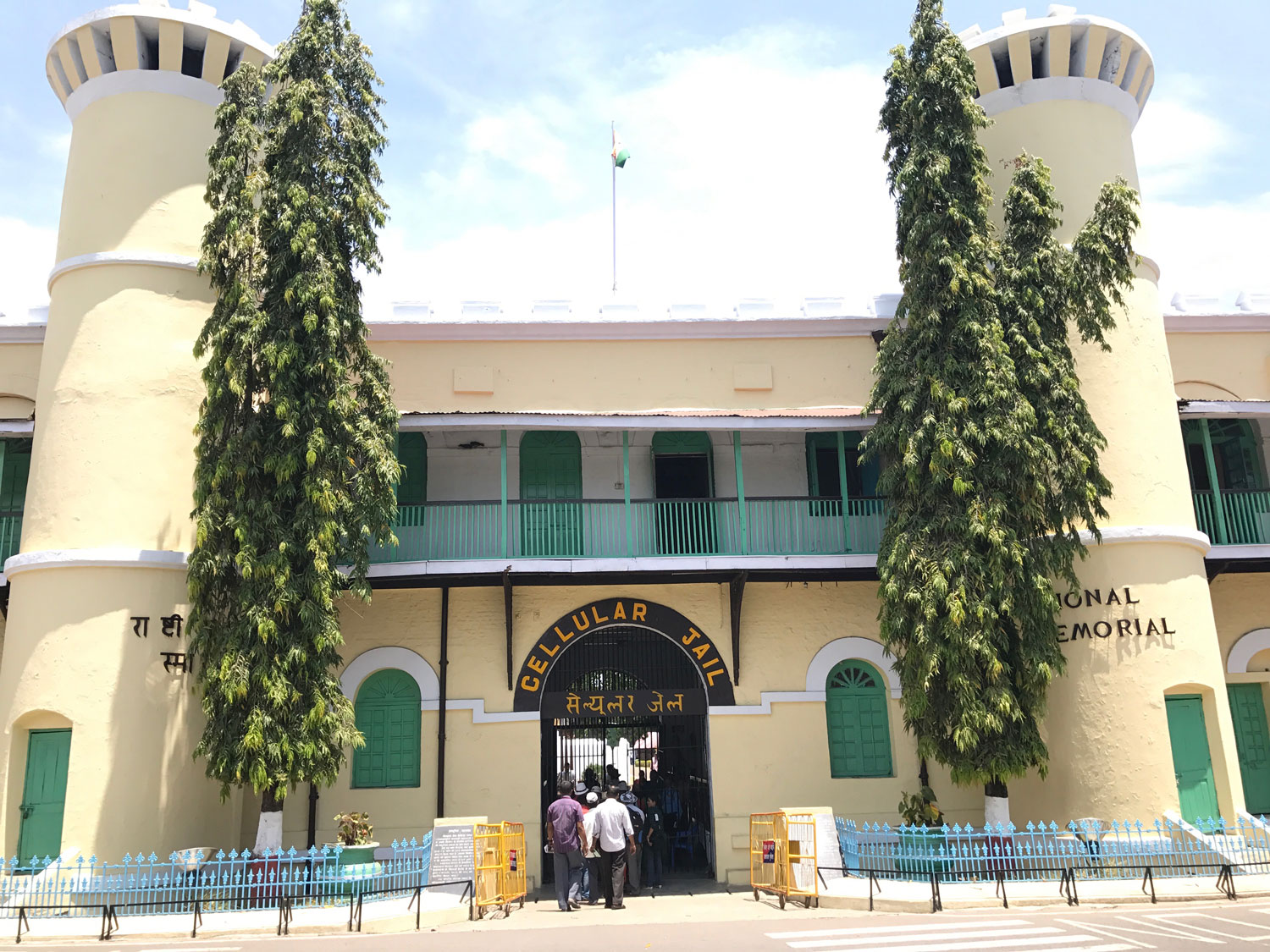 Post this, we did what anyone should do when they're on an island – binged on some delicious seafood! After our little food fest, we took our ferry to Havelock Island (there are just 2 ferries that go, so one must keep track of time) where we stayed for 3 days. A good number of people living on Havelock Island are Bengalis, so conversing with them was easy and delightful!
Our home for the next 2 days would be Munjoh Resort, a gorgeous luxury resort with its very own, stunning beach. From here, we moved to Barefoot Resort at Radhanagar Beach, where we stayed for a day. Radhanagar beach is considered to be one of the best beaches in Asia, and rightly so! Its turquoise waters and sparkling white sand are like a postcard come to life. If there is one and only one thing you should do at this beach, it's to sit back and do nothing!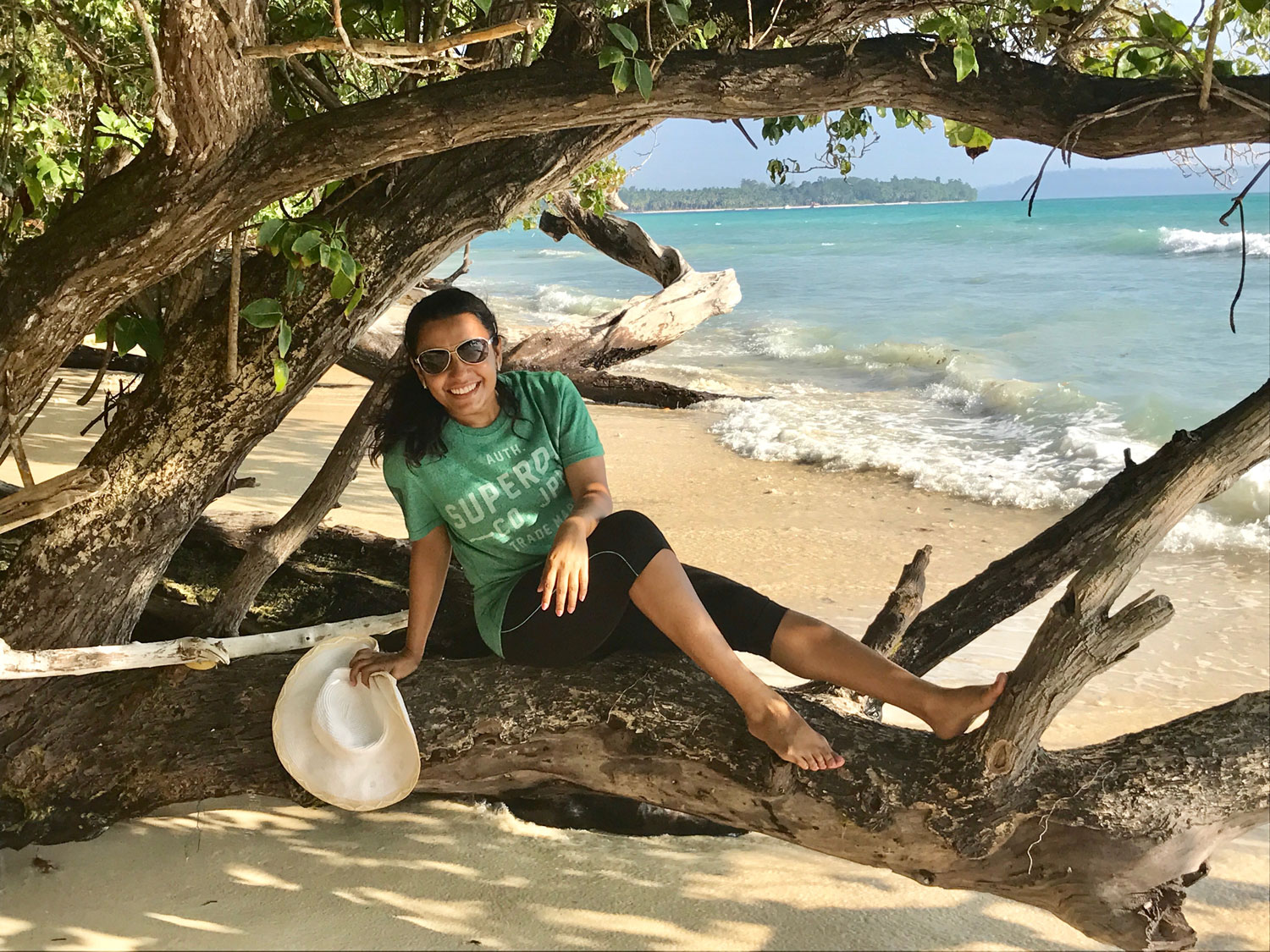 After having lazed by the sparkling azure beaches of the Indian Ocean we left for our first SCUBA dive. Our dive operators were the amazing folks from Dive India. Dive India is, by far, one of the best service providers for SCUBA diving on the islands of India. We found them at the popular Full Moon Café that serves the most heart-warming and soul-stirring food on the island. Honestly, unwinding at this café is an absolute must-do!
We were briefed by the Dive India team, and after all the formalities we were strapped up in our dive suits and taken to a beach where we would go diving. Much to my excitement, this reef was called the Nemo Reef – if this isn't a sign, I don't know what is! Nemo's Reef is also known as the classroom reef, as it is perfect for beginner divers. It's an easily accessible dive site, with a shallow sandy patch bordered by a lively reef starting just off an enchanting mangrove beach. The marine biodiversity is thriving here and how!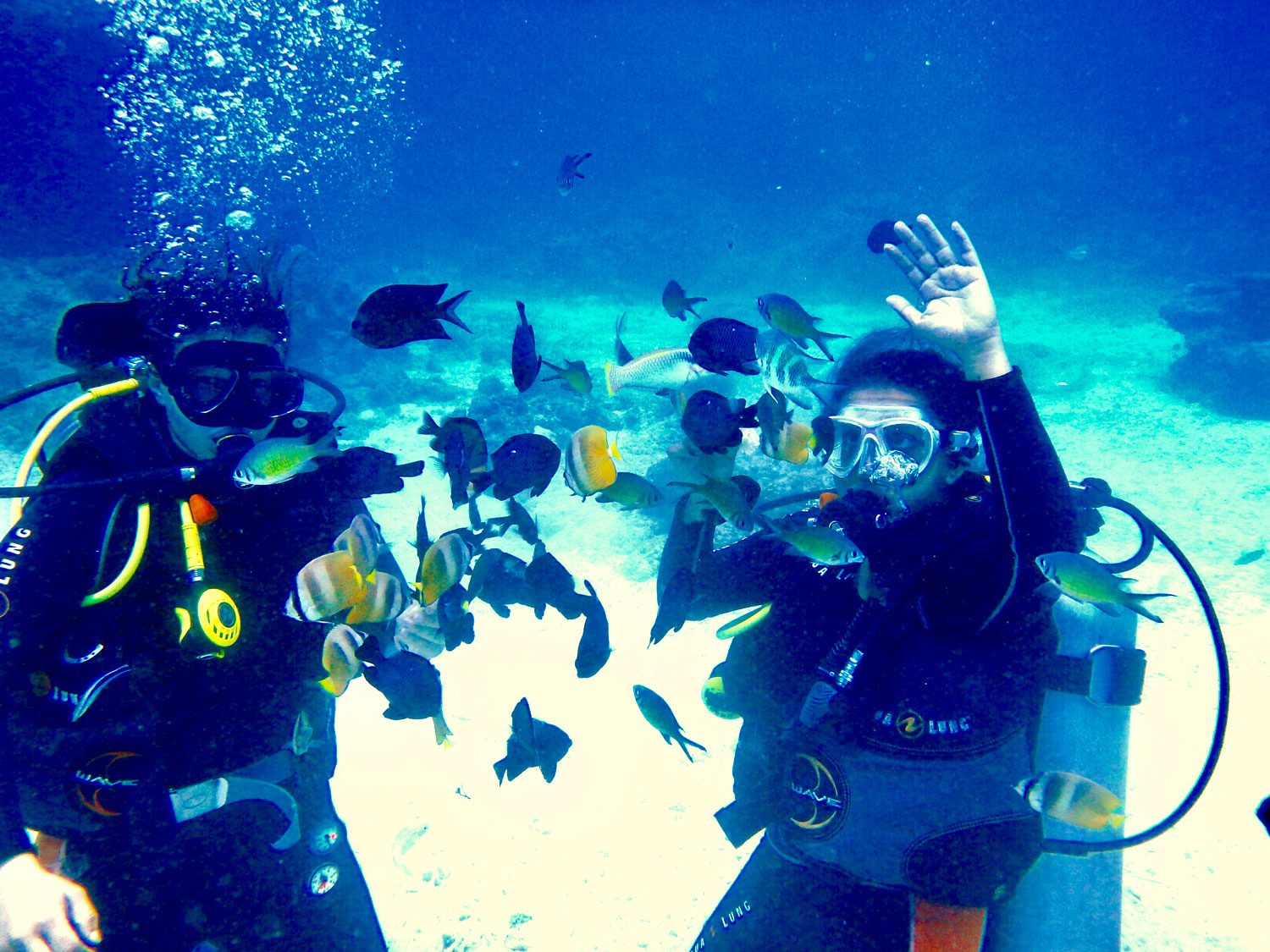 Although I have gone scuba diving in Thailand, Philippines and the Great Barrier Reef in Australia, I was extremely thrilled for my very first dive in India, as India hardly gets any spotlight for its diving spots. We finally jumped off our boats with our weights and our oxygen tanks. Once we dove in, the sea began to unfurl all the magic it had been hiding underneath, in the form of all the vivid and varied marine life and vivacious corals. I couldn't help but feel hypnotized by the beauty surrounding me. Time seemed to slow down to a trickle, there was nothing but pure marine magic all around me.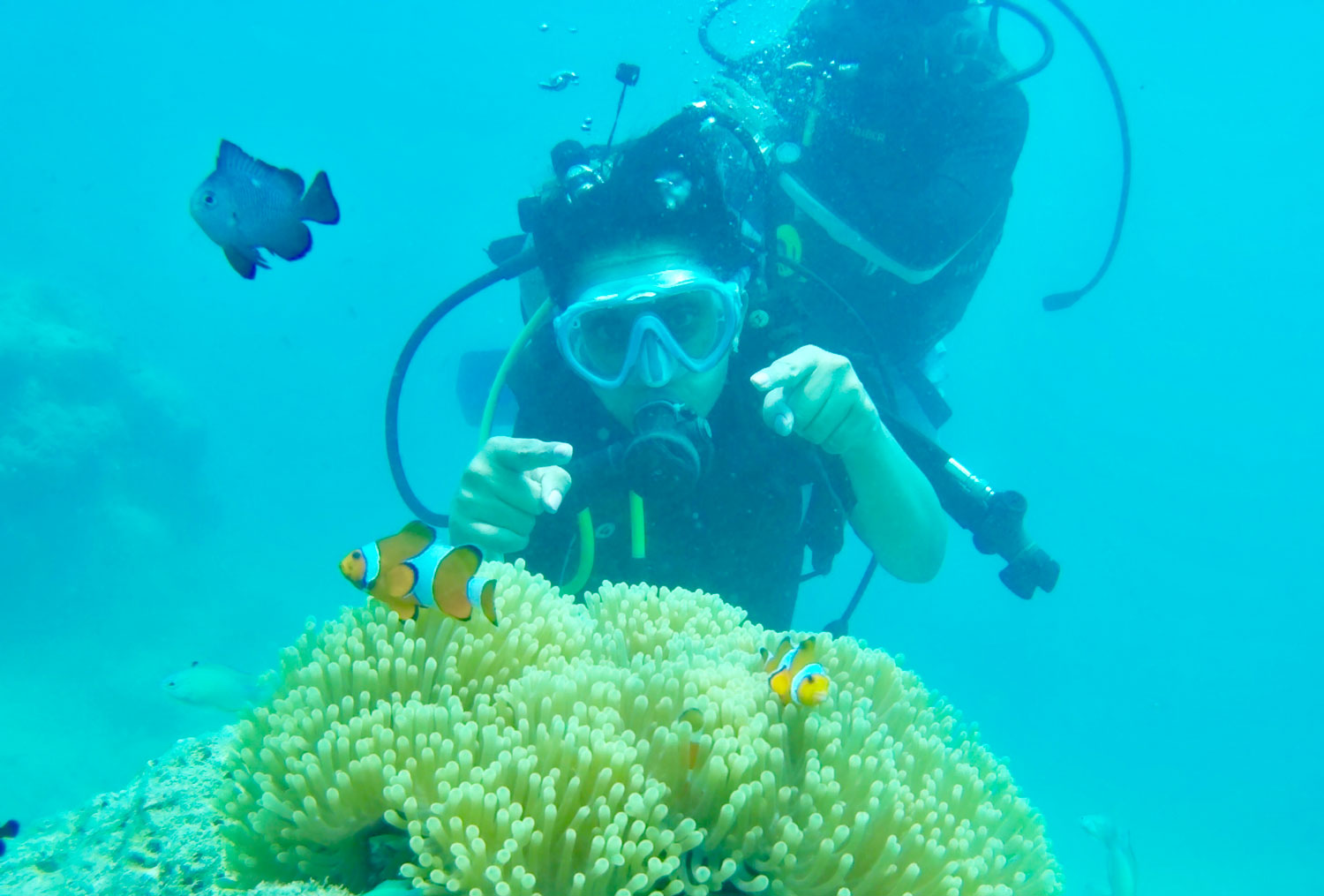 I've always felt enchanted by the myriad colours of the sea and everything in it. The starfish that always lays still on its substrate; the numerous jellyfish with vibrant colours – some pink, some purple and some bioluminescent; the stingray which is apparently heavier than a piano but slower than a car. Meanwhile, the colourful parrotfish, damselfish, pipefish and seahorses all seemed to be having an underwater party while some were hunting for food or just lazing around. We also caught a gang of Razorfish gliding over the reef in a formation and an octopus changing colours, wary of our presence.
The thing about Andaman is that It has a plethora of pristine and magnificent dive sites to choose from, which are also relatively unexplored. This gave all our dives an element of surprise and a wide berth for exploration.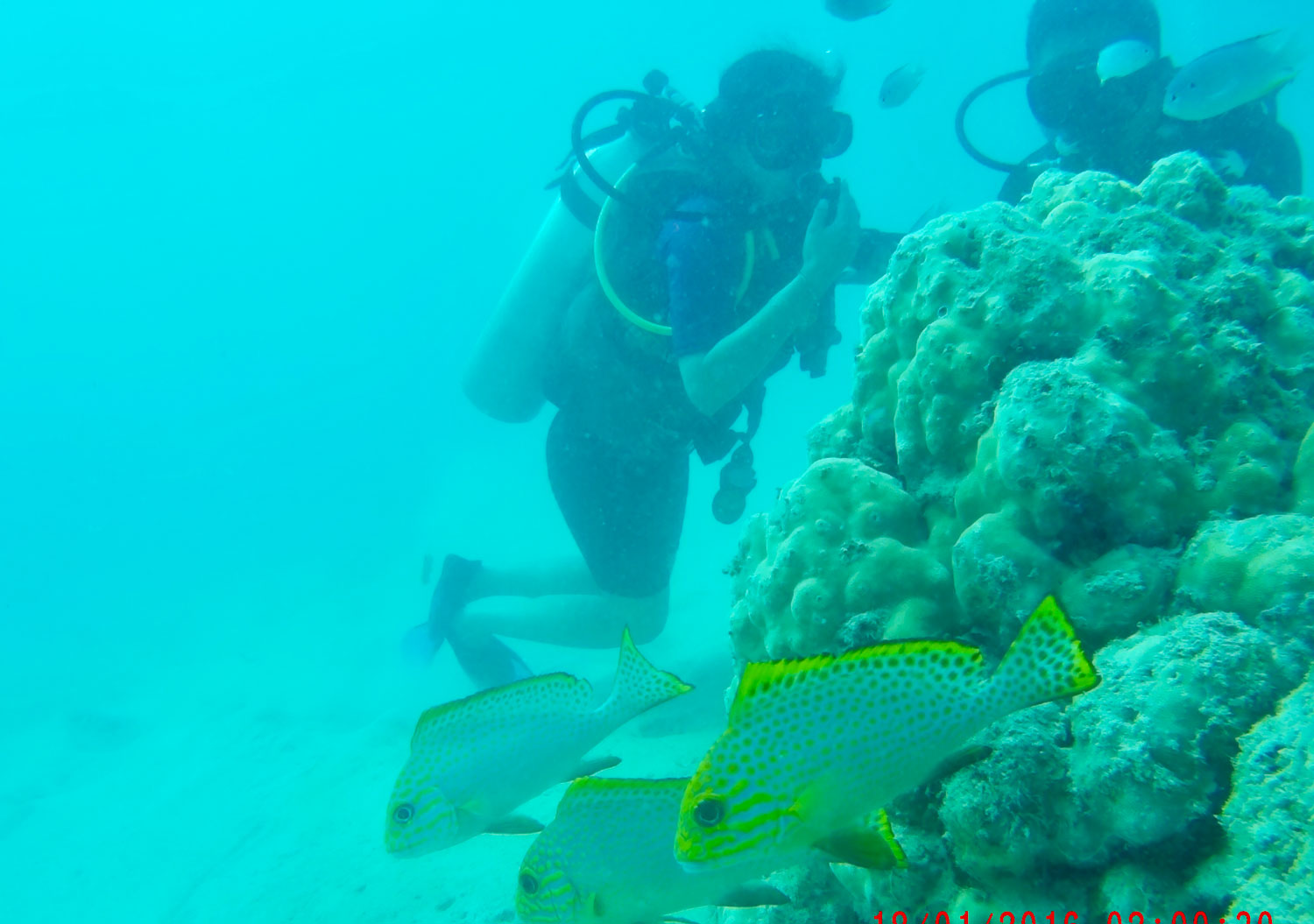 But, the million-dollar question that spurred this entire journey remains: Did I see Nemo? Not just one, but a whole school of clownfish, darting in and out of the twirling
tentacles of the purple and yellow sea anemones! Amid unadulterated glee and childlike excitement, I also learnt that clownfish share an amazing partnership with sea anemones. Anemones have tentacles that sting but the clownfish aren't bothered by it. In fact, the anemones' tentacles form a perfectly safe home for these little fish. In exchange for the anemone's protection, the clownfish increase seawater circulation to its host and help it breathe. Yet another jolting reminder that Mother Nature works in truly remarkable ways.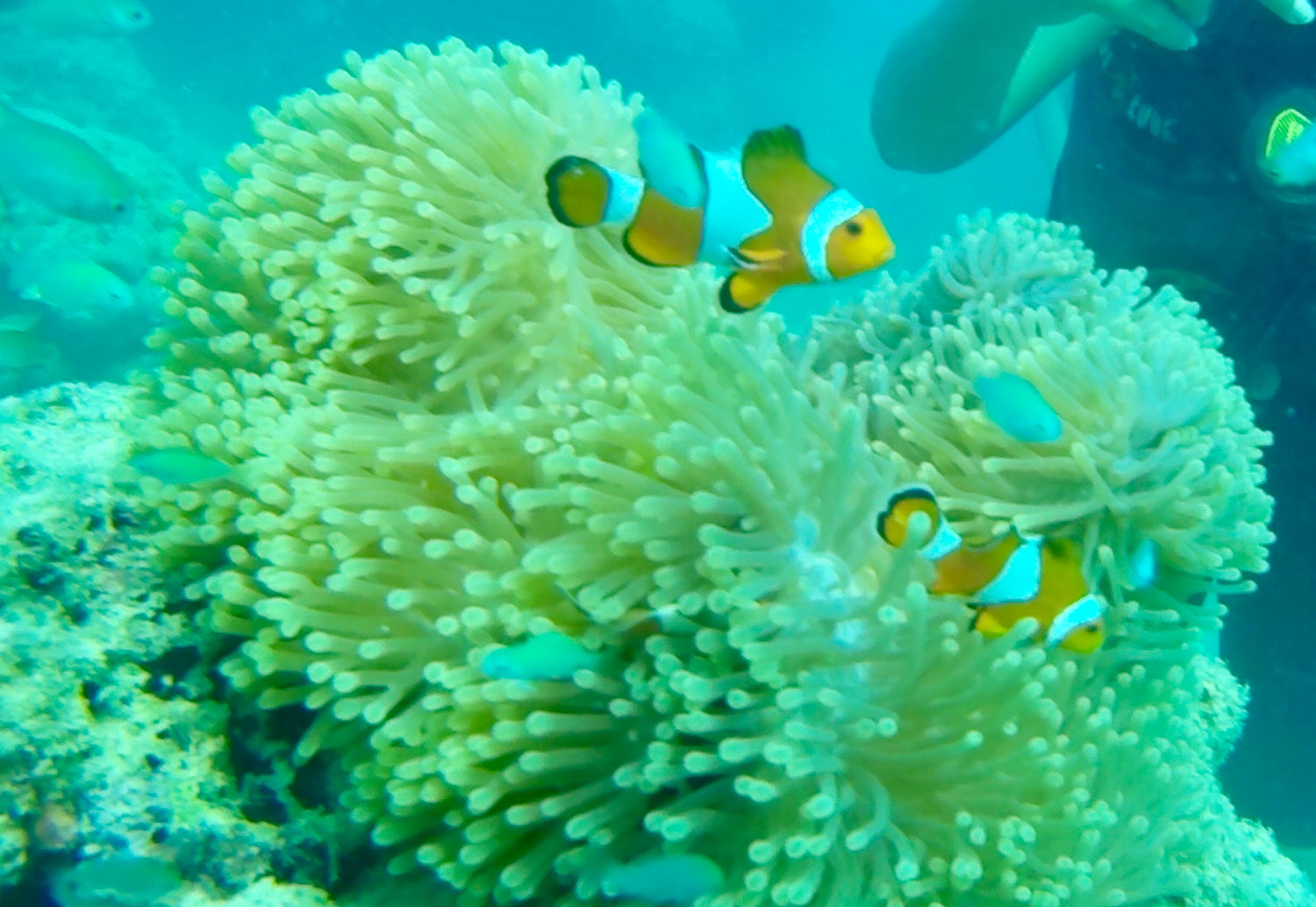 Every time I would push closer to the anemones for a better look of the clownfish, these little orange-white cuties would come out of the tentacles as if welcoming me into their world! When my instructor signalled me to move on, I just couldn't. I wanted to stay right there and gush over these adorable creatures. After my underwater rendezvous with the clownfish, nothing else seemed to interest me, although the sea has so much more to offer! I would keep looking for more Nemo nests, and I did find so many more!
Once we surfaced and got into our boats, my mind kept going back to everything I had just witnessed. I felt overwhelmed by how enthralling the underwater world is, and how easily we tend to forget this. Our distance from nature in its purest forms leads us to take it for granted. But, it all changes when you take your first dive into these waters.
The only thing that can make such a magical experience better is hot sumptuous island food! We headed to a place called 'Golden Spoon' which served some of the best lobsters I have ever eaten.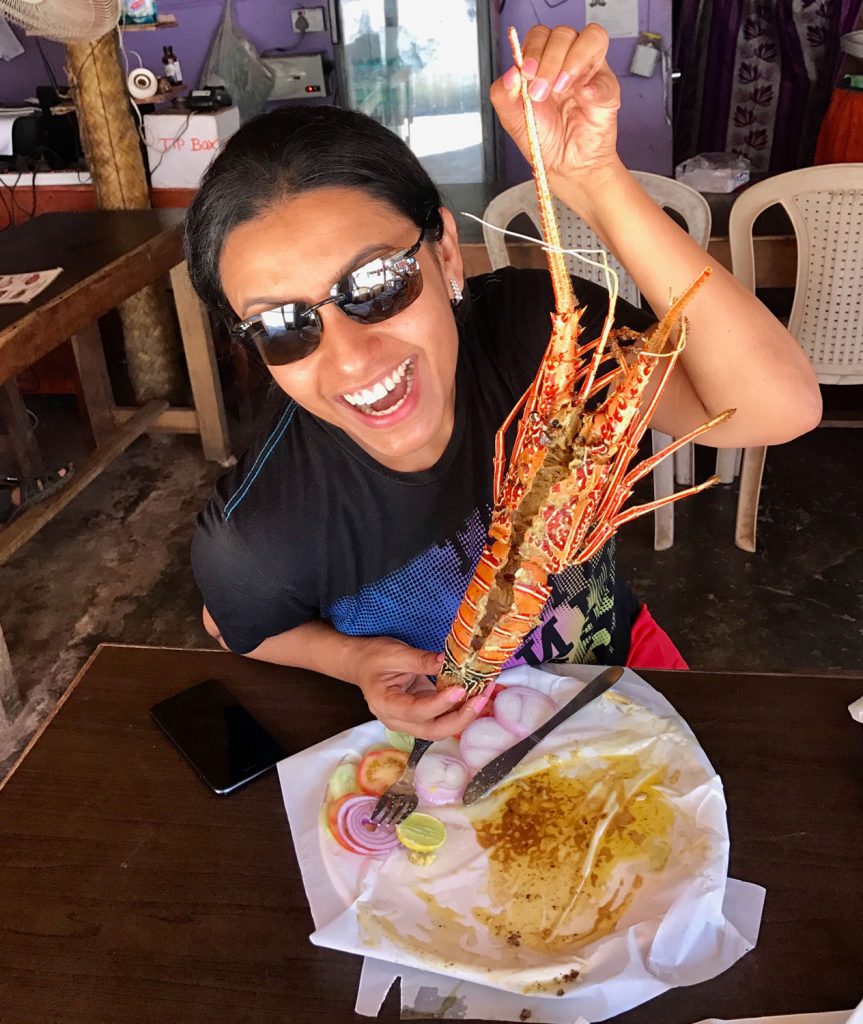 I returned with memories I will cherish for the rest of my life and a tan that would take a long, long while to come off. Oh, but it was totally worth it! We dived 3 times in 2 days. Each time better than the last. Come to think of it, that's what Andaman is all about – Dive. Eat. Sleep. Repeat.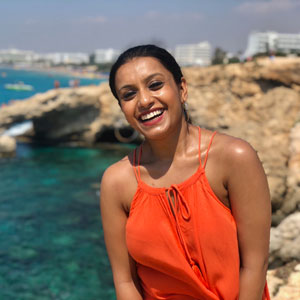 Hey there travel bugs! Glad you made it to my blog. The journey is going to be worth it—I promise.
I am a fearless, unguarded and fun loving traveller. The word 'cannot' doesn't often appear in my life's dictionary. I was bitten by the travel bug a long, long time ago and it has taken me to more than 70 countries and countless destinations ever since. A born networker—I have met and made a gazillion friends across the world and the experiences so far, has more often than not, left me speechless. The more I travel, the more I realise that how much there is left to travel.
So hop on and be a part of my explorations and adventure tales right here on Travel Chatter.
Subscribe to my Newsletter