top tourist attractions in Malta – the tenth smallest country globally, is located right in the middle of Europe. It is a European island nation located in the Atlantic Ocean. Even though Malta is a small island, a quick trip there is charming and offers many activities.
Located south of Italy and home to some of the world's finest architectural landmarks, the island nation of Malta is a favorite among honeymooners, nature enthusiasts, and others seeking tranquil and picturesque getaways.
With that in mind, here are my recommendations for the top tourist attractions if you are planning a Malta trip. If you are still wondering why Malta is worth visiting, find your 10 REASONS WHY YOU SHOULD VISIT MALTA.
Malta: The Place, the Beauty, and the 8 Top Tourist Attractions
Mellieha Bay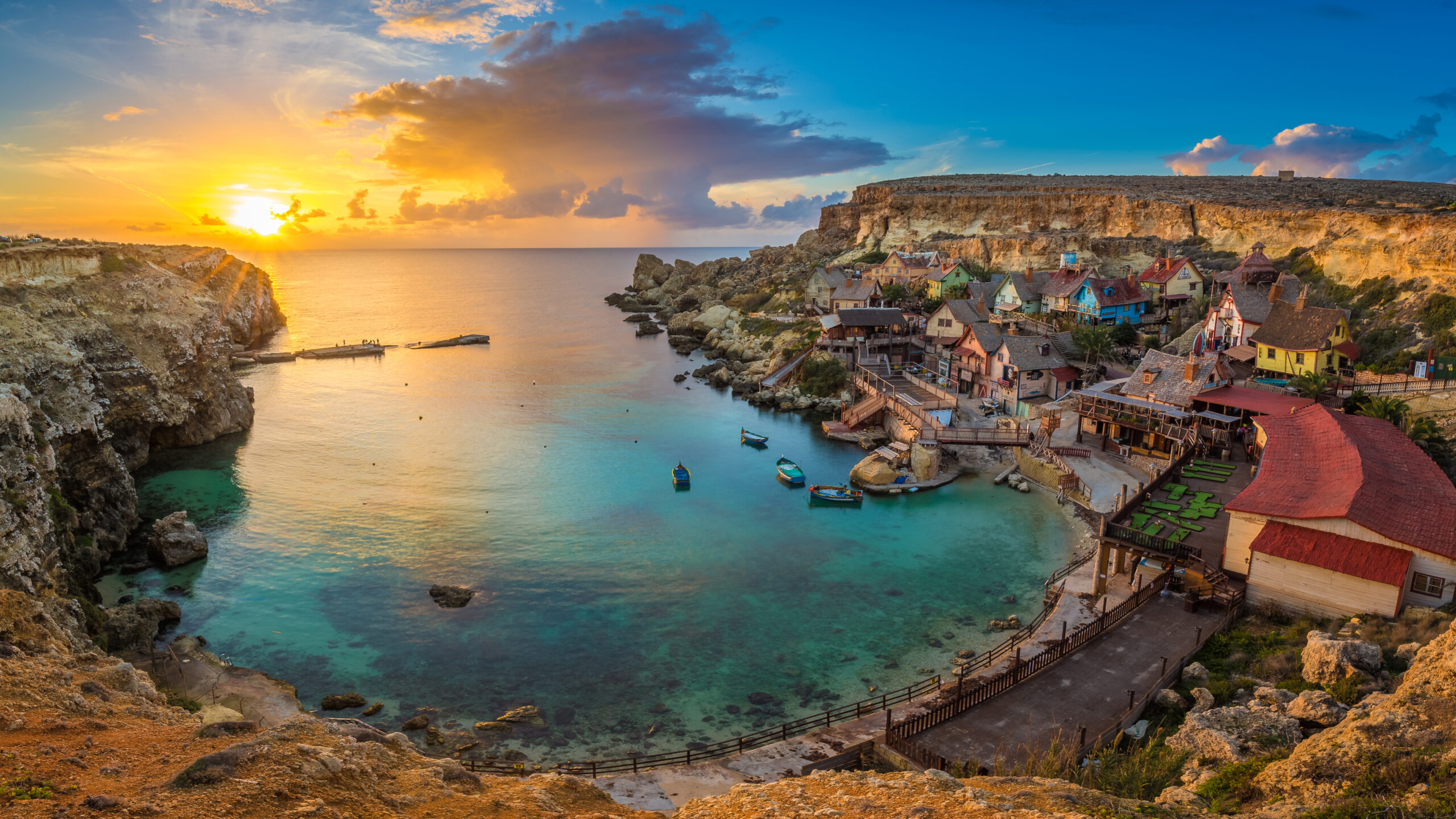 One of the top tourist attractions in Malta, Mellieha Bay (also called Gadara Bay), has the longest sand area. There are beach-side cafes that sell food and beverages, so you can stay and relax without having to leave the premises.
In under 20 minutes, you can reach Mellieha, a rapidly growing town perched picturesquely on a ridge after a steep climb. Popeye Village, the set of the 1980 film, and the restored St. Agatha's Tower from the 17th century are all within a short distance of each other and sights not worth missing out on!
Valletta
Located between Marsamxett Harbour to the west and Grand Harbour to the east, Malta's historic capital, Valletta, is a seaport. It is Europe's southernmost capital and the EU's smallest capital city. Its churches, museums, and historical landmarks have made Valletta a world-renowned tourist destination.
The city's baroque architecture, which combines elements of the Classical Era with Neoclassicism, is especially noteworthy in Valletta, and visiting them is one of the best things to do in Malta.
There is no better place in Europe to see Baroque architecture than Saint John's Co-Cathedral, located in the city's heart. The Grandmaster's Palace, the residence of the Knights of Malta, can be found nearby.
In addition, there are several historical walking tours available in the city that can assist you in discovering the city's many hidden gems. Finally, the bus system in Valletta is excellent for getting around the city hassle-free.
Gozo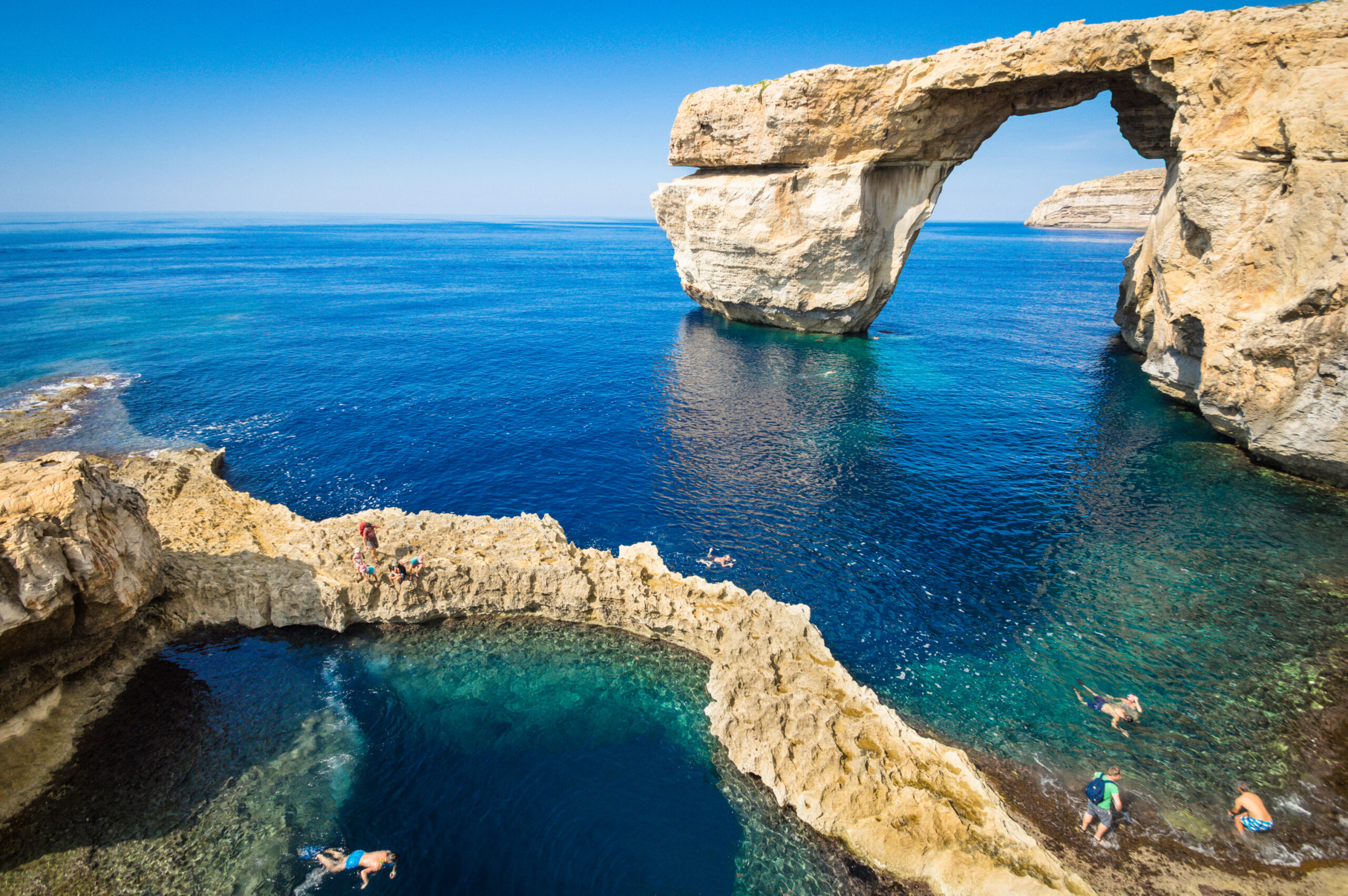 In Gozo, Malta's crown jewel, find a new tiara of quaint and serene, tranquil and idyllic. The Ggantija Temples, a UNESCO World Heritage Site on the Maltese island of Gozo, are also a draw for tourists.
The island's beautiful villages are the most tranquil spots to visit and truly one of the top best things to do in Malta. The rolling hills and meadows of Gozo are home to many traditional Maltese villages, unlike the urban sprawl of the other Maltese islands.
It's a peaceful sight to see sheep grazing on the green pastures around Santa Lucija during the winter and spring months. For a guided tour through the vineyards and orange groves and a true sense of Gozo's culture and history, visit the Ta' Mena Estate, located on the island's western coast.
Blue Grotto
To see the Blue Grotto, you must travel along the Maltese coast, which offers breathtaking views of the island's natural beauty.
When the bright sun reflects on the slightly fluorescent algae colony in the sea, the sea turns a vibrant shade of blue! It's an exciting sight when the light blue of the cave meets the dark blue of the Mediterranean. This is an immensely popular sight in Malta tourism, and I recommend it.
Comino
There's no place like the Maltese Islands for a romantic getaway. As for the island of Comino, it's hard to argue that it isn't Malta's most beautiful. The Blue Lagoon of Comino is just awaiting those who enjoy water sports like snorkeling, swimming, diving, and so on. Natural sea caves, a bird sanctuary, and natural reserves are all found here.
With just 3.5 square kilometers, the island has three bays. They include St. Nicholas Bay, St. Mary's Bay, and the Blue Lagoon.
The picturesque island of Comino is a favorite among filmmakers, and it has appeared in several films, including Troy, Swept Away, and others.
Mdina
Mdina, or Citta Vecchia or Citta Notabile, is a fortified city in Malta's northern region, founded by Phoenician settlers in the 8th century BC. The town served as Malta's capital before Valletta existed and was used as a Game of Thrones filming set. Limestone buildings, narrow streets, and colorful doors adorn this fortified city.
Spend a day wandering the streets of Mdina. Taking a stroll through the city's winding streets is enough to satisfy your visual appetite. Next, continue to St. Paul's Cathedral, a working church, among the top tourist attractions in Malta.
Mdina is a UNESCO World Heritage Site located on a hilltop. Finally, at the city's main gate, you'll feel transported back in time to the city's distinctive blue doors and pleasant surroundings.
Ramla Bay | top tourist attractions in Malta
Malta's beaches are few and far between, most rocky and inaccessible from the island's main tourist attractions. However, the north coast of Gozo's island has a sand beach that I'd like to spend the rest of my life exploring. It's huge, with crystal-clear water, in the middle of nowhere, and surrounded by nature's serenity.
How much more can you ask for?
A reddish hue takes on an exotic tinge thanks to the surrounding greenery and the sun's rays reflecting off the water.
It was difficult to get here. If you don't have a car, you must take a ferry to Gozo, then travel to the capital city of Victoria, and finally to Ramla Bay. The two-hour drive is well worth it. This is a must-see attraction for visitors to Malta.
Sliema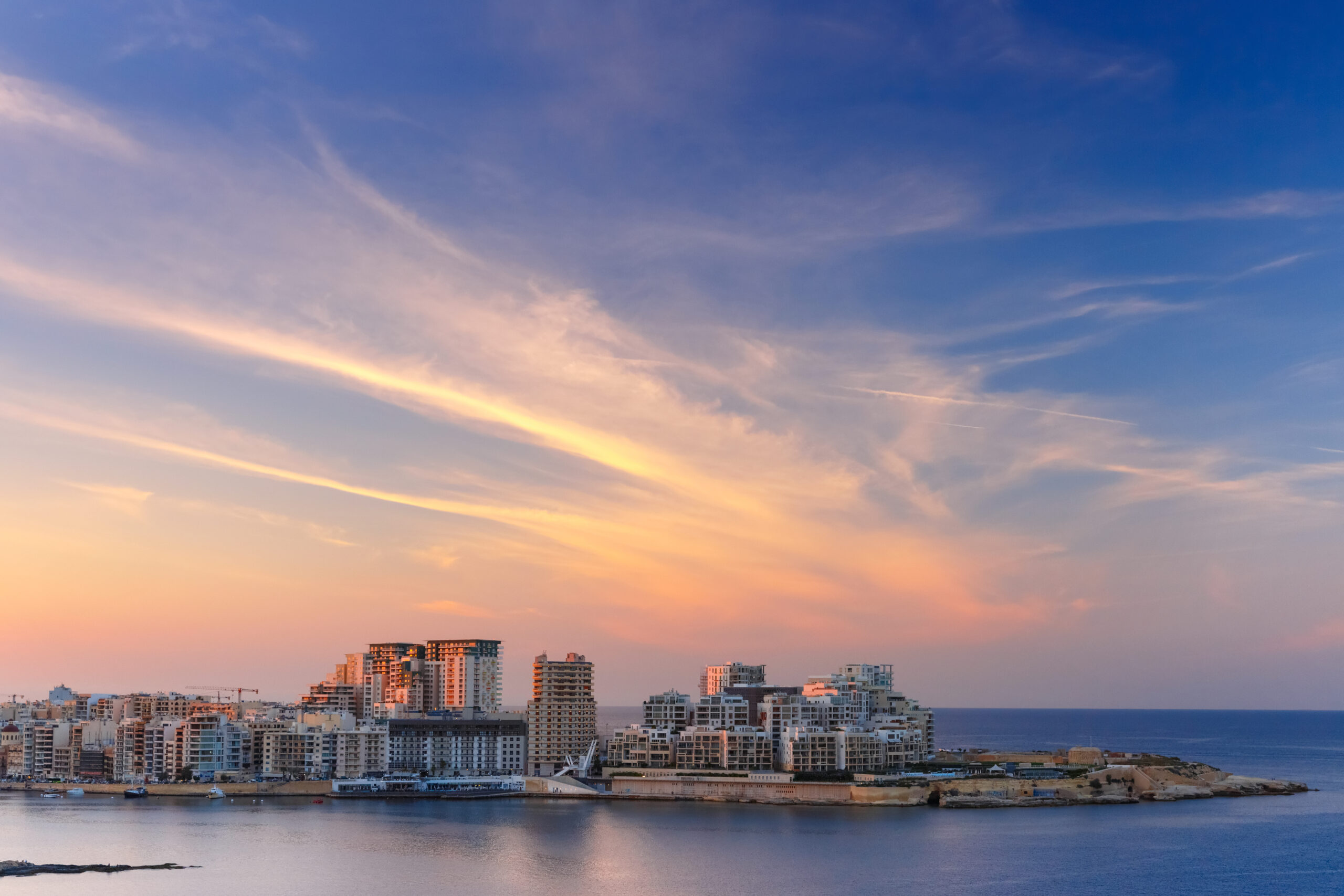 It's impossible to go on a vacation without doing some retail therapy. Sliema, Malta's shopping and nightlife capital, is the place to go if you want the best of both worlds. Sliema used to be a fishing village, but now it's among the top tourist attractions in Malta with several shopping malls and a lively promenade where you can enjoy a wide variety of drinks and entertainment.
Ferries from Valletta to Sliema and back take less time and are the fastest mode of transportation to this shopping destination. Sliema, Malta, is a must-see destination for anyone traveling to the country.
Malta, located in the serene blue waters of the Mediterranean just south of Sicily, should be on every traveler's bucket list. Everything you need for a relaxing vacation is here, from tranquil beaches to historic towns, fishing villages, seaports, natural beauty, and nightlife.
So fly down to the country and savor every last drop of this awe-inspiring landscape until your wanderlust is satisfied. Want to explore Europe more? Budapest is an amazing place to be! Read about TOP 11 THINGS TO DO IN BUDAPEST.
Thanks for reading this. If you liked what you read, please leave me a comment below.
You could also follow me on Instagram and Facebook to stay updated about my travel adventures worldwide.
FAQs
How to reach Malta?
There is no direct flight from India to Malta. However, several flights from New Delhi, Kochi, Mumbai, and others have single or multiple stops before reaching the Malta International Airport (MLA).
How to travel when in Malta?
In Malta and Gozo, the public bus service is a convenient and inexpensive way to travel as buses go almost everywhere and serve all the major tourist areas. If you wish to explore the island's farther reaches, renting a car is a good option. Unfortunately, the road signs are in English, and driving is left.
When to visit Malta for the best experience?
The island nation's weather conditions are mostly sunny and pleasant throughout the year so you can visit it almost any time of year.
What languages are spoken in Malta?
Two languages are majorly spoken in Malta, Maltese, and English.