There are several places in Delhi where you and your significant other can spend quality time together relaxing in one of the city's many parks or having a fun date at an amusement park. So, without any further ado, let me share some romantic getaways in Delhi you can go to with your partner!
9 Best Romantic Places to visit in Delhi!

The Garden of Five Senses
The Garden of Five Senses in Delhi is one of the best romantic places in India. It's one of the city's most romantic spots, and Delhi tourism is responsible for its upkeep. Since its inception in 2003, the garden has become a popular destination for newlyweds in Delhi. It's in the vicinity of Mehrauli Touch, and it's nearly 20 acres big. Weekends and events sponsored by the city's tourism bureau draw large crowds.
Visiting on a weekday during the day will give you and your partner more privacy and allow you to spend quality time together. You'll have a great time here, and it's definitely one of the best date places!
Hauz Khas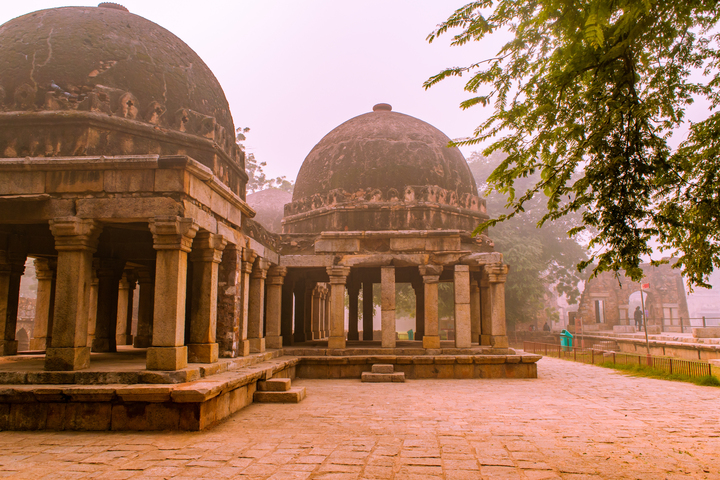 Located in South Delhi, Hauz Khas is a beautiful and versatile neighborhood. As a nightlife and partying hub, the place has already gained popularity among Delhi's youngsters and couples as one of the best date night joints in Delhi.
The best bars, restaurants, cafes, and pubs for a romantic date are located here. I would definitely recommend Hauz Khas Social, Coast Cafe, and Yeti-The Himalayan Kitchen as some of the most popular restaurants in the area.
You can also visit Hauz Khas Lake, Green Park, or Deer Park after a hearty meal and a good time talking! Hauz Khas is one of the best romantic places in India!
Japanese Park
In the sprawling urban park of Japanese Park, you'll find a playground, ponds with birds, well-kept walking paths, and a rose garden, among other amenities and attractions. If you're looking for a great place to spend the day with your significant other, this is the place to go.
There are also a number of malls, local markets, and amusement parks within a short distance of the park. There are also a variety of options for shopping, dining, and entertainment options available.
Lodhi garden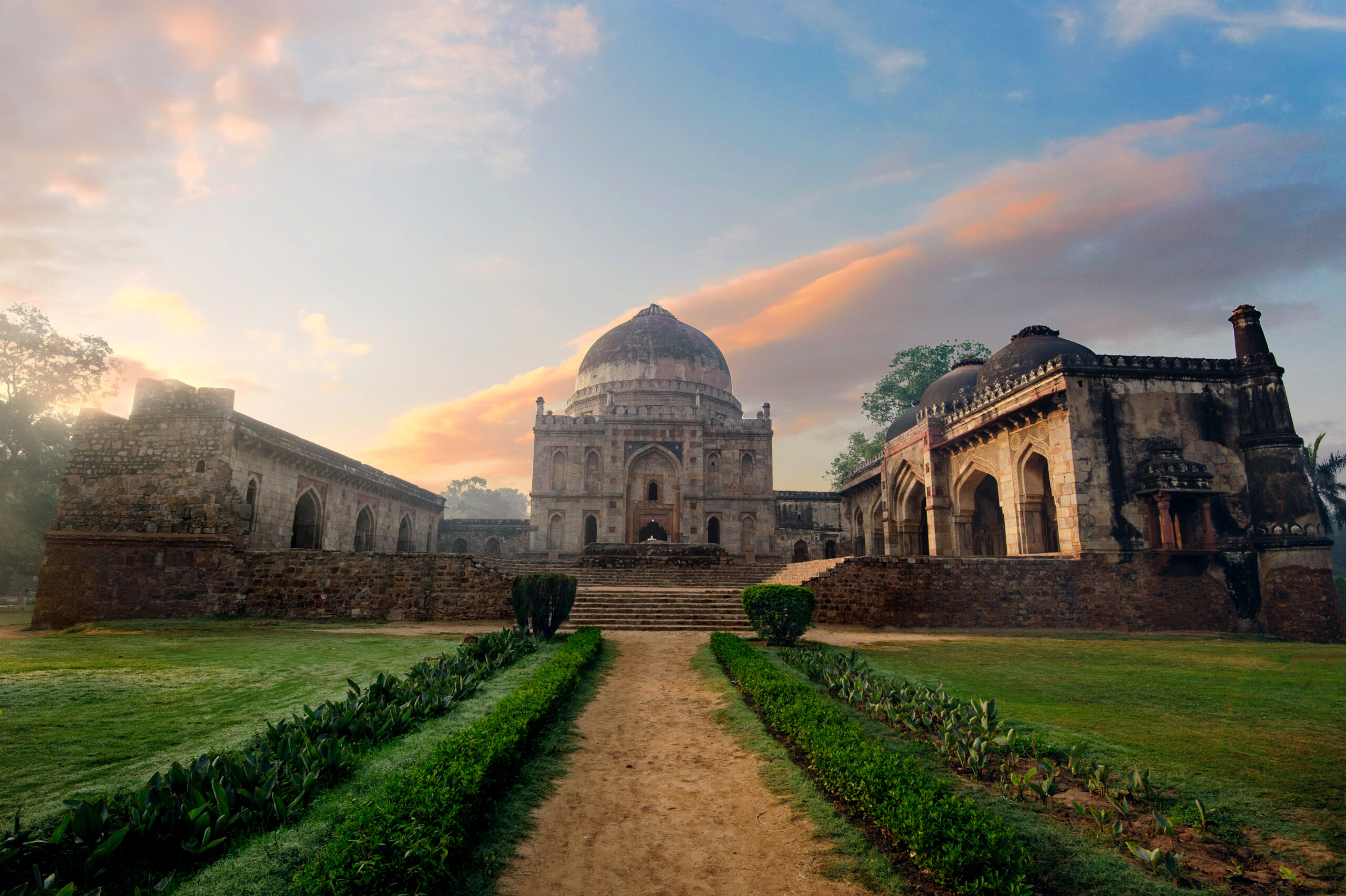 To spend a romantic afternoon or evening with your significant other, there is no better place than the Lodhi gardens! This is one of the oldest gardens in Delhi's history and one of the most romantic getaways in Delhi. Many historic structures from the 15th and 16th centuries dot the landscape.
These things add to the romantic atmosphere of the location. A few of the most well-known and visited monuments in the Lodhi Gardens are Mohammed Shah Tomb, Sikandar Lodhi Tomb, Shisha Bumbad, and Bara Gunboat. Throughout its 90 acres, the garden is home to various trees, plants, and blooming flowers.
Lodhi Gardens is not only a great location for a romantic date in Delhi, but it's also a fantastic location for a family portrait session, making it one of the best romantic places in India. In addition, it's widely regarded as one of Delhi's best locations for photoshoots. It's also possible to satisfy your hunger in and around the Lodhi Gardens by visiting one of the many restaurants in the area.
Connaught Place
CP, as Delhi refers to it, is one of Delhi's most well-known and versatile locations. Connaught Place is home to everything from flea markets to some of the biggest names in fashion, as well as everything in between, including everything from street food to fine dining.
It's a popular spot for couples in Delhi, and many couples can be seen strolling along the street having a great time without a care in the world. Connaught Place's central garden is also a popular destination for visitors.
The garden has a large Indian flag that can be seen from all parts of Connaught Place. The area is known as Delhi's entertainment district. It's one of the best romantic places in India because of the fantastic food, shopping options, and a lot of fun time together!
Qutub Minar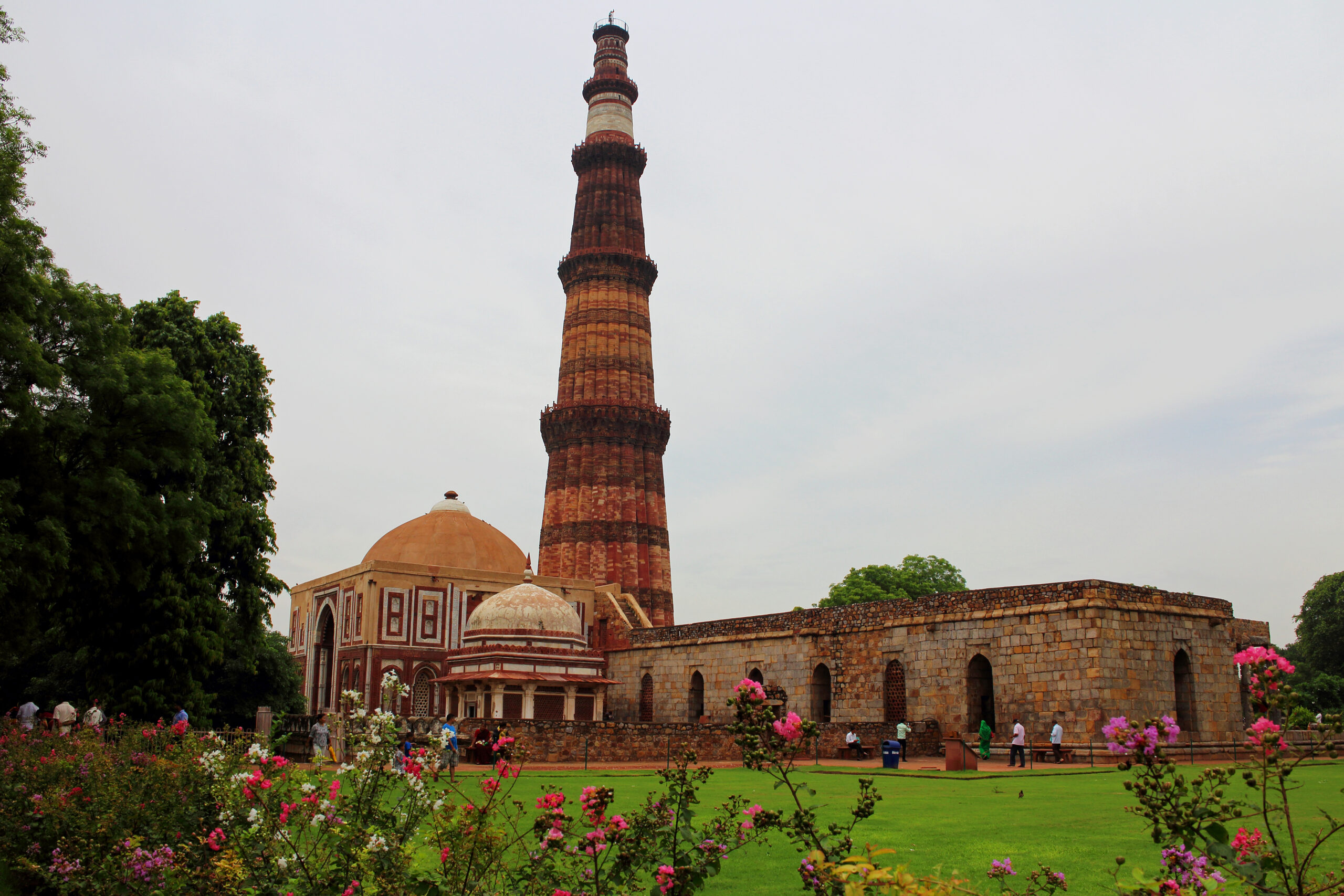 The Qutub Minar complex, one of Delhi's most romantic locations, has appeared in numerous Bollywood films. With its magnificent tower and a bevy of intriguing monuments dating from the Middle Ages, the UNESCO-listed complex offers a glimpse into the past. You can lounge around in the manicured gardens and get selfies in front of the iconic scenery.
Delhi Eye Theme Park
The truth is, many of us have fantasized about spending romantic time with our significant others on a gigantic ferry wheel as seen in the movies. Here's your chance, then! The Delhi Eye is the world's fifth-largest Ferris wheel! An ideal location for a romantic date is Kalindi Kunj park. You can see the Qutub Minar, Akshardham temple, Humanyu's tomb, and the Red Fort from the top of the wheel.
In addition to intercoms, manual brakes, LCD screens, and power back-up, the cabins of the Delhi Eye are luxurious and well-equipped. Around eight people can be accommodated at a time in one cabin. It would be a magical experience to spend an evening here with your significant other. Truly one of the best romantic places in India!
Italian eatery Tonino
You'll be greeted by a warm, romantic atmosphere and a live jazz band playing in the background. You can expect to find an array of authentic Italian dishes on the menu. If you're celebrating a birthday or anniversary in Delhi, you won't be disappointed by visiting this restaurant.
Consider setting up a candlelit table in their outdoor garden, complete with fairy lights, to enhance the ambiance and wow your date with your ability to be romantic! Honestly, this is one of the best romantic places to Visit in Delhi
The Deer Park
Deer Park's charming lake, colorful flower beds, enticing fountains, and well-trimmed lawns make it a popular date spot for young couples. In addition, the presence of Mughal-era tombs is truly enchanting. Sit in a secluded area with your partner and spend hours observing the local wildlife such as deer and ducks, peacocks, and rabbits.
Dilli Haat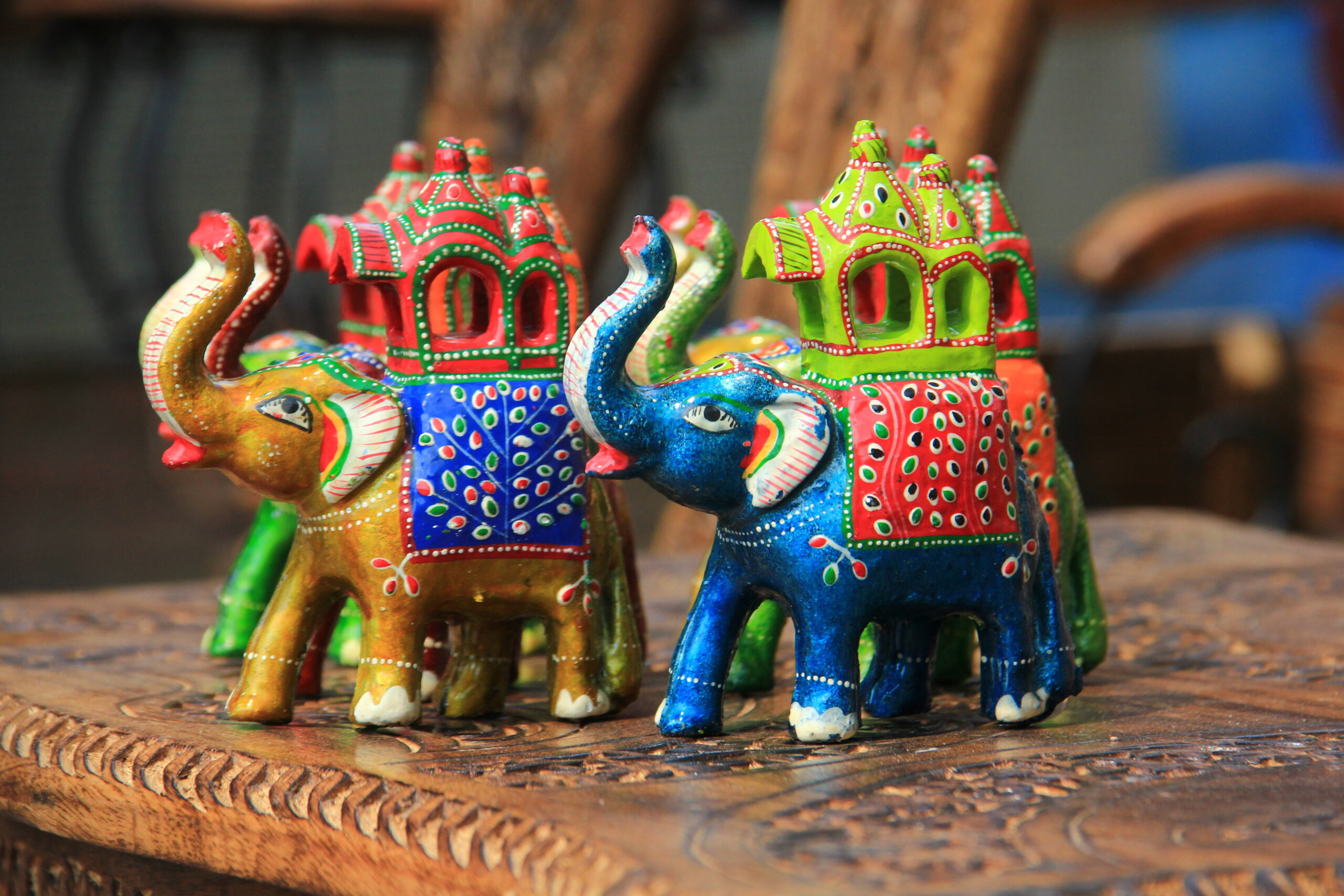 Dilli Haat is unquestionably one of the capital's best spots for couples to relax. Head to this place for a fun shopping outing with your significant other. Fabrics, paintings, handicrafts, pottery, and jewelry are just a few of the many options available for purchase and gifting to your partner.
After you've finished shopping, you and your partner can savor the delicious offerings at the market stalls. Buying authentic goods at reasonable prices is the best part of this establishment.
Consider booking hotels in Delhi near the Dilli Haat if you're planning a shopping trip with your significant other on a daily basis.
So, this was it for Delhi (for not). In another of my blogs, I have written about the 12 Best Places to visit in New Delhi for Foodies and the 11 Best Things to do in Jaipur! Do check it out.
Thanks for reading this. If you liked what you read, please leave me a comment below.
You could also follow me on Instagram and Facebook to stay updated about my travel adventures worldwide.
FAQs
Do I need to rent a car in Delhi?
Renting a car is definitely not necessary. Taxis and autos are available everywhere, and the public transport system is also well developed.
What is the drinking law in Delhi?
You must be at least 25 to drink in Delhi.
Is free WiFi available in Delhi?
Almost all hotels provide guests with free wifi.