Best food joints in Mumbai- All foodies will fall in love with Mumbai. You may find a wide variety of cuisines and dining establishments at the City of Dreams. There are a ton of local food joints in Mumbai as well! In addition, Mumbai is a melting pot of flavors from different cultures.
As a result, you'll be able to sample a wide variety of flavors that are incredibly unique to this place.
Mumbai also has some delectable street food that you must taste. Vada Pav is amongst the most popular dishes recognized globally for its versatile taste. Often termed the Indian burger, Vadapav is just one of the many things you will enjoy. So now, without any further ado, let's look at some of the best food joints in Mumbai.
Top 12 Food Joints in Mumbai for a Lipsmacking Time!
Cannon Pav Bhaji, CSMT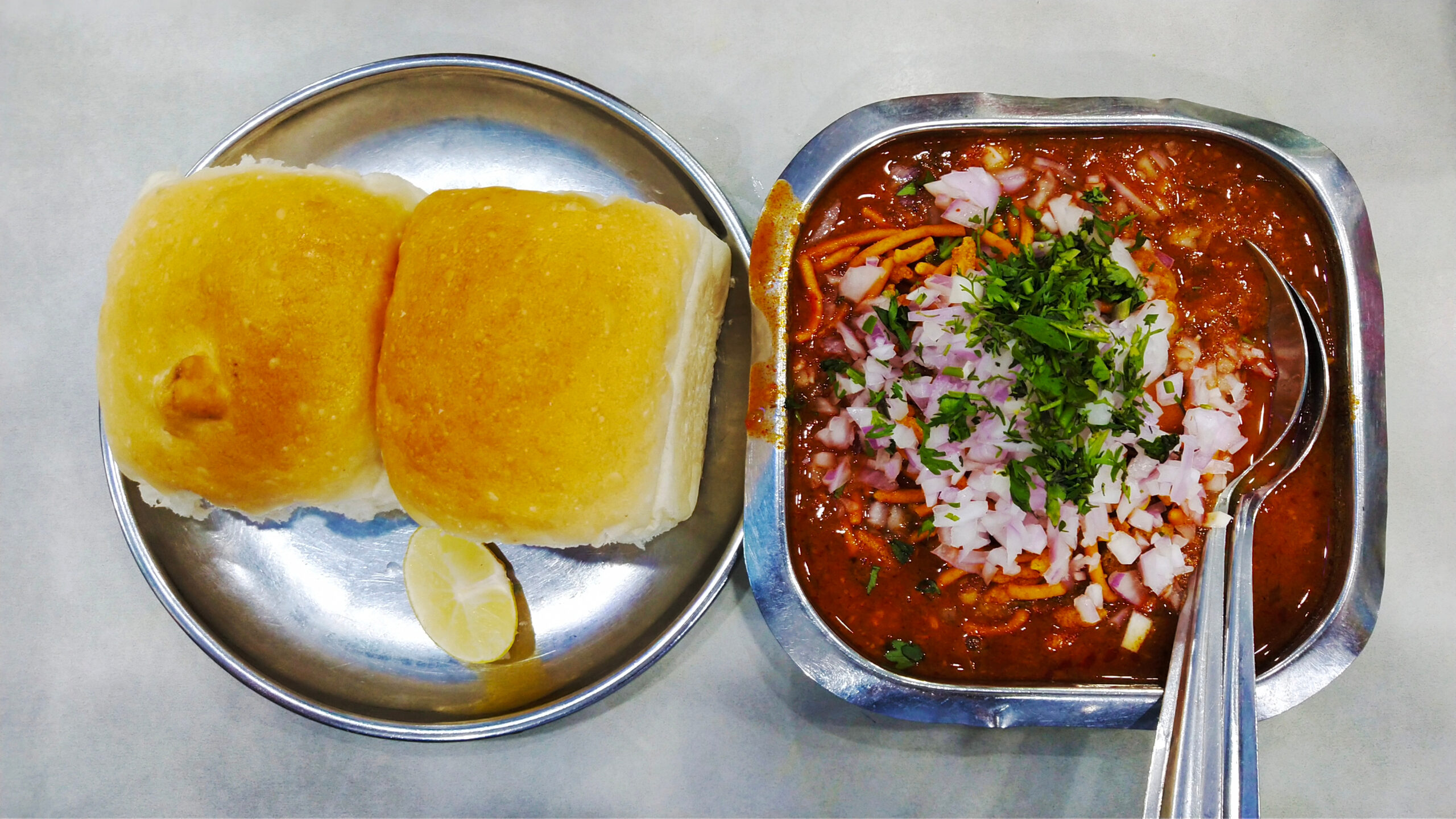 This spot is famous for its Pav Bhaji. This is, in fact, amongst Mumbai's top sites for street cuisine, hands down. The whole crew at this restaurant is female. On top of that, they're in charge of everything from cleaning to meal preparation to taking orders.
Additionally, the location next to the CSMT station draws many visitors. During the day and night, this place is almost always packed. The Cheese and Amul Pav Bhaji Pavs are among the dishes you may sample. The nicest part about this location is the low cost of street food.
Cafe Madras, Matunga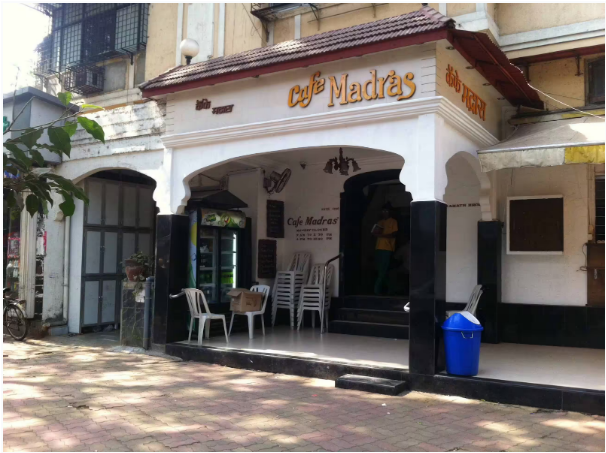 Cafe Madras is one of the best food joints in Mumbai. However, it's difficult to acquire a seat here at the weekends. Also, the South Indian breakfast served here is a local delicacy. In addition, they provide delicious and /or nutritious cuisine.
Everything at this restaurant is reasonably priced. Its Rasam Vada, Dosas, and Idlis are all must-try dishes. In addition, the sweet dish Sheera is also delicious!
Sardar Pav Bhaji, Tardeo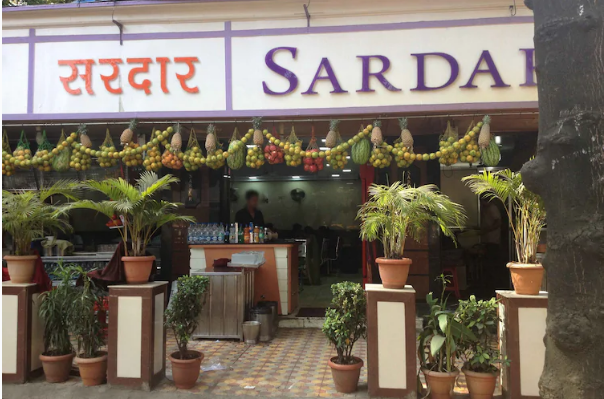 Pav Bhaji is the city's most popular dish. The finest Pav Bahji in town can only be found at Sardar Pav Bhaji. The scent of fresh PavBhaji will enthrall you as soon as you enter the restaurant. Their Cheese Pav Bhaji and Butter Pav Bhaji are must-haves. Fruit juice and milkshakes are also available here & are worth trying.
Cafe Mondegar, Colaba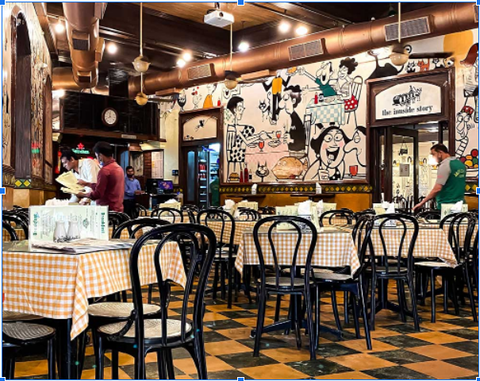 One of Mumbai's oldest cafés is Cafe Mondegar in Colaba. With cartoons adorning the walls, the location has an iconic vibe. This is one of the finest venues to enjoy a fun and fantastic time with family and friends. Delicious chicken and shrimp dishes are the most popular and worth trying if you enjoy indulging in delicious cuisine.
In addition, be sure to taste their Paneer Malai. You may also relax with a beer or a glass of wine in the evening.
Martin's Colaba
The cuisine at Martin is among the finest, making it one of the best restaurants in Mumbai. This is the place to go if you want to sample some traditional Goan cuisine. This restaurant offers a substantial menu at a reasonable price.
Non-vegetarian meals are an absolute must while visiting this restaurant. These include Xacuti, Prawan Curry, and Sorpotel. Goan Sausage Chilli is also a must-have. Martin's is most definitely one of the best Koli cuisine joints.
Noor Mohammadi, Mohammad Ali Road
Many of Mumbai's most renowned restaurants are on Mohammad Ali Road. During Ramadan, you'll see many celebrities hanging around on this street to sample the street-side kebabs. The cuisine at Noor Mohmaddi is among the best in Mumbai.
The White Biryani that they offer is excellent. Their Chicken Hakimi is a must-have.
Oh! Calcutta, Tardeo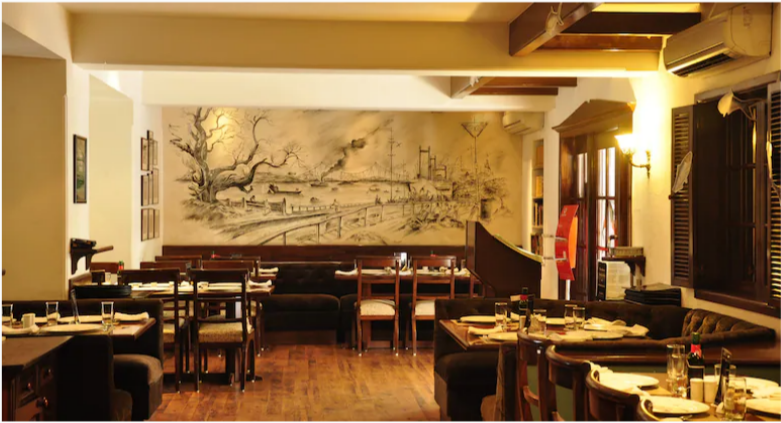 Fish is a common ingredient in Bengali cuisine. In addition, there are desserts and vegetarian options. Famous local dishes include Banana Flower Fritters, Rohu Fish Curry, and Prawns in Coconut Curry. Also, don't miss the fish cooked in a mustard-based sauce if you have the chance. Also, Mishti Doi is a must if you visit here! This place offers the delicacies of Calcutta in Mumbai!
Sarvi, Nagpada
It is one of the best food joints in Mumbai. Classic kebabs are the most famous at this establishment. A charcoal grill is used to cook these kebabs. They don't have as many spices as some of the other kebabs around town. Here, you can get kebabs made of beef or mutton. mint and garlic chutney accompany the kebabs on the plate. You may also eat them with tandoori rotis as an additional option. (best food joints in Mumbai)
K Rustom
Marine Drive's K Rustom is a charming ice cream parlor. But, unlike your typical ice cream, this one is sandwich ice cream, and it's a treat! Located in the South Mumbai neighborhood, this store has been in business for more than 60 years.
Almost every flavor is available, and it has long been a favorite among the general public for decades for the variety the place has to offer. This modest store has a devoted following of regulars! It is one of Mumbai's most well-known restaurants.
Pizza By the Bay, Marine Drive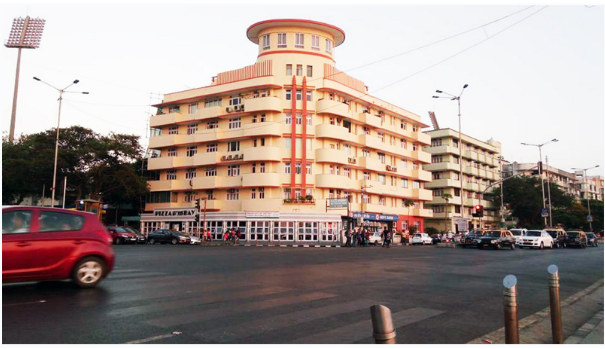 The Mumbai Masala Pizza is a must-try at this eatery on the famous Marine Drive, immediately across the street. In addition to their delicious pizzas, they also have a fantastic breakfast menu. Yummy pizza and a stunning view! What more do we need?
Cafe Leopold, Colaba | best food joints in Mumbai
Cafe Leopold is pretty well known. Their Chicken Pot Rice, Chicken Tikka, Mongolian chicken, and dessert and cakes are among the greatest you'll ever have in your life. The amazing berry pulao is served at this famous Mumbai restaurant.
Gaylord, Marine Drive
Located on Marine Drive, Gaylord was founded in 1956 and had been doing strong ever since. The chicken and vegetable puffs, as well as the croissants, are all delectable. If you like it, don't forget to pick up some breadsticks!
To taste Mughlai food, visit the restaurant inside and see why it has been so well-received throughout the years. (best food joints in Mumbai)
There you have it! These are some of my favorite and the most famous food joints in Mumbai. Looking for more to explore? Here are the 10 best restaurants in Mumbai that you simply cannot miss out on! And 10 Delicious Things to Eat in Pune.
Thanks for reading this. If you liked what you read, please leave me a comment below.
You could also follow me on Instagram and Facebook to stay updated about my travel adventures worldwide.
FAQs
Is late-night street food accessible in Mumbai?
Many late-night restaurants provide street cuisine.
It's possible to eat well into the night at Bademiya (Colaba), Ayub's (Fort), Sigdi (Waterfield), Ayaz's (Hill Road), and Suresh kiBhurjiPav (Andheri West).
In Mumbai, what are the best things to buy?
Spices, jewelry, clothing, accessories, antiques, and saris are all some of the most popular items to buy when you visit Mumbai.