Black Forest, Germany: Top 9 Things You Must Do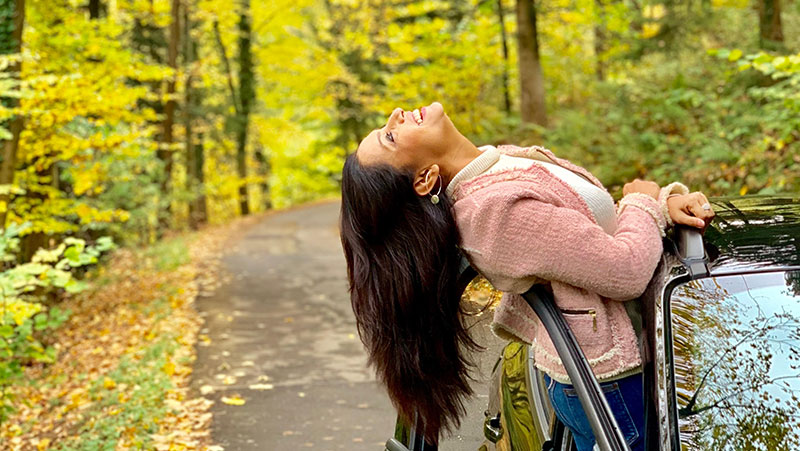 1• Buckle up! Its AutoBahn (Bundesautobahn)
For all adrenalin junkies out there, this is an absolute must do while in Germany! The autobahn which is a federal control access highway, stretches a whopping 12,993 kilometers and is free of speed limits. Yeah, you read it right – no speed limits! Having said that there are zones where the speed is limited to a 130 kmph but a large part of these extremely well-maintained roads is free of speed-limits. However, as always recommended to have safety procedures in place. To top this if you are lucky to get your hands on a sports car, its heaven on earth. You don't drive – you just fly. German roads, as you know, are built for fast cruising, and they fully live up
to their promise. Now here is one reason you can thank Hitler.  We flew Lufthansa from Mumbai landed in Frankfurt airport and we immediately rented a car and drove towards Heidelberg and then the Black Forest through the Autobahn sometimes speeding up to 190 kmph.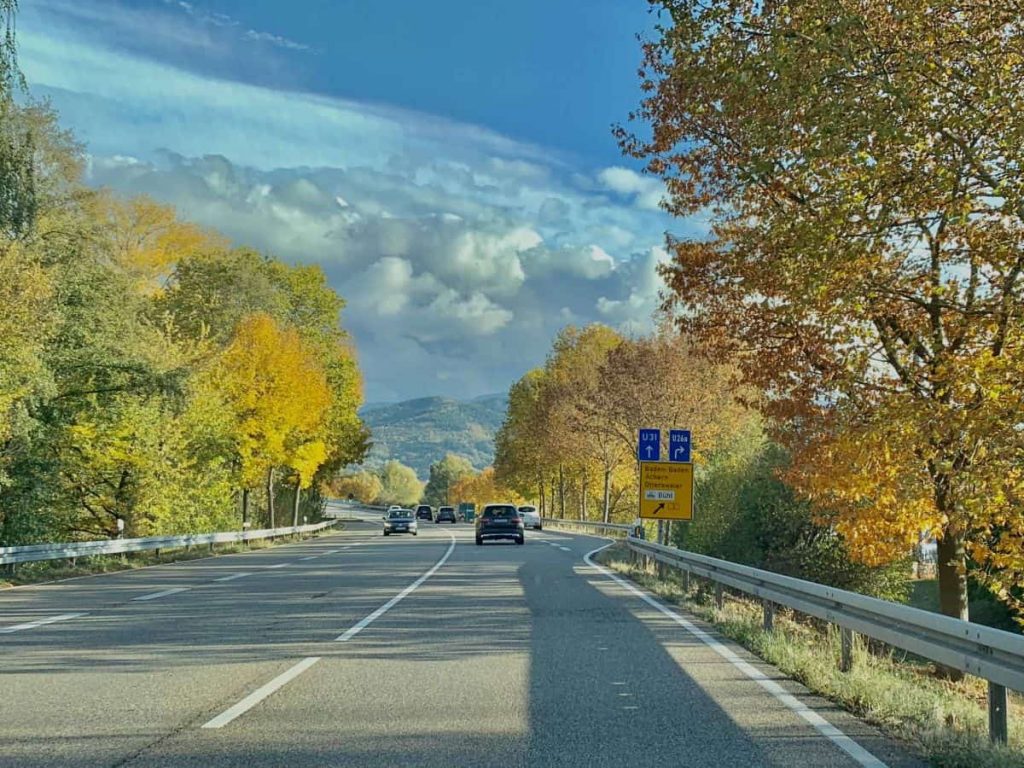 2. Autumn in Germany
The best time to visit Germany is during Autumn (or better known as Fall in other parts of the world). The Fall colours make it worthwhile – it's a sight for sore eyes. The look of the entire forest changes during these months; from lush greens, they turn to myriad hues of warmth. Reds, oranges, yellows, browns: just like colors sprayed onto a canvas. The fallen leaves layered the sides of the roads and it is mandatory to roll among them. (Makes for a great photo-op too) Even the barren trees looked just as beautiful – it is those days before nature stands devoid of adornments and is breathtakingly beautiful just the same.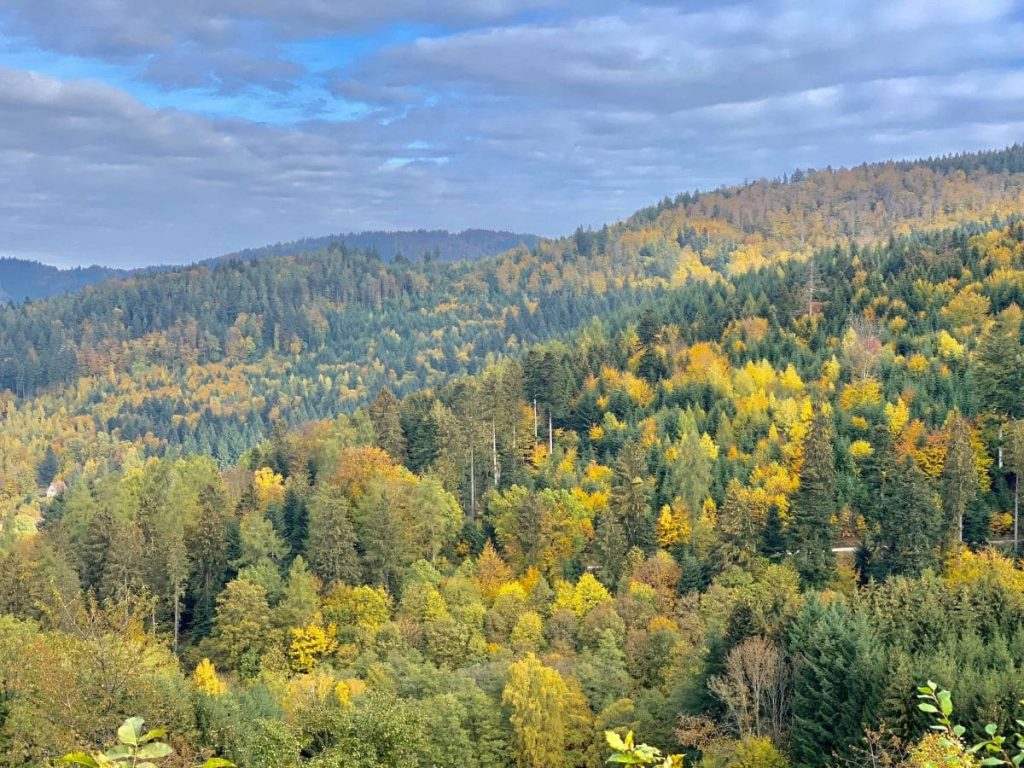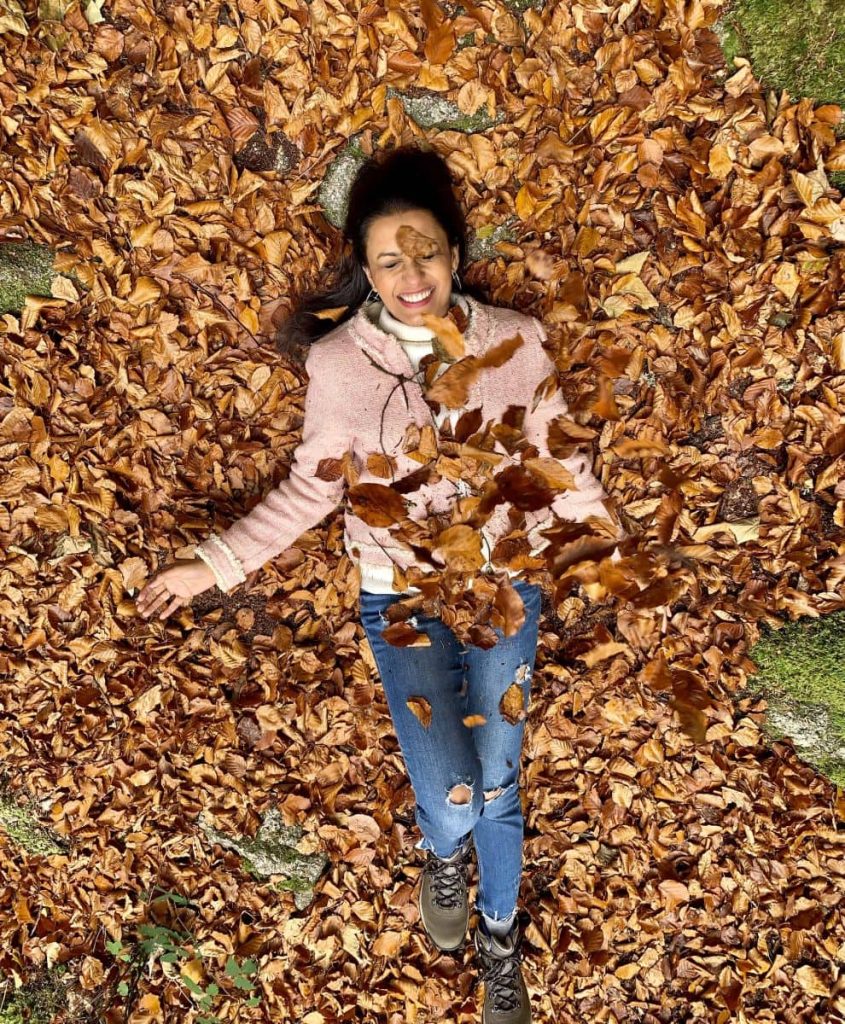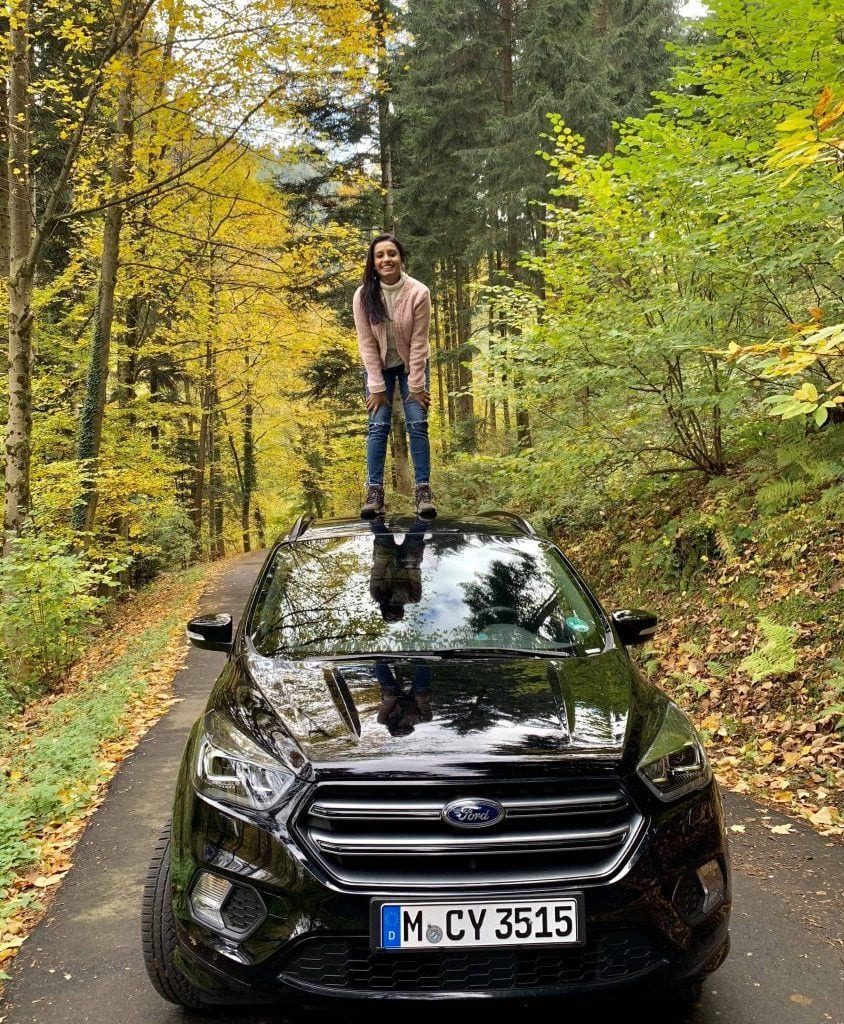 3. Spend a day in Heidelberg
Heidelberg is also known as the city of romanticism. The Heidelberg castle first built in the 13th century still stands tall and attracts millions of visitors every year. This city harbours the river Neckar and is known to be the home for the oldest university in Germany. Its colourful alleyways with Baroque style architecture make it a wonderful destination. Chain of boutiques, cafes, quaint restaurants on cobble stoned pathways adds quite a charm to this castle town. The old bridge is worth a walk to explore the striped medieval gate. And of course, the Castle at the top is definitely worthwhile and right outside the castle there is a walkway from where you can enjoy panoramic views of the entire town.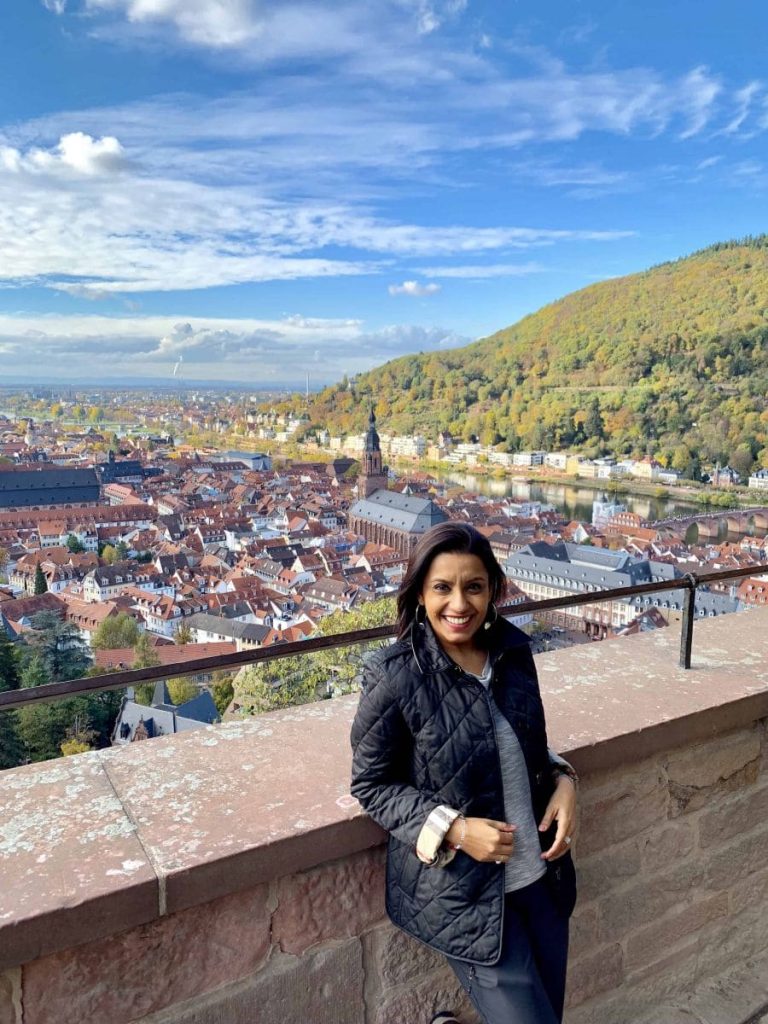 4• Relaxing at the Friedrichsbad Baths in Baden-Baden
On the first night we stayed at Baden Baden-it's a spa town in southwestern Germany and is the gateway to the Black Forest; Friedrichsbad Baths – a bathing complex built in the 1870s offers the most relaxing spa experience in their 17 steps of Irish-Roman bathing ritual. This bathing complex is popular as one of the most modern bathing establishments in Europe. You can get a three-hour package where you are taken through all the bathing steps which includes a sequence of hot air baths, steam rooms, showers, pools, and optional massages. The 16th station is a very cold pool which was super fun and by the end of it you are wrapped in a warm sheet; a blanket and are allowed to rest for half an hour. (in fact, I ended up sleeping for an hour – that's how relaxing it was. Although we had to pay extra for it but it was totally worth every penny).
5• Eat a black forest cake in the black forest 
I am sure this dessert needs no introduction. Although we don't always get the boozy and the real version of it in our country, I am sure anyone who is reading this and is born in the 80s must have had a black forest cake in their lives. A chocolate spongecake soaked in Kirshwasser (cherry schnapps), filled with cherry compote and whipped cream – what's not to love? This cake being one of my all-time favourites, I simply couldn't leave Black Forest without biting into it. Having it in a place it was named after is an experience by itself. Although it wasn't named directly after the region but for the distilled cherry liquor which was made around here and used in the
cake.
Make sure you go for your workout before you dig into it – don't let guilt come in the
way whatsoever!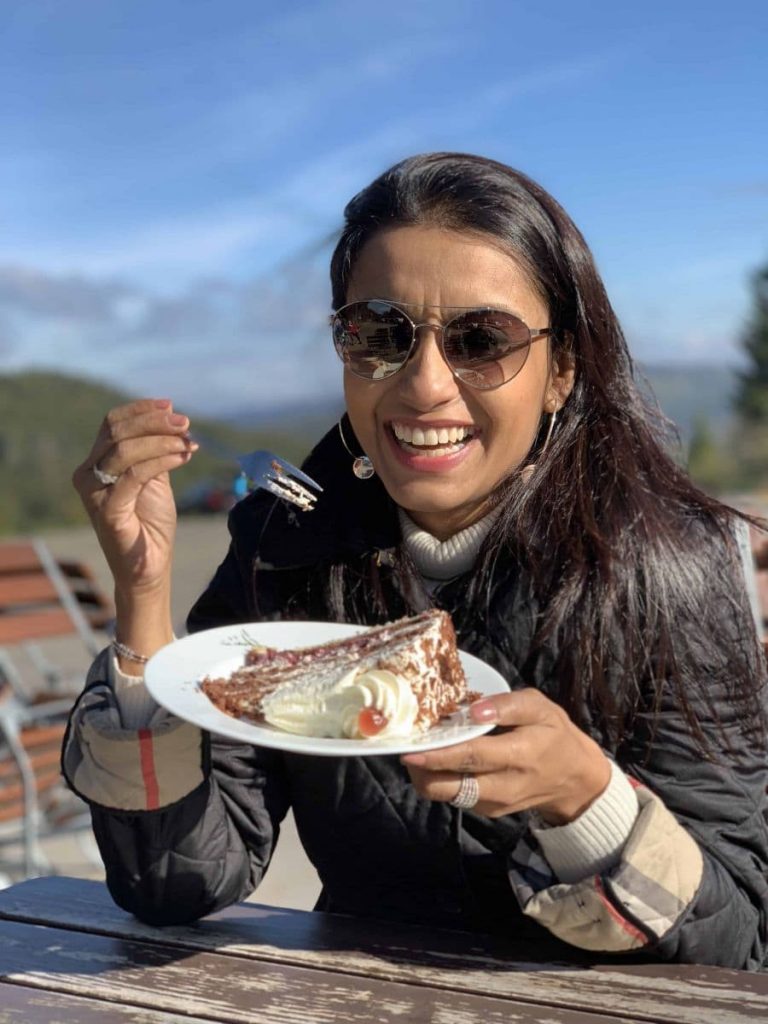 Did you know?
March 28 is National Black Forest Cake Day.
6• Drive on the B500, Black Forest High Road
The Schwarzwaldhochstraße, or Black Forest High Road, is the oldest, and one of the best known, themed drives in Germany. It is a part of the B 500 federal highway. The Schwarzwaldhochstraße begins in Baden-Baden and rises quickly to the main ridge of the northern Black Forest, reaching the top at the Bühlerhöhe. We drove on the B500 highway, the roads were full of piles of leaves and the trees had yellow leaves on them. This was definitely one of the most scenic routes I have driven on in Germany. Do keep plenty of time in hand to take multiple stops in between to capture these beautiful images.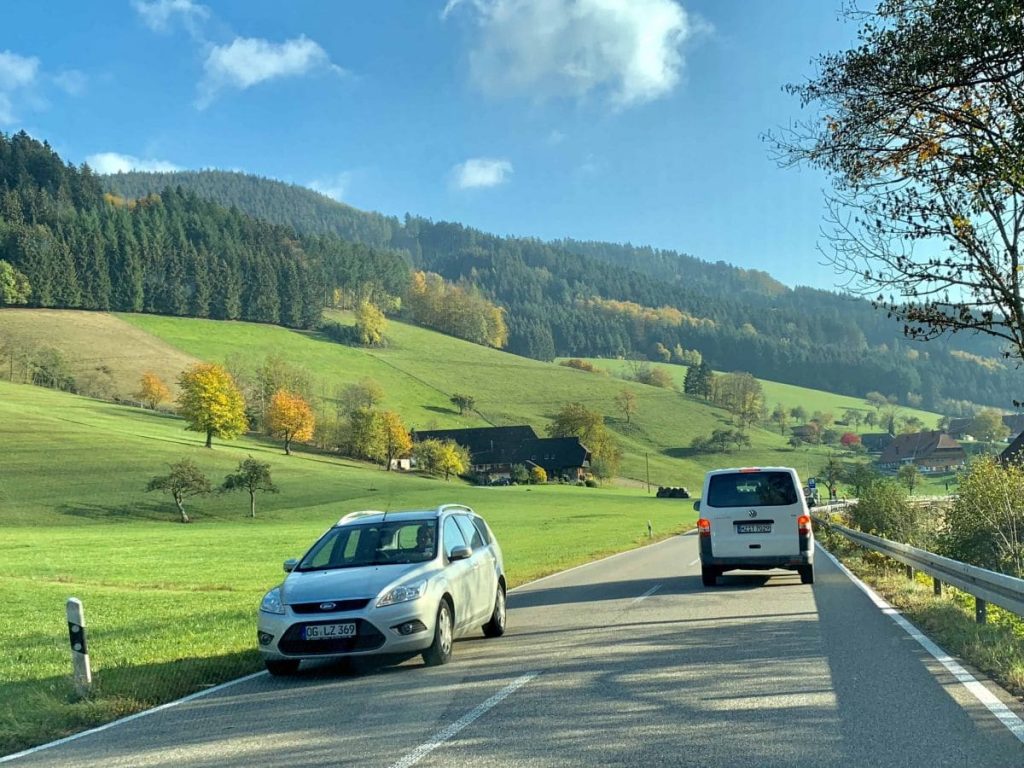 7• Stop for offbeat trails around 
The Black Forest has many offbeat trails which a lot of people miss out on since they're busy doing the road trip. These treks are a good getaway from the regular tail and have some picturesque views. I loved the experience of wandering through the woods and finding some calm and serene trails.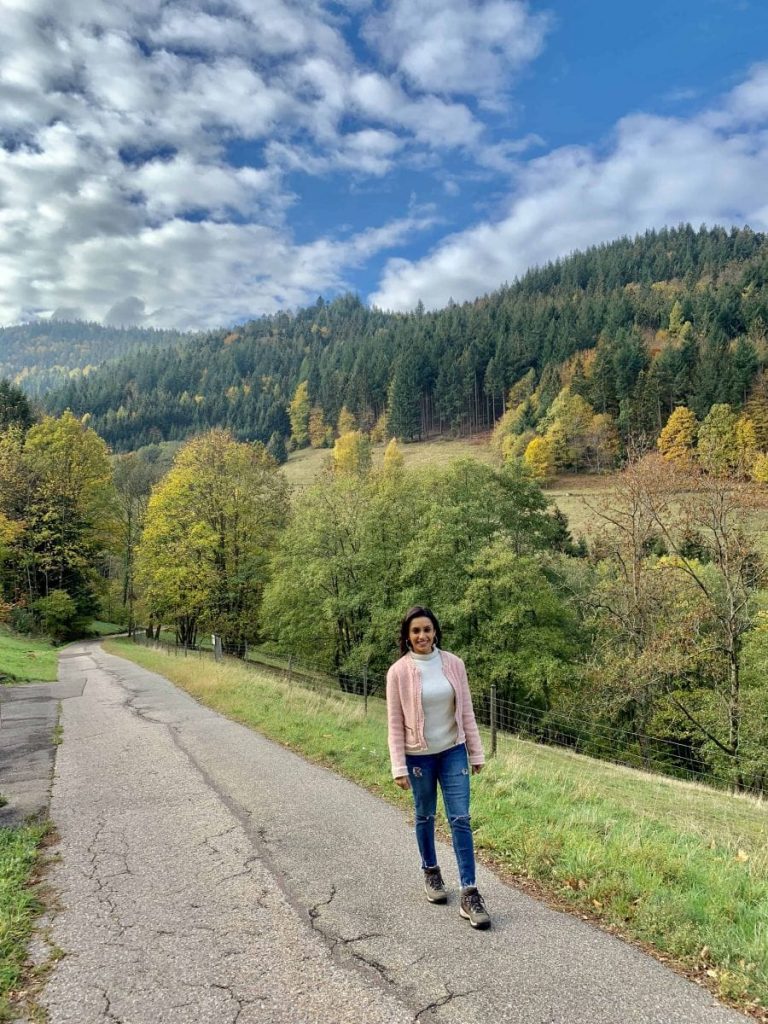 8• Visit the Triberg Waterfall
Triberg Falls is one of the highest waterfalls in Germany and is a landmark in the Black Forest region. The wild and roaring falls gets your heart racing and makes you feel alive. The walkway to the falls and the constant sound of the falls is a wonderful experience. At the cascades of the Gutach River, water tumbles nearly 600 feet over 7 naturally created steps, resulting in a marvellous site. Right before the entrance is the shopping street, representing what the region is all about with the kuckucksuhren/clocks and other emblematic products of the region. There are Grandfather clocks, wall clocks, and cuckoos, as well as other clock-themed merchandise available.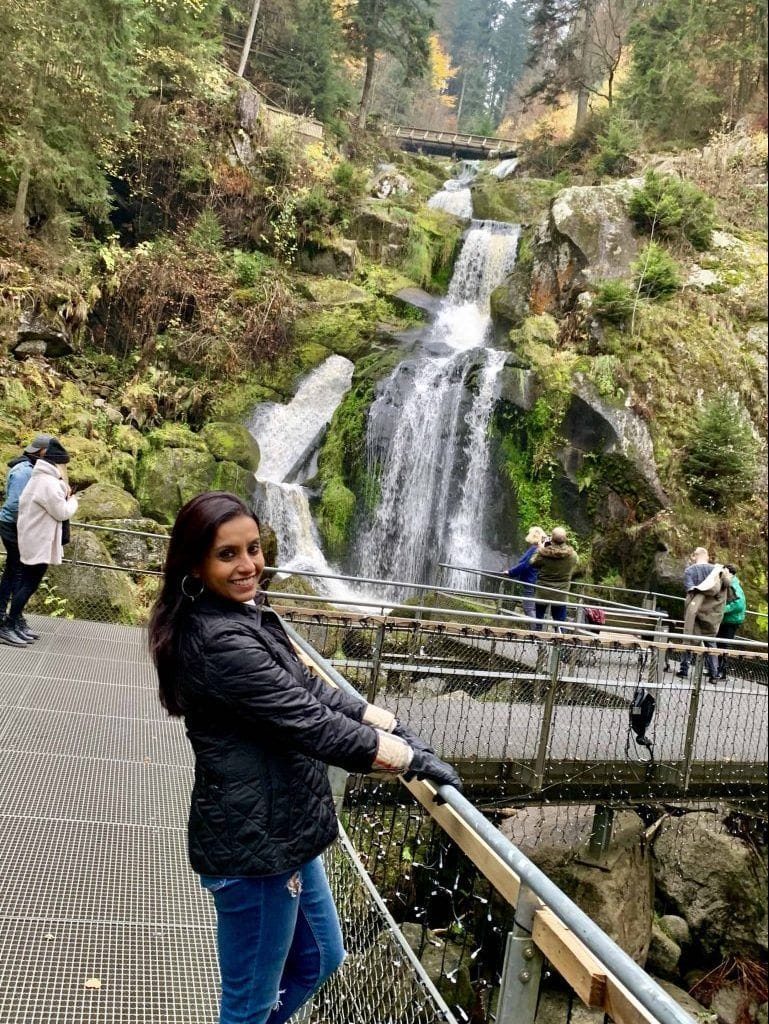 9• Visit Titisee lake.
The highest lake in the Black Forest is a little bit magical in itself, but when you hike around it, you'll discover the most spectacular views of the area around. It's a small and cute town, popularly known for its lake. We took a walk by the lake on a cold windy afternoon but was worth every second. This town is only a 45 minutes' drive from the border of Switzerland: we were really tempted to drive there but planned to maximize our time in Germany instead.
The forests in "Hansel and Gretel", "Snow White", and "Rapunzel" are based on the Black Forest. They are all German fairy tales.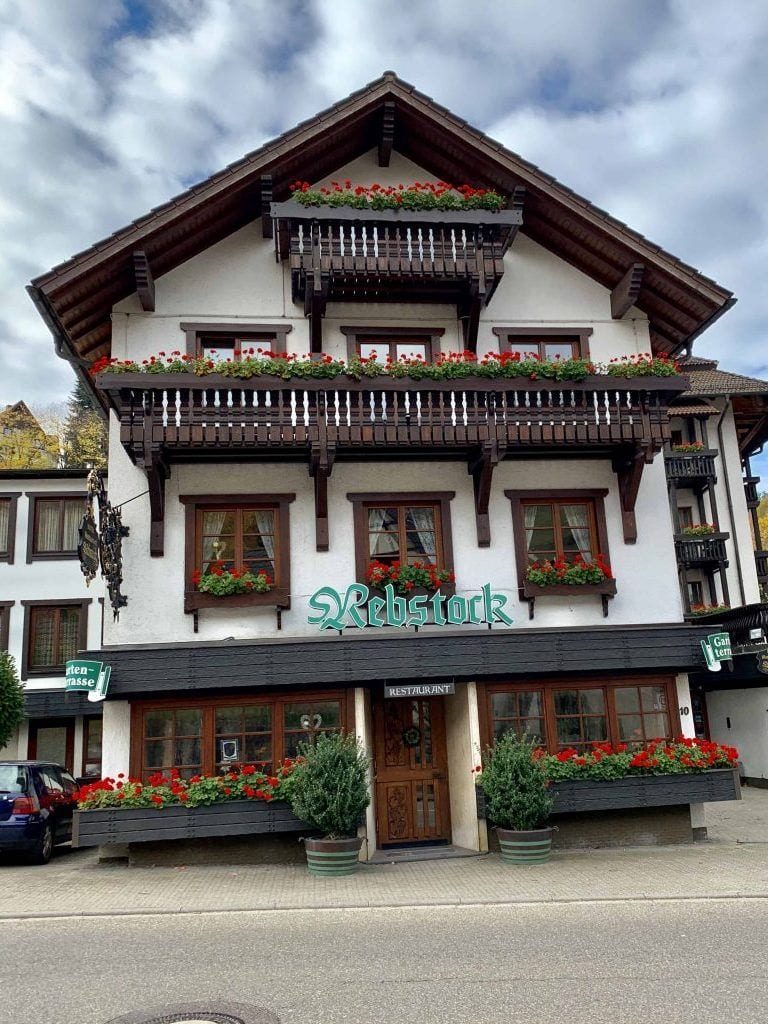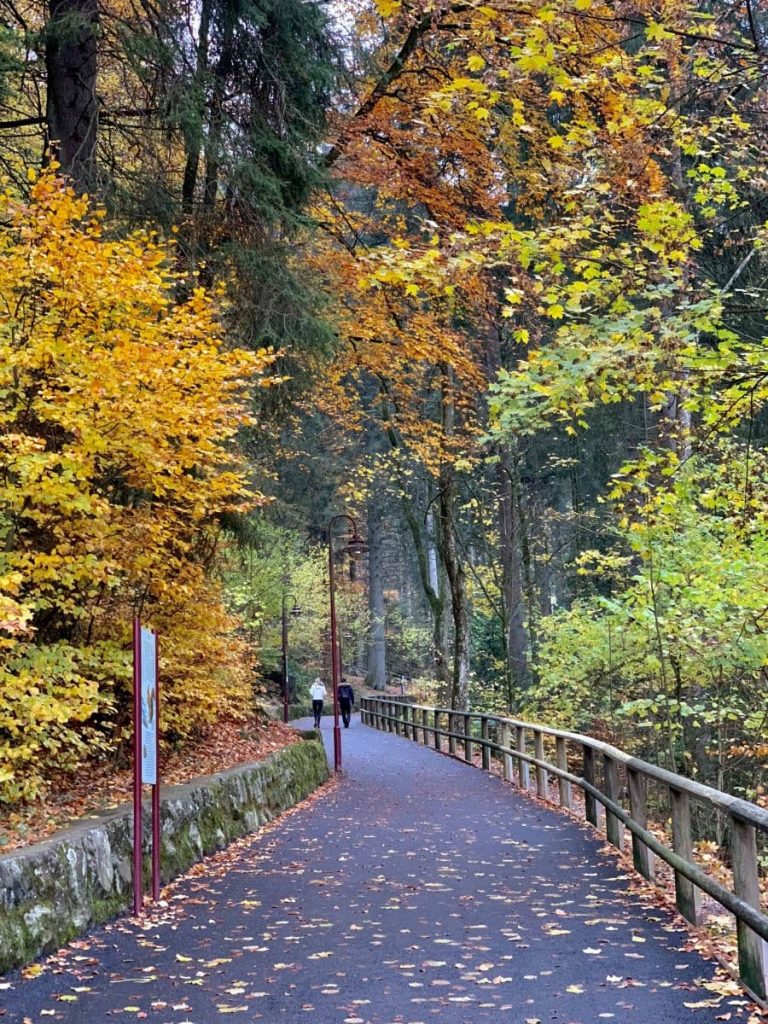 I would highly recommend all of you to take a road trip in and around the Black forest only during Fall in order to see the magic the colors create, we did this over 3 days and loved every bit of it!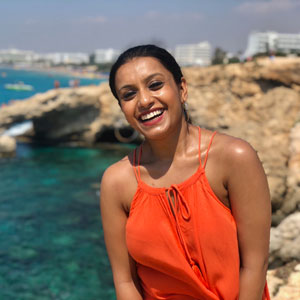 Hey there travel bugs! Glad you made it to my blog. The journey is going to be worth it—I promise.
I am a fearless, unguarded and fun loving traveller. The word 'cannot' doesn't often appear in my life's dictionary. I was bitten by the travel bug a long, long time ago and it has taken me to more than 60 countries and countless destinations ever since. A born networker—I have met and made a gazillion friends across the world and the experiences so far, has more often than not, left me speechless. The more I travel, the more I realise that how much there is left to travel.
So hop on and be a part of my explorations and adventure tales right here on Travel Chatter.
Subscribe to my Newsletter