9 Amazing things to do in Georgia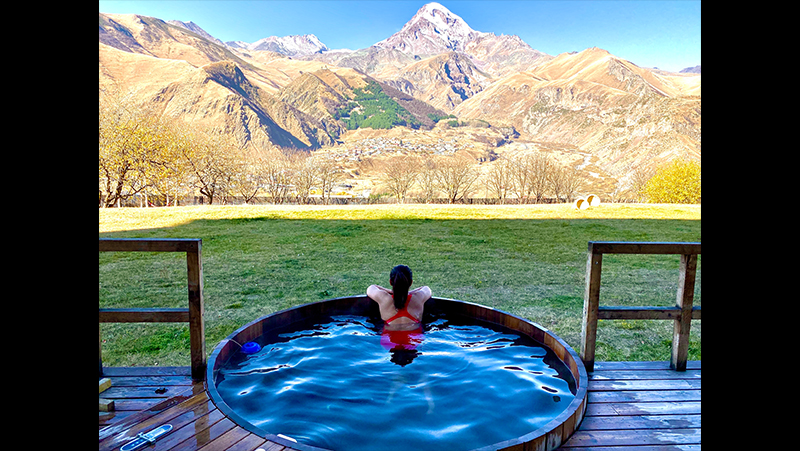 Being a travel blogger, the entire world is probably on my list but Georgia was never really in a prominent position in it. Something about a conversation with a couple of friends about Eastern Europe got me really excited and just like that Georgia boosted up right on top for the upcoming Diwali break. Given the short break, a short flight wouldn't take away much time of the travel and that way I could wander about the breath-taking landscapes of Georgia. The air tickets cost us a mere INR 36,000 return per person (approximately 518 USD) on Gulf Air which stops over at Bahrain.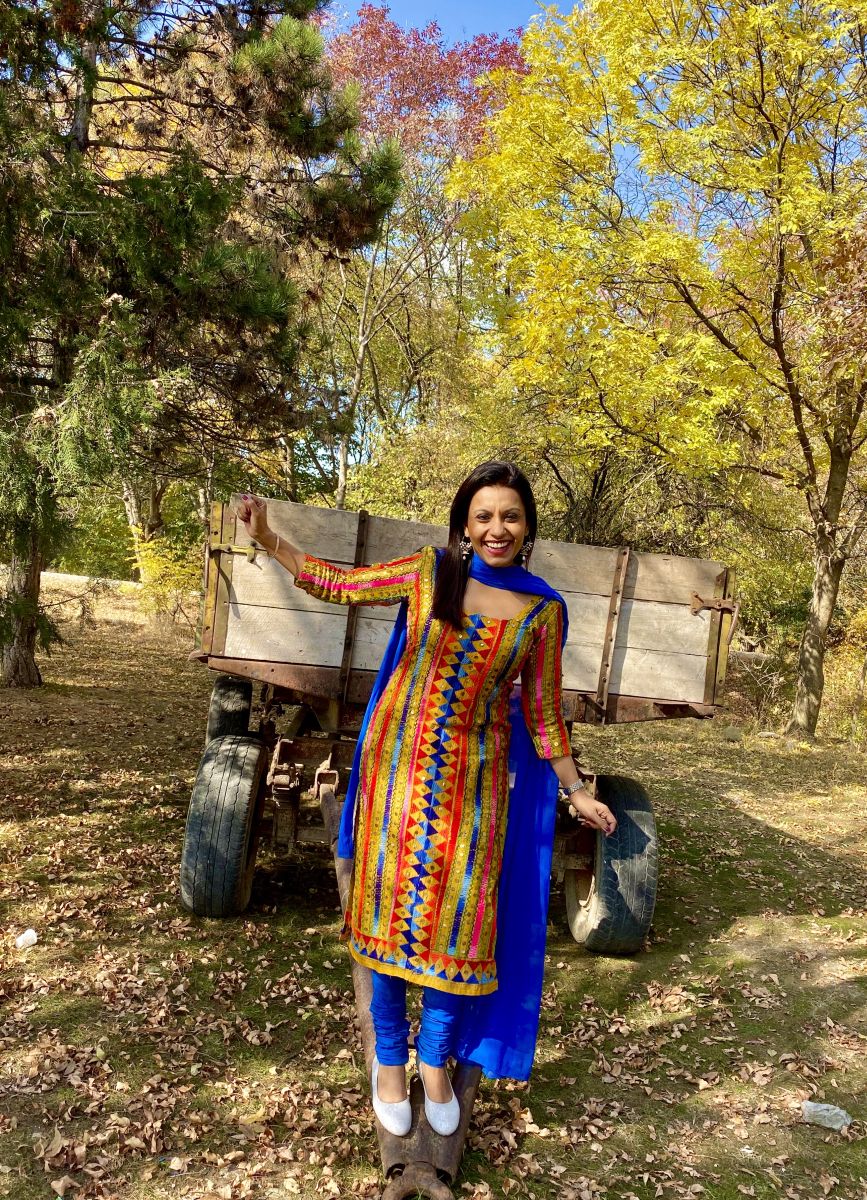 Celebrating Diwali in Georgia
I'd have to say that now that Iam back from Georgia, I keep wondering how and why this country wasn't amongst my top contenders on my list. Oh well! At the end of the day it was a wonderful trip so no regrets! We planned a road trip there for six days and rented a Toyota Prius(hybrid) which cost us only USD 250 for our entire stay. The car actually runs both on fuel as well as battery and thus I was happy to do my little bit towards preserving the environment and I strongly recommend you should too.
In Georgia, we drove from Tbilisi to Gudauri to Kazbegi to Martvilli to Batumi to Uplistsikhe to Tbilisi in 6 days and stayed at the most beautiful airbnb apartments.The country has some stunning landscapes and the best way to see it is by road.
Here are 9 amazing things to do while you are in Georgia:
1. Take time to admire the landscapes of Northern Georgia which makes the drive from Tbilisi to Kazbegi, 'oh-so-spectacular'! You will be surrounded by the Caucasus mountains and driving past the turquoise lakes, abandoned forts and mineral springs. You must stop in the town of Gudauri where you could indulge in some adventure sports. Paragliding here is really popular. Visit the Tsar Bani Spa resort which is the highest Sauna in the world but ensure you book with them at least 3 hours before arriving. The drive from Kazbegi to Tbilisi is ideally of 3 hours but given the number of stops you will want to take, you will be lucky to finish it in be 5-6 hours. It's totally worth it though. Also, once in Kazbegi you should definitely visit the Gergeti Trinity Church on the hilltop.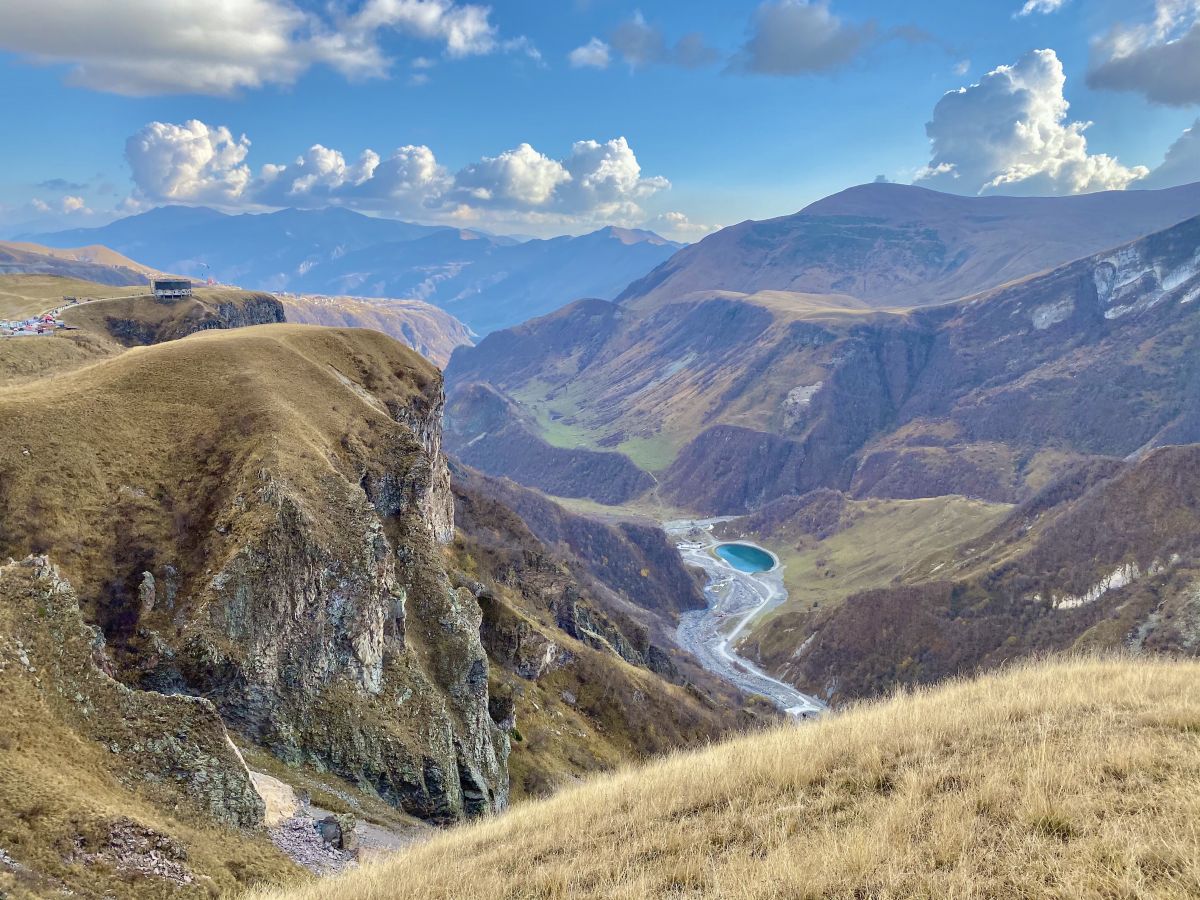 Stunning landscapes in Georgia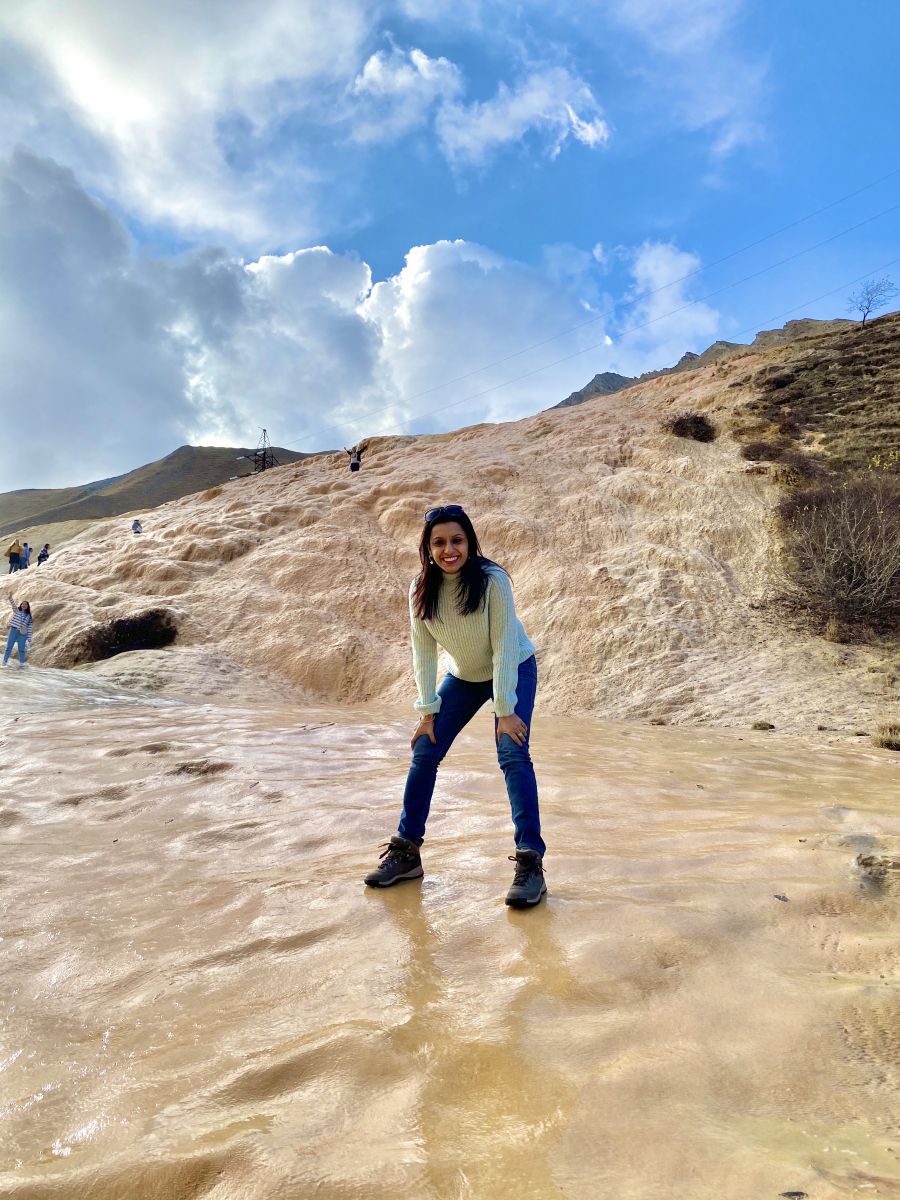 Mineral springs in Gudauri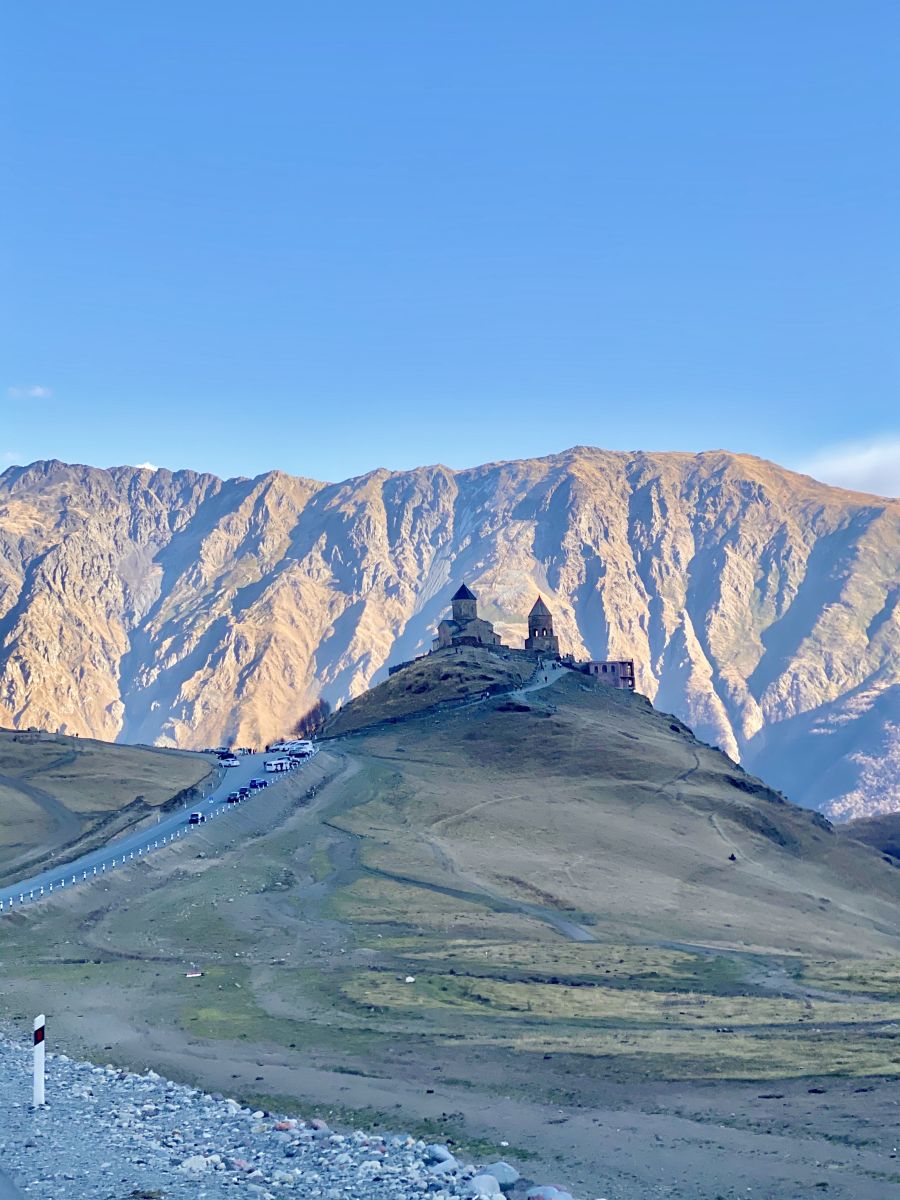 The very popular Gergeti Trinity church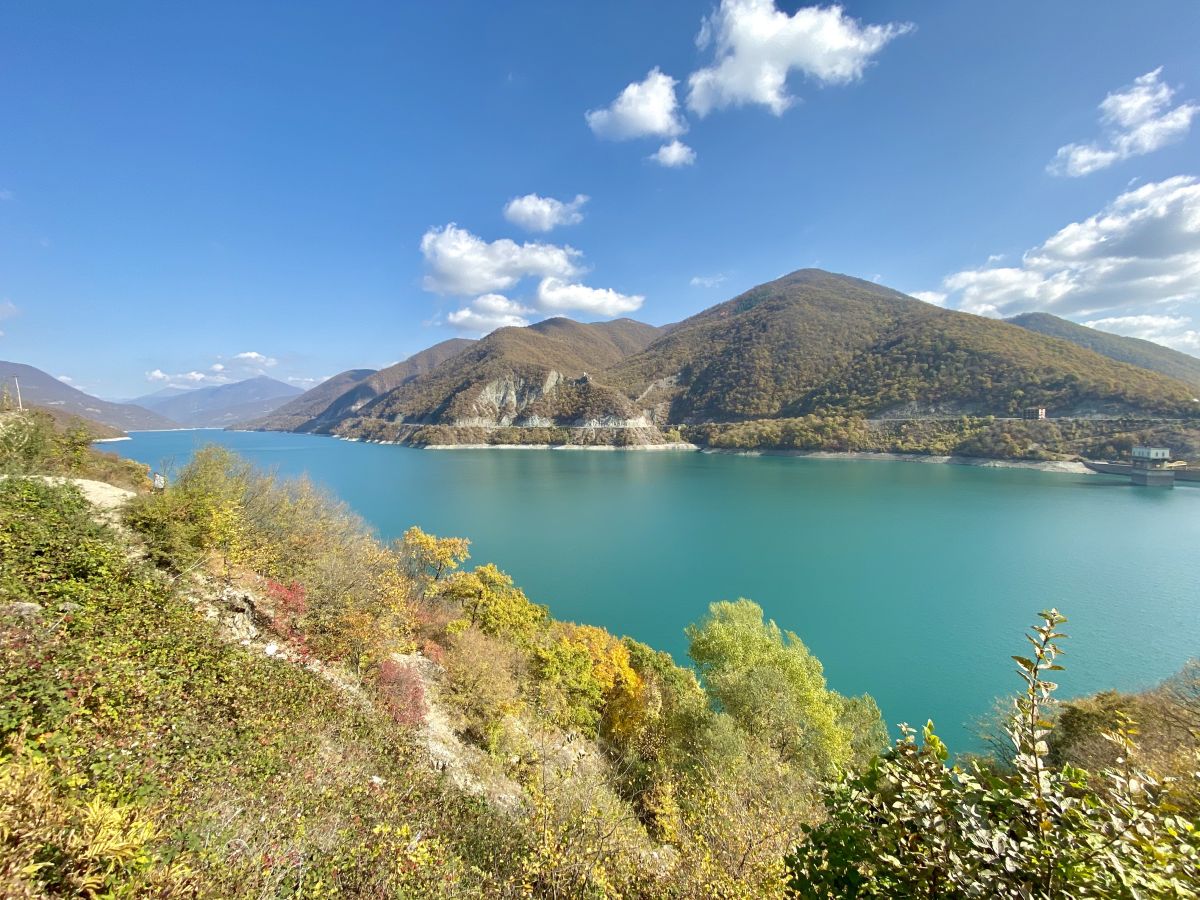 The azzure blue reservoir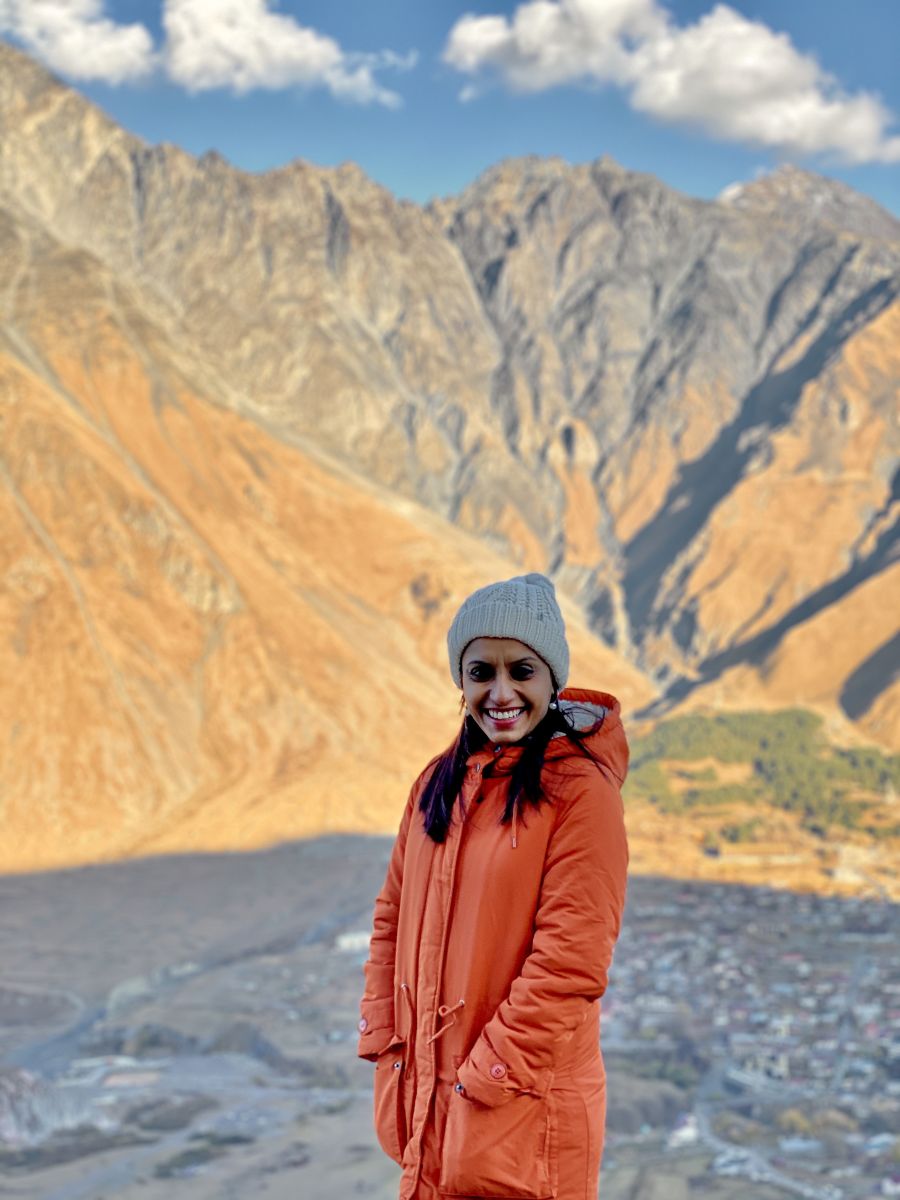 Surrounded by the Caucasus mountains
2. Stay at the Rooms Hotel in Kazbegi – this was one of my most favourite things to do here. Although we stayed here for a night but I could easily spend a week here. Nestled in the Caucasus mountains and waking up to the mighty snow clad Kazbegi mountains makes this truly a fantastic experience. The restaurant at this hotel is really cozy & the food is delicious.You might have some occasional cute furry visitors during breakfast.Having said all of that, there is still a part of this hotel which is my most favourite – the open air hot tub!! Sounds splendid, doesn't it? I spent almost 4 hours in it and with a view to kill for of the mountains and the Trinity church while immersed in a hot soothing bath. Nothing can beat this! It's like one of those dreams you don't want to wake up from.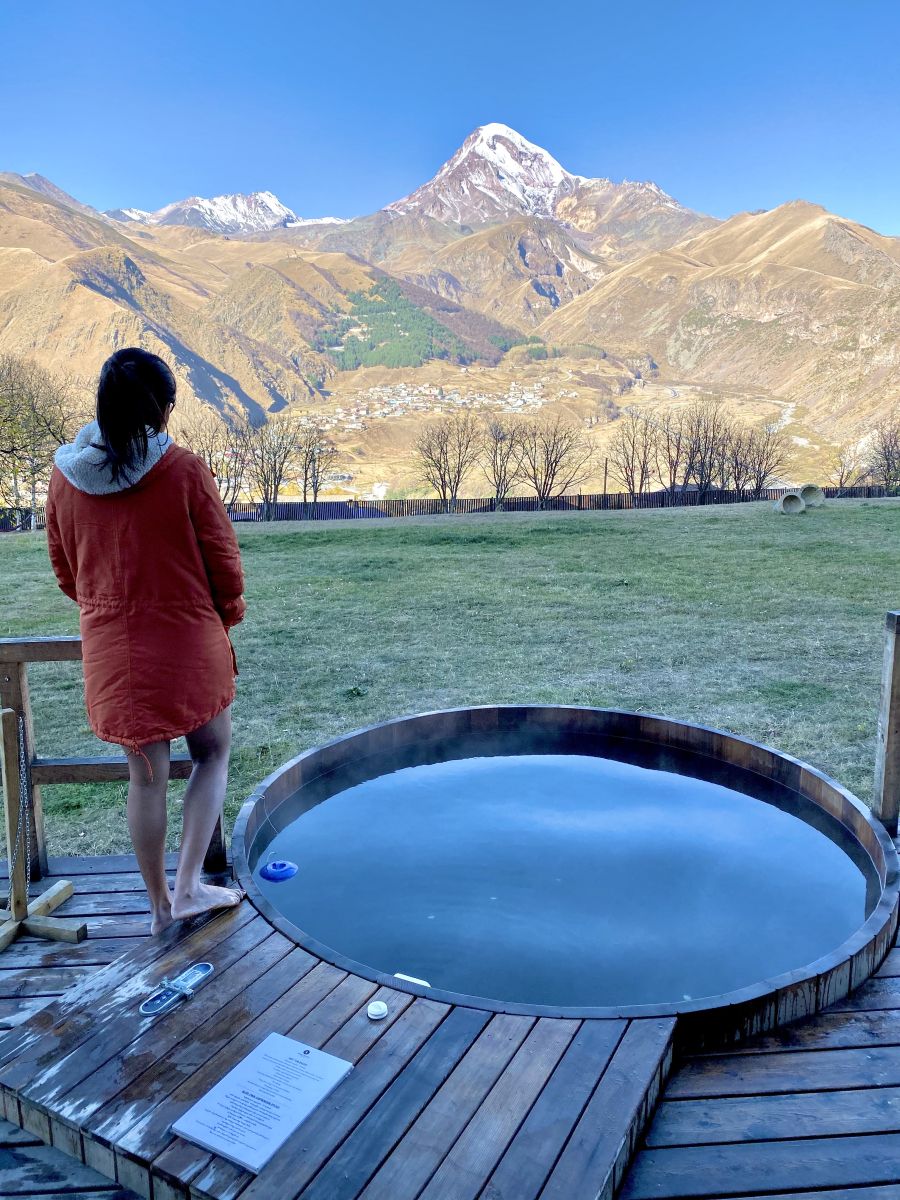 A hot tub with a view at Rooms hotel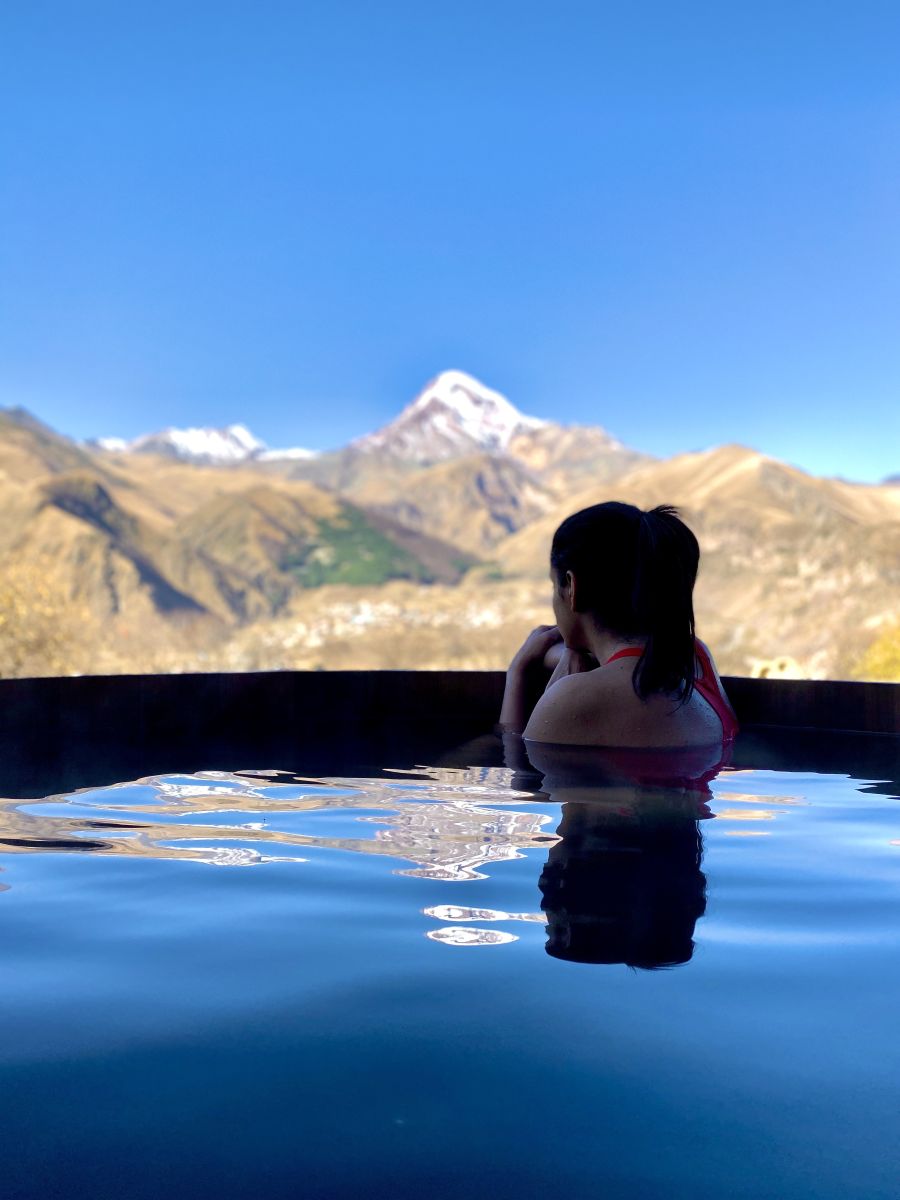 Sometimes the planet gets you dumbfounded by its beauty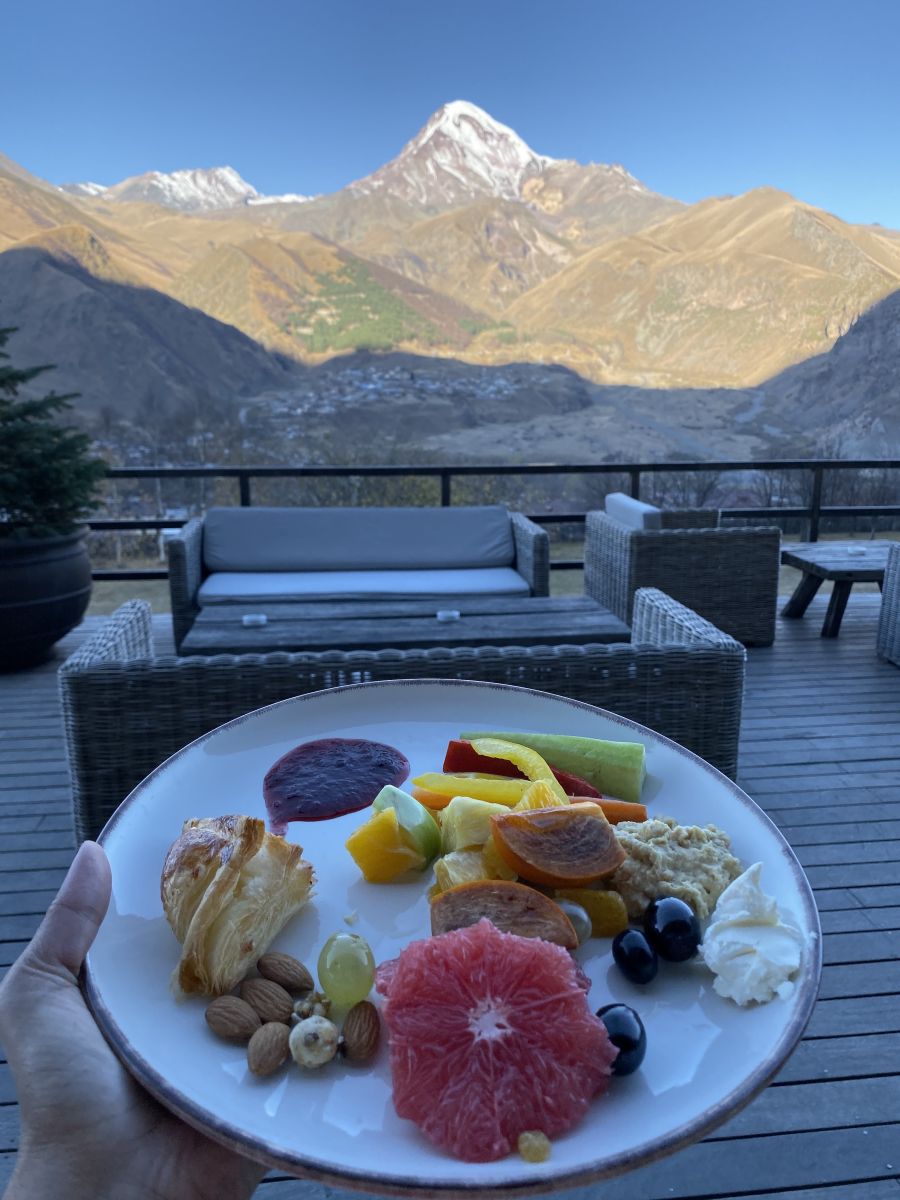 A healthy breakfast with a view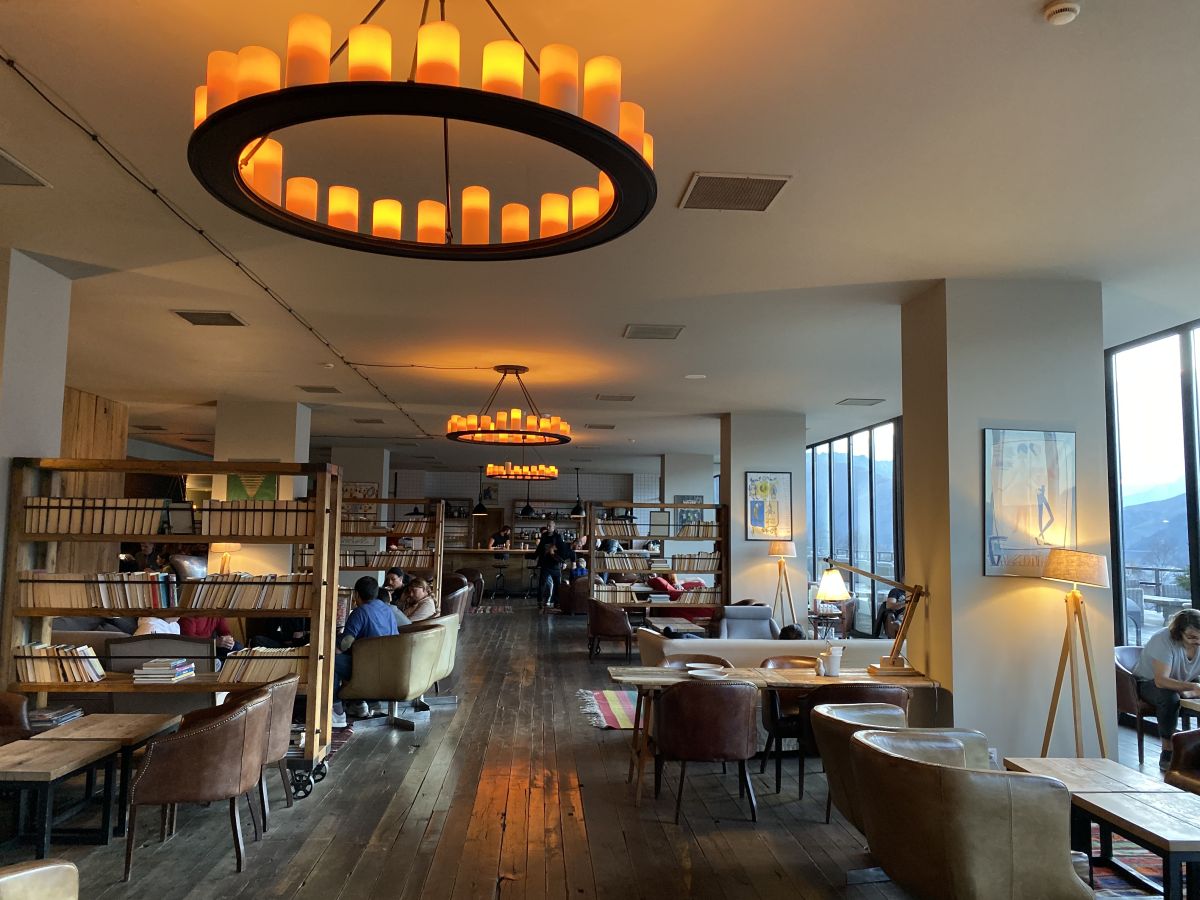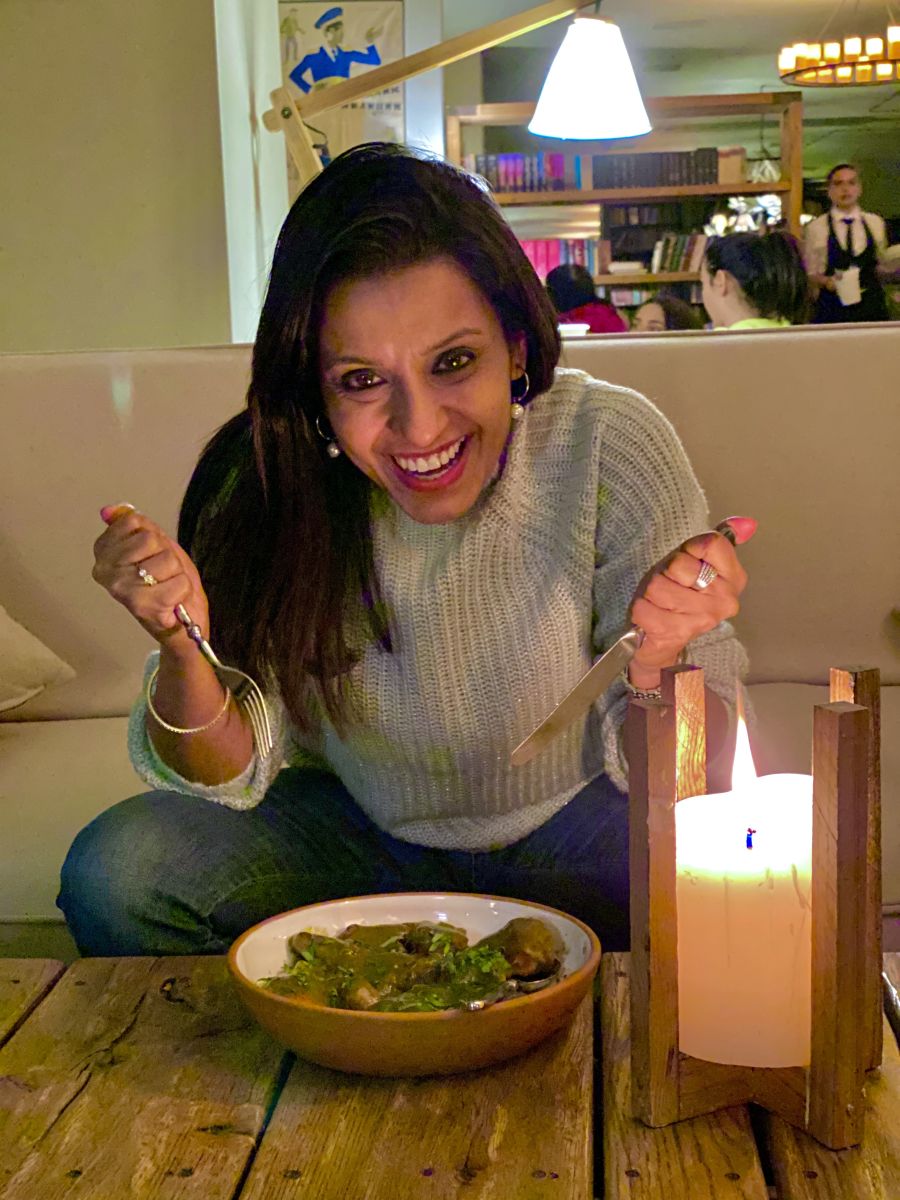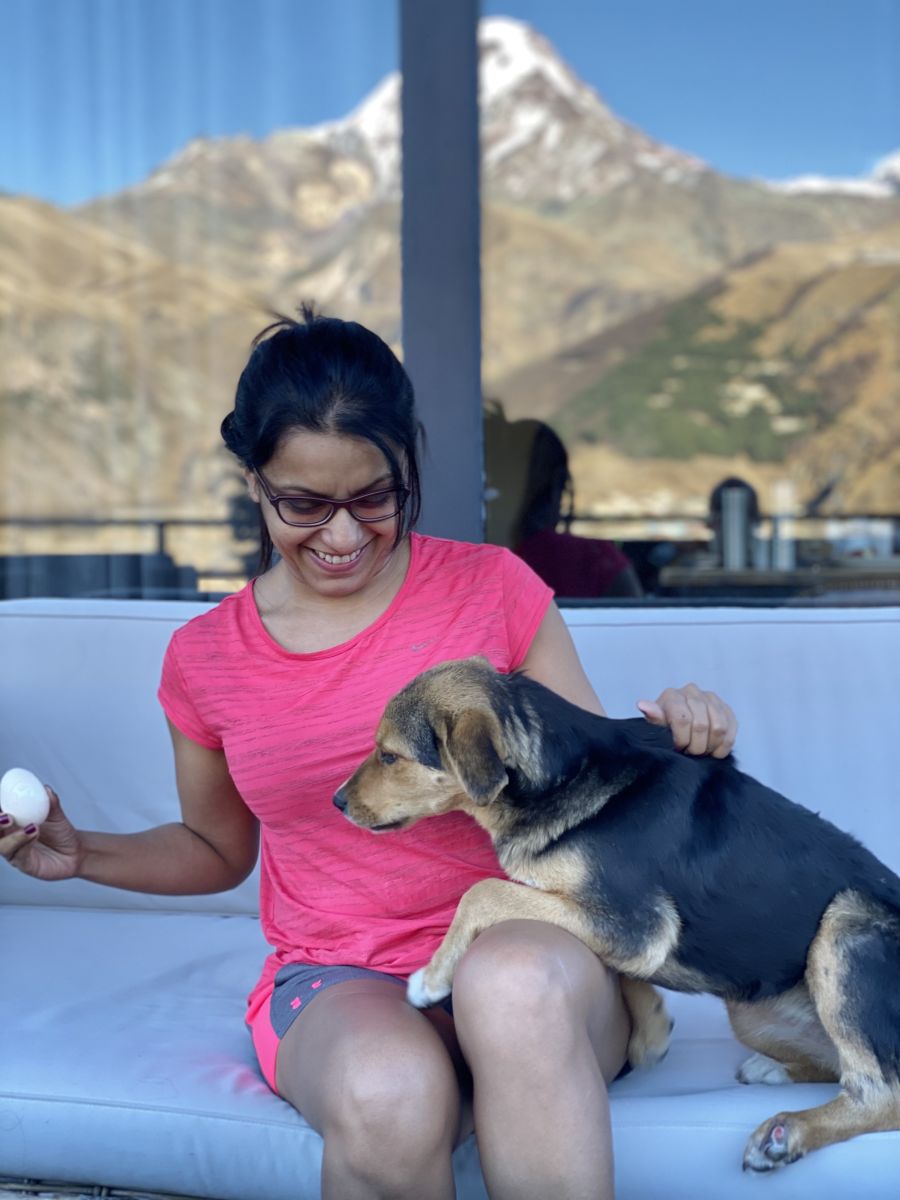 Look who came to visit me at breakfast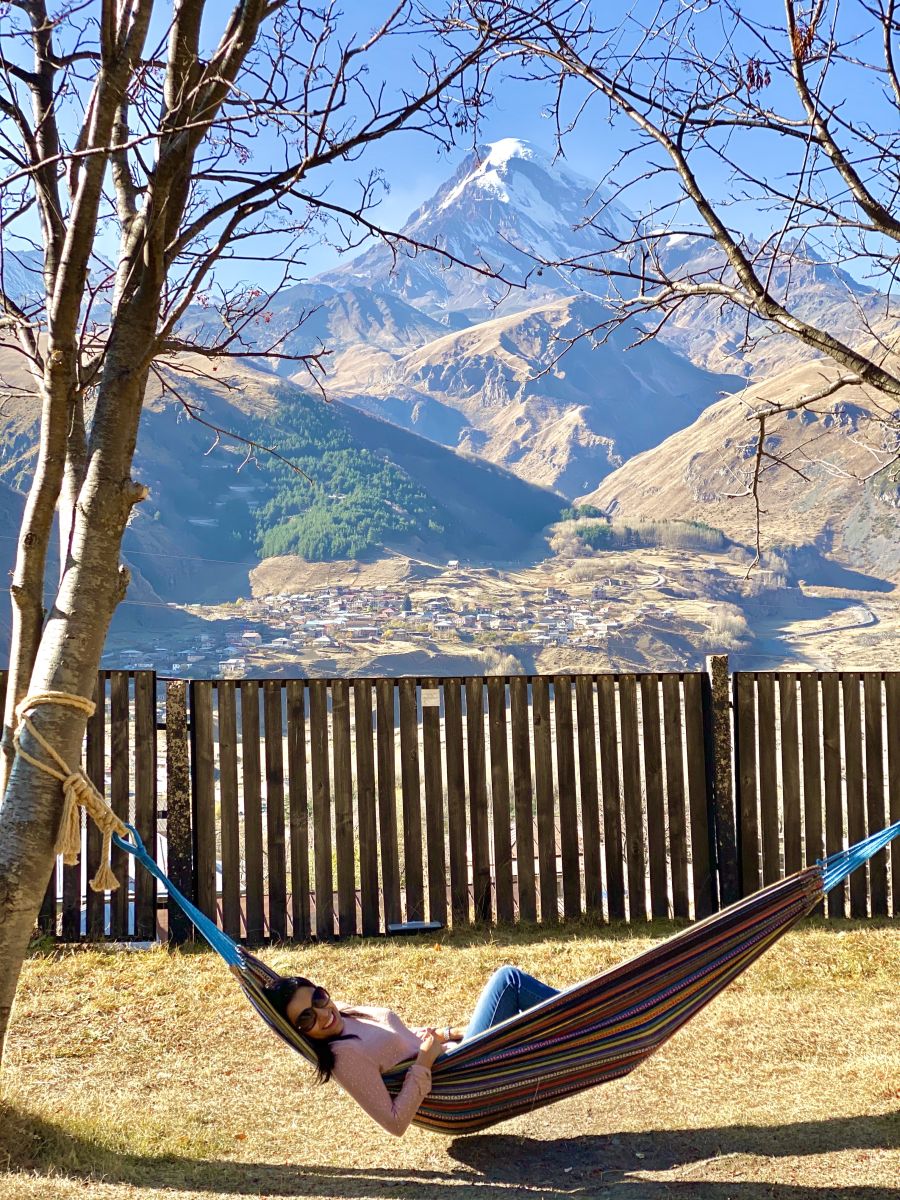 Doesnt that look like a painting behind me
3. Explore the old and unique town of Tbilisi. I loved the walkways, the narrow alleyways, and the houses built high above the street level on rocks. There was something about the vibe that the city offers.. Oh and you must hop on the cable car from Rike Park right up to the top – you will thank me later for the marvellous view.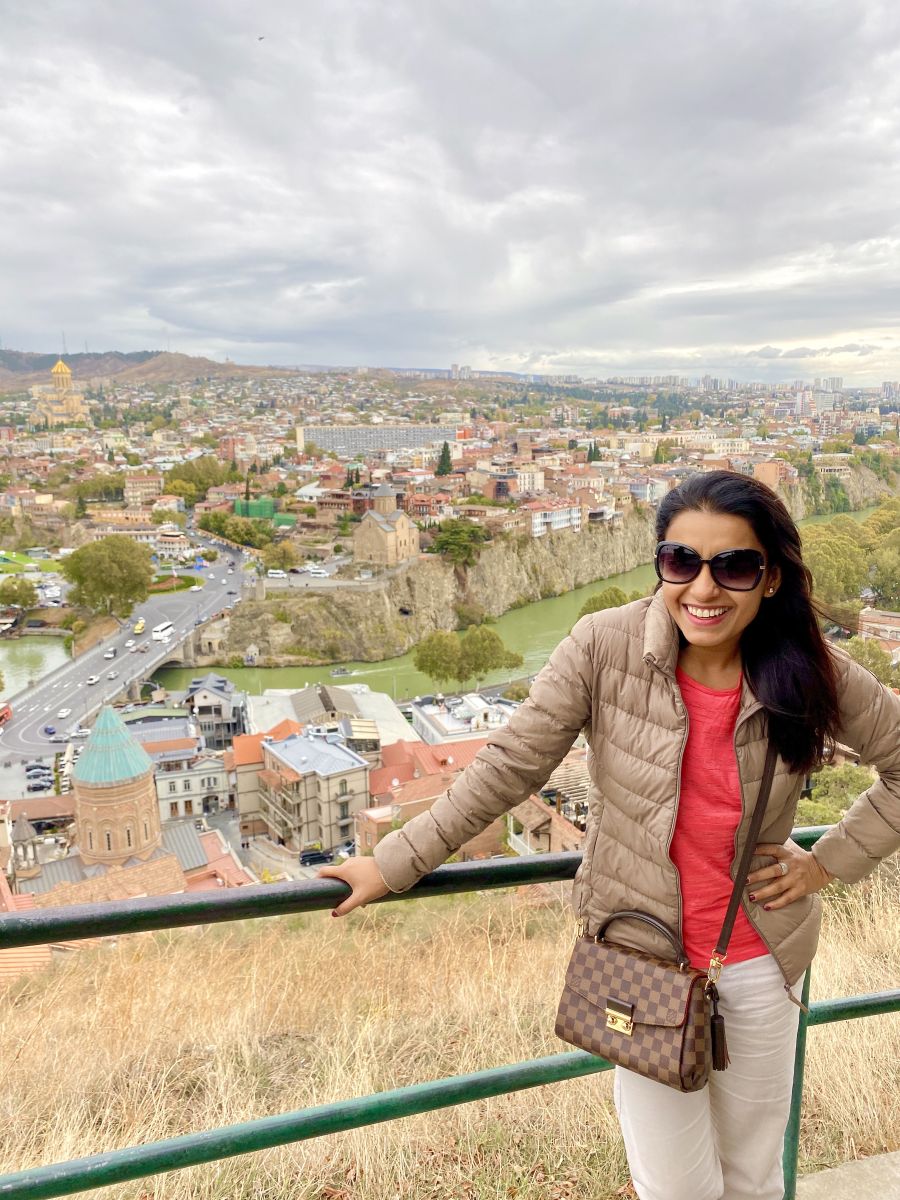 The aerial view of Tbilisi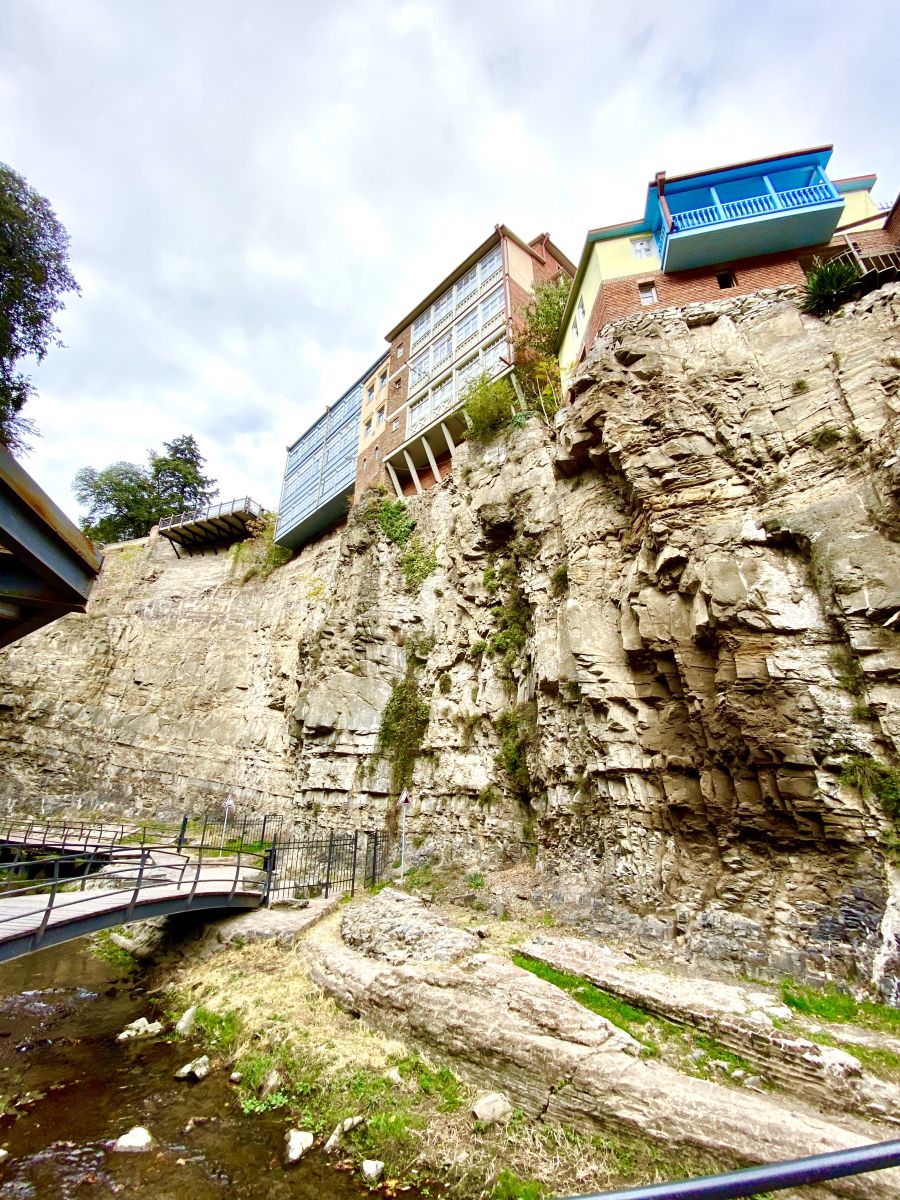 The houses are built on these rocks in Tbilisi
4. Indulge in a Sulphur bath – Tbilisi is full of natural Sulphur baths which has a lot of healing properties.These baths make your skin super soft and supple. Try the one next to Tiflis hotel in the main square – the VIP room costs around 150 GEL(50USD) for two and is amazing. Do indulge in the scrub and massage too which is an additional 20-25 GEL.I loved it so much I went for it twice in 14 hours.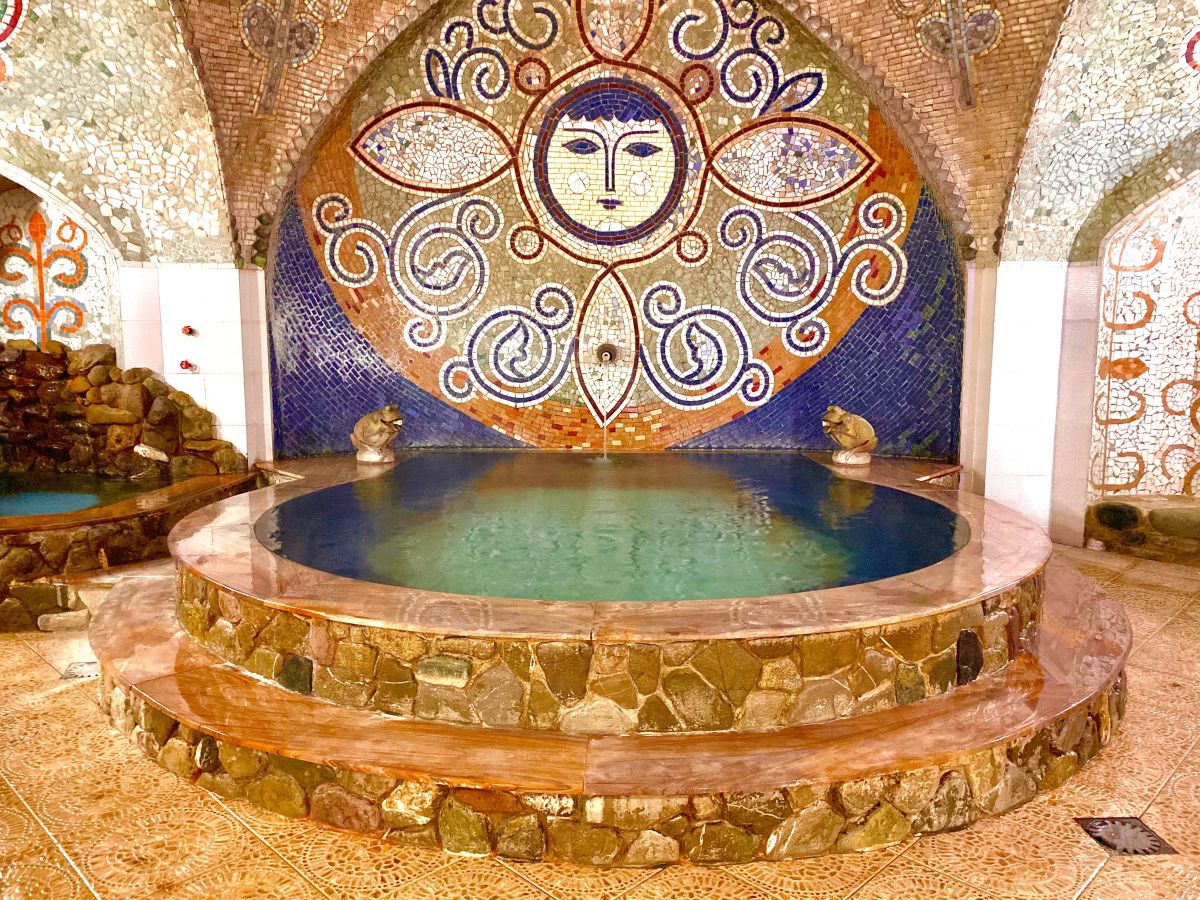 The absolutely wonderful Sulphur bath
5. Enjoy the Georgian live music and dance at the Tsiskvili – this restaurant has the best local food and is massive. It has different sections to sit in and live performances in almost all of the sections. It also has a waterfall inside the restaurant. Georgian music and dance is a feast for the eye and you mustn't miss them.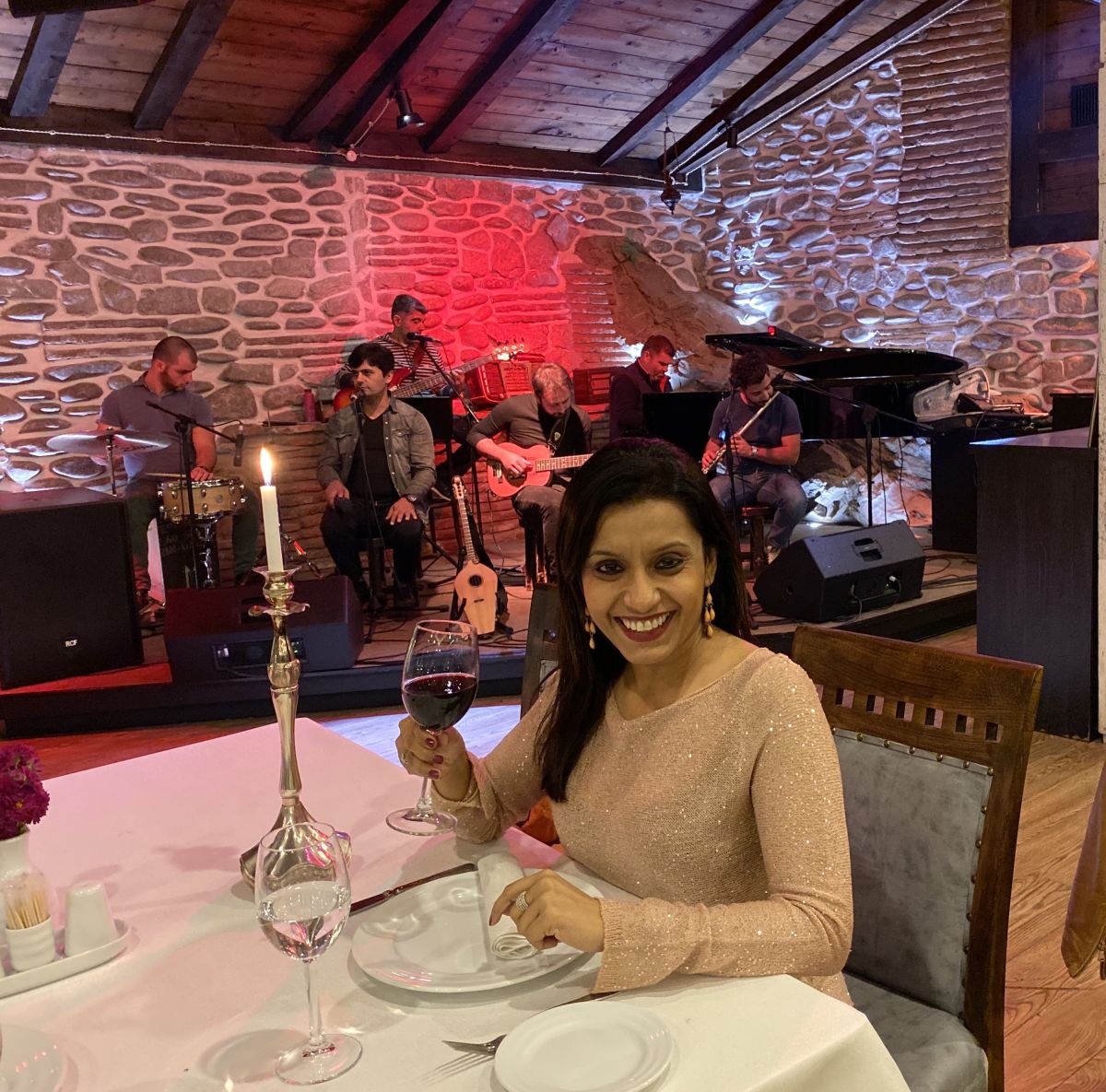 Enjoying a glass of wine in the birthplace of wine along with Georgian live music & dance
6. Feast on Georgian bread as much as you can & drink lots of their wine – given that you are in a country which is the birthplace of wine, how can you not? Khachapuri is one of their traditional bread which is stuffed with cheese which you get almost everywhere and is a great snack. We had Georgian bread (Shoti) with almost every meal. I even went to a bread store early morning where they were baking fresh bread in an underground oven. Both food and wine here are very reasonably priced.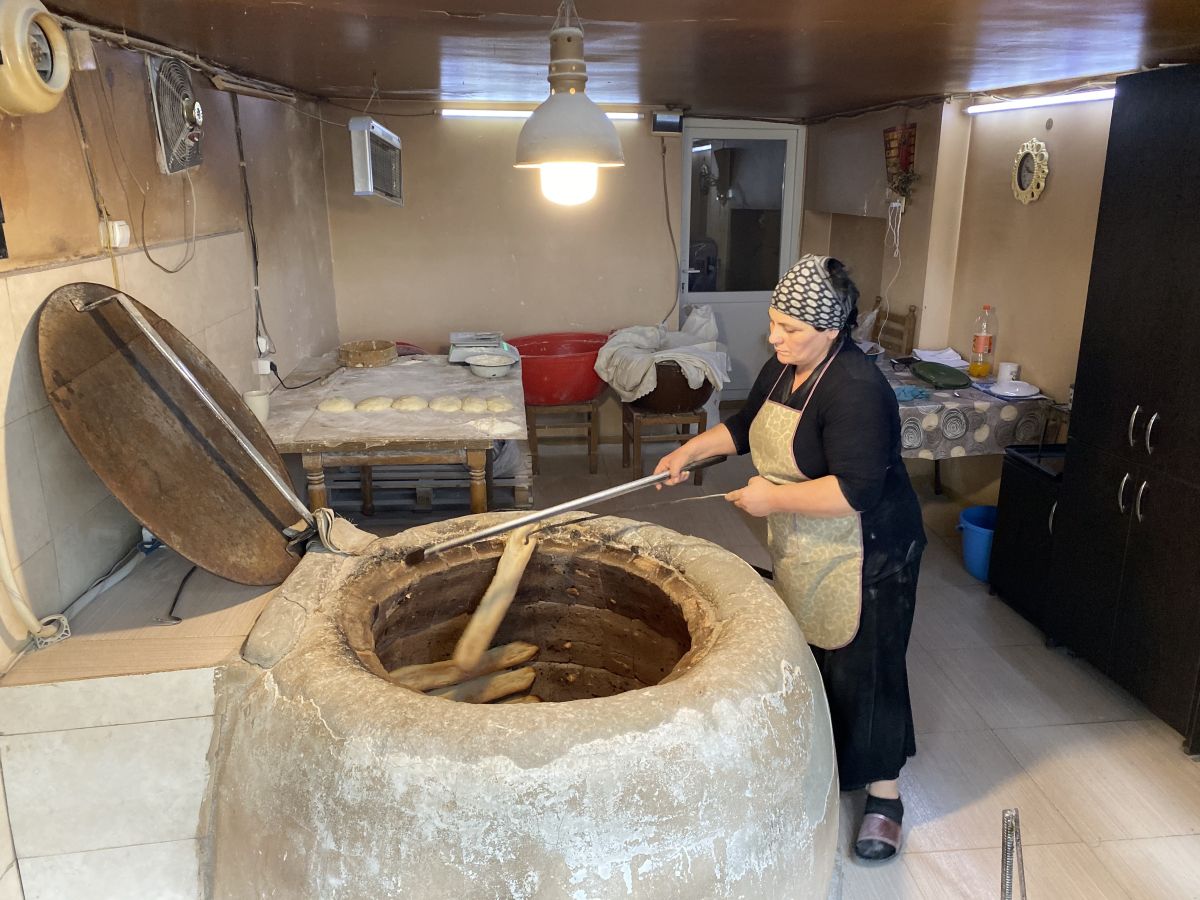 Making of the Georgian bread
7. Dress up as a Russian soldier – As silly as this may sound, it was a real fun thing to do. We happened to stop at one of the local restaurants while on the road and there was a Georgian soldiers' costume which I couldn't resist. You could also do this when you visit Ananuri Fort complex which is on the way to Gudauri.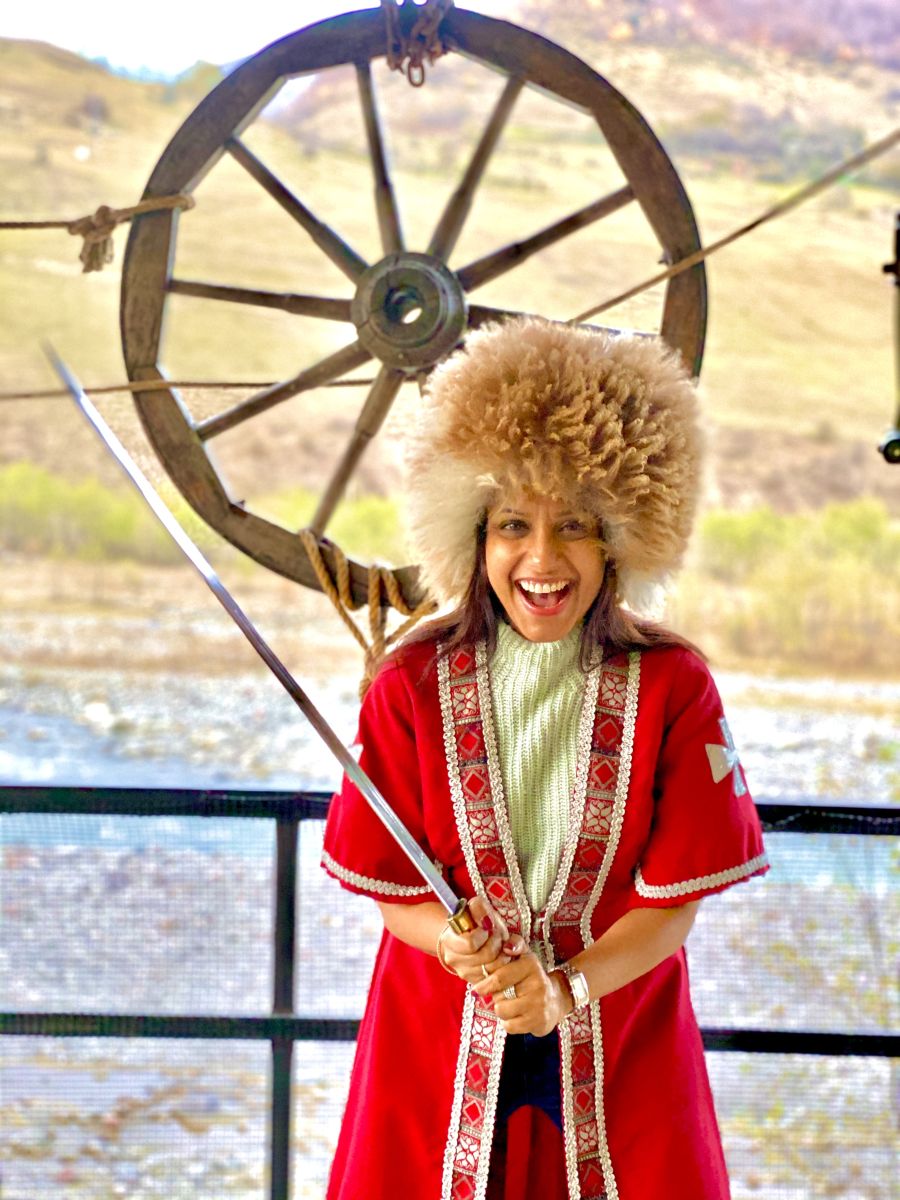 Dressed up as a Georgian soldier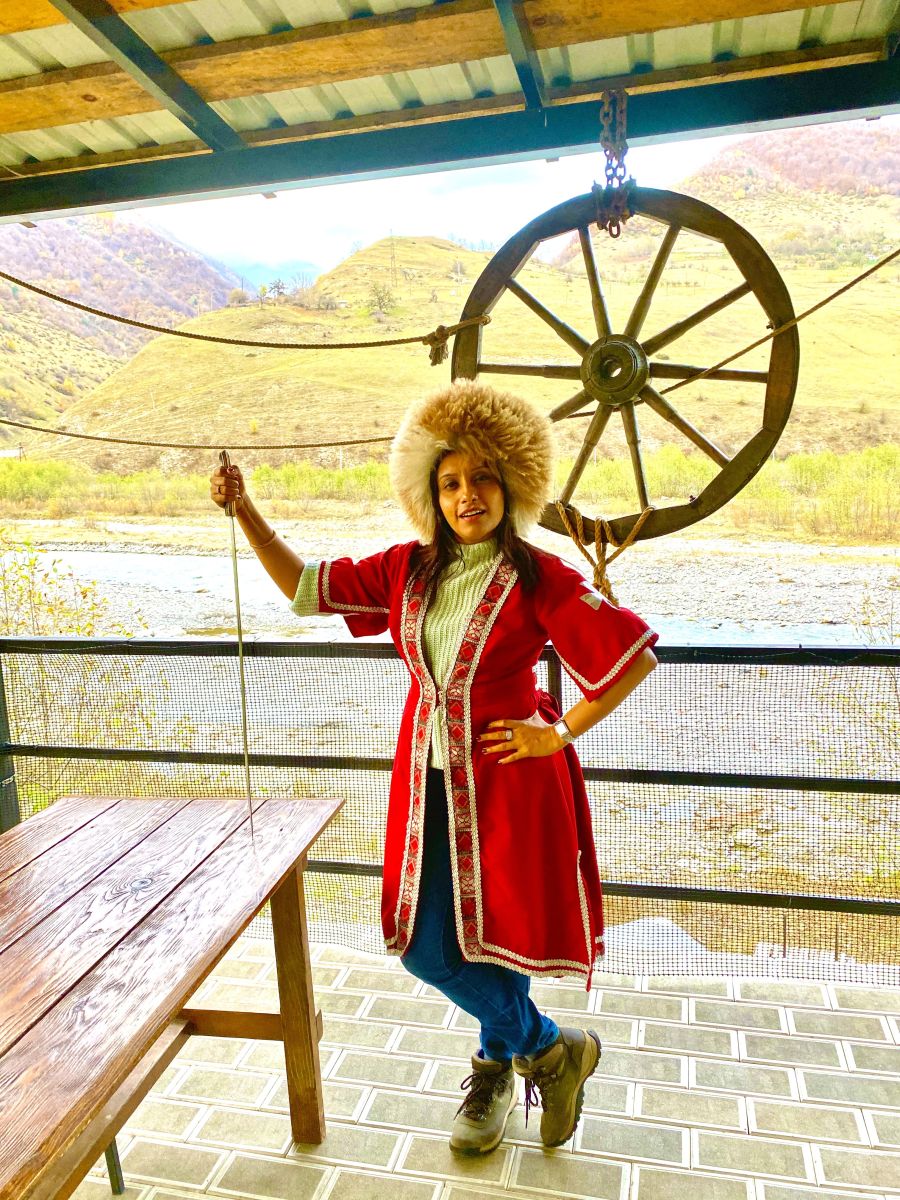 8. Visit the hidden canyons in Martville – We drove from Kazbegi to Martville to visit the Martville canyon but the locals at our Airbnb told us to visit some hidden canyons instead and I am so glad that we did. We skipped the main canyon and went on to visit a local's house and her garden led us to this beautiful canyon which is a part of the Balda Canyon. She charges around 2 GEL per person and as strange as it may sound, she is known as the woman with a beard.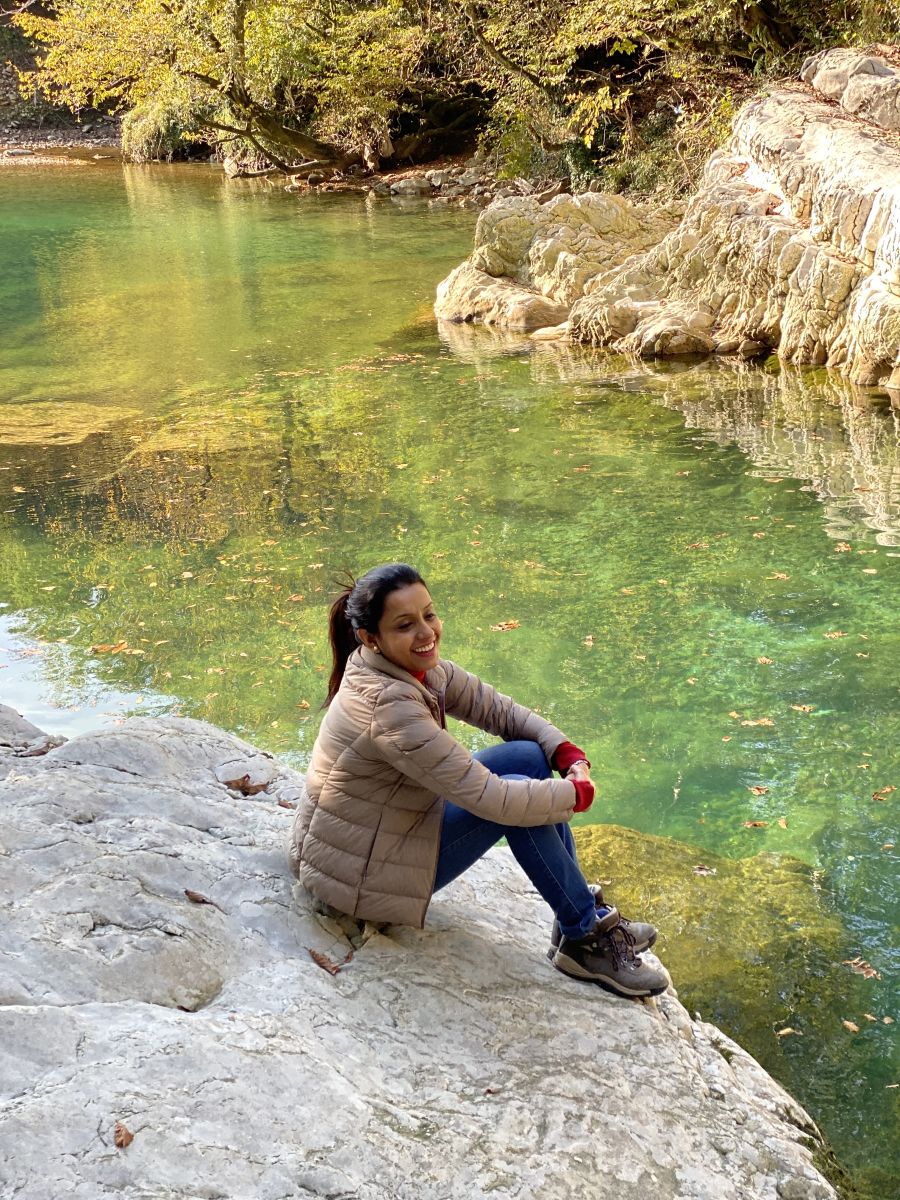 The crystal clear canyons of Georgia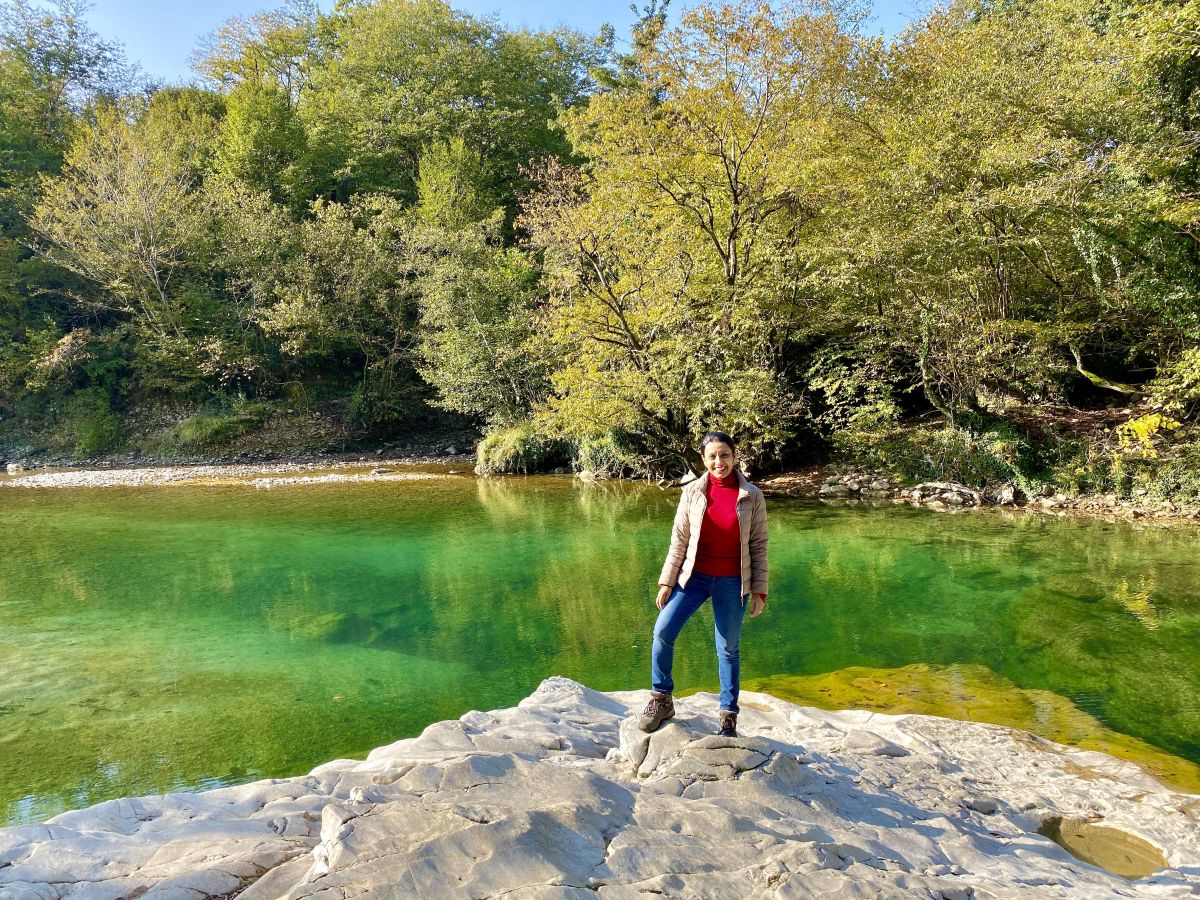 These are the hidden canyons of Balda
9. Drive to Batumi and visit the amazing cave town of Uplistsikhe. Now, you could either take a train to Batumi(it leaves twice a day and takes 5 hours) or drive there. It takes around 5.5 hours to drive to Batumi and I didnt think it was really a scenic drive but since we had the option of stopping at multiple places, we chose to drive. You are in Batumi when you have hit the Georgian coastline and all you want to do here is chill by the Black Sea. We wanted to relax and so we rented a great Airbnb apartment with a panoramic view of the sea all around. In the evening we rented bicycles and rode on the boulevard, around town for a couple of hours. For a hearty breakfast stop by the Radio Kitchen & Bar- once again, you are welcome! On your way back to Tbilisi you might want to stop at this unique and ancient cave town of Uplistshike which is going to blow your mind.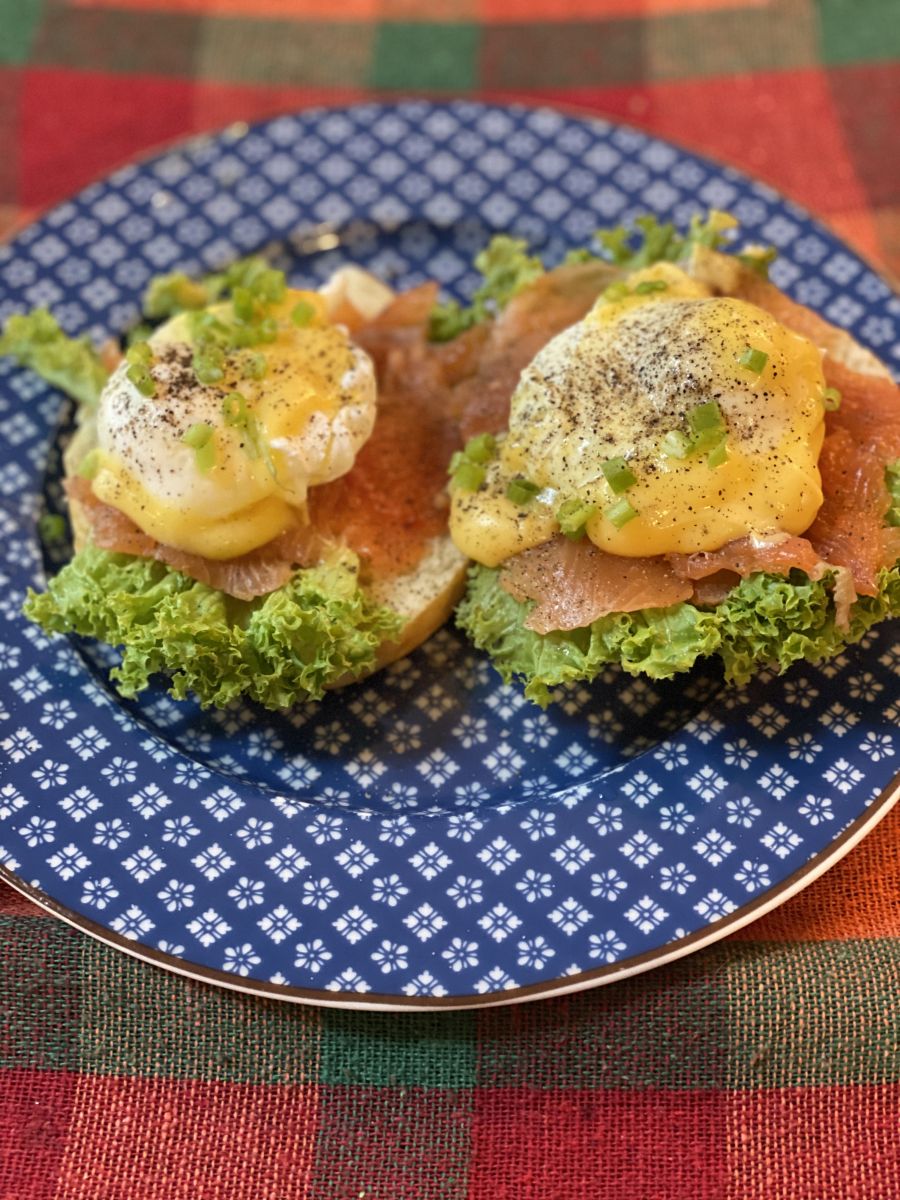 Poached eggs with Salmon in Radio kitchen & bar in Batumi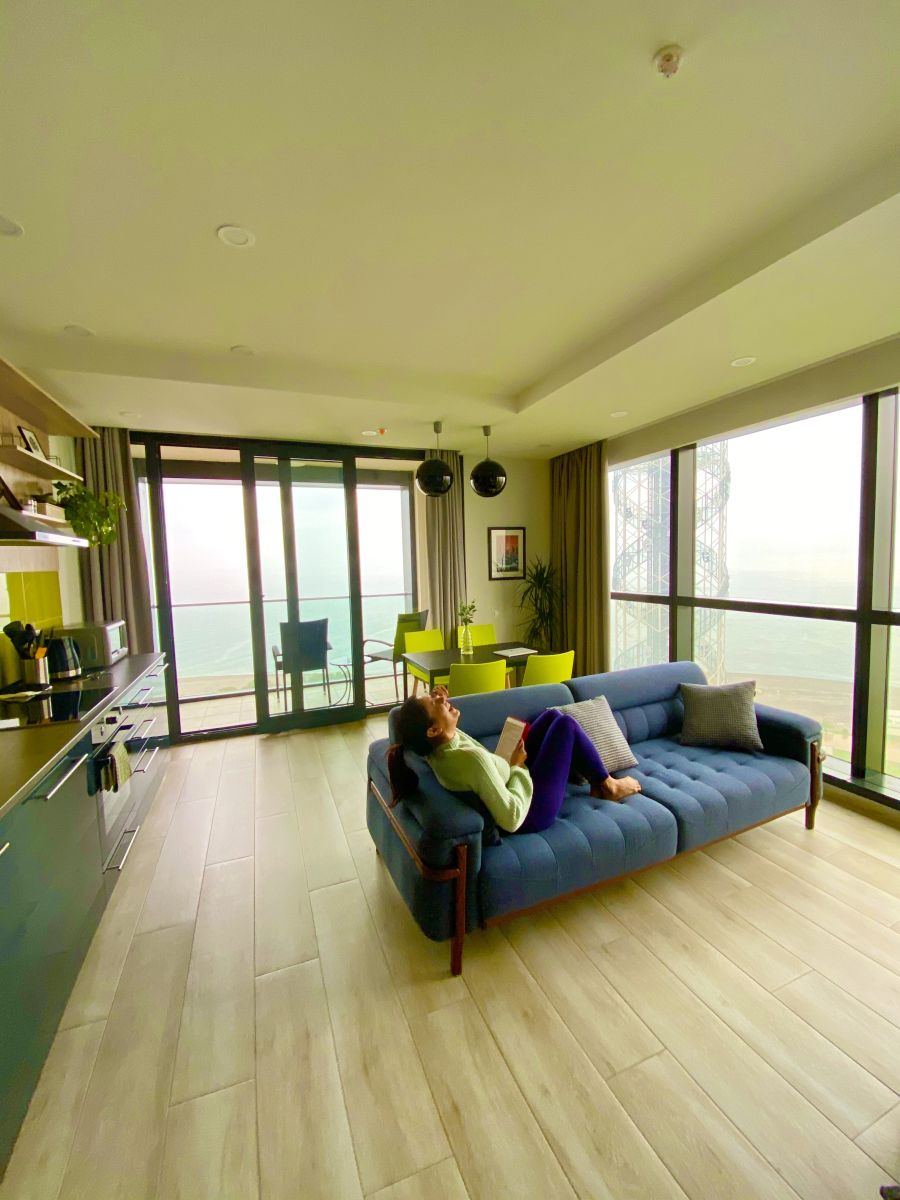 Our Airbnb in Batumi with panoramic sea views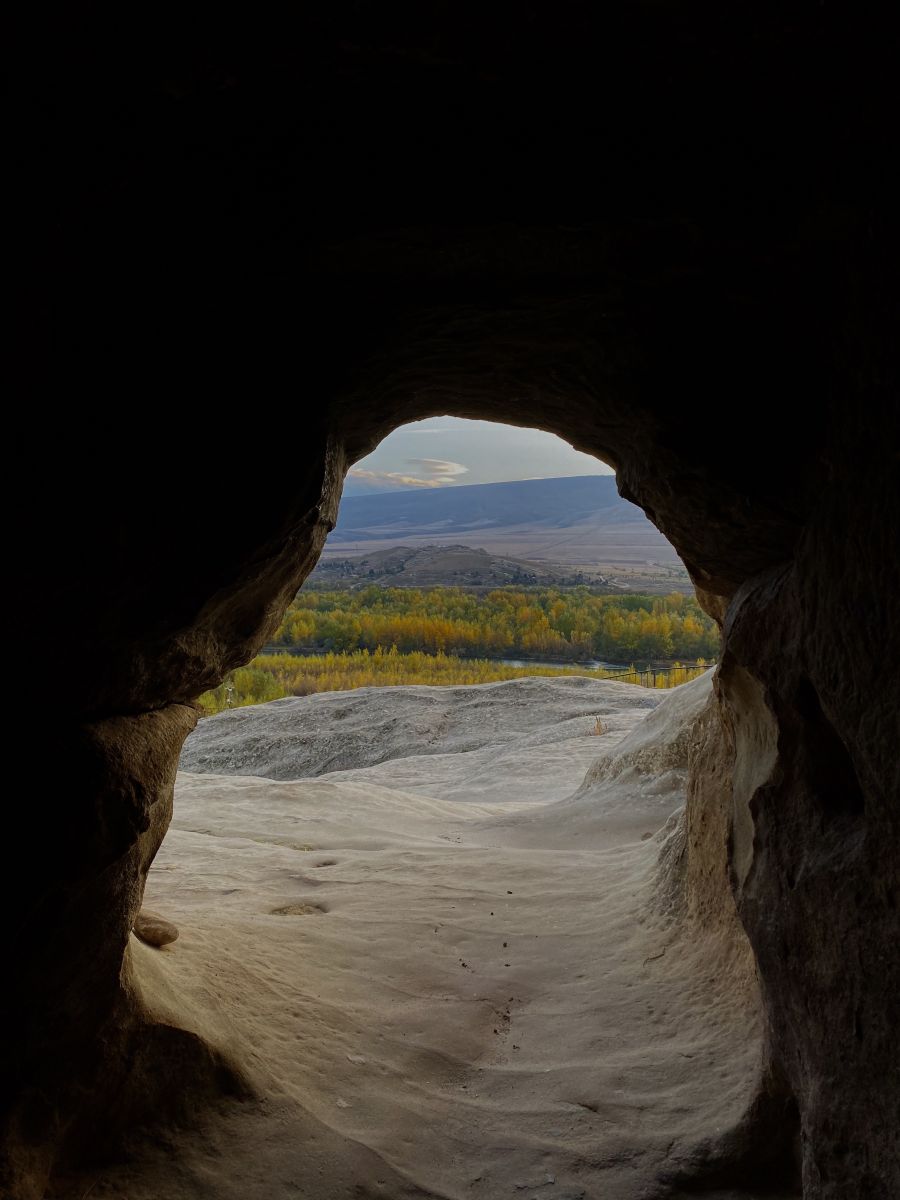 The cave town of Uplistsikhe
So there you have it, sometimes the unexpected places can bring you utter joy and contentment. Hope my experiences will help you plan your next getaway to Georgia . If you liked what you read, please leave me a comment below.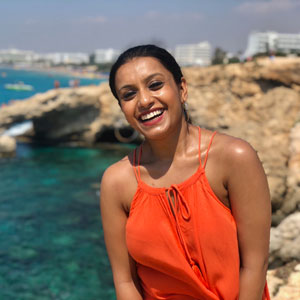 Hey there travel bugs! Glad you made it to my blog. The journey is going to be worth it—I promise.
I am a fearless, unguarded and fun loving traveller. The word 'cannot' doesn't often appear in my life's dictionary. I was bitten by the travel bug a long, long time ago and it has taken me to more than 60 countries and countless destinations ever since. A born networker—I have met and made a gazillion friends across the world and the experiences so far, has more often than not, left me speechless. The more I travel, the more I realise that how much there is left to travel.
So hop on and be a part of my explorations and adventure tales right here on Travel Chatter.
Subscribe to my Newsletter